Bengals head coach Zac Taylor said after Friday's practice that they'll be without quarterback Joe Burrow for several weeks and wouldn't say what that means for the Sept. 10 opener in Cleveland.
But all of Burrow's three previous preseasons have been truncated, the last two by injury, and in both seasons he never missed a game because of injury while leading the Bengals to the AFC title game. One year he was named NFL Comeback of the Year and the other year he was voted to the Pro Bowl and Taylor says he'll be ready when he returns.
"Joe got more days in this July than he's ever had in the NFL," Taylor said. "I feel good about the progress in the July practices with Joe."
Although Burrow was wearing a sleeve on the calf Wednesday, Taylor indicated he went out there without limitations Thursday.
"These guys are always in great dialogue with the trainers. And doing all the things that they can be to be precautionary," Taylor said. "But I thought he looked great out there yesterday moving around."
_On Friday, Taylor worked Jake Browning with the ones and had Trevor Siemian quarterback the twos and says that's going to be a rotation. Each day, a quarterback is going to get his team and stick with it the entire practice. Browning and Siemian are battling for the No. 2 job and Taylor indicated they'll bring in a third quarterback with Burrow on the shelf.
"Today and tomorrow will rotate with the ones and then likely next week we'll start doing two days (in a row) so guys can get into rhythm and receivers, and those guys can get into a rhythm," Taylor said. "So, you might see, two days in a row where guys, taking ones, don't read too much into it. We're in the early part of camp and we're going to give those guys a lot of opportunities at this point. That's the silver lining here. These guys get a chance to go with the first group and get a lot of work, a lot more work than they would have gotten."
_Browning, in his third season with the team after two stints on the practice squad, had a particularly strong day in his biggest workload ever with the ones. In his first red zone period in seven-on-seven, he went 5-for-5 with his last three throws going for touchdowns to wide receiver Trenton Irwin, tight end Tanner Hudson and wide receiver Tyler Boyd on a nifty jump ball over in the corner of the end zone.
_Second-round cornerback D.J. Turner had another huge day and got his hands on a couple of more balls.
"He's a natural cover player," said cornerbacks coach Charles Burks. "You can wake him up at 5:30 in the morning and he can cover."
_Burrow was at Paycor Stadium but didn't go out to practice Friday.
"It's just good to see him around the locker room," said wide receiver Ja'Marr Chase.
_It was the Bengals' third straight practice and they've got another one Saturday 2 p.m. at Paycor Stadium. That's the only time they practice four straight days, so some heavy hitters didn't work in the team drills, such as edgers Trey Hendrickson and Sam Hubbard, nose tackle DJ Reader and wide receiver Tee Higgins. Also, right tackle Jonah Williams rested his knee while Jackson Carman took the first-team reps for the second straight day and Cody Ford worked with the twos.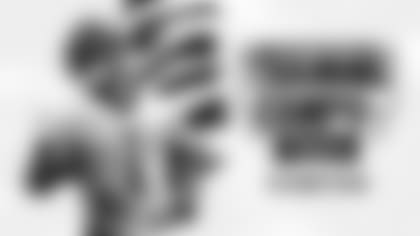 Training Camp 2023 Center
The official source of news and information about Bengals Training Camp 2023.