With about three weeks left in training camp, it looks like Pro Bowl quarterback Joe Burrow is going to miss another one since Bengals head coach Zac Taylor said after Friday's practice he's going to miss "several weeks," with a calf strain.
While Taylor left the world to ponder Burrow's status for the Sept. 10 opener in Cleveland (especially the Browns), he left no doubt that the continuity of his staff and roster is allowing the offense to work. Certainly not No. 9 spectacular. And they'll have to sign another quarterback this weekend to give Jake Browning and Trevor Siemian a break.
But when Browning, a career practice squadder, was installed with the No. 1s Friday and hit nine of his first ten passes that included five of five in the red zone for three touchdowns, call it briskly competent.
"I thought overall, our team had a good day today," Taylor said. "You're careful not to give too much praise early in training camp; but on day three, it's been hot out here. I thought guys really were locked in, dialed in and had a great sense of urgency."
Safety Nick Scott, in his first three practices since coming over from the Rams, noticed
"You see Nine is a special talent for sure. He's a man in a league of his own," Scott said. "But just in practice today it didn't feel like there was a step down on the offensive side. (Browning) was making every throw, making his reads right. He had a good practice. He was good."
So was Siemian in his work with the twos and he'll get his shot with the ones in Saturday's 2 p.m. practice at Paycor Stadium that's part of the NFL's "Back Together Weekend." Siemian, 31, a Super Bowl winner in Denver freshly arrived on his fifth team, knows what it looks like and what it is supposed to look like.
He shook his head after practice. Taylor has been calling the plays for five years with the same offensive coordinator, defensive coordinator and special teams coordinator. Plus, Burrow in his fourth year and Browning in his third, have had the same quarterbacks coach in Dan Pitcher.
"Very rare. We'll see how long it stays that way," said Siemian, impressed with the pace in the wake of Burrow's absence. "That's a credit to the staff and there are a lot of guys who have been around here together for a couple of years. These guys do such a good job of getting guys ready to practice and practice fast, knowing exactly what to ask of their players. I think this is probably the most I've seen of guys ready to practice every day. Guys are on the screws."
Maybe Browning has never played in an NFL game, but Thursday wasn't his first rodeo. Sure, it was his most work with NFL ones since a bizarre four days in 2020 when he was the only Vikings quarterback available during COVID.
But since coming in undrafted in 2019 out of Washington, where he set a slew of records, he's spent two years each on the Minnesota and Cincinnati practice squads. Last year he was on the Bengals active roster for the last couple of weeks of the season (he said he had suitors to sign elsewhere) and has struck up a good relationship with Burrow.
"I think as far as operation stuff, I'm not going to make ten people adjust to how I call plays in the huddle or my ball location on certain plays," Browning said after the workout. "On stuff like that, I'm definitely going to defer to how (Burrow) does it. And, obviously, it's worked for him, so it would be a smart thing to imitate. As far as personality and stuff like that, I'm pretty comfortable in my own skin and just be myself."
His own skin covers a 6-2, 210-pound 27-year-old who left his hometown of Folsom, Calif., with every California schoolboy record that counted, including the national touchdown mark. But he's also been able to crawl out of his own skin to get better. Impressed by Burrow's footwork, Burrow advised him to hook up with his own quarterback guru Jordan Palmer and he did this past offseason. Just like he re-built his throwing motion coming out of Washington to improve his arm strength when he went to work with Tom House's rotational hip artists at 3D QB.
"The big thing is I feel like I've never gotten worse when I have access to more information," Browning said. "I can weed through it. 'I like that, I don't like that.'"
He had to like what he did in the first team drill. He shot one to Boyd over the middle, dropped a pearl over wide receiver Ja'Marr Chase's right shoulder down the sideline and then exploited a secondary bust to find a wide-open Irwin over the middle and then down the sideline. The instant Browning let go of the ball, he signaled touchdown.
"Miscommunication on the back side. That's what camp is for. I don't think we'll see that again. It's something we put in today," Scott said. "That's not skipping a beat on offense. If the defense ever gives you that, your quarterback has to take advantage of that and he did."
There seemed to be no Burrow hangover. For one thing, this is the third straight camp he hasn't been around for at least the first two weeks of practice and the other two years worked out all right in Super Bowl and Pro Bowl fashion.
And the other thing is it's not like last year's appendectomy when he was hospitalized for a few days; and for the first couple of weeks, about the only things he could do were get in and out of the golf cart. He lost a ton of weight and didn't look like himself until October.
But this time he's never left the building, he's got a little scooter to get around on and he was breaking bread with his guys after practice even though he didn't go on the field for practice. All of it makes his teammates think he'll be ready for Cleveland or pretty close to it.
Boyd, the most tenured Bengal, has seen it all, from Andy Dalton to Jeff Driskel to A.J. Green lost for the season during the first camp practice.
"Joe said he was OK and we all felt he was OK," Boyd said. "He wasn't going crazy. He was looking like he knew he wasn't done. We know he'll be back before week one. He'll be ready. He's like that."
Cornerback Cam Taylor-Britt's reaction right after it happened seems to be the major vibe: "He's Joe. He'll be fine."
PLAYER OF THE DAY: QB Jake Browning
The Bengals have a lot of bright guys in that quarterback room. All of them, Taylor, Pitcher, offensive coordinator Brian Callahan, assistants Fredi Knighten and Brad Kragthorpe, played college quarterback and have at least multiple years in Taylor's system. When Browning, who has been behind every Burrow snap since the 2021 regular season, took over the Ones Thursday, they had a night to prepare by flipping to the next computer screen.
In his first extensive work with the Bengals Ones in his third season here, Browning hit 13 of 17 with the group in team and 7-on-7 work.
"When you have a day like this where you're going to start taking more reps, I feel like that's where it was pretty helpful to have been in the system for a while and be able to have some open-minded communication with (Burrow)," Browning said.
Browning kept the trains running on time even though it was the third straight day of practice and he didn't see much of some of his resting weapons, such as wide receiver Tee Higgins and tight end Irv Smith, Jr. Still efficient and economical.
That's what Browning seeks in his own game. He has seen it every day for the last three years in how Burrow works. Comfortable enough with Burrow to talk about his own craft, Browning told him last season how much he admired his footwork. Burrow suggested working with Jordan Palmer, the former Bengal and brother of two-time Bengals Pro Bowl quarterback Carson Palmer. This last offseason he took him up on it.
"After last preseason I felt like I needed to get better footwork," Browning said. "Playing on time, playing under control, having your feet under control and I always liked Joe's footwork. He always said, 'Go to this guy. He can help you.' I was (in California) with Jordan Palmer and Mike White and got a lot out of it."
PLAY OF THE DAY: Browning's red-zone TD pass to leaping WR Tyler Boyd.
A good example of how Browning executed the same Joe concepts. It was in the first red zone 7-on-7 and Boyd was matched up on slot cornerback Mike Hilton.
(By the way, we're getting spoiled around here. On Wednesday, the highlight was the Pro Bowl matchup between left tackle Orlando Brown, Jr., and edge Trey Hendrickson. On Friday, there was Boyd vs. Hilton, maybe the two best slot players in the league.)
"Mike gives me my best work. He's one of the best nickels in the league. Catches like that don't come easy," Boyd said. "It's an option route per se."
Since it's in the red zone, it has to be quick. If Boyd beats Hilton right away inside, Browning gets it to him now. But Hilton undercut it, forcing Boyd to Plan B and the back left corner pylon. That put the 6-2 Boyd in a definite advantage over the 5-9 Hilton. Browning lofted and Boyd, the old Western Pennsylvania basketball star, launched himself over Hilton and plucked it even though Hilton was draped on him like the humidity.
"I just threw a 50-50 ball. I kind of told Ja'Marr, Tee and TB, hey, if you're one-on-one, I'm just going to put it up to you," Browning said. "That's kind of how Joe operates, too. Just let them make a play. It was really good coverage by Mike. It's a tough route to cover. He was right there and I just tried to give TB a chance. Mike had his head back to me chasing him, so I just tried to put it up high where only TB could get it. He got his feet in and it was a good play."
For Boyd, just another day at the office.
"He's a veteran," Boyd said of Browning. "Just because he hasn't played in a game doesn't mean he's not an NFL quarterback. He went out there and did a great job. When our best guy goes down, everyone has to rally around him. He's a self-motivated guy."
Browning also made a similar 50-50ish touchdown throw to Irwin on the back line in the same drill.
"I think one of the other reads might have been open," Browning said. "But I said 'no' to it in my drop and started working through and felt like the safety was not fully covering the back line and just tried to throw it up where only Trenton could get it, and he made a good play."
QUOTE OF THE DAY: Bengals cornerbacks coach Charles Burks on his second-rounder DJ Turner:
"He's a natural cover player. You can wake him up at 5:30 in the morning and he can cover."
SLANTS AND SCREENS: Just before the defense took the field for 11-on-11 Thursday, defensive captain DJ Reader, having a rest day, took on the role of coach and told rookie cornerback DJ Turner, "You're getting your hand on them. Catch one of them."
Which is why even though Turner, the second-rounder out of Michigan, has been one of the hits of camp early on, he was mad after Friday's practice. Moments after Reader's pep talk, he got his hand on another ball, but couldn't hold on.
Turner, his 4.27-second blaze of glory that made him the NFL scouting combine's fastest player, went stride for stride down the right sideline with another rookie sprinter, Princeton wide receiver Andrei Iosivas. The 6-3 Iosivas, a 16-foot pole vaulter, leaped, but he couldn't get over the 5-11 Turner. Turner had it, but dropped it as he came down.
"I've dropped too many picks. I'm not happy right now," Turner said. "I had it. He knocked it out. I was trying to get it back and when I hit the ground it popped out."
Count safety Mike Thomas, the dean of the roster, was suitably impressed.
"I mean, the guy's got a 45-inch vertical," said Thomas and maybe he's not exaggerating.
"It's 39, but if I get a running start …," Turner said.
Yeah, he's fast and he can jump, but what Bengals cornerback coach Charles Burks likes so far is his confidence.
"Very confident guy. He's competitive, he's out there trying to make plays, he's not second-guessing himself," Burks said. "He gets lined up, he's understanding his responsibilities.
"It's not just his speed. He has a natural ability to feel the receiver. He knows when to make a cut, plays with good angles at the top of the route, and he has a good feel when he's playing off." …
The depth of Burks' guys is impressing the NFL vet Siemian. After Browning lit them early, the defensive backs settled down and made some nice plays. For instance, second-year cornerback Allan George made a great recovery in the red zone when he batted away a touchdown headed to wide receiver Kwamie Lassiter II.
Siemian laughed when someone referred to Turner, "Quit throwing at No. 20."
"He's making some plays, man," Siemian said. "I was just kind of joking about the defensive backs making plays on the ball. Which is impressive. A lot of times when you get in the back end of the secondary, they don't see the ball, they don't play the ball as well. I think we've got guys that are finding the ball and making plays on the ball." …
It was the Bengals' third straight practice and they've got another one at 2 p.m. Saturday at Paycor Stadium. That's the only time they practice four straight days, so some heavy hitters didn't work in the team drills, such as edgers Trey Hendrickson and Sam Hubbard, nose tackle DJ Reader and wide receiver Tee Higgins. Also, right tackle Jonah Williams rested his knee while Jackson Carman took the first-team reps for the second straight day and Cody Ford worked with the twos …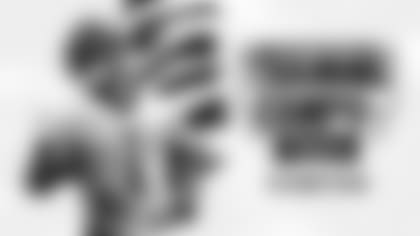 Training Camp 2023 Center
The official source of news and information about Bengals Training Camp 2023.