The last time Bengals rookie safety Corey Lynch played in a football game, he defensed four of Delaware quarterback Joe Flacco's passes as Lynch's Appalachian State club knocked off the Blue Hens, 49-21, in the NCAA Division I FCS championship game.
Now he sees the same quarterback in his NFL debut as he did in his college finale in Sunday's opener in Baltimore as Flacco gets the start for the Ravens. Lynch won't start, but he played well enough on passing downs in the preseason that he could play some on third down if needed.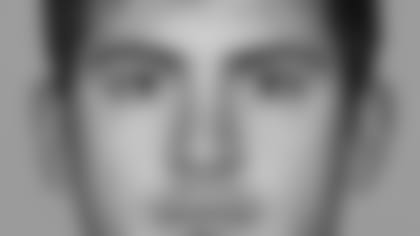 "He can throw the ball," Lynch said. "I saw a college football challenge on ESPN and there were some quarterbacks there, like Matt Ryan of Boston College, and Joe set a record (for the event). He threw it 72 yards. And it wasn't a spiral. Big, tall guy (6-6, 230) who can just sling it."
And the last time Bengals defensive coordinator Mike Zimmer went up against Ravens offensive coordinator Cam Cameron was also in an opener, and that was three years ago in San Diego when the Cowboys won, 28-24. Zimmer recalls his 'Boys holding on a fourth-and-five from the 5 late when cornerback Aaron Glenn knocked down a pass in the end zone.
"There is going to be a lot of unbalanced stuff and he likes to run the ball," Zimmer said. "They haven't shifted once all summer, so you know they're going to be running around all over the place."
The CW, of course, is that Zimmer is going to send everything but the kitchen sink, and he may blitz that, too, against the rookie QB.
"They're going to protect him; they're not going to let this guy get hit," Zimmer said. "If we don't stop the run, we won't get a chance to rush. It won't matter if we blitz every time if we can't stop the run.
"This is a unique situation with a first-year coaching staff and a true rookie quarterback. But I don't care who it is, if you're a quarterback in the NFL, you've won a lot of games some place and this kid won a lot of games in college."
Marvin Lewis is 10-4 in games against teams with first-year head coaches. He was 9-1 coming into last year, when Mike Tomlin's Steelers swept the Bengals and Ken Whisenhunt's Cardinals won at Paul Brown Stadium before the Bengals ended the season with a victory over Cameron's Dolphins.
Zimmer is most pleased with how his team has stopped the run.
"The way we've fit the run so far," said Zimmer of what he's been happiest with so far. "We might get pounded a few times, but we've been in the right area and if you do that you're going to have a chance."