Kickoff: Thursday, November 16 at 8:15 p.m. EST
The game will be streamed live on Prime Video. In Cincinnati, it also will air live on WCPO-TV (ABC Ch. 9). Broadcasters are Al Michaels (play-by-play), Kirk Herbstreit (analyst) and Kaylee Hartung (sideline reporter).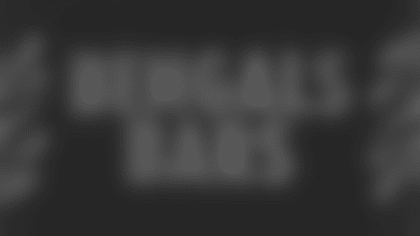 Bengals Bars
Learn what bars near you are playing Bengals games and submit your bar to be added.
The game will air on the Bengals Radio Network, led by Cincinnati flagship stations WLW-AM (700), WCKY-AM (1530) and WEBN-FM (102.7). Broadcasters are Dan Hoard (play-by-play) and Dave Lapham (analyst). In addition, the game will air nationally on Westwood One Radio. Broadcasters are Tom McCarthy (play-by-play) and Jason McCourty (analyst). The game broadcast will also be available in-market on the Bengals app and Bengals.com mobile, while the broadcast can be listened to nationally on the Bengals-Ravens game center on desktop.