At 35, Mike Daniels is a self-confessed young man in a hurry. And now his single-minded sprint has had a head-on with history during the past few days when he popped into the Bengals' virtual picture last week as one of the coaches in the Bill Walsh NFL Minority Coaching Fellowship program.
"You look at what has happened world-wide," Daniels says as the NFL grapples with diversity in its coaching ranks against the backdrop of nation-wide social justice protests. "And there's a snowball effect. It makes this program even more important and highlighted."
Daniels, the charismatic and canny head coach of his alma mater at Cincinnati's Princeton High School, began searching for this shot in the program named after the old Bengals offensive assistant for about a decade.
Or about the time when another old Bengals offensive assistant, Hue Jackson, was making that rarest of moves as an African-American offensive coordinator becoming an NFL head coach in Oakland. It was Jackson, a veteran of four different jobs during Marvin Lewis' 16 seasons in Cincinnati as the longest serving African-American head coach in a major sport, who urged Daniels to take the internship in Cincinnati.
"What's so crazy is that for 10 years I tried to get one of these opportunities and I get two in one year," Daniels says.
Jackson met Daniels through his mentorship of Princeton prized tackle Paris Johnson, Jr., the latest Ohio State prodigy. His advice was classic Hue. Blunt, direct and smart, traits that served him well while working for Bengals president Mike Brown.
"(Daniels) had a chance to go to Tennessee and not that it wouldn't have been a good place. I'm sure it would have been fine," Jackson says. "But I thought the best place for him was Cincinnati because of the Brown family, with Mike, Katie and Troy (Blackburn) and P.B. (Paul Brown) and how they've done a terrific job with minorities. I thought they would give him a fair opportunity in this particular fellowship to showcase his talent and skill."
Jackson knows there's a lot of that.
Daniels is the classic hometown hero made good. As a quarterback who was The Cincinnati Enquirer's Player of the Year while leading the city in passing and runner-up in rushing his senior season, Daniels went to the University of Cincinnati as a reliable, versatile wide receiver, running back and returner under three different head coaches. The last one, Brian Kelly, offered him a graduate assistant job and the sprint was on, careening through Alcorn State, Buffalo, Georgia's Kennesaw State and Statesboro High School before the call home.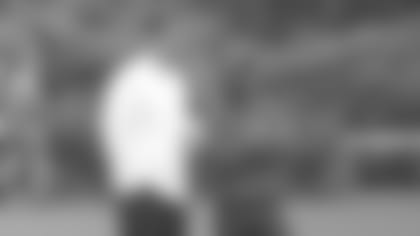 Now in Daniels' fourth year on Viking Way at the sprawling structure of more than 1,600 students, the Vikes are back. Last season they got back to the playoffs for the first time in a dozen seasons, matching the number of Division I players Princeton has produced in Daniels' three seasons. There has been a total of 30 scholarship players, but there is another, bigger number. Daniels proudly tells you he is the first African-American head coach to lead a school to the Greater Miami Conference football playoffs.
"He's a very bright, hard-working guy. A great leader of men," Jackson says. "He's got a great passion and energy for the game. He wants to do it the right way. I think this guy is a rising star in football."
Jackson believes Daniels is one of the answers the NFL needs to close the racial gap in management and coaching. Young and bright with endless energy and enough chops on offense that he can coach any of the skill positions. Even when Jackson was the wide receivers coach for the 2004 Bengals, he bemoaned the lack of black quarterback coaches, the job he always viewed as a necessary rung up the ladder to head coach because "that was how the system worked."
Now 16 years later and after two stints as an NFL head man, Jackson sees the same dearth of numbers. He notes there are just two black quarterbacks coaches in the NFL (Pep Hamilton with the Chargers and Marcus Brady with the Colts) and objects to the tired old answer of, "put people in the pipeline," of young assistants.
"When they say the pipeline, let's just be honest, there is no pipeline," Jackson says. "What are you talking about a pipeline? In order to have a pipeline you have to have enough men of color coaching that position. I don't know where they are. Normal isn't right. That's what everybody has to understand."
Jackson doesn't see very many black quarterbacks coaches in college, either. He sees the same tired old formula there, too. African-Americans are assigned, he says, mostly, to running backs, wide receivers and defensive backs. Normal, he calls it.
But he also knows there are more Mike Daniels out there and these are the guys that have to be developed if there is to be a pipeline.
"Normal," Jackson says, "doesn't mean it's right."
But the thing is, and why a guy like Daniels offers hope. He has had guys like Jackson and Lewis to look to while growing up in Lincoln Heights, that proud sliver of Cincinnati that raised American icons like the Isley Brothers and poet Nikki Giovanni in what has been described as "the first predominantly black self-governing community north of the Mason-Dixon line."
There were no African-American head coaches when Jackson and Lewis were growing up in the '70s, also quarterbacking their respective high schools.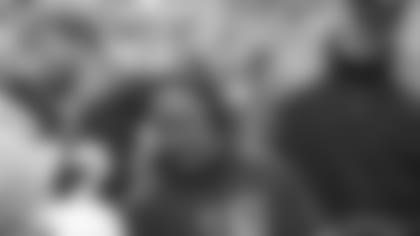 Jackson, fired after that one year in Oakland and then later a casualty of historic chaos during two-plus years in Cleveland, still seeks a job in the league. But at 55, with 20 years on Daniels, he has hope, even in the wake of an awkward spring meeting the NFL tried to come to grips with the numbers.
"I think the NFL is trying to do more. The issue is staring them in the face a little more than it has been before and hopefully they rectify it," Jackson says. "Until everybody truly understands the problem, they can't fix it."
The problem, as Jackson sees it, is, it can't be business as normal. Somehow, he says, 100 years of NFL norms have to be challenged when it comes to diversity. He thinks Daniels has the kind of resilient constitution to take it on.
"The first thing is you hope you do a good enough job to prove yourself," Daniels says. "You continue to build the contacts, connect through people in the college game, the pro game, there are your friendships, you experience different roles and you move that way."
Daniels has seen the headlines. Not only Colin Kaepernick and George Floyd, but also Chiefs offensive coordinator Eric Bieniemy failing to get a head coaching job despite Kansas City winning it all. And he still covets a shot at the pros.
It's going to take a great situation to get him out of Princeton ("The dream job. My alma mater. Great kids. Big school. Great community."), but there is no question he dreams of an NFL shot.
"Any coach wants to compete on the highest level," says Daniels, who knows why the numbers are the numbers. "People sometimes are afraid of change. They go with what's comfortable and who is close to them."
The thing is, during his second week of virtual meetings working with running backs coach Jemal Singleton, Daniels feels comfortable around the Bengals. For one thing, it's the team he grew up watching and for another he knows Jackson stood on the table for him.
Plus, because of how the pandemic wiped out the field portion of spring practice, the team has been open to looking at ways they could possibly use Daniels during training camp and allowing him a chance to work with the quarterbacks. The problem is, no one knows how practice is going to look or when it's even going to start. The thing going for Daniels is he's already coaching just down the road.
 With No. 1 pick Joe Burrow in the quarterbacks room this spring, those virtual meetings have been on another trajectory. But Daniels feels like he's loaded down his resume in the seven days he's spent with Singleton and the backs.
"If you ask me the two biggest takeaways, it is the detail. Details, details, details, plus the emphasis on situational football," Daniels says. "Coach Singleton is very detailed in his operation. Very impressed. I've picked up a great deal of knowledge in just the last seven days or so."
Jackson thinks it all helps. The pipeline is still waiting to be filled. He knows the numbers say that. But if there are guys like Daniels waiting …
"That's what normal has been in pro football and normal doesn't make it right," Jackson says. "I don't think it's right at all. For whatever reason we have stayed the normal course. I think it's time for things to change. I think starting with this group of the Mike Danielses going forward, guys will hopefully start tackling the opportunity."
Daniels is in his stance.
"I'm here," he says. "I'm getting into my prime. But I have to hurry it up."