Hello Geoff, Hope your summer is going well and the gnats are not as bad in Cincinnati as they are here in Iowa!! I just want to say Thank You to you and your staff for the articles and videos from Bengal Land. My wife and I enjoy our time on both sides of the river when we make the trip to see a ball game. Looking forward to seeing the new music venue when it is completed. Should be nice for the riverfront.
With a new head coach, other new coaches, new plays, and faster pace, I would think more playing time would be needed in game conditions for plays to sink in. I know injuries are definitely a concern with preseason games but trying to get everyone on the same page is going to take more time on the field. What are your thoughts about the preseason games in regards to how much playing time the projected starters -based on previous years and practice- should play? With the new coaches and plays and from the talk or the vibe you have been hearing or getting who are the players that you or others want to see perform in practice and in the preseason games?
One final thing. There are 31 other football teams and they all have former players that people believe should be considered for the Hall of Fame. I will say here that an organization that has been in the league since 1968 and has had some very good players over the years should have more than one in the Hall. Mike Reid certainly would have been if not for a change in professional choice. The two Kens, Anderson and Riley should definitely be in there. There are others from the 70's and 80's that should warrant some consideration too. Hopefully some just recent retirees will get some consideration because they should. What can a fella do to help? Thanks and have a good summer! William(Bill) Schwenker, Maquoketa, IA
BILL: Thank you for checking in from the Field of Dreams with such kind sentiments and I think you have the right take on what's going on around our Field of Dreams. The Banks get nicer and nicer.
I hate the preseason. None of it means a damn thing and one injury can blow it all to hell. I'm not trying to be funny because you ask a very good question, but I almost wish everybody would come back from summer vacation Sept. 5 and just meet in the parking lot of CenturyLink Field in Seattle the day before the opener and go over a few plays and that's it.
Obviously, I'm joking but I just hate those games. You're right, though. You need the snaps to get the timing down for a new offense and defense. But I don't think you'll see the regulars on the field for an inordinate amount of time. They take so many snaps in the spring and training camp, I just don't think an extra quarter here or there in the preseason is going to matter. It's a good question, though, and I may be wrong, but I think the key, as much as anything nowadays, is just getting your team to the gate. And, by the way, Marvin Lewis did an excellent job of that and it's not as easy as it looks.
I doubt I'm different than anybody else. I'm anxious to see two veterans, running back Giovani Bernard and wide receiver John Ross, and two rookies, linebackers Germaine Pratt and Deshaun Davis. Gio and Ross are two of the more dynamic players in the league that have yet to be unleashed and if Zac Taylor can bring some of the Rams' offensive success, those are guys that should go off. The Bengals need a jolt of youth and vigor at linebacker and the word is Pratt and Davis are guys that are going to shine when the pads come on. Pratt can really run and he'll give them a lift early if he can get the hang of the defense.
Couldn't agree with you more about the Pro Football Hall of Fame. It's ridiculous the Bengals have been playing for 51 seasons and they have just one guy in there. I've been telling my fellow Hall selectors there are just too many good players on great teams in there and not enough great, worthy players from bad or mediocre teams in Canton. Winning a Super Bowl is overrated when it comes to defining a player's career. Ken Anderson gets downgraded for not winning a Super Bowl. But he's a big reason the Bengals made it there in the first place.
You're right. Kenny and Ken Riley should be locks. So should Willie Anderson. He was the best right tackle of his time. Period. End of discussion. And here's three other guys that should be discussed but never get mentioned: wide receivers Isaac Curtis and Chad Johnson and running back Corey Dillon. Ike (at 17.1) averaged nearly one more yard per catch than John Stallworth and with 419 and 53, he had more catches and touchdowns than Lynn Swann (336 and 51), two Steelers Hall-of-Famers he played against in the '70s and '80s. Chad and Jerry Rice are the only receivers to lead their conferences in yards in four straight seasons and Dillon holds one franchise's all-time rushing title (Bengals), another franchise's single season rushing title (Patriots) and holds two of the 14 biggest rushing games in NFL history.
I have 2 questions first one is about Auden Tate could you see the Bengals use Tate as a WR/TE in order to create mismatches against smaller DBs & LBs? Second question is about Josh Malone how has he looked so far this offseason i feel goin into his 3rd year we gotta see that potential that made him a 4th rd pick? Also would you consider me a die hard Bengals fan for buyin a Camaro thats orange and black? #WhoDey #WhoDeyNation #NewDEY Josh Mason, Cincinnati, OH
JOSH: Yes, I would definitely say that. The other two questions aren't as easy, although Malone has looked better this spring and had a very nice day during the last practice of the spring last week. You can put John Ross in that third-year thing, too. They're banking on Ross and Malone having some kind of a leap after two years that Tyler Boyd had. Maybe not a 1,000-yard bolt, but something big that contributes. We'll see how they use Tate. The thing Ross and Malone have that Tate doesn't is separation speed. He's tall and big, but in the NFL speed is just so much of a premium. Yet Tate is a fun guy to watch and has got some potential.
My Question is, what do the Bengals need to prepare for Training Camp and stay Healthy? Patrick Foulke, Springfield, OH
PATRICK: They need to find that delicate balance of giving guys reps and not over-exposing them. Zac Taylor did a great job in the spring by just flat out not using his best guys that were coming back from injury. Or barely using them. He also was smart in not using all those OTAs on the field. I'd expect more of the same in training camp. Less is more. My sense is the practices are going to be short with as little exposure as possible. It's all you can do.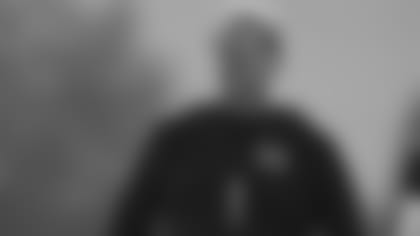 Hey Geoff! The dreaded dead period between Minicamp (OTA's) and Training Camp is here! I just want to make the point that I try to pride myself on being a positive fan and backing my guys. Through the hard times too. I think that's what makes a true fan.
With that said, there's been an uplifting feeling I've had since about a week or 2 after we finally landed "Ol' Sweet Lou!" I had to process it and come to the realization that the guy is definitely not lacking in experience. He just doesn't have any Defensive Coordinator experience in the league outside of the interim basis he had with The Fins. So who is to say that the guy won't find success running our D. It's an unknown and sort of falls in the high risk-high reward hire category. I'm not bashing the guy, but Austin's system was a mess last year. Could you touch on that a bit? It didn't mesh with our roster and I've heard it was just too complicated or the players just couldn't wrap their heads around it.
I believe this caused almost every defensive player's play to drop pretty significantly. Do you think they get put in ideal situations to succeed this year? Do you think the LB's have a chance of being disastrous again, or do you have the feeling that they will be just fine? As long as injury doesn't hit extremely hard, I'm under the impression that Vigil will take a huge leap and Preston will be much better than people are giving him credit for. Then, I think Pratt May take a little while to get his feet under him, but could step up right away and even be a guy like Leonard was last year for my hometown team... The Colts. That's being a bit hopeful though. Can't count out Malik J completely from getting meaningful snaps, and the rook D. Davis shows he can make plays on film. This new staff has really brought a new energy, and I'm more optimistic than the past couple off-seasons. That energy even trickles down to the fans! Here's to hoping it's not just a honeymoon phase, and Taylor keeps it going for the long haul! Who Dey! Cale Smith, Shelbyville, IN
CALE:  I've been writing it all offseason. You can't judge any player off what they did in last year's defense. They were just so fouled up organically and it's a big mystery to me how it got so out of whack because Teryl Austin was and is a respected guy still in this league. All I know is they didn't know and when you have to think on defense in this league, you become an afterthought fast.
I've got a lot of hope for the linebackers. They were well coached last year by Jim Haslett and now with a simpler scheme they should be in much better shape and they'll be helped by two excellent guys in linebackers coach Tem Lukabu and senior defensive assistant Mark Duffner. Lukabu has got a lot going for him as a young, energetic guy that has worked with every position on defense in the NFL and has had success coaching college backers. And no one has more energy than Duffner, who has coached NFL linebackers for the last 23 years. Great 1-2 punch.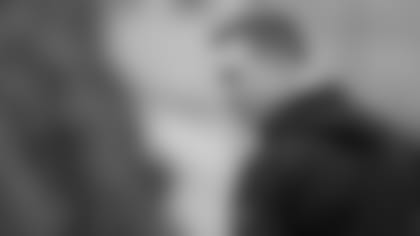 And I think you've got first-time defensive coordinator Lou Anarumo figured out. Here's a guy that's been around. There's a lot of similarities between him and the DC in your hometown, the Colts' Matt Eberflus. Anarumo, 52, has spent seven seasons in the NFL coaching secondarys after 24 years in college coaching mainly the position. Last year at age 48, Eberflus, who spent half of his 16 college seasons as the Missouri DC, arrived in Indy after nine seasons as an NFL linebackers coach (including two years as the Cowboys' pass game coordinator while Anarumo had 12 games as an interim DC in Miami). Eberflus promptly led the No. 30 Colts to No. 10 in scoring defense and No. 11 in total defense and did it with seven returning starters. No reason Anarumo can't do that. He certainly had a very effective spring.
Hi Geoff - love your coverage of the Bengals, well done. Two questions . 1) Will they extend Dalton? 2) Who would your compare Jonah skill wise to the best lineman we have had. Thanks for your coverage. Tom Fiessinger, Springboro, OH
TOM: Thank you for the kind note and for writing in. That first question is a little too far out for my crystal ball. But I'll make a prediction. Andy Dalton is going to make it very hard for them not to extend him because I think he's a perfect fit for what Zac Taylor wants to do and is going to have a career year. He's a cerebral, accurate guy that can dish like a point guard and if Taylor is as committed to play-action as McVay is in L.A., Dalton is going to have a triple-digit passer rating. Last year Rams quarterback Jared Goff led the NFL with 203 play-action passes, according to profootballfocus.com. Last year, Dalton was on pace to finish with 148 play-actions if he didn't get hurt. His passer rating on those balls was 93.7, opposed to 88 not on play-action. In '17, Dalton had 142, more play-action passes than anybody but Tom Brady, and he was 99.4 compared to 81.5 on non-play-action.
As befitting his rating as the highest drafted player on the line, Jonah Williams is the most complete offensive lineman in the last draft and on this line. His athleticism is on a par with right tackle Bobby Hart and center Billy Price and he plays with the same kind of tenacity as guard Alex Redmond and, though he doesn't have nearly the experience, he has the same kind of football IQ as guard Clint Boling.
Just my observation but one player who has not been utilized with his versatility is Alex Erickson. He would fit in great on short passes but can be a threat after catches. Very similar to Burkhead now at New England. What's the drawback. Stephen Guenther, St. Paris, OH
STEPHEN:  At 6-0, 195 pounds, Erickson just isn't built like the 5-10, 210-pound Burkhead. He'd break in two. Plus, he's not only one of the top kick and punt returners in the league, he's the only proven one they've got. I can see spot duty at receiver, but would hate to overdo it. I hear you, though, about not wasting versatility. The guy who should be getting those short passes is running back Giovani Bernard. With a career-low 35 catches last season despite A.J. Green and Tyler Eifert missing most of the season, Bernard was the most underused guy in the league.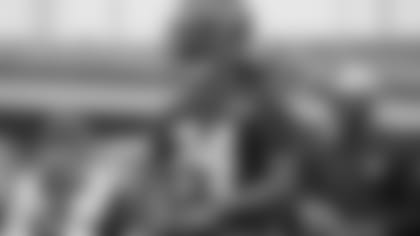 Hello sir. As always, we'll done on keeping up with what is probably your busiest offseasons ever. Two quick questions. 1) Do you see either of the 2 rookie RBs stealing significant snaps from Gio, or isn't he still the unquestioned number 2? I always felt the previous regime never utilized him properly. 2) Am I a homer, or do the Bengals have possibly the deepest secondary in the league. Bringing in Webb AND keeping Denard was a nice surprise. Troy Roach, Fishers, IN
TROY: Thank you kindly. I don't think Gio is going to get usurped this year by the young guns and, yes, there's no question he's the guy behind Joe Mixon and you're absolutely right. He needs to be used more, not phased out. They're certainly deep at corner. First of all. I don't know if any team has first-round corners lined up on both outside spots and in the slot. PFF is interesting. While Webb played for Anarumo last year, the site ranked him 20th in allowing catches per coverage snap. That gives them three corners in the top 20.
Hobson. I wrote a few weeks ago. My question this time is why is Joe Mixon being overlooked. National media, PFF, and top player's list. Is it Brown's ineptitude of running the franchise, and just no love for the Bengals?
Joe is top 5 back in the league. Led the AFC, after missing 3 games to injury, with a terrible O-line, injured starting QB, and injured number 1 receiver, AJ Green..No respect nationally. If any other running back would've did that, national media would still be talking about it....
Just don't understand why the best players are overlooked, especially when they play for the Bengals. Even on NFL LIVE they where picking receivers first three rounds, fantasy. Every year he does well. Needless to say, no one picked AJ Green. Not even an honorable mention, and yes they did honorable mentions as well. Bjorn Ferguson, Cincinnati, OH
FERGUSON: I've been harping on this subject all offseason. The Bengals have the most talent of any team the pundits are picking to blow up. Here we go again. In my opinion this is why they and their players have been ignored this offseason:
They're coming off three straight losing seasons, they don't play in Dallas or New York or L.A., they've got a young, nameless rookie head coach with no headlines (i.e. web site clicks and views from the past), the front office doesn't have those NFL Insiders on their speed dial and they still carry the scarlet letter. O. As in Oh. As in Oh play-off wins.
As for Joe Mixon specifically (he missed just two games because he went all the way with 21 carries despite injuring his knee early against Baltimore), I blame how he was used. Except for Hue Jackson's two-year stint, the running game has been an afterthought around here and to the franchise's detriment. The only time Mixon has been a centerpiece is back in December, when the skill players got cleaned out and they had no choice.
Offensive coordinator Bill Lazor got dealt a bad hand with the injuries, but it sounds to me like Zac Taylor has the right idea. He's got a guy better than Todd Gurley and if he uses him like Sean McVay did, Mixon should break Rudi Johnson's Bengals single-season rushing record and get 1,500 yards. Finally, months later, even the pundits seem to be noting that match of Taylor and Mixon. A few hours after you wrote in, we posted Brian Baldinger's NFL Network video of him explaining why Mixon can lead the NFL in rushing.
I find it a bit ironic you take a shot at Mike because you can argue that Bengals president Mike Brown is in the same boat as Mixon, Green and the rest of his players. He's at the end of a decade (five straight post-season appearances, two division titles) that a lot of NFL owners would gladly take. And then after these three straight losing seasons he did exactly what he had to do and blew it up, allowing a New Age coach to dynamite the past with cutting-edge explosives, from hiring the franchise's largest coaching staff ever to ripping up the weight room to renovating coach and player space. Calling that ineptitude is flat out wrong.
But, no play-off win. That's the burden Mike, Dalton and everyone around here is lifting. In many ways the national pundits are still playing the 2015 Wild Card Game and not looking at the 2019 roster. Cutting and pasting is easier than analyzing. There's still a hangover. For everybody. You mean, if Jeremy Hill just simply holds on to the ball, things are that much different? Yeah. At least the perception would be different and that's all that counts these days and I think it plays into the current team getting overlooked.
Dear Mr. Hobson, so many people ask me why am I a Bengal's fan. It's a little complicated, as it started in the late 70's, however, this is not about me. My question is how did YOU become a Bengal's spokesperson? Was it simply a transfer assignment or is there more to it? You can tell the difference from a person that "covers" the Bengals and the ones who bleed the stripes.
Dave Lampam and you definitely are Bengal invested. Second, my friends tell me all the time that I drink the Bengal Kool-Aid. One friend tries to tell me that I love all our players and thus why then are we not a better team? When I say it's been injuries and coaching that has slowed this teams success, I get the reply, "can it really just be that?" Then I tell him that I don't love Dre Kirkpatrick, so leave me alone.....lol. Harold Mintz, Las Vegas, NV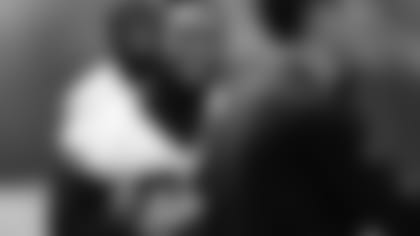 HAROLD:  Thank you for lumping me in there with Lap. It's an honor to be mentioned in the same sentence. But I don't think that's breaking news. Lap is the most versatile offensive lineman in Bengals history, has been a Cincinnati staple for more than 40 years, is one of the best analysts in the game and gives it to you straight. And I've been writing for Bengals.com since pretty much its inception in 2000 and have watched it go from a two-person operation to a web site staffed by dedicated and talented people.
My situation sounds a lot simpler than yours. When I went to work for the Bengals I had been in the newspaper business for nearly a quarter of a century with the last decade coming at both Cincinnati papers. I was intrigued with not only working on the other side of the notebook but also being part of that new day known as the internet.
I had watched how failing to come to grips with TV killed afternoon papers like The Cincinnati Post, so it didn't take a genius to presume what would happen when morning papers couldn't figure out how to cope in cyberspace. I loved working for newspapers, but I'm also fond of eating. I give Mike Brown a lot of credit. He was on board the internet before a lot of other decision-makers at the turn of the century.
Dre? You've got to love Dre. Pro Football Focus.com loves Dre. Of the cornerbacks that played at least 13 games last season, PFF rated Kirkpatrick seventh in the league at allowing one catch every 16.3 snaps. Better than some big guys like Stephon Gilmore, Morris Claiborne, Gareon Conley and Brandon Carr.