Isn't it time to reset? Every single star on our team over 30 is on the last leg of their career. It seems like we're holding onto a dead horse. Shouldn't we have a fire sale? I think we should trade every player over 30. Your pro vs con? Jonathan Jeffries, Dayton, OH
JONATHAN: Your fire sale sounds like my tank job and those things make my skin crawl. Any sport. Let's bring the draft lottery into the NFL. For one thing, that's something this team would never do. For another, they shouldn't in the sheer name of the game. And it's simply too early. Especially with one team having a winning record in the division. Marvin Lewis' first team went 0-3 and was in first place in November in a tougher AFC North than this one.
I hear you, though. They've lost ten of their last 11 with two different coaches and schemes and you want to re-build. But my sense is they feel like they already opted for a type of re-building this past offseason when they undertook their biggest coaching staff overhaul ever. You'd have to call that a re-set with new offensive and defensive playbooks. And it's not like they're an old team. According to the NFL, two 3-0 AFC teams (Buffalo and New England) and their own division leader (Baltimore) began the season with more players 30 years old than the Bengals with the Pats at 13, the Bills at 10, the Ravens at nine and the Bengals at eight. In a league where the average age was 26 on Opening Day, the Bengals were at 25.96.
The idea is to get first-round picks for these guys, I guess, but that's a salary-cap nightmare, never mind just flat out gutting a team still trying to find its legs. You look at thirty-something guys like Geno Atkins and Carlos Dunlap and they were among their best defensive players in Buffalo. And you don't think the guy on the sidelines, 31-year-old A.J. Green, would have turned the game around on that go ball that Dalton either overthrew or John Ross missed or both? It's not like baseball. Your minor-leaguers you get in the trade actually have to be stars and you don't know who they are for another year.
Call me con. If you're going to re-set like that, you have to do it in the offseason and they're already coming off a major one.
What can the Bengals do to get win no. 1 in Zac Taylor Era? Patrick Foulke, Springfield, OH
PATRICK: Go back and take a look at Lewis' first win in 2003, when the 0-3 Bengals went on the road in the AFC North to beat a 1-2 Cleveland team in his first division road game. Even though they committed 11 penalties and ran the ball just 2.9 yards per carry, they took a 14-14 tie out of halftime into a 21-14 victory for a variety of reasons they could use Monday night in Taylor's first AFC North road game in Pittsburgh.
Even though they had trouble getting footing in the running game that day, they kept running it enough so the backs combined for 26 rushes. Throw in three runs by quarterback Jon Kitna and the ratio was a neat 31 passes to 29 runs, which is better than the current 129-52. For whatever reason (and there's more than one) they've yet to run it 20 times in a game.
That helped Kitna pull off a rock-steady game with three TDs, no sacks and no picks for a 125.1 passer rating that outplayed Tim Couch. They need that kind of day from Andy Dalton, closer to the guy in Seattle than the guy the last two weeks. (Of course, you can say they had Willie Anderson and Levi Jones at tackles, but the Bengals' O-line certainly played as well, if not better than Buffalo's front last week, and good enough to win).
The defense came up big in that second half. No busted coverages in a one-score game. The biggest play they allowed in the last 30 minutes was a 20-yard pass. And, they got a break with a flag. On the drive that made it 21-14, the Bengals got the ball on the Cleveland 1 when wide receiver Peter Warrick drew a 36-yard pass interference penalty.
They could use that, too, couldn't they? Anyway, there's the formula.
When does Finley get the start over Dalton? seems like a matter of "when" rather than "if"..... Scott Steinman, Pittsfield, MA
Hey Mr. Hobson! How do you feel about the new offense and zac taylor? Considering the 0-3 start is it maybe time to move on from Dalton? And if the Bengals start 0-4 will we see that change this season? I just want the team to succeed. Aaron Cline, Gahanna, OH
AARON AND SCOTT: Always nice to hear from Mark Belanger Country in Pittsfield. Well, it's not "When," yet. Taylor has got a lot riding with Dalton when it comes to executing not only a new scheme, but one that doesn't have its top playmaker or top pass protector and is coming to grips with a new offensive line. On Sunday, his two starting wide receivers next to Tyler Boyd, John Ross and Auden Tate in this new scheme, came into the game with a combined 44 NFL catches. I'm not sure that is A) a good formula for a rookie and B) a fair scenario to judge Dalton so quickly under Taylor.
But, there's no question about it. Dalton has got to play better than he did last week in Buffalo and I would imagine he'd be the first to tell you that. Two bad picks and he's got to get more air under that Go ball to Ross.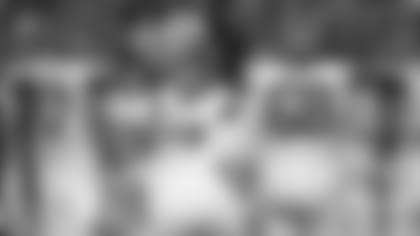 I like the offense. I think it's a creative, modern approach and it's proven, at times, to allow Dalton to do what he does best. Be a quick, rhythmic point guard that gets the ball out fast to any and every receiver. I am uncomfortable with the massive number of pass calls compared to the run because that's just not Dalton's game and you've seen his passer rating slide each week averaging 43 attempts in the first three games.
I get it that they had to throw against Seattle because of how the Seahawks played them and against San Francisco because they were down big early. But they still came out chucking last Sunday even though Dalton wasn't on his game. Yet I thought Taylor had his best half of play-calling in the second half in Buffalo when showed how serious he is about the run and he showed how much he wants to be balanced. As the Bengals put up 17 points in that half, they had 13 first-and-10 plays and they ran it nine times for 35 yards, a solid four per.
I think Taylor knows his stuff. I think he knows offense and how to get guys to produce, whether its seventh-rounders like Auden Tate or first-rounders like John Ross. But every new program needs time to get entrenched. Not very often do you come flying out of the gate with a new head coach. Yes, Matt LaFleur is 3-0 in Green Bay, but the new coaches in Denver, Arizona and Miami are also looking for their first wins. Last week the 49ers looked so good in Cincinnati in the second game of Kyle Shanahan's third season that you forget he started his career 0-9 two years ago.
No one wants to hear it's going to take a little time after three straight losing seasons. But that's why they made the change. So I think you have to give Dalton a little more time to get settled to be fair about it. How long? It's like the great Cincinnati Supreme Court justice Potter Stewart said about obscenity: "I know it when I see it," when Dalton is clicking with the offense.
I was wondering what your thoughts are with having only two linebackers. It seems like the gaps are not getting filled and there are a lot of runs that seem to go right up the middle. Thanks! Ted Vander Roest, Springfield, OH
How do the Bengals get a shut down linebacker. A linebacker they will fill the gaps and make plays. For this defense to get better they've got to have a better linebacking crew . One that strikes fear into an opponent. Rick Morgan, Riverside, OH
RICK AND TED: Not a big fan of two backers against two tight ends or two backs. But I am a fan of their decision-making on the issue. It's pretty clear they feel like their best players in their front seven are on the defensive line. So they're putting an extra tackle in there for five-men lines with two backers and more than a little bit they've had ends Carlos Dunlap and Sam Hubbard dropping as outside linebackers with Preston Brown and Nick Vigil the inside backers. I like how they're getting their best players out there.
But, I hear you on the backer thing. Correct me if I'm wrong, but the backer Rick described sounds an awful lot like Vontaze Burfict. I'm afraid I'm guilty of undervaluing the linebacker position. But after watching Bobby Wagner rally Seattle on Opening Day, the 49ers' Kwon Alexander spending last week's Paul Brown Stadium opener unblocked as the best player on the field and Mr. Outside Lorenzo Alexander and Mr. Inside Tremaine Edmonds proving to be a hard tandem to beat in Buffalo, you start wondering about maybe spending first-round picks or significant free-agent money to get some help in the middle.
Always great to read you, could the Bengals run and shoot with all the great receivers they have? ( or modified K- gun?). The line can not sustain blocks, they do not use blocking type tight ends . Dale Miller, Cincinnati, OH
DALE: Thank you for the kind words. It's an interesting concept, but I think the last thing the O-line needs as it is trying to get some ballast and some games under its feet with new people virtually everywhere is being exposed to that much passing. In fact, I think they realize even more now after Sunday how much running the ball helps guys like new left tackle Andre Smith.
They drafted Washington tight end Drew Sample in the second round to block and I think they view vet tight end C.J. Uzomah as a guy that can do both. They're built to get the ball out fast in a no huddle-like scheme. But not on every down. One of the things I like about Taylor's vision is that it is a versatile look. Defenses have always caught up to the run-and-shoot. Taylor's concept is to be able to beat Seattle with 51 passes in the opener and beat Cleveland with 30 runs in December out of the same look.
Is the lost decade upon us once again? I am a long time fan and see a lot of similarities. If so tell me know so I can abandon ship. Thanks Robert Wolf, Monroe, OH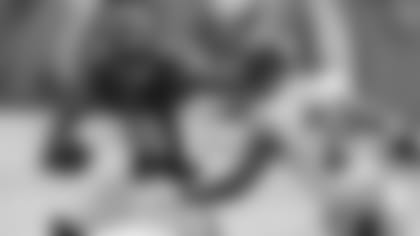 ROBERT: The only similarity I see is they've got a stud running back working behind an offensive line trying to find its way. And even then, except for right tackle Willie Anderson, the offensive linemen the Bengals have shelved now (Jonah Williams, Cordy Glenn, Michael Jordan) are much more talented than what was here in the '90s. For the most part. Late in the decade you had Rich Braham , Darrick Brilz, Ken Blackman, but overall, no comparison. They didn't have a left side like Jonah Williams and Michael Jordan in the '90s.
I'd say the same thing on defense, except maybe for an Oliver Gibson or an Artrell Hawkins. Very few defensive linemen and defensive backs could have made this team. Sure, they could use a 1998 draft for their linebackers (Takeo Spikes, Brian Simmons and Steve Foley in picks 13, 17, 75 is as good as it gets), but there's just more in the cupboard. Look, they're struggling. I get it. But you'll have a hard time convincing me that the '90s Bengals are like the 2019 Bengals. Except for about four or five guys led by should-be Hall-of-Famer Big Willie, ten times the overall talent. Dalton over Neil O'Donnell and Jeff Blake. A.J. Green and Tyler Boyd over Carl Pickens and Darnay Scott. Geno Atkins over Dan Wilkinson. Unanimous decision.
I hope you re enjoying the new coaching staff. If the Bengals are serious about winning now why not trade a draft pick(s) for Trent Williams? He has 2 years on a contract left. Williams will be back late season. Thanks John Hambrecht, Des Moines, IA
JOHN: Thank you. I do enjoy this coaching staff. I think Taylor is a bright young coach. Very accountable. He's been open and honest about his screw-ups, from some penalties to play-calling. He's also shown an ability to get his players to buy-in (not as easy as it looks), but his offense has failed to score three TDs in a game and transitions are not always easy.
To me, Trent Williams isn't the place to look. They've invested this past No. 1 pick in Jonah Williams at left tackle and they hope he's going to be back late in the season, too, and that's where they've decided to put their money in that position. Trent Williams is 31, gets about $10 million this year and $12 million next year. Just doesn't seem to be a financial fit with Jonah Williams the left tackle of the future and, the big thing, what you would lose to get him. Now, if you're talking another position and a younger guy, OK.