What way can the Bengals improve their rushing defense going into future games? Brad Legg, Elsmere, KY
BRAD: Probably the best way is to get linebackers Vontaze Burfict and Preston Brown back in the lineup as soon as possible at 260 and 250 pounds, respectively.  The younger, sleeker backers, Hardy Nickerson and Jordan Evans, struggled against the Panthers. The other thing is that Cam Newton is the only NFL quarterback running the zone read option stuff at that high of a level. The Falcons have a terrific running game, but it's more conventional and that should help, you'd hope.
Hey Hobs, Made it through another storm over here on the coast. Hoping for the best for friends and family that were less fortunate. Puts things in perspective as a lifelong Bengals fan. Always weathering the storm and remaining hopeful year to year. Knowing things could be much worse.
My question this time is about the hope and future of John Ross. Kid just can't catch a break. (Or many passes) He seems like the type of athlete that needs more opportunity but squanders the limited touches he receives.  How can the Bengals get more value out of a such a highly touted Draft pick? More Screens, slants, reverses, shovels, etc?
How about the return game? I have personally watched Antonio Brown, Patrick Peterson, and DeSean Jackson return kicks and they are much more proven commodities that carry way more value for their organizations. At this point, Ross and Erickson could simply switch roles and the team would probably benefit in both aspects. We know Alex is tough as nails and would never give up on a route. Where Ross has unmatched speed and quickness unlike anyone else in the League.  It seems the Bengals have the right tools in the shed to fix some of their issues, they are just not using the tools correctly.  Hopeful as always, Bloomfield
BLOOMFIELD: Glad you came out of it well and hope family, friends and neighbors did, too.
As always, you've given us something to think about. I agree with you on Alex Erickson and I've also wondered where Cody Core has gone after not making a catch since he had 17 during his rookie year just two years ago. Obviously he's big and fast enough to stick around for special teams coordinator Darrin Simmons and he's a 4.4 guy that makes you wonder what he could do downfield because they're getting nothing from Ross and Malone down there. In my mind I would hope as the seventh wide receiver rookie Auden Tate is closer to being active than getting cut because he showed during training camp and in the preseason he can be a down-field presence. I don't care if he has the 40-yard dash of a geranium. What is it Marv says? I see better than I hear?
There's no question John Ross has all the talent in the world and you ask a great question. If you just let him return punts and kicks will that unleash his talents? But he's got the same problem he's got at receiver. Reliability. Although, before his first-snap TD bomb in Buffalo he set it up with a heck of a decision and diving catch of a short punt.
This must be a tough one for the coaches. They've given Ross sweeps, screens and bombs and he's still trying to find his niche. But the games count now and how much longer can they keep trying? The only answer is to keep trying. You simply can't give up on that kind of speed.
Short and sweet, when does Tez come back from suspension? Tony Borros
TONY: Even shorter and sweeter: Monday.
How do you think Burfict will do with the new roughing the passer rule? Will he adapt to the rule well Chuck Lovell.
CHUCK: Vontaze Burfict's biggest problem isn't the league's obsession with roughing the passer. It's his track record and if you don't think that doesn't come into consideration when they're throwing a flag on one of those gray-area plays, how much do you want for the Suspension Bridge?  In his first game back, Tez could charge through the Dolphins line with a pillow, sack Ryan Tannehill like he was tucking in a baby and probably get called. So Tez is a smart guy. He's been watching and he knows they'll really be watching him. He knows he'll have to be at arm's length.
Mr. Hobson, never written to you before, but I love this column and your answers. I love the revamped Bengals, but I am concerned that Teryl Austin doesnt blitz, at all. Last year with the Lions, he blitzed only 6.8% of the time. It seems to me that with our front 4 and linebackers, this is ludicrous. Your thoughts? Thanks. Jeff in Cinci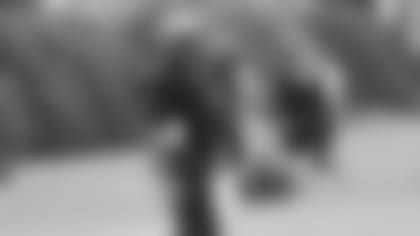 JEFF: Thank you and please write in again. Austin, the Bengals' first-year defensive coordinator, actually has a more aggressive rep than Bengals predecessors Mike Zimmer and Paul Guenther and I think that showed up in the first three games. He's had a little heavier does of five-man pressures, he likes to send those DBs unlike in the past and he doesn't mind his linemen stunting and gaming. Some even thought the Panthers used some of that aggressiveness against the Bengals when it came to getting them out of their gaps. Don't worry about Austin. He'll keep sending them.
Hello Jeff, great work as always, love to read your insight. Proud of the boys for the 2-1 start but I have a few concerns. I'm sure you get sick of the negativity but hear me out.
1) Ross, can't pull the plug on him this early but the Panthers game was a very bad outing. Part of earning a QBs trust is knocking down a bad ball (pick 1), & quitting on a route (pick 2) again this year is inexcusable. Make him inactive next week, see what Malone gives ya & see if that hits home.
2) Williams 2 more penalties, seriously? Then he failed to meet Cam N. in the hole & got steamrolled for a TD. I know Newton is big, but read the play & move your feet. Fejedelem has earned a shot at this job.
3) Kirkpatrick is getting picked on out there on the corner. He gives up way too many plays for each good play he makes. I understand he's a bit long for slot corner but move him inside & give Dennard a shot on the outside. Dennard has earned a shot at this job.
4) Stopping the run. Losing Glassgow is tough I love that guy, but I think getting Brown & Burfect back will go a long way to fix the run fit issues. Provided Burfect can play within the new rules.
thanks for letting me rant I feel much better, could you share your thoughts? Troy Chapman, Prospect, OH
TROY: Thank you for the kind words and for your interest in the column. You can rant all you want. That's what we're here for.
I hear you on Ross. I mean, I saw you on Ross. Like I say, I think you go beyond Malone and start looking at Core and Erickson and think about activating Tate. I think Ross and Malone are going to be good players. At some point. But clearly they can't rely on them yet and they've got to find people who are. Look, I'm so old in the first NFL game I covered Jim Haslett started for the Bills at linebacker. 1981. And I can't ever remember a game where a quarterback threw four picks and none were his fault. That needs a response. That's the $64,000 question in Bengaldom this week. Will Andy Dalton keep throwing it to Ross?
Williams is an underrated player. He plays with some you-know-what-in-his-neck and really brings the physicality while trying to play the game the right way. He got wronged in Indy and that was a ticky-tacky personal foul call Sunday in Carolina. There should have been no flag on either guy. Williams knocked the ball out of the guy's hands after the play and the guy shoved him back. Big deal. No player was in danger. I can't blame anyone for getting a flag for an extra-curricular in this environment where they seem to be making it up as they go.
And I thought the face-mask call was a tough one. Williams fought off a block (that might have been the only one they got off all day) and tried to get the ball carrier at the last instant as the corner got turned. When the runner turned the corner, Williams' hand was already outstretched. CBS analyst Rich Gannon said Williams didn't let go of the face mask, but the video shows he dropped to tackle at the knees as soon as he could. Anyway, that's my take and maybe I saw it wrong. Still, Williams knows the defense cold, the rookie Jessie Bates needs him and he ought to stay in the lineup. But I see your point.
You have to keep Darqueze Dennard in the slot. It's one of the most important positions on the field and he has the smarts, leverage and physicality you need in there and it has all showed up this year in what has been a very fine season in coverage and tackling. Simply put, if you put Dennard outside, who do you put in the slot? You just said it. You really can't put Dre in there and you can't put one of the league's best cover corners, William Jackson in there. So you're going to take Dre off the field even though he's one of your three best corners? Look, I know he didn't have a great game Sunday. But it's a tough position and you need a short memory. Maybe we should, too.
Sorry I sound cranky-crotchety-get-off-my-lawn-guy because I really appreciate your questions and observations. And, finally, Troy, I do agree with you. The run defense looks pretty good in there with Vontaze Burfict and Preston Brown. Say hello to Larry Barnett.
**I've been a Bengal fan since the franchise began (my first memory of a favorite player is Essex Johnson in the early 70's. I will always be a loyal fan regardless of the teams performance. That said...this season has me thinking as positively as I can remember since Palmer's 2005 team,....and we all know how that ended:(.
While I think there is much to be excited about....I'm growing concerned about the defensive scheme. I know things will look better when Brown and Burfict are back...so I will avoid criticizing the linebacker play, even though it has been less than desired to this point (though Vigil deserves props for the most part). I also believe it will be better as the season goes along and the players have more time in the new system.**
However, my concern is the amount of Cover 2 and variations of other zone coverage we are playing. To me, this does not take advantage of what our corners do best. William Jackson is a shut down corner best used in press coverage....and while Dre isn't to his level, he is also best in press coverage. Why aren't we using that more often?? I don't have access to the stats on what % of plays we were in zone versus man coverage...so perhaps it's just my perception....but I'm curious of your thoughts. Shouldn't we use our corners in the D in which they perform best....and that to me means MANNING UP!! Thanks for your thoughts!! Kevin Crawford, Cincinnati, OH
KEVIN: Couldn't agree with you more. They've been drafting first-round press corners since Johnathan Joseph in 2006 and man-to-man is when they're at their best. So it's always been a bit curious in seasons past at times they seem to drop on third-and-long and at the end of a half or game. I'm not sure you need stats. Sometimes you can see they're in man, but they're allowing a zone cushion.
All that said I think Austin, a Super Bowl secondary coach for three clubs, likes them to play press and I think in the first two games they were more aggressive than they have been. Dre made a good point about Sunday the day after the game. It was his belief that the Panthers knew they couldn't beat them deep, so they resorted to bunch formations and rub routes with tighter than usual splits. That forced them to play off rather than press. So they'll have to adjust.