Greetings Mr. Hobson! First of all, I must send an Enormous THANK YOU to the whole Cincinnati Bengals Organization for insuring that the Dayton Welcome Stadium Practice on July 27th is going to happen. The psychological impact of the May 27th Tornadoes that hit this area is still in crisis, so this Bengals event should be very well received and appreciated.
My question is somewhat different than the norm (O-Line, Linebackers, Ross, Eifert, etc). I wonder if you would predict what 'rookie' coaching challenges, mistakes and/or curve-balls we may experience during training camp, preseason and regular season? Considering this is a first time Head Coach who's calling the Offensive plays, first time Offensive Coordinator, Defensive Coordinator and a number of position coaches, surely there will be.... (for lack of a better word)... Excitement. Thoughts??? Victor Pate, Dayton, OH
VICTOR: It is fitting, Mr. Pate, that as a long-time Dayton Bengals die-hard your note leads it off.
For two first-time play callers, Zac Taylor on offense and Lou Anarumo on defense, they sure did a hell of a job this spring getting their guys to buy into their respective schemes. The Big Three, A.J. Green, Andy Dalton and Joe Mixon, have been downright effusive in their praise of the new offense and defensive co-dean Carlos Dunlap has compared Anarumo's brutal candor to Mike Zimmer in a true compliment while secondary boss Shawn Williams at safety loves the new simplicity.
Which shows you while these guys may have the knock of inexperience, they are far from NFL neophytes. Taylor was part of crafting a Super Bowl scheme in Los Angeles and Anarumo sent three DBs to the Pro Bowl while coaching the Dolphins and Giants secondaries.
Plus, they're surrounded by plenty of help. First-time offensive coordinator Brian Callahan was Broncos quarterback Peyton Manning's coach when he won it all in Denver and Alex Van Pelt is one of the more respected quarterbacks coaches in the NFL. Anarumo has a former NFL defensive coordinator in Mark Duffner as a senior assistant, defensive line coach Nick Eason played more than 100 games on an NFL front and secondary coaches Daronte Jones and Robert Livingston know these DBs inside and out after coaching them last year and have done a nice job developing guys like cornerback William Jackson III and safety Clayton Fejedelem.
So these guys know what championship teams look like and how to get players to the next level. To me, the biggest challenge for these guys is how they run the game on Sundays. Now, they've been around it, but to be the ultimate decision-maker when the bullets are flying is another thing. Timeouts. Replays. Sub packages. Technology has developed so rapidly and the parity is so great that the term "game management," has evolved into its own industry in the last five years. The bad call didn't cost the Saints the Super Bowl. It was the football Gods spanking them for throwing a first-down pass that failed to run the clock and giving the Rams time to make it hurt.
And Taylor knows the importance of it. He appointed Dan Pitcher, an offensive assistant, to be in charge of game management and situational issues and devoted an OTA practice to Pitcher's checklist. One veteran NFL coach who has been with several teams said he'd never seen such an extensive situational period this early in the season. Taylor also has a full-time analytics guy in Sam Francis to help him with the situational odds, as well as 17-year assistant Darrin Simmons, one of the best special teams coordinators in the game and a guy that has a ton of experience warring with the clock. Pitcher made sure he picked his brain clean this offseason.
The running of a game is going to be this staff's biggest challenge. But they already know that, which is half the battle.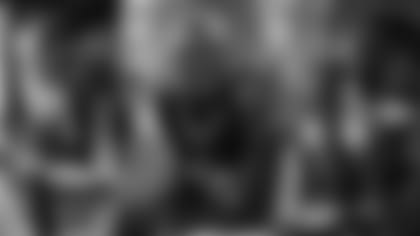 Hey Geoff, I have written into you a few times, and thank you for responding to me and to everyone else you have. Just so I can relax and not have a nervous breakdown, is there any talks on an extension with Green or Boyd? I hope they have all intentions of bringing them back, I do not like seeing these articles about trading Green being a good option. He needs to finish his career in Cincinnati.
Speaking of finishing a career, and I wish Boling and his family all the best, but with him retiring does that free up any money for this year. I am not sure on how that works with retirement, but if it does do you see any more free agent signings, or does that helps with extension talks? Thank you for all you do for us fans, much appreciated. Joe Pollack, Mayfield, PA
JOE: Thanks for writing in. It's always much appreciated. I think you answered your own question. Clint Boling's retirement freed up about $5 million and I would think that's ticketed to an A.J Green extension and maybe a guy like Jackson or running back Giovani Bernard. I think they're going to get Tyler Boyd done. He's got a solid agent in Cleveland native Andy Simms and my guess is they've been talking.
I'm with you. I can't see Green going anywhere. He's the Munoz of the 2010s. I think he gets done, too. It may not happen until the day they leave for the opener in Seattle, but, hey, that's good karma. When Green signed the last time they were also about to get on the last plane for the coast to open the 2015 season in Oakland.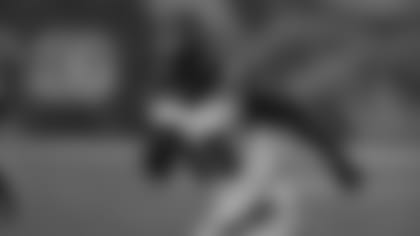 Long time... In the wake of the Boling retirement, we may finally see the long awaited surfacing of Christian Westerman at left guard. Who are some of the other players on the roster who may finally get a chance to show their wares and compete for serious contributions on this year's team? Lawrence Brooks, Woodbridge, VA
LAWRENCE: Westerman gets his snaps, we'll see if he cashes. If he's in the right place at the right time, he may be the guy because he's physically gifted. Another guy like that is linebacker Malik Jefferson, a 2018 third-round pick that is a marvelous athlete but has struggled with football. But he'll get plenty of shots in this training camp. Same thing with third-year wide receiver Josh Malone, a 2017 fourth-rounder with really good speed and nice size who has left them wanting so much more. But he's been either hurt or ineffective. Now is his chance because they need a guy that can separate behind the threesome of Green, Boyd and John Ross.
Hey Geoff... What's your prediction on Starting LG in Seattle? Any chance Bobby Hart doesn't start at right tackle? Basically, what I'm asking is there any chance they grab a tackle before the regular season? In a trade or a vet like Jeremy Parnell? Or worst case, a camp cut? They are extremely thin at the position. One injury away from a huge issue.
I don't like to hate on guys and I think Hart can possibly get by as average if things go his way, but I can't believe they didn't try and upgrade that position any way they could. I don't fault them for re-signing him, but I do fault them for basically handing him the job with no competition.... I thought for sure they'd at least test what Cordy could do on the right before Jonah went down... But even then, they doubled down on Hart's their guy. I'm rooting for him and would be more than happy with consistent average RT play from him, but they gotta find another tackle who can at least compete to some degree. I don't care if you gotta trade for a guy like Val H. From the Eagles and overpay to get him. At least it's another body Cale Smith, Shelbyville, IN
CALE: It's all a big guess. All I know is that John Jerry made 32 starts for Bengals offensive line coach Jim Turner for the 2012-13 Dolphins. So put me down for Jerry. I like what Dave Lapham said when I asked him about it a few days ago. He said coaches love smart players and guys that don't keep them awake at night wondering if they're going to make a mistake at an inopportune time. That's been a big problem up front the past few years. And Turner trusts Jerry.
Yeah, Hart it is and they're not budging. Look, I get it. The guy struggled at times last season, but, really? The level of vitriol that has been leveled at him and the team for keeping him has been a bit overdone. I still think getting Hart for less than six million per year is a lot better than signing guys in the same range for $15 million per.
Hart turns only 25 this camp and has got plenty of upside with his athleticism. Let him play in the new scheme and see how they adjust to him and if you don't like it, then rip away. But give Turner and Taylor a chance with him.
But, you're exactly right. They need a third tackle. He may not be here yet, or they may decide that Jerry and guard Trey Hopkins, guys that have played tackle in the past can do it. Or the guy might not be here yet. I don't see a trade right now. That could come later in camp if they want to make sure they grab a guy before he hits the waiver wire.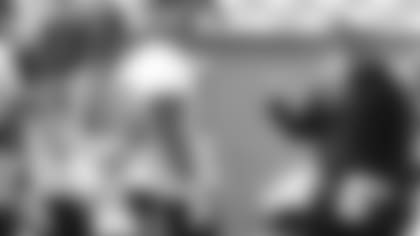 Hi Geoff! Lifelong Bengals fan here and have been reading your articles for a long time. However, due to concerns at OT, this is my first question ever submitted.
A good friend of mine and I attend training camp every year. In 2017 we immediately could tell it was going to be a bad season. Cedric Ogbuehi was getting destroyed by everyone who lined up against him. Marvin pulled him out and had Andre Smith working with him on the side. The energy within the O-line group was non existent. I believe the season was doomed before it started. Last year with the addition of Cordy and O-line coach Frank Pollack the energy and play at camp was great and we were looking forward to a good season. Unfortunately, after a great start injuries seemed to derail the season.
With Jonah going down and Boling retiring I am extremely concerned with our OT depth. Guard/Center should be no issue at all. Boling filled in nicely last year when Cordy went down. I do not see anyone else on the roster that could fill in. I've also went through the FA list and it is slim pickings. In a state of emergency like this at tackle, why would we not make a trade for Trent Williams? You can argue the Bengals have the best weapons in the league, making a move for a solid tackle would speak volumes. I know this is probably a pipe dream considering the Bengals history of trades and fa signings but I can not remember the last time we had a glaring weakness like this on the roster. Thoughts? Mike Jones, Ashville, OH
MIKE: Thanks for finally writing in and I hope you do again. I'm sorry it took Bengaldom's version of a Category 5, but I hear you. As Lap says, they'll find a left guard. But where is the third tackle? Boy, remember the great days of Anthony Collins in '09 seamlessly coming in to play for injured rookie right tackle Andre Smith? Or Boling coolly kicking out to left tackle and being good enough to fend off Terrell Suggs in crunch time? They've been spoiled with tackles much of the last 20 years. Now the Bengals are like most teams and have just two and a half tackles.
Trent Williams isn't an option with a $14.7 million salary cap hit this year. Not when you're trying to extend Green. Plus, I don't think it's a problem needing a big money answer. You've got a bunch invested in the position with Jonah, Glenn and Hart. If they decide they can only use Jerry or Hopkins in a pinch and not for a month or longer at tackle, I would imagine that it is a late move, either via trade or a Cut Down Day waiver claim.
It's too bad it happened this year because fourth-round pick Michael Jordan, a long-shot in the left guard derby, has the size and feet to be the long-term third tackle.
Hey there Hobbs! The lull of the offseason has certainly been full of action in Bengaldom. Thank you as always for keeping us informed, we all very much appreciate your efforts. As I am sure many are writing, I am concerned with the O-Line. Where I was once confident, I am now breathing heavily into a paper bag. Inhale... Exhale...
The fans have always been high on Westerman, but he has seen little action. Well fans, you get what you wished for, and I hope you were right (coaches have a better track record at being right than the fans do). I have confidence we can put together a solid starting five. I worry about depth (as does every other NFL team). If we are going to be a "run first" offense, and everything develops from the run (i.e. play action), my question is this...
Does this philosophy put MORE pressure on our offensive line, or allow us some leeway? Obviously, a lineman getting bull rushed backwards will blow up any play (run, pass or play action). Let's hope they can consistently hold blocks and make holes. Jonah is hurt and Clint has retired (best of wishes for the health of both). All I can say is that today is a New Dey. Next man up needs to put on his cleats and pads, study his playbook, and bring his lunch pail. It is time to get to work! Jeff P.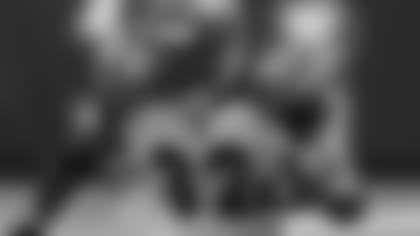 JEFF: While I'm waiting for you to exhale, I thank you for the kind words. If there was ever a year to run the ball this is it. I've said it before and I'll say it again. Running the ball can cure anything but the common cold. On the road against a hostile pass rush? Run the ball. Quarterback struggling? Run the ball. Defense getting torched against one of those video game QBs? Run the ball.
And, especially, a stitched together offensive line? Run the ball. Offensive linemen are more comfortable run blocking. It's much harder to pass block, especially when they know you're passing. Thankfully, Taylor's scheme is based on play-action, which means you run the ball enough so the defense is never quite sure on first and second down and third-and-short. Make sure you put the O-line in favorable positions. Cut down the pass attempts, right, to ease the pressure?
I give you three seasons in the last decade that show how the Bengals run game rescued an offense with issues.
In 2009, right guard Bobbie Williams was the only returning starting O-lineman. And right tackle Andre Smith, the first-round pick, broke his foot three days into his career. (Sound familiar?)
The Bengals responded by pounding running back Cedric Benson 301 times while having the fourth most rushing attempts per game in the league and they stunned the world to sweep the division to win the AFC North. Then two years later when they opened the season with a rookie quarterback and a rookie No. 1 wide receiver, they gave it to Benson 20 more times than they did in '09 and stunned even more people by making the playoffs again.
Fast forward to 2014. Green didn't have a catch in five games because of injury, No. 2 wide receiver Marvin Jones didn't play a snap all year and tight end Tyler Eifert played only nine. So new offensive coordinator Hue Jackson knew he had to switch gears and an offense that had the 18th most carries per game in the NFL the year before finishing fifth in '14 behind rookie running back Jeremy Hill's 1,000-yard season. And they went to the playoffs again when they had no business on paper winning 10 games.
Of course, all three teams had the benefit of a top 13 defense.
So, they've got the blueprint.
Every time I see a new Hobson's Choice on the Bengals website I immediately read it and then eagerly look forward to the next one. You and Lapham have a wealth of Bengal insight that I respect. Better than what anyone offers on the NFL network.
Clint Boling's retirement, Jonah Williams season-ending injury and Alex Redman's four-game suspension has left the offensive line very thin. What will the Bengals do to address this situation? Will they make a trade, wait for another team to make roster cuts or do they have the confidence to fill from the current roster with someone like Christian Westerman, veteran John Jerry or rookie Michael Jordan? Not much has been said of Michael Jordan because it is too early to get a full evaluation of him, but the Bengals must think pretty highly of him to move up in the draft to take him. Is there an UFA on the offensive line that has impressed the coaches at this point? Stephen Liles, Bellbrook, OH
STEPHEN: Thank you very much. Like I've said, to be mentioned in the same sentence with Lap is a high honor and much appreciated. And I agree with Lap here. The guy that ends up playing left guard is going to give them what they need. If they go get help, my sense is they go for a third tackle late in the preseason.
You're right. They love Jordan, but it sounds like they don't want to rush him. At 21 he's the youngest player on the team and it appears Jerry, Westerman and Hopkins have first dibs at left guard. But he'll get snaps and we'll make a prediction that Jordan makes his first start at some point late in the year and will be the Opening Day left guard in 2020.
I believe you're asking about the undrafted linemen and while they think there are interesting guys like the monstrous O'Shea Dugas they can develop, we're probably looking at practice squad guys.