Dalton's a B or C quarterback depending on the supporting cast. I hope the Bengals consider trading down to 5/6/7 getting a 1,2 and 4 and using them to help the D. For the Burrow-ers: How'd the last two #1's Mayfield & Murray do in 19? Mike Jamison, Las Cruces, N.M.
MIKE: Or Jameis Winston in '19, for that matter. I hear you. Remember '84? The Bengals had the top pick, ended up with three first-rounders and got their franchise QB in the second round in Norman Julius Esiason. That's why I think everything is on the table. Maybe if there's not a whole hell of a lot of difference between the top three prospects once you get into it and you can get a QB along with a corner and pass rusher because, remember, they're at the top of the second round, too. So what if you get your QB with one of two or three picks in the top 33 if you there's not that much difference?
But…. If there's a big enough difference and you really like the guy and you think he can turn you around now? Hard to pass him by. But, yeah, you're right. I think all options on table.
Is there any chance that they keep Dalton as a bridge to Burrow? At this point you can not not pick Burrow. Dalton was decent. He had his moments. Just not good enough. Larry Pargeon, Columbus, OH
LARRY: Like I say, I think anything is possible. The upside of keeping Andy as a bridge is that he would be a great mentor. But I think you just answered your own question. If you think Dalton is just decent and Burrow is good enough to take No. 1, then he better be more than decent right away. And use Dalton's $17 million to get three solid veterans. I think there's a sense down here that after the way they played in December, they can get really good really fast with some right moves.
Look, we're very early in this thing. I love Burrow, too. The man has No. 1 intangibles. He's a natural face of the franchise. But let's vet the thing out. Is he only going to be 215 pounds? He looks a little wispy out there. Is his arm that much stronger than Dalton's? And why is Joe Brady's scheme the only offense he's excelled in and can he do those Heisman things in what Taylor is running? But, frankly, I think he's got the two most important qualities, presence in the pocket and off the field, as well as accuracy. Yet, like Zac said. They've got plenty of time to make the call.
5x in 10 years the Bengals imploded then improved. Spin it all you want. ZT will be gone in 2 years. Are you really going to Hob-spin this game? Of course you will. Lets all sit around and waste 4 more years of our life because Zac gives Hobson Q&A sessions during the week so MB feels like he didn't throw money away on ZT. lol wow Mike M., Willoughby, OH
MIKE M: Thank you for sending me two notes. I figured I'd combine them.
You know the other side of the argument you are suggesting. In '08, they started 0-8, then went 4-3-1 followed by going 10-6 in 2009 and winning the division. In '10, they went 2-1, 2-11, finished 4-12 and the next year went 9-7 to make the playoffs. It can go the other way. And quickly. And has. I'm not exactly sure what you're saying, except that Zac won't prove to be the right guy. Too early for that. Keeping the team intact, playing hard and going into next season off their strongest month are all check marks in the right column.
My thought is comparing the '90s to now is like comparing public debate now to 30 years ago. Can't do it. Apples and oranges. The lack of courtesy and civility makes any comparison irrelevant. The times are just different. And I don't think the Bengals are the same organization as they were then. They're different. Apples and oranges. There have been a lot of talented rosters here. Enough that they went to the playoffs seven times in 11 seasons in recent years. And the only two times in the past 20 years they drafted a quarterback in rounds one or two, they chose Pro Bowl guys who took them to the postseason. No question. Four straight losing seasons is lousy. But the issues are much more different than 30 years ago.
As for my Q and As with Zac, I ask him questions and he gives me answers. I try to ask questions fans would like to ask after watching the games. Such as, did the front office have any input when he benched Ryan Finley and went back to Andy Dalton? Or, why was he running so many three-receiver sets when all his receivers were hurt? Or, why he sat down Joe Mixon after his personal foul up in Cleveland? I'm not sure a spin-meister would ask such questions or that Mike Brown or even Zac particularly appreciate some of them. But I guess we can disagree on that. What is a fact, though, is that however Mike feels on a particular day, it has nothing to do with Taylor-Made Takes. I can assure you of that.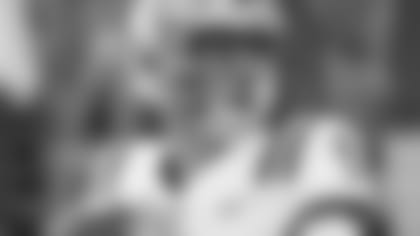 Hi Jeff, thanks for your expert coverage! Will the Bengals part ways with Cordy Glenn? The running game's emergence coincided with his return, despite questions about his desire. And does Germaine Pratt have vocal leadership qualities? Glenn Bochner, Cincinnati, OH
GLENN: Thanks for the kind note. A major development for this team has been the evolution of the offensive line and that was on display last Sunday. Look at the young guys. Rookie left tackle Fred Johnson looked as good as the Bengals thought he would when they claimed him on waivers from Pittsburgh two months ago and left guard Michael Jordan had an impressive rookie season when you consider he won't turn 22 until later this month. Plus, after he got a lot of non-contact work during the season, the coaches remain high on left tackle Jonah Williams and believe last season's No. 1 pick will be ready to be the Opening Day left tackle. And for depth they've got two more rookie tackles in O'Shea Dugas and Isaiah Prince that they think can combine with the veterans to make the offensive line the area that jumps ahead most quickly next year.
All of which means that it may be hard for Cordy to come back at his salary. His play was up-and-down this year, but his pass blocking talent has always been there. Still, it had to catch people's eyes last Sunday with how Fred Johnson and Jordan played near dominant football on the left side next to freshly signed Trey Hopkins at center. That has to affect the decision.
And I'm not sure the run game revival had a lot to do with personnel. The major thing is they simply gave Mixon the ball. In the first eight games he had 12.5 carries. In the last eight games he led the league in carries at 22 per game. Look at the eighth game itself, a 24-10 loss to the Rams. Mixon had 3.9 yards per his 17 carries while Dalton threw it 52 times. Maybe that's a reason they only had the ball 27 minutes. So I think the improved run game was more a product of mentality than personnel. But watching the emergence of Mike Jordan and Fred Johnson was fun.
Pratt is like most rookies. Wouldn't say anything if he had a mouthful. I do think he's got good huddle presence and acts like he's been there before, but he's not a chatterbox like Vontaze Burfict or Adam Jones. The coaches feel that Germaine can develop like safety Shawn Williams and Sam Hubbard as an effective leader on defense, but time will tell. And Zac –like any coach - would like to add some vocal guys. As long as they can play, too.
Through injuries not only from last years draft, but also to our stars. Our first year coach took a mediocre team and lead them to an abysmal season? What have we to look forward to? Shane Gregerson, Thornton, CO
SHANE: I wish the opener was next week. I love watching the 49ers and they were 4-12 last season. They've proven you can get good quickly once you get your systems installed and playing for at least a season while adding some players. Now that Taylor has had a year to get his offense and defense going, I think that's very interesting.
How many teams have one of the best running backs in the league (and maybe the deepest backfield) in Joe Mixon teamed with a Hall-of-Fame wide receiver in A.J. Green? Two 1,000-yard receivers with Green and Tyler Boyd and a 1,500-yard rusher (if you double Mixon's second half) working behind the offensive line we've talked about and that's really interesting. And now there's a buzz about maybe adding a Heisman Trophy quarterback with those guys? Heck, forget the '19 Niners. Look what the '11 Bengals did.
I think even a veteran coach would have struggled with the hand that was dealt Taylor. Didn't have his best player. Started four left tackles and never got his best one in Jonah Williams on the field. The defense had its fourth coordinator in three years. In his sixth season, Marvin Lewis went 4-11-1 when his best player, Carson Palmer, missed 12 games. And he was 0-4 with him. Look at Anthony Lynn of the Chargers. He had to deal without two of his best players. Running back Melvin Gordon held out for the first 64 days and safety Derwin James (injury) didn't play until they were out of it. They went from 12-4 to 5-11. From very good to abysmal. As much as you want to say injuries shouldn't matter, they do.
Why not draft Burrows and let him get a year with Andy as they did with Kitna and Palmer? Happy 2020. Lynn S. Marshall, Cincinnati, OH
LYNN: Thank you. Same to you. It's a good thought. The major reason Marvin went to Jon Kitna when Carson Palmer was a rookie is that he felt in the first year of his program he had to show the players they could win so they could believe in themselves. I'm not sure the Bengals are quite in that same position. Plus, they could use Dalton's $17 million salary elsewhere. But, maybe Zac feels like Marvin and he thinks they need to believe rather than help a rookie. Or, maybe he thinks Joe Burrow is an upgrade. Let's see.