Hello Geoff from the Sunshine State, I really enjoy your insights on our team. I keep meaning to write in, and post a lot to talk to fans in the Jungle. As this season has unfolded, I think the biggest question outside our o-line has been how much change could this team make with Marvin it's head coach. From trading back with Buffalo to get Glenn, to yesterdays cut of Iloka to install Bates, I see some huge changes in philosophy. Whether that will be enough to get us to the promised land is to be seen, however I can see us back to the playoffs.
Everywhere you turn there are new starters, and recent picks. This is a huge shift from holding onto veteran dependence. The best players are playing. My question is, do you feel that this is Marvin's push for these changes more, or do you feel that he is taking this advise which would also be a change, from his new staff of coaches? John Smith, Kissimmee, FL
JOHN: Thanks for checking in and for taking the time to appear before all of Bengaldom. After that walk back in the woods during the last two weeks of last season when Bengals president Mike Brown and head coach Marvin Lewis decided to keep it going, Lewis showed his hand pretty quickly when he moved on from offensive line coach Paul Alexander while keeping Bill Lazor as coordinator. I wouldn't call it a change in philosophy. It's more of adjusting to fix a 7-9 team.
And he's done it before. The offense was broken and it had to be repaired. He oversaw the same types of changes in '09 and '11. You think they're young now, how about '11 when they had three Opening Day rookie starters on offense? And Lewis has had some unfriendly veteran camps. It's the ten-year anniversary of perhaps the bloodiest Cutdown Day in Bengals' history when three former Pro Bowlers (Willie Anderson, Rudi Johnson, Deltha O'Neal) were let go, by the way, after a 7-9 season. So while there's no question Lewis errs on the side of veterans, there are times he most decidedly hasn't.
Plus, it sounds to me like Lewis was reacting when wide receiver Brandon LaFell forced Lewis' hand rather than implementing a philosophy. Some felt that LaFell did not react well when he sensed that he was becoming a backup and the head coach couldn't let that fester in the locker room.
As for cutting Iloka, the wheels had been churning for months with the courting of veteran free-agent safeties and the early drafting of second-round safety Jessie Bates. But I do think Marv does an excellent job of immersing himself in different parts of the organization and coming away with a big-picture view. He works closely with a personnel department that in the last three drafts has deftly brought him a lot of speed and potential at spots they drastically needed. (Remember how slow they were wheezing into 2017? Now look at how fast they are.) So he can see that youth argument, especially when they're 13-19-1 since The Fumble.
And, yeah, you're right. Lewis listens. They invested a lot of money in his revamped coaching staff that is loaded with NFL experience from elsewhere. Marv has an open mind and hears guys he respects and he proved it with the Mike Zimmer hire. I put new defensive coordinator Teryl Austin in the same category. A future head coach with conference championship rings from all three of his secondary jobs in Seattle, Arizona and Baltimore.
Good Evening Mr. Hobson. I only have a quick question. Davontae Harris was injured during the Cowboys game, but I haven't heard any more about the injury. How severe was the injury? Thanks , All the way from Covington, Georgia. Christopher Higdon, Covington, GA
CHRISTOPHER: Thanks for sending this missive up I-75. From what I can gather Harris suffered a knee sprain and he should be back in a few weeks. I guess the next question is if they can afford to keep him on the active roster if returns after the opener. I think they will.
Ok, I realize that our right side of our Offensive line has created the most engagement with the media and our fans, (and not to be underestimated with the concern), but do we all micromanage preseason a little too much? Limited minutes in a game where substitutions are happening faster than a John Ross 40 time, can we really access the issues at it's fullest? I can't believe that every NFL team doesn't have similar (if not worse) problems on the line. Or am I wrong and every team is ready to go without the glaring holes we most definitely have? Oh, and by the way...….I want to say for the record back when they first announced the new helmet rule that I mentioned that it would be a major issue for George Iloka. I'm wondering if that had anything to do (besides the obvious $ issues) with his dismissal. Harold Mintz, Las Vegas, NV
HAROLD: You're right. No NFL team is perfect and we've been spoiled in Cincinnati with Levi Jones and Andrew Whitworth on the left and Willie Anderson and Andre Smith on the right. Fact is, tackles don't grow on trees and if you look around the league there's always a dearth but the Bengals didn't know it until 2016. But, they've also got to face facts over there. The preseason isn't a final analysis, but it is a barometer and right now it looks like they've got a couple of serviceable backups playing right tackle who have yet to take the next step into being consistent starters. But there are teams that have that problem and still win. The Pats lined up in the Super Bowl with Cameron Fleming at right tackle, graded by some in the bottom half of all the league's tackles. Like you say, no one's perfect.
Never heard that the helmet rule is a factor why Iloka was cut. It sounds to me like they were looking for more interceptions and athleticism out there. Iloka had two unnecessary roughness calls in the last two seasons so I'm not sure he's the kind of guy they have in mind.
Did we waste a draft pick on Mark Walton? Have not seen nothing good out of him. I like Brian Hill myself! Scotty Lambert, Orlando, FL
SCOTTY: Hill looked great, didn't he? But I think that's a little harsh after two games. Yes, Walton has struggled to get his footing but they believe he'll give them a real boost in the kicking game that no other back on the roster can give them, so he figures to be playing a lot of snaps there. I think that ends up being a pretty good pick come November. But you've hit on an interesting roster spot. If they keep three QBs, they would most assuredly keep just three backs. Tra Carson has looked better than anybody but Giovani Bernard, yet Walton's special teams play would most likely give him an edge.
Hi Geoff, I have written in before and as always thanks for doing what you do. So with the money saved from the release of Iloka, do they go ahead and get extensions done for both Dunlap and Atkins before the season or do they wait until after? Switching to offense, Do you see Auden Tate making the roster and if so will he see playing time? I am a big Seminoles fan and with that a huge Tate fan, I really believe he will be the steal of the draft if he is given the opportunity to prove himself. Joe Pollack
JOE: Thank you for taking the time to write. Next time please give us your hometown. I don't think the money saved by releasing Iloka and, for that matter, LaFell, is enough to have any kind of an impact. I doubt the numbers they're talking about with both Atkins and Dunlap were revised or impacted because of those moves.
Tate's an interesting call. He could be exactly what you say. Let's see about the health of Cody Core and what Tate does in the last two pre-season games. But at the moment, if they keep six receivers and everyone is healthy, I'm not sure Tate can make it ahead of them because of their special teams contributions. Now, that may change with health or what players do at other positions or if they move the number from six to seven. Or maybe he just goes absolutely nuts against the Colts and flat out wins a spot. Hey, if Jake Elliott's 60-yarder goes through on the last snap of the preseason, he makes it. So let's watch it play out.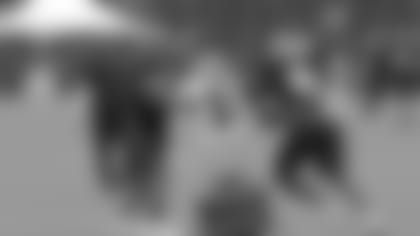 Mr. Hobson As always this time of year as a 32 year long Bengals fan, I am very excited and highly cautiously optimistic. I'm liking what I see so far with the youth movement. Along those lines, what is the update on our highly touted LB draft pick, Malik Jefferson. I haven't heard much since early camp, and really nothing these first 2 pre-season games. Thanks Mike D'Amico, Burlington, VT
MIKE: Greetings to the summer beauty of the Mad River region. Jefferson looks to be on a developmental path as he adjusts to the pro game. He's got a bunch of vets in front of him and just isn't going to play a lot of defensive snaps this year. In his rookie year it looks like they're banking on using his special brand of athleticism as a four-phase player in the kicking game and hoping those qualities surface more and more from scrimmage the more he plays.
How's it going Geoff, greetings from Natick, MA by way of Dayton, Ohio. My only question is, now that the Bengals have created cap room, does it give us a better chance of resigning Dunlap and Atkins. If I remember correctly with the release of LaFell and Iloka that gives us an additional $6-$7M in cap room. Not sure where we were before hand, but it seems like the front office can get this done. Those two are vital to the future of this franchise. Oh and I love your work and you have answered my questions in the past. Thank you for everything you do. WhoDey Curtis Baldwin, Natick, MA
CURTIS: As a former Framingham South Flyer, I thank you for the kind words from our Thanksgiving Day rival. (The biggest games on the sked were North and Natick.)
By the time they get done with acceleration against the salary cap for jettisoning LaFell and Iloka and then replacing them, they probably created about half of the room you're talking about. But it doesn't matter. Those guys didn't get cut to make room for Atkins and Dunlap extensions. That number crunching already happened.
I know they didn't save a ton of money with the releases of LaFell and Iloka, but do they now have the money to sign Atkins, Dunlap, and Dennard? If not I know Geno is priority #1, but shouldn't Dennard be #2 considering the depth at DE and the lack of depth at CB? Timmy South, Georgetown, OH
TIMMY: You're right, they didn't save a ton of money so nothing has really changed. You make an interesting point. With guys like Carl Lawson, Jordan Willis and Sam Hubbard emerging, does it make sense to move on from Carlos Dunlap and sign Geno and Dennard? Interesting. You could make an argument both ways. Here's mine: Hubbard, Willis and Lawson have a combined 9.5 NFL sacks. Dunlap has 64.5. I go with the 64.5. You know what you've got. If you don't know what you've got for sure, what have you got?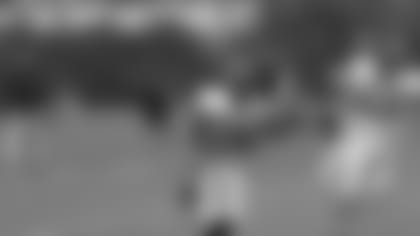 How is Billy Price doing? I have heard mixed things. I know how important a Center is to a running game, and feel like Russell Bodine was a liability in opening holes. I know the Bengals were interested in Frank Ragnow as well as Price before the Lions swooped in.... My hope is Price can help improve the running game for our talented RB's. David Meredith, Sumner, WA
DAVID: Price is doing OK. The more he plays, the better he gets. He's not as huge as Frank Ragnow and he's still getting used to working against guys on top of him. But he can get out in space and get downfield to the second level effectively, a real plus for the backs. He strikes me as the kind of player who'll be better in November than now and be better next training camp than he is in November. He's smart and a worker.
How much progress has been made on the extensions of Atkins and Dunlap. Do you think there extensions will be done before the season starts? Luke Bauman, Corvallis, MT
LUKE: They're talking and I can only imagine the hugeness of the numbers they're discussing. They extended Geno around Labor Day the last time and that's the date I'm circling now for both. As the Bengals see it, the extensions have to get done before the opener because they don't walk to talk once the season starts.
Just wanted to let you know, I really enjoy reading the choice. A lot of the questions you answer are questions I have myself. I know for years, fans of the Bengals have questioned Marvin's willingness to play the younger players. Does Marvin think that this current Bengals team is strong enough to overcome the rookie mistakes that are sure to come? When do the Bengals cut ties with Ced, and how much would this move save them? Nicholas Sylvester, Englewood, OH
NICHOLAS: Thank you for reading. You guys make it work. After two years of watching guys on both sides of the ball that know what they're doing but have no penchant for making any plays whatsoever, it seems like Marv is ready to see what life if is like on the other side.
They can't cut ties with Cedric Ogbuehi this year. How? Not only has no right tackle stepped up, they need backups, too. They need tackles, they can't cut them. Say what you want about Ced. Yeah, he hasn't made the most of his second chance under new line coach Frank Pollack. But he's one of the most athletic tackles in the league, he's a first-rounder and he's got 25 NFL starts. Try and find that out there in August. They wouldn't save enough to make a difference, anyway, in the last year of his deal.