To submit a question for the next Hobson's Choice, click here. To learn more about "This Day in Bengals History" by Geoff Hobson, go to Bengals.com/Book or visit the Bengals Pro Shop.
Hi, I haven't seen a Hobson's Choice in a while and really miss it. We've been devastated by injuries this year and had we not had them may have made the playoffs. With that said, looking back at the wins we had before all the injuries we didn't dominate anyone and barely won a few. So I have a few questions for you and the organization. 1. Do you really think Dalton is a franchise QB? I'm not asking if he is a starter, but can he carry a team to playoff wins. 2. What will it take to see a head coaching change? 3. It is an option year for Dalton, any chance we trade him and try to find a franchise QB? All these questions have one thing in common, are we satisfied being a middle of the pack team that occasionally makes the playoffs? If not what's the plan? Looking forward to your next column. Lou Petrofes, Jupiter, FL
LOU: Thanks for checking in again. Yeah, I think a guy that has won as much as Andy Dalton can take you all the way. But, you have to help him, and that's true for about 92.8 percent of these guys. Yes, like everyone on this club, his play has declined over the last month and when you're playing guys like Patrick Mahomes and Drew Brees, it makes you wonder if it is time to make a move.
But I look at what a guy like rookie Baker Mayfield did against them and when Andy is in a groove and his weapons, that's what he does. Look, there's no question this team needs to be fixed, but I think quarterback is at the low end of that. They've got much bigger problems. At least they've got a guy that is the winningest quarterback in team history at the game's most valuable position and at a price you can afford to build around him. If they trade him, what do you get and where are you starting from? If you trade up in the draft to get what you think is a Mahomes or Deshaun Watson and you're wrong, see you in 2025.
I'm not sure what is going to happen, I would imagine if the status quo continues with sparse wins matching sparse crowds, that's going to get a good, hard look at their entire situation. Top to bottom. I would think losing six of seven after starting 4-1 has already tripped that wire. Yeah, injuries have a lot to do with it, but not all. To me, the plan had been stated when they ripped up the offense in the offseason. They did exactly what they had to do with Marvin leading the charge. Put highly drafted players around A.J. Green and Andy Dalton, inject the club with some new ideas with an influx of veteran assistants, and ride a veteran defense. Defense hasn't showed up yet and let's see what the plan is now.
First of all want to thank you for putting in the time to keep all of us informed and putting a positive light on most situations (which is something that we need a lot of nowadays). From the outside looking in and being a young fan who can remember Jon Kitna starting and luckily have no memory of the 90's, so maybe my point of view is a bit narrow but it seems like we as an organization tend to keep making the same decisions (mistakes) and expecting different results (exp. the do your job mantra or just have to coach better), isn't that the definition of insanity?
Not saying that they have lost their minds but isn't time to try something new? I will not say that ADs injury is good because it is horrible, but could this be the wake up call that this team needs. Especially for these young guys who hunger for playing time and now have the chance to prove themselves. Firm believer that this is not over yet, but only if we change something. Do you think that we see whole sale changes this off season regardless of the final 5 games, or is there hope that we can right the ship? Ryan England, Dubuque, IA
RYAN: Thank you for the kind words. I thought I was interviewing Carlos Dunlap there for a second. Actually, the first time I heard that "insanity," quote was from Bruce Coslet when he served as Bengals head coach.
It's interesting to talk to someone who doesn't remember the '90s because I think that taints a lot of conversations and tends to degrade what they've accomplished since '09. That said, they obviously are at a point where they have to put the whole thing under the microscope. Scheme. Personnel. Coaching. For instance, is the talent on defense as low as the rankings? Or is it how they approach defending these new wave offenses because foes have carved the middle of the field for two seasons? But then, they've been decimated at linebacker the last two seasons by injury. No clear answer that I can see.
Look, I want to see how they respond to Jeff Driskel in the last five games and not because he's an heir apparent, but I'd like to see what there is to build on. Even with a strong finish, I'm not sure that's enough to stave off a huge self-scout because to me the big number is they're 7-9 against the division since 2016 going into the last two North games.
I know it's in vogue to rip Mike Brown for not canning Marvin Lewis after the '17 season, but I'm not there. Mike is 83 years old and like his team's fan base, he doesn't want to wait around. And it's not like they were inert in the offseason on offense. They ripped up their playbook, hired their first offensive line coach in 23 years and re-shuffled their offensive line via a trade, free agency and their first first-round center in 35 years. Not exactly doing the same thing. I think Mike felt his best shot at winning it all was draping those massive changes around Lewis' infrastructure that has put them in the playoffs more often than not in the last decade. And if they don't get back into the postseason I'm pretty sure they take a long look at why.
I think what gets lost here is how hard it is to get to the playoffs. Certainly the Eagles, Bills and Jags would attest to that after being there last year. So give Marvin his due. He not only turned the franchise around, but he's been to the playoffs seven times and won four division titles with three different teams. That's a hell of an accomplishment.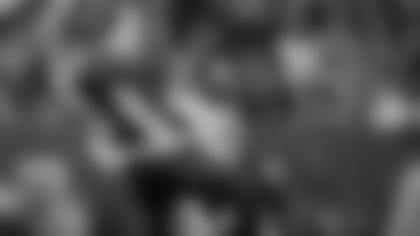 Should the Bengals seek another young receiver o line help or back 7 depth? Unless he goes 8-8 9-7 will Marvin survive? I love him and remember how bad they were before him but perhaps it's time to move beyond Dalton Lewis they seem to have plateaued and are now going down hill. If they go 5-11 I think no one is a building block start over. James Quinn, Columbus, OH
JAMES: Heck of a question on the draft. To me there's only one question heading into the draft. The first-round pick has to be a tackle. But offense or defense? The top priority for the franchise, in my opinion, is a total review to see if they've matched their personnel with schemes on both sides of the ball. Beyond that D-line, segments of the O-line and linebacker have to be the off-season priorities when it comes to players.
To give up five yards per rush in the first 10 games, can't do it. A.J. Green and Tyler Boyd look pretty good to me. If Green had been healthy and hit his season average, they'd be the only set of Bengals receivers to have 1,000-yard seasons besides Chad Johnson and T.J. Houshmandzadeh. I think John Ross grows into a productive third receiver. He does have a touchdown in three of the last four games and that shows you something. So one of the tasks, I imagine, is to extend Boyd, which they can do after this season.
If you're going to pull the trigger on Dalton, what's the plan? No one knows yet if Driskel is good enough to be a "bridge," quarterback (we'll know by New Year's), but if he is, a bridge to what? I think its fine to think about upgrading, but how much of the roster are you going to mortgage to do it? And that includes having a high pick, taking a QB and ignoring other problems. Go back and look at Dalton's numbers and his wins, and I just don't think you throw away a guy like that.
My question is, does Dalton's future here rest with Marvin's future? If there's a change at the end of the season, the new guard's opinion obviously carries the day but there is high regard of Dalton throughout the organization. My opinion is if there's a change, they're all for Dalton, too.
Hey Hobs, writing to you for the second time from Long Island. I'm on my own island here being one of the rare NY Bengals fans. Been that way since the 70's. I still only wear original Bengal merchandise. No stripes for me. Please help me: Do you honestly think Mr. Brown will seriously consider Hue for the head coaching position if Marvin is excused?
Please tell me NO. Notice I said excused because he still has another year and there's no way Brown pays him without him working. There are already MANY empty seats and this scenario would set us back years! Mr Brown is stubborn, but he is a businessman and there is a bottom line. Lastly on the coaching front. If Marvin is excused, would candidates be only in-house, former Bengals (Bieniemy), or would he spend big money on a college coach such as Urban Meyer who's an Ohio man? Last year I was hoping Frank Reich who's doing well in Indy. My outside the box is Eric Mangini. Would be rested and cheap. Have a Merry Christmas and Happy New Year! Gary Iannico, Hewlett, NY
GARY: Old school town. Old school fan. Happy Holidays to you and yours. Well, you're talking to an old school scribe. I'd be surprised if Mike didn't consider Hue for any job in the organization. They've got a great relationship and Hue has produced at a high level at every job he's coached here. Before Marvin brought him back last month, Hue had been here seven years in four different positions and they'd been the playoffs five times. He not only got great things out of The Ocho and TJ, he coached Dalton to his best season and remember when everyone was moaning about not having Tyler Eifert and Marvin Jones at all and AJ Green for five games in 2014? That offense won 10 games with Hue calling the shots and went to the playoffs. I think Mike would be negligent not to consider him for anything. Would they hire him? Don't know.
But, I hear you. There are other issues, like empty seats. But the spending comment seems as dated as it is baseless. Didn't spend on what? Coaches? The Bengals staff is a very senior staff, and according to NFL data, the coaching staff is paid more than the league average at several positions. On players? The Bengals have the eighth highest payroll in the NFL right now. I would also submit to you that Mike is more of a football guy than a businessman. After second straight losing season and a 7-9 year that consisted of two December blowouts, would a businessman have kept the same head coach and brought in some expensive veteran assistants to try and turn it around? That sounds like a football guy looking for a football solution. We're talking about good, respected coaches here.
Good morning Geoff, Really disappointed in how the season has gone. Looked like such a promising year...especially after the 4-1 start. But I've never seen so many injuries happen to one team. I've been a Marvin Lewis supporter all along and was happy to see him return this year. Obviously he is not responsible for how the season has gone, because of the injuries, but even I'm thinking it may be time for a change. I think Hue Jackson would be a good fit as a new head coach but probably even a better choice for offensive coordinator.
I think the Bengals should look at a couple successful college head coaches and the first two that come to mind are Urban Meyer and Dabo Swinney. Urban Meyer is the obvious choice being an Ohio native, graduating from U.C. and being extremely talented. But of course it may be health issues that is making him leave The Ohio State University. Then again maybe he'd be excited about a chance to be a head coach in the NFL? Dabo Swinney is also very talented and may be looking for a new challenge? And although it would take a lot of money to bring either one here, I think the Bengals should go after them hard. Just think what our fan base would think and the extra tickets they could sell.
We look to have the players to win it all which should help bring one of them here. Plus we will have some pretty high draft picks this year. I'm a big Andy Dalton fan, and believe he can lead us to the promised land, but if the new coach would want to draft a quarterback number 1 (instead of an offensive tackle) and take Dwinjayne Haskins I could see that. And Andy could bring a significant trade. So what do you think? Robert Greenwood, Oak Ridge, TN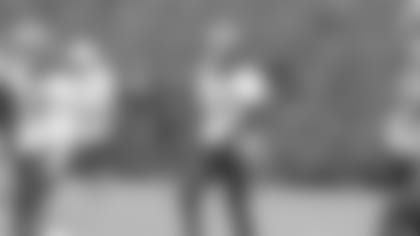 ROBERT: It's been a tough season for Marvin with the injuries and I credit him for grinding as if he were 7-5 with Dalton and Green in his lineup. That focus is how he turned the place around. There's no question the 4-1 start makes it all even more mystifying and disappointing. Obviously injuries are a big thing, particularly at linebacker but the more disturbing element is how opponents have literally run past them up the power rankings. Ever since the bye it seems like the opponent is in a much faster gear. Failure to adjust to the adjustments? Scheme? Injuries? Personnel?
Everything, I think, is on the table at the end of the year. A guy just sent me a list of profootballfocus.com grades on Bengals' players and how low they are and that's great. But if you look at the games against Baltimore and Denver, is the talent level all that different? I mean, even a great offense like Kansas City. You don't think there's any comparable talent among A.J. Green, Joe Mixon, Giovani Bernard, Tyler Boyd, John Ross when they lined up in Kansas City? The grades say they need a stopper at cornerback. But didn't PFF say last year William Jackson was that guy with grades through the roof? If they think he's no longer that guy, what changed?
So I think it's all on the table. Historically whenever the club goes outside for a new head coach it's a former NFL head coach (Forrest Gregg), a NFL position coach and/or coordinator (Sam Wyche and Lewis) or one of their current position coaches and/or coordinators (Tiger Johnson, Homer Rice, Dave Shula Bruce Coslet, Dick LeBeau) and they've never gone for a college head coach. Wyche came from Indiana, but he was only in Bloomington for a year and was hired because Paul Brown knew him so well as a player and for his work with Bill Walsh's quarterbacks (Joseph Clifford Montana, Jr.) in San Francisco.
And, all but LeBeau and Lewis have been offensive guys.
When they make their next move (and no one knows when that will be), would they go college now because there are so many elements of it in the pro game? They went out of their box to hire Marvin, a defensive guy that never worked or played for the Bengals in a truly great hire. But the best moves of the last two seasons (Sean McVay and Anthony Lynn in L.A., Matt Nagy in Chicago, Frank Reich in Indy) have come from the NFL ranks.
You see where I am on Dalton. Get help for him don't replace him unless you know for sure.
My question is very simple. What is it going to take for this organization to change? To stop being cheap to make moves to give us a contender? We sat on our hands during the trade deadline knowing all too well the talent on the field was diminished by injury. We have a very next year will be different attitude why we waste the years of the stars we have. We either have to go all in next year make splashes in free agency or trade away our stars and commit to a full rebuild thoughts? Timothy Jackson, Cincinnati, OH
TIMOTHY: Cheap? They started the season extending the contracts of Pro Bowlers Geno Atkins and Carlos Dunlap by committing more than $100 million and according to spotrac.com they are ninth in NFL total salary cap for all allocations at more than $180 million. Plus in the offseason they took the most expensive route in hiring assistant coaches and went with NFL veterans at defensive coordinator, at wide receiver and quarterbacks and on the offensive line. All with at least double-digit seasons in the NFL. There's a hefty price tag for that experience. And that's why Mike and Marvin opted for the experience. They're not looking to waste the prime years of their stars in a re-building.
What do they have to do to become contenders? On the roster, build around Green, Dalton, Mixon, fix the linebackers, draft a big, run-stopping tackle with the first pick. That's the quickest way. Imagine getting to the fourth round and not having a pick because of a deadline trade for a vet that may or may not be done?
Why doesn't Mike fire the coaching staff and scouts and start over?
Print this question and Mike's answer in your next column. William Walker, Dayton, OH
WILLIAM: Mike won't talk on the subject until after the season.
Would you ever consider taking over as head coach of the Bengals? Doug Collins
DOUG: Absolutely. A little short on experience, though. A back-up Framingham South High frosh center and a week embedded as a running back under backs coach Tom Coughlin for The Daily Orange as a Syracuse junior probably is a little too light of a resume for the job.
Long time fan and season ticket holder. Love the Bengals and appreciate your updates and keeping us fans informed on our team. In my opinion our needs coming into next years draft will be the Offensive Line, Linebacker and Tight End along with possibly a cornerback and wide receiver. Have you had a chance to look into next years draft to see what good Offensive Lineman, Linebackers and Tight Ends may be available? Thanks Jeff Carrington, Greenup, KY
JEFF: Thanks for the kind words and keeping up with the site. Haven't had chance to check out the draft yet. Too busy trying to figure out the four new guys they've signed in the last week because of injury. That's not counting Andre Smith. I know him. When he walked through the tunnel wearing No. 71 last week for practice I thought I'd had a mini stroke that flashed me to 2011 or something.
But I'm right there with you. I just don't know if the first pick should be a left tackle or a nose tackle. I'd re-sign slot cornerback Darqueze Dennard and with Green, Boyd and Ross, not worry about a receiver until later on. Like the third day. That opens up the first four rounds for you to get line help at tight end and linebacker. But, first, can we find out once and for all if one of last year's third-rounders, Texas linebacker and Big 12 Defensive Player of the Year Malik Jefferson, can play or not?
Hi Geoff, always look forward to reading Hobson's Choice.
the struggles on defense and the mounting injuries, I feel like the lack of creativity in the offensive play calling has been swept under the rug. They haven't found ways to get John Ross the ball in space, and Joe Mixon has been severely under utilized. In my opinion, our offense would benefit by splitting Mixon out wide a lot more, like we did a bit in the preseason, and by not taking him out at crucial times of the game. From what you can tell, does it seem like Bill Lazor is on the hot seat? And would the Bengals consider moving Hue Jackson back to OC? Marco D
MARCO: As always, thanks for reading. At this point you figure everyone is on the hot seat. Look, Lazor had a tough hand to deal with on Sunday. No Green. No Dalton. No Cordy Glenn at left tackle or Tyler Eifert at tight end. Imagine the Chargers team they play on the road Sunday without Keenan Allen, Philip Rivers, Antonio Gates and Russell Okung? What would that score be?
Hard to criticize Lazor with so many moving parts. But even Lazor knew he was going to get second guessed for not running Mixon enough last Sunday. With a new QB in there, they want to be careful. But I imagine they know they have to get the ball to their best athletes after a game Mixon had just 14 touches, Giovani Bernard 11 and Ross three. And, like I say, Hue has enough skins on the wall here that I think they'd consider him for any job. But I also know they like how Lazor is hanging through the injuries that have cost him his quarterback, his top receiver and all his tight ends. I mean, I think the guy did a great job building a new playbook, getting a rapport with new offensive line coach Frank Pollack and giving Dalton a new-found confidence and they saw that.