To submit a question for the next Hobson's Choice, click here. To learn more about "This Day in Bengals History" by Geoff Hobson, go to Bengals.com/Book or visit the Bengals Pro Shop.
How's my prediction? At the beginning of the season, I had them at 6 and 10. Looks like at the bye they should be 5 and 3. ( I had them at 3 and 5.) But, I only see three more wins after the bye. At Baltimore, Cleveland at Home and the final game at Pittsburgh, because it will not matter. That puts them at 8 and 8 for the season, better then I expected. Kerry Didday, Sun City Center, FL
KERRY: I had them 10-6 and I think they can get there. It's not exactly a killer PBS schedule. There are home games against four teams with a combined record of 9-16-1 (Bucs, Browns, Broncos and Raiders), so if they split the remaining road games (Baltimore, L.A. Chargers, Cleveland and Pittsburgh) while winning the games they should win at home, that's 10.
Well, it seems that I may have fallen out of favor as I have written in several times over the end of last season and now this season and I haven't gotten answers to my questions, perhaps it's because I'm too critical but, I have to call it as I see it. So with that, when will the Bengals address the obvious......Austin has the same players as Guenther had and he is getting less results, there doesn't seem to be a consistent pass rush with Atkins, Dunlap and a host of others with a blitzing scheme but, we had a better rush with Guenther and not blitzing with pretty much the same players, is this a case of trying to fit players into a scheme rather than working with what you have?
I'm guessing the Bengals would love to have Ryan Hewitt back about now, what are their options behind Uzomah and Lengel? And finally, I've seen every game this year and been to every home game, including pre-season games and I've yet to see Walton log a positive yard, maybe I missed it but the point is, this kid seems like a deer in the head lights, I know it's hindsight but, I sure would like to have Brian Hill back as well. I understand that injuries happen but, it seems that the Bengals will let a known quantity go for an unproven and every time they do it, it seems to come back to haunt them.
Lastly, are they going to sit Ross until he's healed or continue to let him go out there at 80% and re-injure his groin which is a slow heal anyhow? We have other receivers and I think it's time to put them on the field and see if they're truly NFL quality receivers because none of them, Malone, Core, Erickson and even Tate are doing us any good sitting on the bench, if we don't have 3 tight ends, why not 5 wide outs? I'm looking at tight end, tackle and line backer in the up coming draft. Your thoughts? Thanks for all the insight and work that you put in. John Wilson, Loveland, OH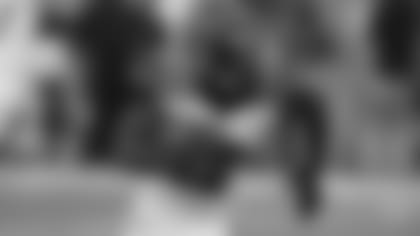 JOHN: Sorry I missed you. Thanks for hanging in, both reading and writing in. Here we go.
No question the biggest disappointment of this season is the defense. To have that much talent on that side of the ball with three current or ex-Pro Bowl players (Geno Atkins, Carlos Dunlap and Vontaze Burfict), ten players taken in the top 75 picks and 12 in the first three rounds and to be on pace to allow the most yards in team history is a stunning development. No one thought they'd be heading into the half-way point of the season still trying to adjust to new defensive coordinator Teryl Austin's playbook. Who knows? Maybe you're right. Maybe less is more when it comes to learning a new scheme.
Somehow, I don't think they're missing Ryan Hewitt. Not when you're throwing it 63 percent of the time. And, look, I'm a Hewitt guy, but you can't rip them for three tight ends getting hurt. Hewitt just didn't seem to fit offensive coordinator Bill Lazor's playbook. The guy is more fullback than tight end and sign me up, but that's not the direction they went. Heck, they never played him.
They promoted undrafted rookie Jordan Franks from the practice squad after working out two other tight ends Tuesday, so that would suggest they want to have at least two healthy tight ends that know the offense and I can't say I blame them. Matt Lengel just got here two weeks ago. It is C.J. Uzomah and a cast of thousands.
I'm not going to get on them for keeping rookie running back Mark Walton over second-year man Brian Hill, either. We're not having this discussion if Giovani Bernard and Tra Carson don't get hurt and Walton gets to sit on the bench and learn. He's the youngest guy on the team (won't turn 22 until March) and came out of college after playing just two-and-a-half seasons. Yeah, it looks like he needs time to develop, but he's got some quick burst and good moves and after watching the Chiefs Sunday night, you better have as many of those guys as you can get. Be careful making up your mind on the kid a little early.
No doubt they thought John Ross was ready to come back. And Ross learned that harsh lesson last season when he seemed to come back too soon about eight times. He said it the last couple of weeks. He wasn't going to push it. More than anyone, he knows a speed guy has to be 100 percent.
On draft weekend I'd go tackle on Thursday, tackle on Friday and do everything else Saturday.
The other surprising thing at this point (besides running back Joe Mixon averaging 17 carries a game and Andy Dalton 37 passes) is the lack of an emerging wide receiver behind A.J. Green and Tyler Boyd. I really thought John Ross did a great job putting the Carolina game behind him. It looked like his career was headed to a basket case instead of a basket catch, but he came back the next week and was terrific in Atlanta before he got hurt. I tell you, if he can ever get healthy, that's a guy that can make a difference.
With the injuries and remaining schedule 9 and 7 is a real possibility. Do you think that get's us in the playoffs. I would also like to get your fantasy trades, if you could trade for a pro-bowl player at any one position on O and one on D what positions would you trade. Thanks for the insights. Keep them coming. Lou Petrofes, Jupiter, FL
Lou: Yeah, I'm still hanging with six losses and I think that's enough to win the division. The Bengals have Tampa, Denver, Oakland and Cleveland at home. The Steelers have the Chargers, Panthers and Patriots, along with the Bengals and Browns, plus games in Jacksonville and New Orleans. Baltimore? In December, like the Bengals, they're at the Chargers. But they're also back-to-back in Kansas City and Atlanta on Dec. 2-9. So this thing is going to be tight.
If I could have two guys in the league I guess I'd go with Chiefs tight end Travis Kelce and Panthers middle linebacker Luke Kuechly. Sure, Patriots tight end Rob Gronkowski is a Hall-of-Famer, but is he healthy for the rest of the run? Besides, Kelce is fresh in the mind. Watching the Chiefs deploy him like the Bengals use a healthy Tyler Eifert last Sunday night reminded you just how much better he made A.J. Green and Tyler Boyd. Can't tell you how many times my mind drifted back to 2015 the other night, thanks to Kelce.
Kuechly, the St. X grad, would hit the spot for the Bengals' battered backers. Nick Vigil has a knee injury and Vontaze Burfict has a hip and who knows when they'll be back and how effective they'll be. Plus, Preston Brown is still tender with an Opening Day ankle. Kelce and Kuechly? Ah, dream on.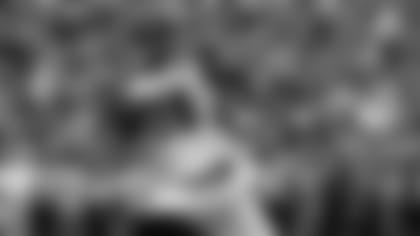 Hobbs, with the struggles of this Defense and more recently the O, why has this team not made Mixon more a focal point of the Offensive both as a runner and pass catcher? He is just so valuable to both sides of the ball by also helping to control the clock throughout the game. Keep up the great work! Will Koshover, Independence, KY
WILL: Thank you for the kind words. I'm surprised they didn't go to running back Joe Mixon more the last two weeks. Particularly Sunday night in a hostile atmosphere with a reduced defense against the hottest offense in the league. I thought they might try to shorten the game. They did get some good runs that were wiped out by penalty early, but it was surprising to me that of their first 14 snaps in a 7-0 game, 10 were passes. To be fair to Lazor, the run game has been rocked with the loss of three tight ends. But the injuries on both offense and defense could very well put Mixon in the spotlight for the second half of the season.
Mr. Hobson....love your column and hope all is well... Your thoughts on what the Bengals need in the 2019 NFL draft....and in what priority....I believe we need right side offensive line help....Eifert back or a player like him....defensive tackle....impact coverage linebackers that can play and contribute immediately....a dependable third receiver....so disappointed in John Ross inability to stay healthy and contribute meaningfully....What happens to Ced and Jake once the season ends? Thanks for time and the Bengals should be very thankful to have you as part of the organization....and I am sure you feel the same....keep up the great work! Craig Sacra, Louisville, KY
CRAIG: Thank you very much for the thoughtful sentiment and for weighing in from The Derby City. I pretty much agree with the list, but that's a lot to grab in one draft. I'd prioritize tackles on both sides of the line and tight end. Since both tackles Cedric Ogbuehi (active for one game) and Jake Fisher (16 snaps) have been used so little, the future is hazy here to say the least. Hard to see them coming back, but let's see what happens.
Let's not pull the plug yet on those 2017 draft picks like the pair of wide receivers, John Ross and Josh Malone, and linebacker Jordan Evans. They're young, they've got NFL traits and they've got bigger fish to fry. Again, let's let the season play out. Maybe Ross or Malone end up with 22 catches for 16.3 yards a grab. If not, OK. But something you know they've got to address is their struggles against the run the last couple of seasons. They've been grappling in two systems, so is it a scheme or personnel question? They've got to look at that, as well as young tackles and trying to find an Eifert successor.
What's going on! Hope all is well. Big fan of your content and have been for years. Through the past two weeks I have noticed the Bengals have done what we all really deep down expected them to do. Go up in the final seconds against the Steelers and blow it. (We've seen that same game too many times). Also get embarrassed on national television just as fans we kind of knew was in the cards. Why do you believe they fold in these big games?
Also do you see there being any help out there before the trade deadline? I think we have a great core BUT we're missing a piece. I don't know what it is but something is missing. Maybe it is Burfict returning to form but we're missing something and it's become evident in these past two weeks. I've been a Bengals fan my whole life and at 25 on Sunday (Going to the game! Wahoo!) I'd just like to see a playoff win! How do we get there and can we with this team after showing how low this teams floor is with that Sunday night loss to the Chiefs? Thanks hope to hear your response! Who Dey baby! Rodney Frederick, Delaware, OH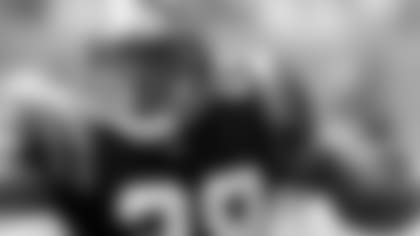 RODNEY: Thank you for reading and for the loyalty. Also, Happy Birthday. On your eighth birthday Corey Dillon ripped off the longest run in Bengals' history, a 96-yarder on the first snap of a 31-27 win in Detroit, so hopefully you channel some of that to Joltin' Joe Mixon.
You've got me on the prime-time thing. No idea. You're pretty much always playing good teams and the Bengals play most of these things on the road. Yeah, they've lost nine straight on Sunday night and eight of them have been on the road. Which is ridiculous. As ridiculous as opening the season on the road eight times in the last nine seasons. Go back to the first week of December last year and only two road teams have won on Sunday night.
No excuses. They've looked bad in a lot of prime-time games and they shouldn't be 0-9. That's just as ridiculous. But it's not an easy deal, either.
They may need a piece, but they're not going to get it in a mid-season trade. They're very high on their last three drafts. To me the priority should be asking themselves what they can do to get the potential out of the young guys they have here.
How to get a play-off win? Get there first. Which means winning those home games you have to win. If they go 4-1 at PBS the rest of the way, I think they make it.
I appreciate all the articles and information keep the fans updated! Keep up the good work! A couple questions for you. What are the chances that Bill Lazor was taking notes from Andy Reid on how to take advantage of the speed in your offense? It is all well and good that John Ross ran the fastest 40 yard dash at a combine, but unless he has the ball in his hands, it doesn't do much good. I think you would want to run 4-5 plays a game designed to get the ball specifically in his hands to take advantage of his speed.
Second question is regarding the WR position. After Green and Boyd, there just seems to be nothing. I know they think highly of Core. I know Erickson is a good returner. I know Ross is fast and the spent a high draft pick for him. But they just aren't contributing to the offense. How do you see them addressing the issue? Is there a trade or signing (a la Dez Bryant) they should consider? Looking forward to hearing your thoughts! Thad Houseman, Bloomington, IL
THAD: Thank you for keeping up with the site. I'm pretty sure Lazor didn't have to see Reid use Hill to know how he wants to use Ross. We've seen Lazor do some of that stuff. Primarily in the preseason. Jet sweeps. Screens. Bombs. But, yeah, it is a bit of a mystery why Ross played almost 30 snaps in KC and didn't get one touch with only one target before he re-aggravated the groin injury. But then, everyone but A.J. Green had trouble getting touches Sunday. Lazor indicated Monday that imbalance can't keep happening.
I hear you on the lack of punch behind Green and Boyd. But I don't think a guy like Bryant is the answer. Not exactly the kind of guy that is going to fit into the locker room easily and he seems to have the kind of personality that wouldn't put you over the top, but seal your fate instead.
Thank you for all your work Geoff, Bengaldom appreciates what you do. Sunday night was tough to watch. All phases of the game were embarrassed at some point. In a league where you should never look too far forward, I am going for it. We play a tough (but winnable) game this Sunday, then get our bye. One would hope we start to get guys back from injury post-bye. What a better time, as another potent offense comes to town (New Orleans). Tackling will be just as great of an issue against the Saints as it was against the Chiefs. I was with you in my pre-season 10-6 prognostication. While many are feeling hopeless after the loss, we are still where we need to be to go 10-6, and get to the post-season.
My question is this... In watching Tyreek Hill run for miles pre-snap, I began to wonder why we are not using Ross in a similar manner. I get schemes and such, but Dre was running around like crazy to keep up, then a step slow post-snap. This gives the QB many reads before the snap, as well as tiring out a DB (or heaven forbid an LB) in trying to cover such speed. With Ross not getting many targets (due to his slow maturation I am assuming), using him in different ways seems key to getting value. Your thoughts?Jeff Poe, Liberty Twp, OH**
JEFF: Thank you and the appreciation is mutual for the most die-hard of fan bases. Here's the thing on Ross that's surprising about the other night beyond not getting at least one run out of 29 plays. It looked like the Chiefs pretty much played man-to-man and he had only one target. That suggests he wasn't healthy enough to separate.