Hey Hobs, As we starve for news before the draft, it's fun to play wouldya. So if we pick Burrow #1, than Hebert is available at #5 and Miami offers 2 of their 1st round picks, would you take it? What if they offered all three firsts. Lou Petrofes, Jupiter, FL
LOU: Ah, a little 1999 flashback, eh? If I could only have the benefit of writing this answer in 2040 and I certainly hope I can.
I'm referring, of course, to the mega trade the Bengals turned down in that draft to stay at No. 3 and bust out with Oregon quarterback Akili Smith. The Saints, with head coach Mike Ditka infatuated by Texas running back Ricky Williams' college career, offered the Bengals at three pretty much what Washington took at No. 5 so they could draft Williams. New Orleans not only traded away their entire draft, but also two first-rounders and gave up a total of eight picks.
Can't see Miami and Carolina doing that, but the lesson is that neither New Orleans nor Washington turned its franchise around with the trade.
Ricky was dealt after three seasons and Ditka fired after one. While Washington did draft Champ Bailey and LaVar Arrington in the first round out of that haul, Bailey played most of his Hall-of Fame career in Denver and Arrington had 22.5 sacks in six seasons with Washington that included three Pro Bowls. Washington also drafted D'Wayne Bates, Nate Stimson, Khari Samuel, Desmond Clark, Billy Miller and Lloyd Harrison. Recognize anyone? They went 38-42 over the next five seasons.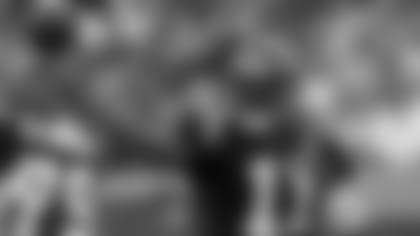 Plus, the Bears picked UCLA quarterback Cade McNown with that 12th pick they got from Washington and he mirrored the Bengals' Smith, going 3-12 in his first two seasons before getting released.
So be careful for what you wish.
Plus, the word is the Dolphins would give the Bengals only two of their first-round picks. And, should the Bengals, a team that has watched its last five first-round picks be, at the very least, hampered by injuries as rookies, draft a franchise quarterback with the kind of hip injury that Alabama's Tua Tagovailoa is coming back from? And, is Herbert seen in the same class as Burrow or Tua? I think all of those things get you a debate. Five is a long way from one when you're talking about a quarterback for the next decade.
So say the Dolphins give you all three first-rounders and that's a QB at five and then No. 18 and No. 26. If you think Herbert can give you what Burrow can, great. But what if you don't?
Last year, the 18th pick was Garrett Bradbury., Ryan Finley's college center. Mississippi State rush end Montez Sweat went 26th. Both had really good rookie years (Bradbury started every game for a 10-win Vikings team and Sweat had seven sacks in Washington), but would that give you what Burrow gives you?
An electric atmosphere, a full stadium, a leader with Boomerish moxie that embraces being a franchise guy and is coming off a year he did exactly that in that other pro league known as the SEC.
Don't start chasing QBs. It can take a decade to catch one. Take him when he's there, right?
I say you have the cigar with Burrow in Vegas and get similar players you'd get from the Dolphins by trading down from 33 and getting two players. Bet they won't be much different than Bradbury and Sweat, guys you'd love to have. Burrow's upside can be decade-transforming.
But, isn't hindsight beautiful? I've got a better shot of predicting two former presidents by the year 2040 than calling what to do with the first pick in the 2020 NFL draft as proven by those '99 tears. (Give me Nikki Haley for the Republicans and Kamala Harris for the Democrats.)
I've seen a few uniform re-design mocks on social media lately, with people thinking that the Bengals could look to update their unis after selecting a new franchise QB. Do you think new unis are in the near future? Cubby Wilson, Cincinnati, OH
CUBBY: Since it takes an act of Congress to get new uniforms approved, designed and manufactured, don't look for new Bengals uniforms this year. After that, I guess anything is on the table. But no matter when it happens, I don't see there being a major overhaul in the look. I think it's more likely that the club refines it. Fans love the helmet and the stripes. Go back to 1981 and Bengals founder Paul Brown talking about moving to the striped helmet and it still all holds up nearly 40 years later. Orange and black are a signature and distinguishing combo. So maybe some tweaks, but no overhaul.
How about, at least, an Honorable Mention. Photos of top 10 passers did not include Greg Cook. He didn't play long enough due to shoulder separation and the photos were of total yards BUT how about a different stat, yards/game or pass?  Lynn S. Marshall, Cincinnati, OH
LYNN: Great call. Cook is the guy that Mike Brown believes would have made the Bengals the team of the 1970s if he hadn't hurt his shoulder during his sensational rookie season in 1969. Despite the career-ending injury, Cook won the American Football League's last passing title and his 9.41 yards per attempt is still the Bengals season record.
(By the way, on the way to Burrow's hometown of Athens, Ohio, you pass by Cook's hometown of Chillicothe on Ohio Route 32.)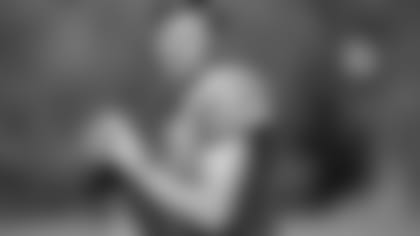 QB Jake Dolegala played very well in preseason 2019. Will he get to play this year? How does having him on the roster affect the draft decision for the Bengals? Is Ryan Finely still ranked higher than Dolegala in the minds of the coaches? Jason Bailey, Spokane, WA
JASON: Finley is still regarded quite highly by the Bengals' coaches while Dolegala is seen as more of a project given his small school background. They like both guys. Finley is ahead of Dolegala but Dolegala has all the tools and neither guy has anything to do with the draft call. As General Eisenhower famously said, "All battle plans are useless, but planning is indispensable".
Will we resign Eifert or look toward maybe Jimmy Graham? The draft seems slim at tight end. Doug Pritchard, Huber Heights, OH
DOUG: You're right about the draft. With Graham turning 34 during the season and the Bengals' base offense centering on three-receiver personnel, I don't see the match. And with Tyler Eifert turning 30 the week of the opener, they've got to talk about that, too. They seem to think they're in a good place at tight end with C.J. Uzomah and Cethan Carter and they believe Drew Sample, last year's second-rounder, needs to play much more than he did as a rookie. So while they love Eifert and would welcome him back, you don't know what the winds of free agency bring. Are there enough snaps out there commensurate with salary?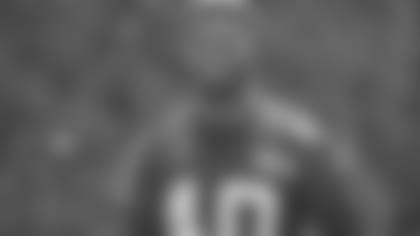 What's the chances Darqueze Dennard and Nick Vigil are retained? What's the chances Gio Bernard is a cap casualty along with Dre Kirkpatrick and Cordy Glenn? We have 18 FAs how many do you expect to be back? My guess is 7-9. #SeizeTheBurrow Josh Mason, Cincinnati, OH
JOSH: When it comes to Cordy, the Bengals aren't in the habit of tossing away tackles in what is a roster conundrum. The club loves Gio and I don't see him going anywhere after they just extended him and when they may well be trying to complement a rookie QB with veteran proven weapons. With Dre coming off a knee injury and the numbers down, I do think cornerback is an area they'll investigate and they could seek options in free agency and the draft. I think that situation is going to take time to develop.
I also think they'll tender several restricted free agents like Cethan Carter, Brandon Wilson, Alex Redmond and Josh Tupou. So you keep your young guys. But it's harder to say on the veterans. The phrase I keep hearing is "must get better on defense."
The uncertainty of free agency, which begins in less than two weeks on March 18, is complicated. There's no CBA in place. But even though no salary cap is set, no tender amounts established and no franchise tags set, I think the Bengals are readying to duel. Too many lights on too late in the night at PBS for me to think otherwise.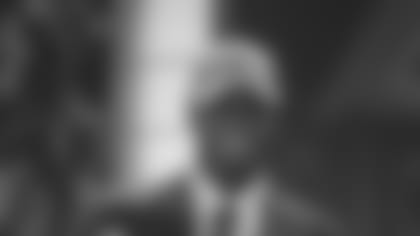 Do you think Green signs a long term contract and retires a Bengal. Also will Bengals ever do a ring of honor for past greats? Thanks Luke Bauman, Corvallis, MT
LUKE: To borrow a phrase from Mike Brown, "In my heart of hearts," I do think they get something long term with A.J. Green. With all indications they're going to franchise him for a year at $18 million, they've got until July 15 to reach a long-term deal with him.
Right now, it looks a long way off as he and the team both try to figure out where he is physically fit. Let's face it. There's not a clear call. He's had toe and ankle surgery and hasn't played a full game in a year and a half and he'll be 32 when the season starts. But if the club goes with a franchise rookie QB in here, then look for them to surround him with quality veterans like Tyler Boyd, Joe Mixon, Gio, and Green has extra value there. I believe A.J. when he says being a one-team guy is important to him. I think it works itself out once everybody sees everybody and this thing settles down. If not by July 15, then before free agency hits in 2021.
I thought the Bengals did a great thing when they honored their all-time team with photos in the stadium and I could see them eventually putting on some kind of display around the field.
It's been a while. It's a forgone conclusion that Burrow will take #1. I honestly assume that best player available or trade down is #2. What scenario would tempt a trade UP into the #1, again? Victor Pate, Dayton, OH
VICTOR: Nice to hear from you again. I think you're asking what it would take for the Bengals to trade back up into the first round and it's a hell of a question. It would be too costly if it took No. 33 and No. 65. Maybe the 33rd and a player? But it would be an interesting move. Trading back into a round is not something they're known to do. They've only done it once in their history, but it's fresh. They did it last year when they bolted out of the fifth round to make Ohio State guard Michael Jordan their third fourth-round pick of the day. But with few draft picks this year (7), think about trading back and getting more picks.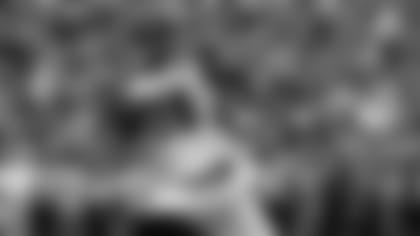 With the glaring needs in multiple positions does it not make more sense to trade out of the #1 spot. There are teams with multiple 1st round picks. (Miami). Seems like a no brainer. QB at 5. Simmons at 18. CB at 33. OL in 2nd from trade Ray Horn, Trinity, FL
RAY: It gets back to how often do you get a shot at a guy like Burrow and what exactly are you going to get at 18. You won't get a guy as good as Clemson linebacker Isaiah Simmons at 18. He won't get out of the top ten. Simmons and Chase Young are the draft's two top defenders. But, the guy you get at 33, or, better yet, trading back to 38 or 40 to get another third, won't be far off the guy at 18.
Twenty years from now do you want to be talking about how you got the 2020 version of Desmond Clark instead of Joe Burrow? (And Clark was a nice player as a 12-year tight end, but you need more impact than 27 TDs in 162 games.)
I think it is the exact opposite of a no brainer. You have to think about it. Maybe you'll trade away a decade for guys that, well, there's not a heck of a lot of difference between them and the guys you'd get in addition to the quarterback you want/need.
Geoff, why do new coach's always disregard players they didn't draft, seemingly the likes of vigil, possibly eiffert, and I've even heard gio! Who do you think we'll resign and who are some guys that would complement them well? (Draft+FA) Brandon Johnson, Dayton, OH
BRANDON: I think that's a rather open-ended statement that's not accurate. There's no question that coaches like their guys. You're right about that, but you can't say always. I always remember what Marvin Lewis once said. "Coaches like good players." When Marv's first draft pick arrived he said he and Carson Palmer were joined at the hip, but he started Dick LeBeau's Jon Kitna because he wanted to give his program quick credibility with an experienced guy that could get wins.
I don't think Eifert, Bernard and linebacker Nick Vigil are great examples, either. They used Vigil as their No. 1 linebacker this season and next to the safeties Jessie Bates (98 percent) and Shawn Williams (94), Vigil (92) played the most snaps of anyone on defense. And while Eifert didn't come near his Pro Bowl production of 2015, he was one of 26 tight ends that averaged at least four targets per game and one of 22 that had at least 400 yards while finishing with the 16th most catches at the position. So they didn't shelve him.
Remember, the reason he probably played all 16 games for the first time in his career is he played just 491 snaps compared to his last full season of 750 in 2015. Still, he had only 12 fewer targets last year than '15.
And Gio's not going anywhere.
So Taylor played these guys, but if they don't re-sign Vigil and Eifert it's because they feel like they can upgrade or, in Eifert's case, you've got a guy that turns 30 around Opening Day at a position where they dropped a second-rounder (Sample) and an extension (Uzomah) last year.
As for who they'll keep, I assume they'll franchise Green, try to extend Mixon and tender those RFAs I talked about. When it comes to the unrestricted free agents, I would imagine they'd try to get something done with starting nose tackle Andrew Billings and special teams captain Clayton Fejedelem. Beyond that, I think they'll go out into the market and that's going to dictate who stays and who goes. My sense is they're looking to acquire more new blood via free agency.