To submit a question for the next Hobson's Choice, click here. To learn more about "This Day in Bengals History" by Geoff Hobson, go to Bengals.com/Book or visit the Bengals Pro Shop.
Hi Geoff long time reader/fan, first time writer. I like to think I've been a Bengals fan since I was born in July of 88', cheering them on in their Super Bowl season. My question of course, revolves around the draft. For all the talk of who we should draft (a qb would be silly) for me it has come down to 3 positions. DT, LB, or OT. Having a sturdy O-line for this team I think would do wonders, even though none of the prospects really wow.
LB the two Devins could both do considerable work upgrading our defense, and possible pro bowlers.
And finally DT, the only way I see drafting one that high is if the Bengals think he's the next Geno, or possibly the run stopping force this defense really needs. For the record I like Andrew Billings and feel we need better LB to clean up the mess and cover the middle. What position group are you most looking for the bengals to upgrade and who are the 3 or 4 players you think the Bengals have in mind with pick #11. Thanks Geoff! Love reading your articles, I rue the day you retire! Brandon from Dayton. Brandon Johnson, Beavercreek, OH
BRANDON: Thanks so much for your kind words. You and A.J. Green are both July '88 babies that made it just in time for The Ickey Shuffle. Hope you'll write in again soon because retirement is far from the radar. I'm old (I covered our oldest position coach in a college game when Boston College fullback Jim Turner smashed the 'Cuse in '86 at Chestnut Hill), but I'm not that old. I've got kids your age.
I'm with you all the way on the draft, although I've been a little bit more specific. I think that pick has to be an offensive or defensive tackle. I'll take an edge rusher, too. I think by the time the quarterbacks and linebacker Devin White are off the board, there is going to be a starting linemen there for either side of the ball. I like Billings too, and an upgrade at linebacker makes those tackles better. But good nose tackles are like corners. Can't pass them up even if there are no Genos in this draft. They need a very large man at nose. The guy I like is Clemson defensive tackle Christian Wilkins, although he's not a nose. But he was hugely productive in 50 or so games and great character. They have to decide if a guy like Michigan linebacker Devin Bush is good enough to transform your defense or if left tackles like Florida's Jawaan Taylor have more value.
Love your column. I'm enthused by the change of coaching staff and excited to see what it brings, and I think we have really solid offensive weapons. One major concern I have for this season though: if we don't get aggressive / lucky in free agency and/or drafting starting linebackers, I don't know how we can ever compete in our division. Our LB core was slow, injured, terrible in coverage, and couldn't tackle anyone with any thump. If we can't stop the run or passes over the middle, we won't get far. What's the sense of urgency you see to address this need with our new staff? David Binder, Middletown, OH
DAVID: Thanks for the nice words. The new coaches have been watching what we saw last year and you summed it up as well as anyone. So anyone viewing that has to attack the position urgently and that's my sense. It's a deep draft of fast, athletic linebackers and I think they'll look for them early and often. I also sense in free agency that while they're not looking to sign a big money guy early, they'd like to upgrade beyond those one-year-stop-gap backer deals for A.J. Hawk, Karlos Dansby and Kevin Minter.
I'm also wondering if they've already got a head start on a young athletic linebacker. Malik Jefferson barely played last season as a rookie despite going in the third round after lighting up the combine. Let's see if he can play.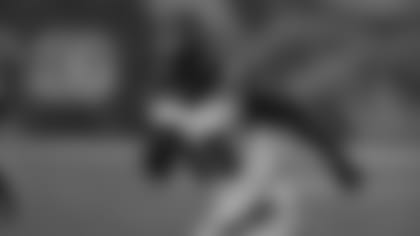 Hi Hobson, I've been reading your articles for a long time! My questions are how do you feel about the new coaching staff we have in place? Also wondering what you think we should be going for in the draft!? I'm hoping we can resign Dennard and I'm not fond to admit but I think we should move on from Dre Kirkpatrck this year. I don't believe he has lived up to the extension that was given to him and I think our secondary could be better without him! What do you think about moving on from Tez as well? I love him as a player but he can't seem to stay on the field whether it be suspensions or health issues. Maybe we grab a decent linebacker in the draft? Hoping to here from you and this my first time asking any questions related to the Hobson's Choice thank you! Thomas Maxwell
THOMAS: Thank you for reading all that time and I hope you ring in again. Like I said in my story today on new linebackers coach Tem Lukabu, I like the mix of backgrounds on the staff even though they're younger than they probably ever have been. You can't beat different kinds of perspectives when re-invigorating a program. Plus, it looks like the Bengals have been behind about two or three years on both sides of the ball when it comes to scheme, so I think it's imperative they bring in coaches that have been raised and taught in this era of the game.
But I'm not sure age is a good place to start looking at this stuff. Look at that staff head coach Sam Wyche brought in 1984 that would prove to be dominant on offense and get them to a Super Bowl:
Wyche was a rookie head coach at 39 who had never been a coordinator. His top offensive assistant was 38-year-old Bruce Coslet, who had coached special teams, tight ends, quarterbacks and wide receivers the previous two seasons and coached the receivers that season. Running backs coach Jim Anderson was an NFL rookie at 36. Offensive line coach Jim McNally, 40, was the dean of the offensive side of the ball in his fifth season with the club. All of them were there when from that season until 1989, when they never finished lower than fifth in the league in offense and led the NFL twice. And I like the fact they hired head coach Zac Taylor to call his game. He comes out of a modern, proven system with the Rams, as does offensive coordinator Brian Callahan from his days in Denver.
Plus, like they do now, they had a first-time time defensive coordinator in Dick LeBeau after he'd been a secondary coach in the league. But LeBeau was 46 when he was promoted and Lou Anarumo is 52, 53 when the season starts. So age is relative, but, like a roster, you need to have a mix of age and youth, and they've got it.
Couldn't disagree more on Dre Kirkpatrick. For every web site that grades him lowly, I can show you one that grades him highly. I saw one the other day that ranked him behind only Stephon Gilmore and Xavien Howard using next gen stats among seven different metrics. So you can make numbers do whatever they want.
Here's my deal on Dre and all the other cornerbacks. I just don't think you can get rid of the top three guys until you get the defense figured out and get it back up and running. I'm with you on keeping Darqueze Dennard in the slot. All these guys are solid first-round picks and I think Dre is exactly what you want opposite a No. 1 corner in Will Jackson. Believe me, he'd be snapped up in the time it takes to say Leon Hall. But, you've got to get them in the right scheme where they're playing press or whatever else suits their strengths. The defense struggled so badly last year, I don't know how you can grade anyone fairly. Here's something else to think about, too. They've got two fifth-round corners from last year with really good measurables that didn't play very much in Davontae Harris and Darius Phillips. You can probably figure one of the reasons Taylor was hired is that he's going to make sure young guys get on the field quicker than they have been.
I like what Taylor said last week at the combine. This secondary has played well in the past. He's right and the coaches have got to find a way to get that production out of them. Hey, if the best player at No. 11 is a corner, you've got be all over that and draft him. They didn't start going to playoffs until they started drafting corners No. 1. But they've got a lot more problems than corner. I've said it and I'll keep saying it. That first pick has to be an offensive or defensive tackle.
I think the Vontaze Burfict situation is going to be resolved either way by the time Taylor convenes the first off-season workout on April 9. They have to decide, first, if he's healthy, and second, what does he have left after so many injuries. When I think of Tez, I think of this team. This roster's high-water mark is when Tez picked off Big Ben with 1:23 left in the 2015 Wild Card Game to cap what may be the greatest game ever by a Bengals linebacker. Since then, injuries and issues have kept both him and them from getting back. Either way, expect them to draft backers early and often.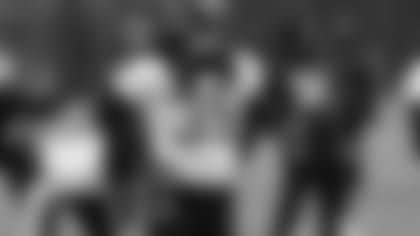 The Bengal's front office typically doesn't go out and make huge splash moves in free agency & I agree with that mindset for the most part. They've done extremely well using that theory in the past.
However, there are some glaring holes on this roster. I'm sure they want Coach Taylor to get off to a good start in his tenure at HC as we all do, but I can't see it with the current roster makeup....especially on the defensive side of the ball (LB mainly). Also, on the OL (as has been the case in recent years).
Do you think they at least go out and make a moderate-big splash this time around? There are some game changers that have recently popped up as being available. Thanks, Who Dey! Josh Cavalcante, Crown Point, IN
JOSH: You always overpay those first couple of weeks of free agency and I can't see them doing that. But I can see them trying to make some roster upgrades on the second and third waves and trying to make a few bang-for-your buck deals in the Brandon LaFell mode. They'll still save the big money for their own guys.
Here's a ringer for ya to try and answer. What if and if any chance the Bengals go a really extreme route to the draft and free agency? To me, an extreme way to go is trade Burfict and get at least a 3rd rounder for him, then try and trade up to get Josh Allen, sign Za'daruis Smith from free agency, sign Eifert to a 1 year deal and also if possible try and get one of the Iowa TEs in the draft. With the Bengals having a new system and new coach on all sides I'm just finding it hard to see what they will do. You think their's any chance the Bengals could or would go such a extreme way with the new coach or no? Andrew Johnson, Lexington, KY
ANDREW: It's an interesting scenario, but why do you have to go extreme? Just be competent, fill your needs and get better. I don't think you do that giving up draft picks. In this draft you can stay at No. 11 and get a solid starting offensive or defensive lineman without giving up anything. You need that second-rounder for linebackers, tight ends and offensive tackles. I think they'll check out free agency and would be willing to sign a reasonably-priced unrestricted guy, but I don't see them doing anything that wild. And I'm not sure that they should. They've already got some talented young guys that need to get on the field.
When looking to bounce back from past 3 seasons worth bad seasons, since hiring Zac Taylor and finalizing the coaching staff, what will the Bengals do when Free Agency Period Starts? Patrick Foulke, Springfield, OH
PATRICK: I don't think they'll do anything out of character, but I also think they'll try to make reasonable deals in free agency to fill holes at linebacker and on the offensive line. They won't be rolling out big money right away next week. Yet I think they'll adjust to the market while being mindful that there are draft picks to be gained if they sign a released free agent instead of an unrestricted free agent. But if they think an unrestricted free agent has more value than what they could get, I could see them pulling the trigger.
Is the front office under pressure to address offensive line and linebacker in free agency to alleviate drafting for need at pick 11? Would be nice to have options open for best player available to draft an immediate contributor. Brandon K.
BRANDON: When it comes to value, they'll get a better tackle and linebacker in the draft. And no matter what they draft at No. 11, they'll get an immediate contributor. Free agency won't dictate that. I think that's why they've had pretty much solid drafts since Duke Tobin took over the draft about a decade ago. They've stayed pretty true to drafting the best player no matter the need. If anybody is under pressure, maybe it's on the coaching staff to convert three straight very solid drafts with Will Jackson, Tyler Boyd, Nick Vigil, Joe Mixon, Jordan Willis, Carl Lawson, Billy Price, Jessie Bates and Sam Hubbard.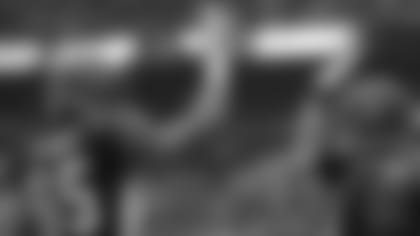 A season ticket holder for 46 yrs. Recently relocated to Phoenix and had to relinquish my tickets.The buzz here in Phoenix is that the Cardinals are going to draft the QB from Oklahoma and trade their QB Rosen. They mention that the Bengals new coach is high on Rosen. Do you see the Bengals moving away from Dalton? Could the Redskins be interested in Dalton since they need a QB. After all Gruden and Dalton put up some good offensive numbers when they were together for three years. Dennis Workman, Phoenix, AZ
DENNIS: Sorry we lost you. With today's temperature around Andy Dalton's jersey number, you're probably not having second thoughts. I don't see these guys moving off Dalton any time soon. And I don't know how the Cards trade Rosen and take the salary cap hit. I could see him backing up Kyler Murray for a year just because of the financials. No doubt Jay Gruden would love to be reunited with Dalton in Washington, but from what I can see Dalton is going nowhere.
I think Dalton is one of the reasons Taylor wanted the Bengals job and the Bengals wanted Taylor. He's a proven quarterback that can win and Taylor is a coach with a scheme that can revive his game that has been the victim of under achievement around him. They've got a lot more problems than Dalton and they won't be resolved by a second-year QB like Rosen who went 3-10 completing 55 percent of his passes as a rookie.
If the Bengals do pick Devin White at 11 how do you feel about them jumping back into round 1 and picking Bush from Michigan and totally revamp that linebacking core? If it's a "New Dey" this would show it right? Mike Saenz
MIKE: Then who lines up tackle? Or tight end? You need those picks.
This is exciting, a new coaching staff with new ideas. Nevertheless, I hope the Bengals franchise did the right thing bringing In unproven coaches. After all they need to fill the stadium again plus we do need to get back to the Super Bowl again during Zac Taylor's term. Scott Tanner
SCOTT: They may be unproven, but they're going to be implementing proven systems on both offense and defense. Taylor comes from a Rams offense that has lit it up the last two years. Offensive coordinator Brian Callahan was a Broncos assistant in two Super Bowls. Defensive coordinator Lou Anarumo figures to go back to some of the stuff Mike Zimmer ran during his Bengals heyday. After three years with stale playbooks, it wasn't the right thing, it was the only thing.