I am fan Joe Burrow and a new fan of the Bengals. What would you consider to make the Bengals special and stand out from other teams? Kalin vosloh Hammond, Louisiana.
KALIN: Welcome to Bengaldom, where tigers also burn bright.
The Bengals, fueled by a smart and passionate fan base known as Who-Dey Nation (that must ring a bell in Who-Dat Louisiana), have a special history that began at birth when Paul Brown delivered them and they have a bright future chaired by Burrow, the Louisiana legend they have flanked with proven 1,000-yard weapons.
Brown is the only man to found and coach two NFL franchises and with the Bengals and Browns both in the AFC North it serves up a history lesson twice a year. Brown and his family have given the NFL a high tradition of innovative coaching with Bill Walsh and Sam Wyche on offense, Dick LeBeau and Mike Zimmer on defense and current coordinator Darrin Simmons on special teams.
And it's not ancient history. Two years ago Marvin Lewis concluded the longest head coaching stint by an African-American in the major sports, taking the Bengals to the postseason seven times in his 16 seasons, including five straight from 2011-15.
Plus, Burrow joins a Bengals' rich quarterbacking tradition. Ken Anderson and Boomer Esiason each won the NFL MVP in a season they led the Bengals to the Super Bowl. Carson Palmer won the MVP of a Pro Bowl. Andy Dalton joined Joe Flacco as the only post-merger quarterback to lead his team to the playoffs in his first five NFL seasons.And, Anderson is the best quarterback not in the Hall of Fame.
According to Elias those four make the Bengals the only team since that 1970 merger to draft four quarterbacks that started at least 97 games by the team that drafted them.
And the cupboard is well-stocked for Burrow. Elias says he would be the first quarterback selected in the top five since 1967 to ever start a game as a rookie with at least two players on the active roster with multiple 1,000-yard receiving seasons (A.J. Green and Tyler Boyd) as well as one player with multiple 1,000-yard rushing seasons in running back Joe Mixon.
More Elias: if Green and John Ross both play in Burrow's debut as a rookie starter, it marks the first time since 1967 that two wide receivers who were former top-10 picks appear (as a starter or reserve) in the starting debut of a rookie quarterback selected No. 1 overall.
And even more Elias: With Burrow and Green, it would mark the second time in NFL history a rookie quarterback who was selected No. 1 overall makes his first career start alongside a player with as many career receiving yards (8,907), catches (602) and touchdowns (63) as Green has. It only happened last year with Kyler Murray and Larry Fitzgerald in Arizona.
Which gives you an idea why Paul Brown Stadium will be emitting a Super Bowl-sized energy this fall. Fans are fired up, and we welcome you all.
I know it's early to answer this, but in your opinion with so many young linebacker prospects on the roster now, what do you think the starting linebacker core will look like week 1? Gage Alnadi, Charleston, S.C.
GAGE:  Tough question. Too tough given the range of options.
The best athlete on paper is Germaine Pratt. The most experienced guy is Josh Bynes. The most "ready now" guy among the draftees is Logan Wilson.
So do they go with two backers like they did much of last season? Or does defensive coordinator Lou Anarumo do more base defense to take away the run?
And tell me who they're playing. Run happy Baltimore with the lethal Lamar Jackson on the edge? Big Ben pumping play-action at them behind double tight ends? The Browns spreading them out and pounding powerful Nick Chubb in the run game? At bottom, you're probably looking at some combination of Bynes, the free-agent veteran run-stuffer as well as Pratt and the third-rounder Wilson. But it's all about situations, right?
Pratt is a big inside player that can kick outside and rookie WILL backer Akeem Davis-Gaither can run, hit and cover. My early guess and we are all guessing now is that they'll use a mix of about four guys getting a lot of snaps. But you never know where the next Vontaze Burfict will come from. Can Markus Bailey get healthy and make a charge as a seventh-rounder? Bailey is a pure T.J. Houshmandzadeh pick. Simply the best player on the board. And can undrafted Marcel Spears, Jr., from Iowa State, be an early contributor CFA like Burfict? It's questions like yours that make me wish training camp started yesterday.
Great reporting on each draft pick and the CFA's the Bengals signed. I am excited to see the team in action. With so many new starters does the team actually have a chance at a winning record this year? John Dahlgren, Clinton, MI
JOHN: Thank you for the kind words. They have a lot of changes on the way, no question, but let's look at history.
They've done this before. They're looking at potentially seven new starters on defense and the last time they did that was in 2005, when they won the AFC North.
And they're looking at an Opening Day rookie quarterback for the first time since 2011, along with a total of five new starters on offense. When Dalton got his first start in Cleveland on Sept. 11, 2011, he was one of seven new offensive starters and they made the playoffs at 9-7.
So, yes, they can win with new personnel. They've done it. And they've done it twice in the last 15 years.
With the depth available at wide receiver, who would you anticipate the Bengals using as their primary slot receiver? I'm thinking they can really open up the offense with this group and proper placement of the talent available. Michael Goodsell, Holtville, CA
MICHAEL:  Boyd is among the NFL's best slot receivers and he'll remain so. Just imagine what he does finding gaps between A.J. Green, John Ross, and Tee Higgins. Even without Green last season and Ross missing half the year, Boyd had the fifth most catches and third most yards in the slot last season, according to Pro Football Focus. That won't preclude them from mixing it up with Green, Higgins, Ross and running backs Joe Mixon and Giovani Bernard occasionally in the slot.
I see Andy Dalton and possibly Shawn Williams being cut to save cap space to be used to get extensions for Mixon, Green, Wilson, and other restricted free agents. Do you see any other salary cap cuts coming? Any other extensions? Kevin Gathman, Devils Lake, ND
KEVIN: Not so fast on Shawn Williams. Vonn Bell may claim his starting spot, but he means a lot to the Bengals locker room and they might try and find a role for him as a small backer/big safety type as well as being a core special teamer. I think they'll try and find a spot for him. Beyond extending Green and Mixon, I don't see many other moves, plus or minus.
Hey Geoff my question is since the NFL Draft is over, what do the Bengals expect when Training Camp and Preseason does start? Patrick Foulke, Springfield, OH
PATRICK: I wish I knew. Everyone wishes they knew. But no one does. Very weird. Every day, it all seems to change and yet stay the same.
The Bengals took Wilson with the 65th pick but Baun was still available. Baun was higher rated on most draft boards. What is it about Wilson that the Bengals like that much over Baun? Baun was ranked 26th and Wilson 126th. Tony Scribner, Louisville, KY
TONY: Be careful when you say most draft boards. You're talking about media draft boards, not team draft boards. The fact that Baun went nine picks after Wilson at No. 74 to the Saints tells me the teams had them ranked a heck of a lot closer than how the media had them. And there's no question in the Bengals' draft room where Wilson ranked.
Even before they went to the Senior Bowl segments of the defensive coaching staff coveted two linebackers, Wilson and Texas Tech's Jordyn Brooks, reinforcing what the scouts had already seen.
Seattle plucked Brooks six picks before the Bengals in the first round, so they felt pretty good when Seattle was picking in front of them in the second round because the Seahawks most likely weren't taking a backer. But they nearly fainted when the Seahawks traded to a Carolina team looking to replace Luke Kuechly and were sure Wilson was gone.
The difference between Wilson and Baun is that Wilson has more experience playing in space as a stack linebacker. Baun is pretty much only an outside guy who does well going forward. More of a three-man front outside backer.
Wilson is an excellent cover guy who can also play the run. The Bengals liked his flexibility, and he is used in space and in the box. So it's fit and scheme, and the Bengals need to improve their run defense, which a search-and-flow linebacker such as Wilson helps. They see the same talent to play in space with Davis-Gaither and Bailey. So while they respected Baun, his being mostly a line-of-scrimmage player made the fit harder.
Hi Geoff, Well the Draft is over and now come the Draft Grades. What's your take? It looks like a tremendous haul with my grade of A. Now what to do with Andy Dalton? It is my hope that he lands on a appreciative team and fan base. Randy Irwin, Greenfield, OH
RANDY: They proved one thing, I thought. Having the top pick in each round tests your patience and tests your board. And I think they passed with flying colors. They didn't overthink it and trade themselves out of solid players.
Two best decisions in my view: 1) Hanging at 33 for a bona fide starting player instead of trading back for two guys they ended up getting anyway in linebackers Logan Wilson and Akeem Davis-Gaither. 2) Not jumping on a tackle in the third round, knowing they could get a similar guy later.
As for Dalton, more below.
Did Chad Johnson get permission to wear number 85 from Isaac Curtis? Just sayin! IMO Chad Johnson never took winning seriously, he clowned around way too much and because of that he will never sport a jacket. So permission not necessary! Nemo Nemo, Aurora, CO
NEMO: Have to respectfully disagree with you on Chad. He couldn't have been clowning that much. He and Jerry Rice are the only two men to lead their conference in receiving yards four straight seasons. Sure, he went over the top a few times, but he was never nasty or evil about it. He was more of an ambassador than what you get today, which seems to be more meanness too often. They gave him a long leash and he won many fans along the way. But he was too good to have considered it a joke.
Isaac is one of the more gracious and generous guys I've ever met in the game.Sir Isaac to me. He's always been the biggest fan of Chad or A.J. Green or whoever is catching passes for his team. No doubt he's already watched Tee Higgins highlights.
After an exciting free agency and an excellent draft we seem to have addressed almost all our needs. Almost. Right tackle still is in question. But the kid we stole from Pittsburgh's practice squad intrigued me. Your thoughts? Doug Pritchard, Dayton, OH
DOUG: I would have to agree with you. You'd have to say Tobin, director of college scouting Mike Potts and director of pro scouting Steven Radicevic and their staffs authored an all-time effort amid the most difficult of circumstances. Not only did their research look exhaustive, but they showed a great ability to adapt. Particularly in free agency, when they put the big money on cornerbacks and defensive line instead of trying to turn linebackers into something they weren't. And they had to sell agents without visits early in the process.
Also, tip your hat to head coach Zac Taylor and his staff for effectively recruiting these guys when they were allowed without the benefit of a visit.
The Bengals agree with you and are also intrigued with Fred Johnson, a mammoth 6-8 man who can move and were intrigued enough to start him at left tackle in the finale and they think he's got a good future.
Butch: How concerned should I be that three out of the seven Bengals draft picks are in the middle of recovering from surgery? And what about report that the App State linebacker has bad knees in addition to foot surgery. Bill Huffman, Hamilton, OH
BILL: I saw the thing on Davis-Gaither having bone-on-bone in the knees and all I can tell you is there is no team of doctors in the league harsher on draft grades than the Bengals and from what I can understand they gave him a solid score medically. And they were able to check out the knees themselves at the NFL scouting combine. Plus they were around him all week at the Senior Bowl and didn't see any issues. Not sure where that's coming from.
ADG , as he's called by some and this decade's answer to BJGE (if BenJarvus Green-Ellis is "The Law Firm," maybe ADG is "The Practice") played with a broken bone in his foot since the third game of his senior season and still won his conference's award for best defensive player. Can't wait to see what he does when he's healthy.
They believe his surgery was routine and he's more than a month post-op, so he would be ready for OTAs. So I don't see that as a problem, but I do see it as a sign of toughness and shows that the kid can play with pain.
There seems to be no complications with fifth-rounder Khalid Kareem, another guy they were able to examine in Indy at the combine and get their hands on.
The seventh-rounder, Purdue linebacker Markus Bailey, is coming off his second ACL surgery in a few years and that's a concern. But that's why they were able to get him in the seventh round, too. Of the three, he may not be ready to go at training camp, but he'll be close.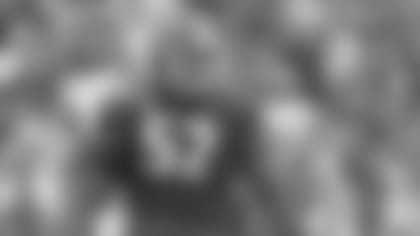 Geoff, It seems as if the team's list of undrafted free agents is lighter than normal. Is the team still working to sign more? Do you see any who have a legit chance to make the squad, or all they slated to be practice squad? Thanks! Jay Cope, Jacksonville, FL
JAY: I think it's a pretty standard CFA class with a total of ten - maybe another guy or two but not much more. That's the usual number give or take one or two. They've got some room on the roster, but that can be taken up quickly sitting with the first waiver claim as we saw Tuesday with the addition of Dolphins running back Samaje Perine and Jags linebacker Austin Calitro. You can get an experienced guy there. They got a combined 17 NFL starts with those two claims.
And I think like most classes, there are about two or three guys that have a real shot at making it. I think this year the favorites heading into camp are Iowa State linebacker Marcel Spears, Jr., Georgia defensive tackle Tyler Clark and South Florida tight end Mitchell Wilcox. How about some love for the scouts with adding those guys, huh?
I'm really concerned about the offensive line and protecting the quarterback. Why didn't we address this in free agency or draft? Josh Holbrook, Lebanon, OH
Hello Geoff, Hope you're well. Very happy with the draft. Still concerned about the Oline. We have a lot of promising young guys penciled in to play. Will they add anther vet to help mentor and develop? We need to protect the chosen one! Maan Aboulhosn, Titusville, FL
JOSH AND MANN: The Main Maan. Hope all is well. I think they'd tell you they've been re-building the offensive line since one of head coach Zac Taylor's first official acts was to insist on Jim Turner as his line coach 15 months ago.
Remember, when they lined up on Taylor's first Opening Day four of the five spots were different. Before this draft they had already drafted a left tackle No. 1 in Jonah Williams, traded up to get a fourth-round left guard in Michael Jordan and last month they signed a starting right guard in Xavier Su a' Filo whom they believe is that mentor and leader in the room.
No question they've been thin at tackle, but now they think they've got four pretty good young ones in Jonah Williams, Bobby Hart, Fred Johnson and sixth-round pick Hakeem Adeniji. And there's also 6-6 Isaiah Prince from Ohio State, a rookie they added during last season. Yes, after Hart only Fred Johnson has an NFL start and that was in that finale. It's a risk, I guess, to be so young in front of a rookie quarterback, but you've chosen Jonah to be that guy.
So they certainly haven't ignored it. They think last year's choices of Jonah and Jordan are going to be solid and they think last week's selection of Adeniji gives them flexibility at guard and tackle down the road. If they don't lose four left tackles like they did last year, they should be improved.
I've been a BengalS fan since 1977. So we don't need get into that , Mr. Hobson why didn't the Bengals pull off what the 49ers pulled off and put together a 3rd and 5th package get Trent Williams and become one of the top 6 teams in the NFL Frank Sears, New Orleans, LA
FRANK: Salary cap space. Health. I'm sure teams would love to test out Williams. But is he worth a risk? The Bengals are confident that the answer to left tackle is named Jonah Williams. Plus, they just dropped more than $150 million in free agency, and they hope to extend Mixon and Green.
I also don't know what you are getting in Trent Williams. A fine player, yes. But smart money says he won't play 16 games this year. He hasn't since 2013. He didn't play at all last year and didn't play in 13 games in the three prior years. The Bengals are tired of injuries and investing in a guy who hasn't played consistently in four years, well, maybe not a safe bet.
Hi Butch, I've been a BengalS fan since mid 70's. First time writer. I love all the moves by the Bengals. My question is will the Bengals use the linebackers they drafted in place of the Ends in some packages of the 3-4.Thanks Frank Randolph, Pine City, NY
FRANK: Anarumo's 3-4 hybrid look is always evolving. But the three backers they drafted are "stack," backers and don't look for them to rush from the edge, although they can blitz, particularly ADG. The only rookie that looks to be able to rush from the edge and drop as a SAM backer is undrafted East Carolina defensive end Kendall Futrell.
Where do you think the Bengals will play their linebackers? Is Pratt moving outside, Wilson is in the middle, will Jeudy stay inside or move outside, will Davis-Gaither play on the weak side, will Bailey stay in the middle? Jared Collins, McArthur, OH
JARED: Pratt, last year's third-round pick, is a middle backer who can also work outside at times. Wilson, this year's third-rounder, can play both inside and out and plays well vs. the run and in coverage. ADG is an outside backer usually known as the WILL or, as you say, the weak side. It looks like Markus Bailey can go both inside and out with excellent versatility. I'm assuming you're talking about Jordan Evans and he's an outside backer at both SAM and WILL. Lots of changes and it promises to be the most interesting group to watch at training camp.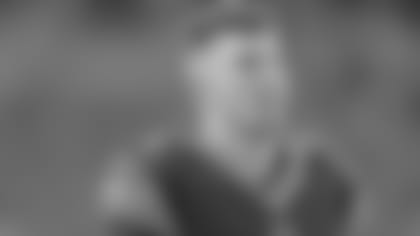 So been a big Andy daulton fan lived thru the years with no chance at playoffs I know he did get the win there but liked that he got us there so that being said what do you think the chances he restructures his contract and stays around Ken Grannon, Crooksville, OH
Geoff, sorry, but my last one. I understand that the Jaguars have about 4 OTS rated better than average, is so why not try to include one of them in a Dalton trade. Glenn Groh, Cincinnati, OH
are we going to show Andy the door after all the great things he has done for Bengal nation after all he holds franchise td record Douglas Loney, Plainville, KS
Couldn't Bengals have received anything for Dalton? I won't be surprised to see him him in New England. I hope that he lands on his feet and has an excellent 5+ years to his career. Bill Howard, Berwyn, PA
KEN, GLENN, DOUGLAS AND BILL: Sorry, Glenn, didn't see the other ones. Everybody but Bill weighed in before Thursday's decision to release him. All things Andy Dalton were on the table. It seems to be a nice match with Jacksonville with Jay Gruden down there, but it takes two to tango. Just because something didn't happen doesn't mean it wasn't discussed. I guess the larger point is the Andy situation has obviously evolved and was complicated by his contract and the pandemic.
Andy's been terrific. On and off the field. What an unbelievably classy move to reach out to Burrow after the draft. The Bengals also played it that way. Taylor said they kept dialogue going with Dalton and Bengals president Mike Brown privately and publicly expressed his gratitude to Dalton while director of player personnel Duke Tobin told everyone they wanted to make sure they were respectful of Dalton in the ensuing moves. 
And they certainly were by deciding to let him go so he could go get a job instead of sitting on him until something happened, maybe an injury to another quarterback. Clearly his $17.5 million salary and the glut of veteran quarterbacks on the market conspired to doom the trade market.
Plus, everyone's talking about how tight the Patriots are under the salary cap but the Bengals are faced with challenges there, too. They're coming off record free-agency spending and the thinking is extensions for two big ticket guys in A.J. Green and Joe Mixon are agenda items. 
I think Bengaldom is united in its hope Andy lights up everybody he plays but the Bengals and saves his best for the Ravens, Steelers and Browns. It seems like both he and the team have decided its best that Burrow moves into his own era without Dalton over his shoulder.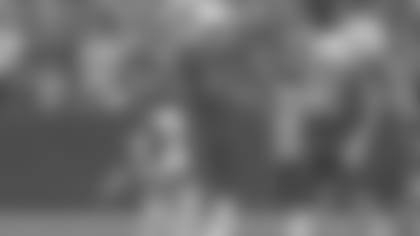 I'd like to thank you for keeping all of us Bengal fans up to date I hope you & your family are safe our draft was awesome I was wondering if you could tell us about the udfa signees & if any of the udfa have a chance at making the team. Matthew Scott, West Carrollton, OH
MATTHEW: Thank you for your kinds words and wishes and we hope the same to the folks just up I-75, especially Pirate Pete.
Given the re-building state of the linebackers room you have to feel Iowa State linebacker Marcel Spears, Jr., has a real good shot to make the club as a core special teamer and a guy that could break in from scrimmage as outside backer that play the run and cover. He did both during a hugely productive college career.
You've got to love the pedigree of Georgia defensive tackle Tyler Clark, a guy that started for the nation's No. 1 scoring and rush defense. The scouts say when he hits you with his hands, he jolts you. He has to be a factor. So does South Florida tight end Mitchell Wilcox coming off a prolific all-around college career where he showed willingness to block. With C.J. Uzomah, Drew Sample and Cethan Carter already in the room, he'll be contending with veterans like Mason Schreck and Jordan Franks in what should be a big-league roster battle.
So keep an eye on Spears, Clark and Wilcox.    
In your opinion, what will happen with Andy Dalton? Will Joe Mixon get a contract this year? Tom Casanova, Chicago, IL
TOM: Bengals got their third Bayou legend last week with the addition of Joe Burrow, joining Tommy Casanova and Andrew Whitworth. Look for talks with Mixon to heat up closer to training camp and the Bengals history of keeping their own points to a Mixon extension before the regular season. See above on Dalton. 
Are there plans to go after additional offensive lineman before the season? Larry Davis, Florence, IL
LARRY: They do have the No. 1 waiver wire choice so they could add someone there. But after taking three linemen in the last two drafts, adding two tackles during the season, signing a starting guard in free agency last month and agreeing to terms with two undrafted linemen this week, they'll probably step back and take stock. Don't see anything major here. It's time for the coaches to take it from here on to the field.
Do you think Ryan findley will sustain the back up quarterback position and secondly since he wears the number five what number do you think Tee Higgins will take? Rick, Amelia, OH
RICK: Looks like he will. The coaches have been adamant that they like Finley and they don't think Burrow needs a veteran behind him. It looks like Higgins is already Teed up for No. 85. As a wide receiver he can't wear a single-digit number, but he gets the best of both worlds by keeping his favorite No. 5 while combining it with the Bengals iconic wide receiver number of Isaac Curtis and Chad Johnson.
Why didn't you guys sign Thaddeus moss right after the draft ? That was a huge mistake. He would be a way better TE than anyone we have on the team. Not only I but the fans would love to know why also And why skip on josh jones ? Brantly Cauvin, Burlington, KY
BRANTLY: I'm a Moss guy myself. Loved the guy's media availability at the combine. Very smart and polished. NFL-ready mentally. But he's pretty banged up. After he missed all of the 2018 season with left foot injuries, they found a fracture in his right foot at the combine and had to undergo surgery. He might be back in time for training camp, but it's hard to fault this team for staying away from guys with an injury history. Not just an injury. But a history of injuries. Also, an undrafted rookie would not come in here and be better than Uzomah, Sample or Carter.
 Three things on Jones: 1) if they take Jones in the third round to play right tackle, recognize that he played left tackle at Houston and Jonah is the guy at left tackle, 2) if they take Jones, they are deviating from their draft board where they had higher grades on Wilson, 3) clearly they didn't have that kind of grade on Jones. It looks like they had company because the Cardinals didn't take him until No. 72. The sense I get is they felt they didn't have to rush a tackle because they figured they could get the same kind of guy at No. 33 and No. 65 later than that while getting the backers. And they were proven right when they got Kansas' Hakeem Adeniji in the sixth round, a guy they thought was, at the very least, a fourth-rounder.