Trey Hopkins (66) has emerged as a key piece on the offensive line this camp.
Trey Hopkins, who chose max protect over Mozart, is giving the Bengals enough options on the offensive line to rival his Pandora's Box of music.
Old school R&B. (Think '90s Lauryn Hill and the Fugees.) Reggae. Classical.
"Anything," says Hopkins, who has played five line spots and three instruments.
Bengals offensive line coach Paul Alexander is pretty much saying the same thing about Hopkins after he played all three interior positions in consecutive series for the first team, in Saturday's Family Day semi-scrimmage at Paul Brown Stadium.
Hopkins, undrafted out of Texas three years ago, hobbled by a broken leg for two of them, on the practice squad for all but one of 32 games, and with just 10 NFL snaps, is one of the locks of training camp.
After the first-teamers won, 19-9, Alexander pronounced that the line is still in a state of flux, confirming what had been an off-season worry is now a training camp concern. Hopkins and transplanted right tackle Andre Smith are working at right guard while Hopkins also vies for back-up center. Alexander has seen enough to declare Hopkins is at least his No. 6 as the first man off the bench.
"I have always liked him. He's always done a good job," Alexander says. "Heck, as an undrafted rookie he started in the first pre-season game. That kind of talks about the way we operate here. If you are the best guy here you play. We are a long way from saying, 'OK, here is our team we are ready to play the opener.' We got a lot of work to do."
Hopkins, who has also chosen a career in therapy instead of medicine, has made some tough decisions in his 25 years. He's grateful the Bengals made the call to keep him around for four seasons.
After emerging as one of the bright young players in his rookie season of 2014, Hopkins was cut down with a broken leg in the third pre-season game. It was complicated. It was the same leg he had broken years before and it already had a rod in it. This one needed extra screws and he wasn't ready for the start of training camp.
 "It lingered and I was only able to play in the last two pre-season games," Hopkins says. "But they kept me around and that was surprising. I was able to get on the practice squad and learn. Last year I felt like it was fine. This year I'm finally putting all the pieces together.  The one positive thing is being here and in the offense and knowing the system very well. My body is back where it was then and now I have the knowledge of someone who has been here longer."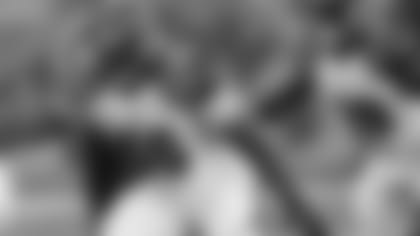 In his fourth season, Hopkins knows the drill.
It turns out that keeping Hopkins is one of those obscure, smart moves that makes rosters good. He's more than survived. Two drafted offensive linemen from 2013, Tanner Hawkinson and Reid Fragel, aren't here. As the No. 6, that puts him ahead of the last two fifth-rounders, Christian Westerman and rookie J.J. Dielman.
Alexander snuck Hopkins out at left tackle for a few snaps last week and when he was told after the semi-scrimmage that Hopkins was a busy man, Alexander smiled and said, "He was the tool today."
Which is a title of nobility in Bengaldom, not derision.  "The Tool," honors  versatility along the offensive line, where such fine players as Dave Lapham and Eric Steinbach down through the years played and practiced at every spot, although Steinbach objected to the word "tool," and his name appearing in the same headline.
"It's great when you're able to keep a guy around and watch him develop ," says head coach Marvin Lewis. "We felt like he had shown good things in the off-season  stuff before he got hurt. He worked his tail off to come back from the injury . You have to feel good about that. He's not 6-6, but he has the arms and the reach of a man 6-6."
Here's a guy who has the reach of a tackle, the brains of a center, and the power of a guard. The 6-3, 310-pound Hopkins has no idea how long those arms are (try 36-inchish), but they give him nice weapons. He's used them before. It's not like he fell out of longshots.com. He played 50 games at Texas, starting 28 at left guard and 14 at right tackle. He was two-time All-Big 12.
And before that he was a high school All-American. But that almost didn't happen, either. He came this close to being one of the most versatile members of the North Shore High School marching band.
He started playing the clarinet in sixth grade when he heard Mozart and he had been playing the saxophone before that.
"I'm a big fan of Mozart," Hopkins says. "He's a big proponent of making the clarinet the stand-out instrument. He wrote all the clarinet concertos that are very popular . I loved it."
He also started playing football in the seventh grade and loved that, too. But in Houston, Texas, you have to do one or the other.
"It was a pretty tough decision," Hopkins says. "I didn't think I could lose music playing football, but I could lose football trying to be in the high school band. If I played football, I could still find people to play with and pick it up. But you can't really do a pick-up football game."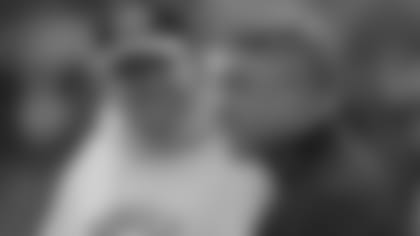 Paul Alexander has found another 'tool.'
Hopkins still kept playing at his church, but he's pretty much all football now. He keeps the sax and clarinet in Houston and all he has in Cincinnati is a guitar that he occasionally picks, but not very often these days.
Yet he's still an avid listener. He's probably the only guy in the NFL when asked what his favorite song is can take out his phone and roll to Mozart's Clarinet Concerto in A Major Adagio.
When he was a junior at Texas he made another call. He had planned to go to medical school but he decided to switch to occupational or physical therapy. He continued to get his degree in biology and is now looking at going into therapy after shadowing therapists in fields not related to sports.
"I wanted something more person-to-person," Hopkins says. "As a doctor you see so many people. It's numbers on a chart. You're kind of in and out. It becomes more important what that person is doing that day with you. You really get to see the progress of that person and you build a relationship."
Kind of like developing a player. He's hoping that decision turns out like the one he made in ninth grade.
"I chose football and here we are," Hopkins says. "I think it was pretty good."
The Bengals are realizing they made the right call, too.
Cincinnati Bengals host Family Day at Paul Brown Stadium 8/5/2017