With a timeout at the two-minute warning before free agency and the draft, it is a good time to debate the Bengals' all-time team of the 2010s. The Bengals.com team of Michael LaPlaca, digital media specialist, and Geoff Hobson, senior writer, make the case for their All-Decade picks.
LaPlaca-Hobson: Andy Dalton
LaPlaca: One of the easiest picks to make. Dalton won 70 games in the decade, became the franchise's all-time leader in touchdown passes (204) and competitions (2,757). Even more impactful was his contribution to the community through his foundation. That is just the tip of the iceberg as to how much Dalton has delivered to the organization, fans, community and teammates.
Hobson: Dalton doesn't have the Hall-of-Fame numbers of Ken Anderson, or the NFL MVP of Anderson and Boomer Esiason, or the overall No. 1 pedigree of Carson Palmer or the legend of the star-crossed Greg Cook. But the bottom line is with the Bengals making five straight postseasons under his direction during their best stretch in history and with the win in last season's finale against the Browns keeping him percentage points ahead of Anderson as their winningest QB ever, Andrew Gregory Dalton is the most successful Bengals quarterback ever.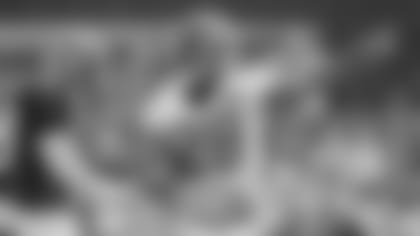 LaPlaca-Hobson: Joe Mixon, Giovani Bernard
LaPlaca: I know most would think Joe Mixon or Cedric Benson would be the best choices because of how productive they were to begin and end the decade. However, this is really a four-back race for two spots. If you look at the stats, Giovani Bernard and Jeremy Hill need to be included in the discussion.
Here's a quick comparison of each of those players within the decade:
Hill – 30 (29 rushing, 1 receiving)
Bernard – 27 (19 rushing, 8 receiving)
Mixon – 17 (17 rushing, 4 receiving)
Benson – 14 (13 rushing, 1 receiving)
Bernard – 3,281
Mixon – 2,931
Hill – 2,873
Benson – 2,178
Bernard – 2,512
Mixon – 870
Hill - 484
Benson – 260
If you take into account both rushing and receiving, my nod would go to Bernard and Mixon for those two spots.
Hobson: There's no question Mixon needs to be on this thing. You shudder to think where they would have been the last two years without him. Remember, those were two seasons Mixon didn't have A.J. Green for all but eight games and they didn't have Dalton for eight and he still managed to not only rush for 1,000 yards back-to-back but win the Bengals' first ever AFC rushing title.
I had a hard time leaving off Benson, but you can't go with a guy that played just two years in the decade when Gio was so steady and reliable for seven seasons.
But we should really step back and recall how much Ced meant to this franchise. It's still hard to believe he never lived to see the last season of the 2010s when he was so important to the success of the decade. In 2011, he became just the third Bengal to rush for three straight 1,000-yard seasons and really took heat off the rookie Dalton with some terrific fourth quarters that killed the clock on the way to that surprise Wild Card.
And, yeah, you can't 'count 2009, but Benson and Palmer were their Offensive Players of the Year in the division sweep. He always showed up for big games and even though it was the '09 Wild Card Game, he was the star of their first game of the decade on Jan. 9, 2010 when he set a franchise play-off game rushing record with 169 yards.
LaPlaca: A.J. Green, Tyler Boyd, Mohamed Sanu
Hobson: A.J. Green, Tyler Boyd, Marvin Jones
LaPlaca: A.J. Green is the no brainer choice here. A perennial pro bowler, future Hall of Famer, team icon. After that we could go a lot of different ways to fill the other two spots.
Some of the options for the remaining spots include Marvin Jones, Tyler Boyd, Brandon LaFell and Mohamed Sanu.
Boyd has enjoyed one of the best two-year runs at the receiver position with back-to-back 1,000 yard seasons while racking up 242 catches for 2,902 yards and 15 touchdowns, none more important or memorable than the one to knock the Baltimore Ravens out of the playoffs on their last offensive snap of 2017.
Most people forget, but Sanu and Jones in three full seasons were as productive as they come. Sanu in four seasons caught 152 balls for 1,793 yards and 11 touchdowns. In his four seasons, Jones was right there with 134 receptions for 1,729 yards and 15 touchdowns. Even LaFell enjoyed a nice two-season run with 1,410 receiving yards and nine scores.
The three that make the most sense to me would be Green, Boyd and Sanu. The added threat of Sanu's passing and rushing to me give him the edge over Jones.
Hobson: Bottom line, Green is a winner. His first catch of the decade (and the first of his career) was a 41-yard TD as the clock ticked under five minutes to win the 2011 opener in Cleveland. His next-to-last catch of the decade was an absolutely necessary scrambling, diving 11-yard grab with seven seconds left on a play that began at the Tampa Bay 41 and resulted in Randy Bullock's winning 44-yard field goal at the gun on Oct. 28, 2018.
There's no question that Boyd's fourth-and-12 TD catch from 49 yards out with 49 seconds left in 2017 in Baltimore is one of the great plays in Bengals history. But in my mind when I think of Boyd's toughness and cool, I go to the next season in Atlanta and that last winning drive when he converted two fourth downs and one third on plays he needed at least six yards to set up Green's sliding winner from 13 yards out with seven seconds left.
I also love Sanu's versatility, but Jones' down-field speed was such a weapon and opened up so many avenues for Green and tight end Tyler Eifert. Jones put up his numbers in just three seasons because he missed all of 2014 with an ankle injury and in his big seasons of 2013 (10 TDs) and 2015 (65 catches), Green had two of his three double-digit TD seasons and two his three best yardage seasons.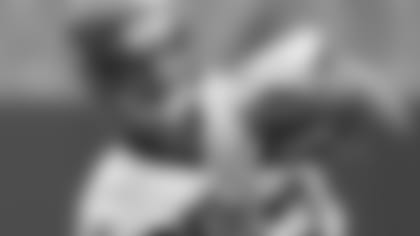 LaPlaca: Tyler Eifert seems like the obvious choice here. In 59 career games Eifert hauled in 185 catches for 2,152 yards and 24 touchdowns. His Pro Bowl season in 2015 rates as one of the best seasons for a Bengals receiver. To put it in context, Eifert has the eighth most touchdown receptions and the 15th most receptions of the 2013 draft class.
Hobson: I admire Eifert's game and, better yet, his determination and perseverance, as much as anybody. And his 2015 season is the best season a Bengals tight end ever had.
But if we're talking the decade, Gresham played more games (74), had more catches (280), and yards (2,722) with the same number of TDs (24). Plus, Gresham had a hand in blocking for three different 1,000-yard rushers in Benson, Hill and BenJarvus Green-Ellis.
LaPlaca-Hobson: LT Andrew Whitworth, LG Clint Boling, C Kyle Cook, RG Kevin Zeitler, RT Andre Smith
LaPlaca: Based off the number of games played and their impact, my suggestion for the all-decade team offensive line would be Andrew Whitworth at left tackle, Clint Boling at left guard, Kyle Cook at center, Kevin Zeitler at right guard and Andre Smith at right tackle.
Whitworth seems like a lock with two Pro Bowl selections and a First Team All-Pro honor in 2015. Boling was as consistent as they come playing 111 games and starting all but two. Smith played in 98 games over the decade and in all five play-off seasons. Zeitler was just as good on the opposite side playing in 72 games.
The biggest debate probably is at the center position. Russell Bodine started 61 consecutive games and played in two play-off games. One tiebreaker can be penalties. Bodine committed 16 while Cook had 12 penalties during his four seasons in the decade.
Hobson: Can't argue with these five. People forget how versatile Whitworth was here and how deep the offensive line was. When Boling blew out his knee on the first series of the 12th game of the 2013 season, Whitworth moved to left guard, Anthony Collins came off the bench to play left tackle and they won four of the last five to lock up the AFC North while rushing for at least 111 yards in three of the victories. And while Cook played 16 games just four times in his career, the Bengals won two AFC Norths and played in a Wild Card Game.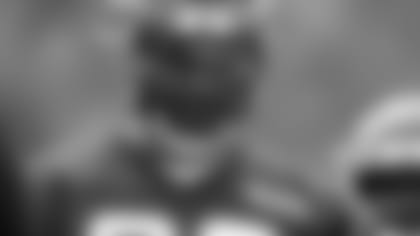 LaPlaca-Hobson: Carlos Dunlap and Michael Johnson
LaPlaca: Looking through the numbers, the lock is Carlos Dunlap who dominated the decade with 81.5 career sacks and is just 2.5 from the franchise record. He's been terrific.
Michael Johnson is his bookend with 37.5 sacks on the other side during the decade. His 2012 season with 11.5 sacks was one of the best most dynamic in a Bengals uniform.
Hobson: During the decade both guys had a knack for making huge plays late to seal wins. Dunlap bedeviled the Colts twice with return TDs and Johnson stoned the Packers at Paul Brown Stadium when he forced the fumble that ended in Terence Newman's triumphant TD return before he tipped Aaron Rodgers' fourth-down pass to end it.
LaPlaca-Hobson: Three technique Geno Atkins and nose tackle Domata Peko
LaPlaca: Geno Atkins might be the next Bengal to go into the Hall of Fame. Eight Pro Bowls, 75.5 sacks as a defensive tackle, 153 games and two First-Team All Pro selections. Peko was the linchpin of it all during that play-off run and he never missed a game in his seven seasons he played here during the decade.
Hobson: Let's take a bow for that 2006 draft class. Whitworth, the second-rounder, Peko, a fourth-rounder, and first-rounder Johnathan Joseph all started games in their 14th NFL season last year and it sounds like they want to stick around for a 15th.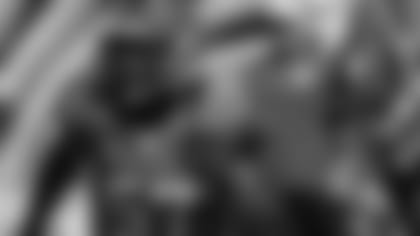 LaPlaca-Hobson: Vontaze Burfict, Rey Maualuga, Vincent Rey
LaPlaca: Vontaze Burfict for his on the field production certainly qualifies to be in the discussion. In his seven seasons with the team, Burfict recorded 604 tackles, 8.5 sacks, five interceptions, five fumble recoveries and four forced fumbles. What I think clinches Burfict's inclusion is he became the first Bengals linebacker since Jim LeClair in 1976 to earn a Pro Bowl nod after a spectacular 2013 season.
After Burfict, there is a handful of candidates that could be considered. Ray Maualuga was terrific with 521 tackles and seven interceptions in 99 games played in the decade. Vincent Rey is the ultimate success story after appearing in 128 games for the Bengals in the 2010s.
Hobson: Great call. Let's face it, and I've said it before and I'll probably say it again in a couple of days. If Burfict played in the 2000s they would have written songs about him instead of screeds. No question, he made his own problems with the league, but he's also the most impactful linebacker the Bengals have had this century and they've had two very good ones in Brian Simmons and Takeo Spikes.
The only guys that seemed to like Maualuga around here were his coaches and teammates and that was more than enough. Just look at the numbers. In the seven years from 2009 to 2015 he started at least 12 games, they finished in the top 11 in defense five times.
And the other Rey, Vincent, is one of the great long shots in Bengals history, a guy that began the decade undrafted and ended up starting 50 games in all three spots while serving as special teams captain.
LaPlaca: Leon Hall and Dre Kirkpatrick
Hobson: Leon Hall and Adam Jones
LaPlaca: Looking at the positions, I thought for the decade this was one of the best to dissect. There are a slew of really good corners that could be considered for the two or three spots on the team. Leon Hall, Dre Kirkpatrick, William Jackson, Darqueze Dennard, Adam Jones and Terence Newman all are viable options.
Hall would be my first choice as one of the starting corners. In the decade he snagged 12 interceptions and played in four play-off games. Jones is another who you could argue should be in the mix for a starting spot playing in 100 games with the Bengals and recording 12 interceptions and 64 passes defended.
From there you could go any number of ways. Kirkpatrick played 99 games in the decade with 10 interceptions and two touchdowns. Jackson enjoyed a terrific sophomore season and in 45 games only has two interceptions and 30 passes defended. But compare that to Newman's three seasons where in 41 games he had five picks and 36 passes defended. Dennard has been solid in his six seasons with the team and is one of the best run defenders at his position.
Hobson: Michael is right on. After Hall (No. 6 on the all-time Bengals.com team that dates back to 2000), it's tough to get a bead on it because there have been a lot of solid ones. Certainly tough to keep off Dre. He's played a ton of good football and he'll forever be remembered as the guy that sealed the 2014 Wild Card berth by picking off Denver's Peyton Manning twice in the last moments of a PBS swirling snow.
Truth be told, the three guys I'd like out there for one man-to-man snap in the decade would be Leon in the slot and Dre and Jones on the outside. Pac could be prickly at times, but no one knew the game better or played it more passionately than he did. And his mates and coaches knew it, too. His bark was always worse than his bite. When he played for division winners, ProFootballFocus.com had him rated the ninth overall corner in 2015 and in 2013 he had the best coverage grade of any corner with at least 644 snaps. Give me those three for that one snap and it's going to be incomplete.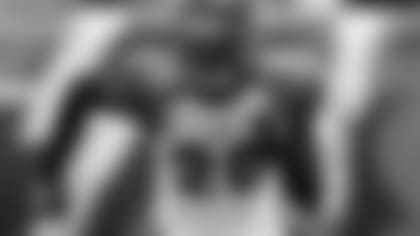 LaPlaca: Reggie Nelson and Shawn Williams
Hobson: Reggie Nelson and Chris Crocker
LaPlaca: Reggie Nelson seems like a lock in this spot. In 2015 Nelson was the last Bengal to lead the league in interceptions with eight picks. He played six years with the team racking up 23 interceptions, 462 tackles and 5.5 sacks.
The other spot could go to any number of highly productive players. From Jessie Bates, Chris Crocker, George Iloka and Shawn Williams, there was good depth at the safety position. Crocker closed his distinguished career in the decade playing the final six seasons in Cincinnati. Iloka also played six seasons with the team tallying 343 tackles and nine picks.
Williams has been as steady as can be in 106 games for the Bengals. He has 12 interceptions and 406 tackles in his seven-year career. Bates might not have the numbers of the other veterans, but he's made his two years productive with six interceptions and 211 tackles.
Not an easy call, but for the safety spots I would pencil in Nelson at free safety and Williams at strong.
Hobson: You're right. Tough call after Nelson. Reggie is the prime example of how the NFL is a coach's league. In Jacksonville, after they shuttled him between safety and cornerback, he was viewed as a first-round bust. When the Bengals traded for him in 2010, Zimmer and Marvin Lewis kept him at safety and he became one of the most productive players in franchise history and is sixth on the club's interceptions list. His seminal stat is six of those picks came off Steelers quarterback Ben Roethlisberger.
It's hard for me to keep Williams off the list. Just take a look at how many times he kept getting off the deck last year and ended up playing the second most snaps on the team. He means so much to them back there emotionally.
But you can't forget what Crocker did for this defense. He could play every position in the secondary along with the most important as the QB of a Zimmer defense that had four top ten finishes in the NFL ratings. Twice in late September, in 2012 and 2013, they called him off the couch to restore order on defenses that finished Nos. 6 and 3 in the NFL, respectively.
Williams was a rookie in 2013 and will tell you Crocker served him well breaking in.
LaPlaca-Hobson: Mike Nugent
LaPlaca: As good as Randy Bullock has been of late, this one has to go to Centerville, Ohio native Mike Nugent. Nugent is the Bengals' third-leading scorer in team history with 718 points, all of them in this decade.
Hobson: Nuge fact: four years after Gresham carried him off the field in Indy when he tore his ACL executing a perfect on-side kick, Nugent returned to Indianapolis to kick a Bengals' long 57-yard field goal on the last play of the first half of the 2014 Wild Card. Bullock hit from 57 last season to give him the regular-season record.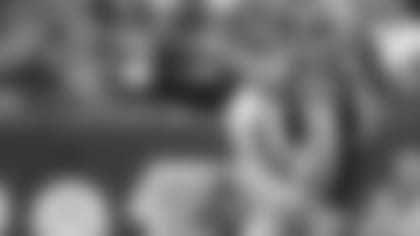 LaPlaca-Hobson: Kevin Huber
LaPlaca: Kevin Huber is lock here. Great player, great guy, great teammate. Huber is the Bengals' career leader in every significant punting category: career punts (843), punting yards (38,012), gross average (45.09), net average (40.05) and inside-20 punts (296). He also shares franchise record for longest punt (75).
LaPlaca-Hobson: Clark Harris
LaPlaca: Clark Harris played all but three games in the decade. After earning a Pro Bowl selection in 2017, he's the runaway choice for this spot.
Hobson: The guy is like your laptop. You don't notice him until there's a problem. Here's the thing. There's nothing to look at here. In more than 1,500 kick and punt snaps, you can't remember one they couldn't use since he arrived in 2009. He needs to play in two games to become the 12th Bengal to play at least 170 games. His buddy Huber is the 11th.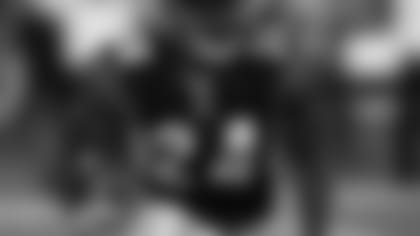 LaPlaca-Hobson: Adam Jones
LaPlaca: Got to give this one to Adam Jones. Where he gets the tiebreaker over Brandon Tate, Brandon Wilson and Alex Erickson is him earning a First Team All-Pro selection in 2014 and a Pro Bowl nod in 2015. Jones registered a 26.4 kick return average and 11.3 yards per punt return during his eight year run.
Hobson: Here is what does it for me. The '14 game against Carolina and Dalton and Cam Newton are in a shootout that will end 37-37 in OT. But only because late in the game Jones ignored everyone and willed himself on to the field to take a rare kickoff with 4:50 left and the Bengals down a TD. He took it 97 yards to set up the OT.