There isn't exactly midnight oil to be burned during an NFL spring. It's more like a dinner-hour candle, but whatever it is Bengals special teams coordinator Darrin Simmons and coaching disciple Shayne Graham burned it during the third week of voluntary team drills just completed.
It's been ten years since Graham finished the most accurate kicking career in Bengals history and there he was this week getting into Paul Brown Stadium early in the morning before the players and hashing out film and schemes with Simmons.
Then he watched Simmons lead his meeting and the ensuing practice focusing on kickoff coverage and kick-off return. Then he finished off the day with the players long gone and hashing it all out again as Simmons continued to break down his opponents for the upcoming season.
Hey, that's nothing. Last year during his third season as a coach and his second as the special teams analyst at Michigan State, he once worked 32 hours straight.
"I wasn't going to go until I felt like I had everything done that I wanted to have done," Graham recalled the other day. And he agreed. Hard to imagine Shayne Graham the player frying the midnight oil like that.
 "Shayne Graham the player from 2004-2009 might not have done that," Graham said. "The Shayne Graham that got there before 2004 and the Shayne Graham that survived 2009 would have. Two different guys."
At 41 and after an enviable career of 15 seasons that left him among the career leaders in NFL kicking, Graham is back to grinding.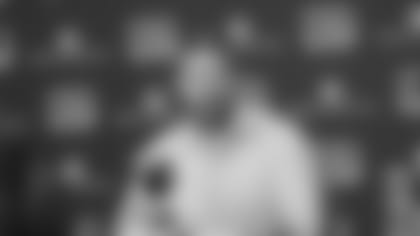 The Graham from '02 through his first big deal in '04, and the Graham from '10-15. He's the only coach on his staff dedicated to special teams and while the coaches all pitch in to coordinate the special teams game plans, he does the scouting reports, scripts practices and does a lot of the scheduling while getting a say in the game plan. The responsibilities, hours and resume are growing.
Simmons, who suffers fools and blocked punts with equal disgust, is delighted to have this Graham working with him before heads back to East Lansing. He knows exactly what Graham is saying.
"No, he didn't always have that," Simmons said of this relatively new trade. "That would not have been the first thing I would have thought of when it came to life after football for Shayne Graham that he would one day be a coach. And I say that with all due respect.
"The maturation process with him has come full circle and he's displaying that right now with his willingness to work at something so hard … I have respect for somebody, a player or a coach, who shows the willingness to work at it."
And the feeling is mutual. So much that Graham gives Simmons the ultimate in teaching. He says if he didn't have Simmons as a coach for eight seasons, he doubts he'd be a coach now. He believes it stems from Simmons' legendary attention to detail, ranging from raging AFC North title games to sleepy spring walk-throughs.
"Just look at his 17 seasons in Cincinnati. That shows you that. There's been no one in the league who has a longer tenure than that coaching special teams," Graham said. "Just being on the field with him and observing and then picking his brain a little bit and get clarifications and explanation about things that happened, it makes complete sense. It makes me understand five things instead of the one thing I was asking."
Go back to that 2009 season and this is why Graham is the Bengals' answer to Bill Buckner, the late Red Sox first baseman whose error in Game Six of the 1986 World Series was the last of a slow-motion car wreck of miscues.
So Buckner's gaffe went down in history even though closer Calvin Schiraldi couldn't get the last strike and the next pitcher, Bob Stanley, probably couldn't get to the bag in time if Buckner did field it. And Buckner shouldn't have even been on the field because in the postseason he had been usually replaced by the more nimble Dave Stapleton to protect the lead.
In the 2009 Wild Card Game against the Jets at Paul Brown Stadium, Graham did what he never did before. In a 24-14 loss, he missed TWO chip shots, a 35-yarder that would have cut the lead to 14-10 on the first possession of the second half and a 28-yarder that would have cut it to 24-17 with 3:49 left in the game.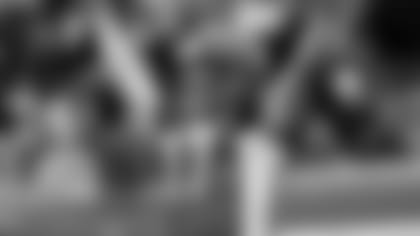 By then, Graham had plenty of company for futility. Quarterback Carson Palmer, as clutch as he had been all year with five game-winning drives and three more that got snatched in the final seconds, was awful all night with a 58 passer rating that was wild high. Wide receiver Chad Ochocinco had just two catches for 28 yards working against cornerback Darrelle Revis in a Pro Bowl matchup that went one way. The NFL's No. 4 defense allowed 171 yards rushing.
They needed a lot more than two field goals.
Graham became an easy goat when he blew off the media. But, like Buckner, the Bengals wouldn't have got there without him. His field goals were the last plays in both wins over Cleveland. He had four field goals in the War of 18-12 in Pittsburgh, two in the fourth quarter including an ice-cold 43-yarder on the first snap after the two-minute warning. He tied the game for a playoff bye on a 34-yarder with 54 seconds left in San Diego before a defensive meltdown beat them on a Nate Kaeding 52-yarder at the gun.
"Do I want to say I blame myself for losing? Yeah, I do," Graham said. "I missed two high-percentage field goals. I just didn't do that very often. I hold myself accountable. The one thing I feel worse about that is I wasn't paying attention enough after the game. I didn't go out of my way to make myself available to hold myself accountable to the media. I've regretted that ever since I walked out of the locker room."
In one of the classier moves in franchise history a few years ago, Graham voiced his regrets when he walked through the same locker room to announce he was done after 15 years of kicking for 10 teams and considered himself a Bengal for life.
But the next generation keeps reaping the benefits of that horrendous night. Graham's players hear the lesson.
"I teach my kids now, I see their body language after a kick, and you need to make sure whether you make it or miss, you don't outwardly show disappointment because your team feeds off that. They need to know your confidence in yourself and they feed off your confidence and if things don't go well, you have to be as accountable enough and responsible enough to correct the mistakes."
Graham is serious about this stuff. He wants to be an NFL special teams coordinator. Which gets you thinking. Simmons can't think of any NFL kicker that became a coordinator. If Graham doesn't become the first, he'll be one of the very few as one ex-kicker that didn't want to work with just the kickers. Simmons thinks he's headed in the right direction.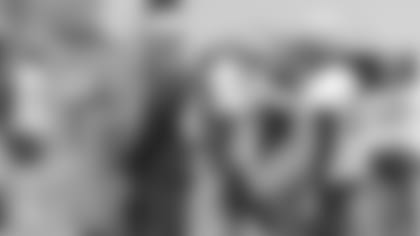 "I think he's a little different," Simmons said. "He's been with so many different teams and so many different coaches, he was exposed to a variety of schemes and a variety of concepts. I think he got a flavor of all of them and I think that appealed to him and he's got a big-picture awareness. That's the beginnings of a good coach."
Graham will tell you he kicked for several tenured coaches in the league, but the techniques and fundamentals all come back to his first coaches in the league that kept him around for any length of time in 2002 in Carolina with Scott O'Brien, assisted then by Simmons.
"Scott was a mentor to Darrin and I think I'd have to say Darrin has been a mentor to me," Graham said.
Hey, Sean McVay and Marvin Lewis aren't the only guys with coaching trees. That means every spring since Graham has been a coach, he's spent a week with Simmons and the Bengals watching him construct each phase of the kicking game. Last year it was punt cover and punt return. This year it was kick cover and kick return. He'll go back to East Lansing and talk to Simmons about once a month, but they text a lot more than that kicking around ideas. But he likes the on-field stuff because now he remembers why he loved playing for Simmons. The constant interaction with the players. The last-detail preparation that made them confident. Now instead of enjoying it, Graham is taking notes on it.
"My goal isn't to be the first kicker to become a special teams coordinator in the NFL," Graham said. "It's not just to get a job like that. I not only want to be an NFL special teams coordinator, I want to be a good one."
Ten years later and Graham is nailing a walk-off kick.