The Garth Brooks concert at Paul Brown Stadium on Saturday, May 16 is sold out. The Garth Brooks Stadium Tour set the all-time record for entertainment in Cincinnati with a sell-out of 70,000 seats in 75 minutes. 65,000 tickets were sold in less than one hour.
"First of all, my sincerest thanks to the great people of Cincinnati and the surrounding cities who made this on sale the biggest and best one yet on this stadium tour," said Garth Brooks. "I know this sounds crazy, but I swear it feels like everything is starting to wake up. 2020 is off to the best start of any year in our career."
This will be Garth's first time playing at Paul Brown Stadium and the only Ohio, Kentucky and West Virginia date on The Stadium Tour.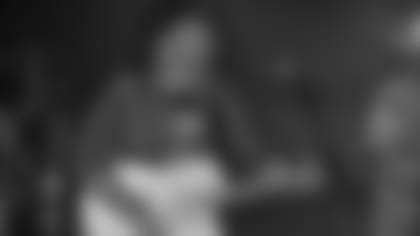 Garth Brooks is the 7-time CMA Entertainer of the Year, a first for any artist. He is also the first and only artist in history to receive seven Diamond Awards for the now seven albums certified by the RIAA at over 10 million album sales each. He remains the #1-selling solo artist in U.S. history, certified by the RIAA with over 148 million album sales. He has received every accolade the recording industry can bestow on an artist, including being inducted into the International Songwriters Hall of Fame in New York, the Nashville Songwriters Hall of Fame, the Country Music Hall of Fame, the Musicians Hall of Fame, and the Grand Ole Opry. In March 2019, Garth received iHeartRadio's inaugural Artist of the Decade Award at the iHeartRadio Awards in Los Angeles. In December 2019, A&E created Garth Week, which included a 4 hour, 2 part, 2 night event, A&E Biography titled, "Garth Brooks: The Road I'm On." It contained never before seen glimpses into the singers entire life and career to date. 
Garth has also now gone vinyl with his meticulously-curated vinyl package, LEGACY. This career-defining collection includes 3 different boxed sets: Limited Edition, Original Analog Edition & Digitally Remixed/Remastered Edition. Each edition features 5 hit albums including No Fences, The Chase, In Pieces, Fresh Horses & Triple Live, plus CDs with bonus tracks for a total of 7 vinyl albums & 7 CDs in each edition. During the first pre-sale, Garth smashed records with 20,000 packages sold in under 18 hours, totaling 420,000 vinyl records. Forbes noted, "To put this in context, The Beatles were the number-one vinyl artist in 2018 with 321,000 sales over 12 months." 
In March 2019, Garth launched The Stadium Tour, which has broken stadium attendance records in St. Louis, MO, at The Dome at America's Center; Glendale, AZ, at State Farm Stadium; Gainesville, FL, at Ben Hill Griffin Stadium; two sold-out nights at Minneapolis's U.S. Bank Stadium; Denver, CO, at Mile High Stadium; Eugene, OR, at Autzen Stadium; and two sold-out nights at Albertsons Stadium in Boise, ID. Garth's show in Knoxville, TN, at Neyland Stadium hosted the largest attendance in Neyland Stadium and Tennessee history for a single-concert event. Garth also set the record for largest attendance at a one-night musical event at Ford Field in Detroit, selling out a show set for February 22, 2020, with over 70,000 tickets sold in 90 minutes. In 2019, Garth Brooks The Stadium Tour averaged just over 83,000 tickets in each city and over 914,000 tickets sold to date. 
In October 2018, Garth sold out the first ever concert at Notre Dame Football Stadium. The concert was filmed for a CBS Television special, "GARTH: LIVE AT NOTRE DAME!" viewed by nearly 14 million.
In 2017, Garth finished the three-and-a-half-year long Garth Brooks World Tour with Trisha Yearwood. Forbes proclaimed, "Garth Brooks' World Tour Solidifies His Status As The Best Arena Act Alive." The tour smashed records previously held by such acts as The Beatles, The Rolling Stones, and even Garth himself. The tour played 79 cities and 390 concerts, with over 100,000 tickets sold in over 20 cities. The tour sold over 6.3 million tickets, making it the biggest North American tour in history and the biggest American tour in the world.
Garth also has Inside Studio G, a weekly Facebook Live series. It airs every Monday on Garth's Facebook page at 7 p.m. ET.