CINCINNATI BENGALS (1-0) AT DALLAS COWBOYS (0-1)
Television: Live coverage on the Bengals Preseason Network with broadcasters Mike Watts (play-by-play), Anthony Munoz (analyst) and Mike Valpredo (sideline reporter). The network is led by flagship WKRC-TV (CBS Channel 12) in Cincinnati. Also on the network are WKEF-TV (ABC Ch. 22) in Dayton, WSYX-TV (ABC Ch. 6) in Columbus, WLIO-TV (FOX Ch. 8.2) in Lima, WDKY-TV FOX Ch. 56) in Lexington, Ky. and WDRB-TV (FOX Ch. 41) in Louisville, Ky.
Radio: The game will air on the Bengals Radio Network, led by Cincinnati flagship stations WCKY-AM (ESPN 1530; all sports) and WEBN-FM (102.7). Broadcasters are Dan Hoard (play-by-play) and Dave Lapham (analyst).
Setting the scene: The Cincinnati Bengals' starters took center stage last week in the preseason opener vs. Chicago, with the first-teamers on both offense and defense playing well in limited action. On Saturday, those starters look to further their preseason progress as the team visits Dallas to take on the Cowboys at AT&T Stadium.
Perhaps the primary takeaway from the Bengals' 30-27 win over the Bears focused on the Bengals' new-look offense, headed by coordinator Bill Lazor, making its much-anticipated debut. QB Andy Dalton and the rest of the firstteamers provided the game's main highlights, producing two TDs in three possessions. Dalton completed six of eight passes for 103 yards and two TDs (116.7 rating). His lone blemish — a pick-six — was widely considered to not be his fault, as it occurred after intended WR John Ross slipped and fell on his route. Also early in the game, with starters on both sides still on the field, WR A.J. Green had catches of 22 and 26 yards, while HB Joe Mixon impressed fans with a 24-yard TD reception that included a spin, a broken tackle and an notable balancing act. HB Giovani Bernard averaged 5.8 yards on his four carries, and Ross made up for his early mistake when he caught a short pass in the flat and darted ahead 20 yards to set up the team's second TD.
"This is what it's all about," said head coach Marvin Lewis. "It's fun. It's great to see our young guys go out and play. It's great to see Joe (Mixon) have a play like that (touchdown). It's great to see John (Ross) make guys miss. That's our lifeblood — these guys and their athleticism. ... For them to make people miss (tackles) in the open field, that's why we have them."
Also worth noting on offense was the play of the Bengals' revamped offensive line, which provided a clean pocket for Dalton and created lanes in the running game. In addition, WR Josh Malone led the Bengals with 41 receiving yards on three catches, including a 23-yarder with 15 seconds left in the second quarter to help set up a Bengals FG on the final play of the first half. But perhaps the most talked-about offensive play of the night belonged to rookie seventh-round pick Auden Tate, who out-positioned and out-jumped a Bears defender for a 33-yard TD grab with 2:14 left, giving Cincinnati the lead for good.
"We see that every day at practice," Green said of Tate's catch. "He has some of the best hands on the ball I've seen." Said Ross: "He (Tate) has some hands, and it shows. (QB) Jeff (Driskel) did a great job getting out of the pocket and moving around, and for him to get open and make a touchdown catch like that, that was a great one."
The Bengals' defensive starters also played well in limited action. Six-time Pro Bowl DT Geno Atkins, who led all NFL interior linemen in sacks (nine) in 2017, recorded the team's only sack of the night. DE Carlos Dunlap added a tackle for a loss, and second-year pass-rush specialist Carl Lawson had two QB hits. The secondary helped hold Chicago starting QB Mitchell Trubisky to four yards passing on two Bears possessions.
"It's a good start to things," Lewis said of his team's win in the preseason opener. "We're going to have some young players play (this time of year), and getting them in there for meaningful football was good. We'll continue to do that the rest of the preseason."
Dallas enters this Saturday's contest with 0-1 preseason record, after a 24-21 loss at San Francisco last week. A notable storyline for the Bengals-Cowboys matchup will be the offensive lines of both teams, which swapped OL coaches this offseason. Bengals OL coach Frank Pollack came to Cincinnati after five seasons (2013-17) in Dallas, while Cowboys OL coach Paul Alexander joined Dallas after serving as a Bengals assistant from 1994-2017. Alexander's 24 seasons as a Bengals position coach (23 as OL coach) are second-most in team history.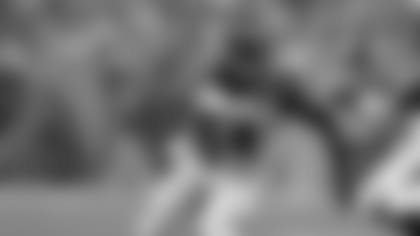 The series: Dallas leads 8-4, including 6-1 as the home team. The Cowboys have won the last three meetings. The Bengals' last win was a 26-3 decision at Cincinnati in 2004, and Cincinnati's only win at Dallas was 38-24 in 1988.
In preseason, the Cowboys lead the series 2-0. The teams first played in preseason in 2010, in the Hall of Fame Game at Canton, Ohio, before meeting again at Dallas in '13.
This week's game will mark the Bengals' third trip to AT&T Stadium. In addition to the 2013 preseason contest, the teams met there in the regular season in '16. The '16 matchup drew an attendance of 91,653, the largest-ever crowd for a Bengals regular-season game, topping a house of 87,786 for a 2004 visit to FedEx Field in Washington. The largest crowd for any Bengals game remains 92,045, for a 1990 season playoff game against the L.A. Raiders at the L.A. Coliseum. 
Bengals-Cowboys connections: Cowboys offensive line coach Paul Alexander coached for the Bengals from 1994-2017. His 24 seasons as a position coach (23 as offensive line coach) in Cincinnati are second-most in team history. ... Bengals offensive line coach Frank Pollack coached for the — 2 — (Bengals-Cowboys connections, continued) Cowboys from 2013-17 ... Bengals QB Andy Dalton played at Texas Christian University ... Bengals K Randy Bullock, HB Tra Carson and OT Cedric Ogbuehi all played at Texas A&M University. Carson is from Texarkana, Texas, and Ogbuehi is from Allen, Texas (Allen High School). ... Bengals G Trey Hopkins, LB Malik Jefferson and OT Kent Perkins all played at the University of Texas. Jefferson is from Mesquite, Texas (Poteet High School), and Perkins is from Dallas (Lake Highlands High School). ... Cowboys HB Ezekiel Elliott, WR Noah Brown and RB Rod Taylor all played at Ohio State University ... Cowboys WR Mekale McKay is from Louisville, Ky., and played at the University of Cincinnati ... Bengals DT Andrew Billings is from Waco, Texas, and played at Baylor University ... Cowboys DE Taco Charlton is from Pickerington, Ohio ... Cowboys G Dustin Stanton entered the NFL as a CFA signee of Cincinnati in 2017 ... Bengals C Brad Lundblade is from Argyle, Texas (Liberty Christian High School) ... Bengals HB Jarveon Williams is from Converse, Texas and played at the University of Texas-San Antonio ... Bengals assistant offensive quality control/offensive line coach Robert Couch is from Plainview, Texas and coached in the high school ranks in metro Dallas at Canyon Creek (Richardson, Texas), Prestonwood (Plano), St. Mark's (Dallas) and Faith Christian (Grapevine). ... Bengals running backs coach Kyle Caskey played at Texas A&M University ... Cowboys offensive coordinator Scott Linehan coached at the University of Louisville from 1999-2001.