MOBILE, Ala. - A week after his son completed a champagne season bubbling with the Heisman Trophy and national championship, Jim Burrow muses about the cup of coffee he had in the NFL with the Packers in the bicentennial fall of 1976.
"My first pre-season game was against the Bengals at Lambeau," Burrow is saying. "I stuck with the team and then later that year we played in Cincinnati and I was cut the next week and went to play in Canada for five years."
Before you can start talking about the stars and fate and irony and a little twist of Shakespeare in the emerging tale of Joe Burrow and the Bengals, his dad plays it as cool as the son in the pocket. The draft, Jim Burrow allows, is a long way away and he prefers not to discuss it or Joe or what may come April 23.
But he has no problem talking about the game he dedicated 51 years, ever since junior high in Mississippi, and how it took him from Amory to Ames and Washington State to Ohio University and how football can be a very small world.
"When you've coached and played as long as I have," Burrow says, "you're going to end up with a lot of different connections."
The Bengals, who are here this week coaching the Senior Bowl, have no problem with Joe Burrow choosing to decompress this week and not play in the all-star game. In a way, Jim Burrow is decompressing, too, on Monday.
He's doing what he did all those years ago when he went to play safety at Nebraska and then gave the Packers a try before going to the CFL after what turned out to be three NFL games. He's driving north with his wife after Joe Burrow's once-in-a-lifetime season at Louisiana State and he's got about four hours left to Athens, Ohio, with Louisville on the horizon.
"We've been a lot of places, but I haven't had the nomadic experience a lot of coaches have had," Jim Burrow said.
Before retiring last season to watch the Heisman become a part of the family, Jim Burrow, 66, had been the defensive coordinator at Ohio University for 14 years.
Before that it began with seven years coaching DBs and defense at Washington State in the early '80s. Then there were 13 years in Ames, Iowa, where they stayed when Joe's older brothers reached high school. First it was at Iowa State and then at Ames High School. Then after brief stints at Nebraska and North Dakota State, he went with Frank Solich to Ohio, where they decided to stay when Joe hit ninth grade.
"We took Joe to some Reds games, but we never made it to the Bengals," Jim Burrow says. "Sunday was a work day, the first day of preparation for the next game."
He laughs when he is told it sounds like he won't get lost in Cincinnati and he says that's right.
"I know how to get to UC, for sure," Burrow says.
Joe not only was on the verge of going to the University of Cincinnati, but his dad spent many days at Bearcat football camps looking at players and developing ties to the UC coaching staff. Plus, there was OU's camp in the Cincinnati suburb of Mason.
 "I recruited Dayton and the Miami Valley," Jim Burrow says. "But I went to a lot of the high schools in Cincinnati to help out on defensive players."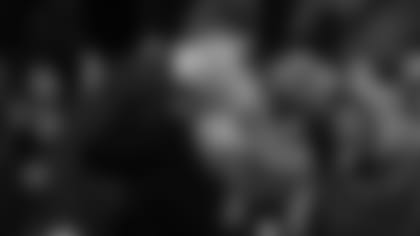 He beat Joe to Paul Brown Stadium. Several years ago he was there for one of Bengals head coach Marvin Lewis' coaching clinics and it was one of those seasons he attended a spring practice. When Lewis invited the OU coaches to stay for lunch he ate with Bengals offensive coordinator Bob Bratkowski, a guy that had coached at Washington State when Burrow was just starting his career.
He shares his college with Bengals head coach Zac Taylor (Nebraska) and like Taylor's father Sherwood at Oklahoma, he was a Big Eight safety in the '70s before getting into coaching, a venture both put family first before the moving vans.
But before that the Packers took the 5-11, 181-pound Burrow in the eighth round in the 1976 draft. Bart Starr was the head coach and his secondary coach was a former NFL cornerback coaching DBs for the first time.
Charles Richard LeBeau, a future Hall-of-Famer who had spent the previous three seasons breaking into coaching running the Eagles special teams and a future Bengals head coach who would spend most of his coaching career in Cincinnati.
"He was one of the younger coaches on that staff and he became one of the greatest coaches in the NFL," Burrow says. "I've always been proud of the fact he was involved in drafting me. He's certainly somebody I respected for many years."
Burrow says he has pulled up the rosters from Sept. 26, 1976 from time to time to refresh the memory. Packers vs. Bengals at Riverfront Stadium. And he admits he doesn't remember much except that he got together the night before the game with one of his friends from Nebraska, Bengals running back Tony Davis.
"I think they had Boobie Clark. Archie Griffin was there, right? I think Ken Anderson was still the quarterback," Burrow says. "I was a special teams player. I don't even know if we won. I think we lost. That's a long time ago."
But that's pretty good. Griffin had a touchdown while rushing 20 times for 78 yards. Boobie added 39 yards on seven carries. Anderson threw a touchdown and no picks while the Packers' Lynn Dickey had no touchdowns and one of his two interceptions was Bengals cornerback Ken Riley's pick-six.
The next week Burrow was in Canada, starting a five-year run that saw him win a Grey Cup and make the all-star team twice. But that obscure September NFL game in Riverfront 43 years ago may suddenly have a very big asterisk in Bengals history.
"I guess you'd say my first NFL game was against the Bengals and my last one was in Cincinnati," says Jim Burrow, driving back into Ohio in what may be a full circle. "Let's see what happens."