This was long before Bengals kicking prodigy Evan McPherson became the youngest to ever end an NFL overtime with his foot.
Back when McPherson ended a long-ago overtime with his head. Back when he grew up fast and Fort Payne High School became the champions of Class 6A in the state of Alabama. Since it is soccer in Alabama, which is slightly behind water polo in local interest, the only ones that really remember McPherson's walk-off sudden death header against Northview are the ones that matter.
"Cool as a cucumber," says Tom Shanklin, the coach who put in McPherson early in the season.  "A great pass from Danny Gallegos, senior captain. It got over the goalie, took two bounces and went into the back of the net."
McPherson, whose father LaDon calls him "an old soul," teamed with four other freshmen to give the Wildcats the title that day. But it was McPherson who used that old head to get MVP.
In the building named after Paul Brown, the legendary Bengals coach who demanded his players act like "you've been there before," his team's latest hero had.
"I guess you could say," McPherson says, "that was my first walk-off experience.
"I just got a great pass. He saw me stick my hand up. I was running across the middle. He kind of kicked it up in the air and I just ran under it and flicked it over the goalie. I wouldn't say it was something we practiced. It was just me and one defender."
Now, that latest walk-off, Sunday's 33-yarder from extra point range at age 22 years, 53 days and extra special enough for him to be named AFC Special Teams Player of the Week, came by plenty of practice. Forget special teams coordinator Darrin Simmons' meticulous training camp regimen that also prepped him for Sunday's 53-yard bomb and three arrows for extra points.
Try those kicking camps when he was a little kid tagging along with his parents and older brother Logan. While Logan would kick for the college coaches, Evan would take a ball and a tee and go off by himself to find his own goal posts.
Kicking is a family heirloom passed down like fine jewelry. When Evan went to an Alabama kicking camp, his younger brother, 11-year-old Alex, got into the indoor complex and had eyes popping during the lunch break. Since this is Alabama and football, it didn't go under the radar Alex is committed to kick next year at, of all places, Auburn.
"It's 12 straight years running one of the boys has been the kicker at Fort Payne," says LaDon McPherson, who just bought another vehicle because the driving has just begun. "From Logan to Evan to Alex."
(They know their kickers in Fort Payne. They've noticed lately that after Evan finishes a kick, he rolls his left leg like Ravens great Justin Tucker.)
His son went through his first NFL training camp with a watch that helps him control his heart rate for such moments. LaDon isn't sure what number his pulse hit in his Paul Brown Stadium seat as Evan came on the field for Sunday's last play. He just wants it to be more than his. He figures it can't be any more nerve racking than Evan's days at Florida in the wild din of the SEC.
"As parents, we want to take the pressure of him. We ask God to give us the pressure," LaDon McPherson says. "Give us the tension and let him just do what he does. Give us all the anxiety."
If there was ever a guy groomed for a moment like Sunday, Evan McPherson is it.
While the 56,000-plus at The Paul erupted when the kick went through, the 16,000 or so back in Fort Payne were just getting started. Since this is Alabama, watching a Bengals-Vikings game may be right there with a root canal.
Not anymore. Not in Fort Payne.
"You can't begin to realize what this means down here," Shanklin says. "It's all anybody is talking about. We've never had anybody play in the NFL. And it's just not Fort Payne. It's DeKalb County. Very rare. Everyone is talking about it. Great family. Very faith-based. Realistically, you're having people that could care less about watching a football game on Sunday making it a point to watch the Cincinnati Bengals."
No doubt some of those are the good people in his mother's orbit of community theater. Amber McPherson, a social worker who is the Forensic Interviewer/Family Advocate at the DeKalb County Children's Advocacy Center, has directed the annual play that raises funds for the organization that helps abused and at-risk children.
She's been doing it over the last quarter of a century in the town where she grew up in the northeast sliver of Alabama. About 20 minutes from Georgia, 20 minutes from Tennessee and now a moment's notice from NFL history. The family was well known around town before Sunday. She's also the drama director of Fort Payne's First Baptist Church and that has had LaDon thinking.
"You look at his interview after the game and he's very comfortable," LaDon McPherson says. "I think a lot of that comes from Amber getting our kids up there on stage in church at an early age."
During that news conference, McPherson paid homage to Fort Payne with a shirt logoed with "Kicker U.," over the left pocket. That's a product of Jack Davidson's business, Fort Payne Footworks and Outdoors. Davidson came up with another shirt after McPherson was drafted. It has a drawing of McPherson standing in front of goal posts and underneath it says, "From Fridays in Ft. Payne …. To Saturdays in Gainesville … To Sundays in Cincy."
On Monday, Davidson says a few of those T-shirts moved.
"Business hasn't been great, but we didn't do it to make money, it's more about pride for the community," says Davidson, who has donated some of the proceeds to the advocacy center.
McPherson, himself of course, can't be caught dead wearing that shirt around the locker room. He laughs and says he may have a much older soul than his two partners in overtime, ageless holder Kevin Huber and long snapper Clark Harris. They're the two oldest on the team who keep things loose by not acting their age at times.
And he knows what they would do if they even saw the shirt.
"Can't let them do that," McPherson says.
McPherson may not be as famous as Fort Payne's greatest celebrities, the Southern rock band Alabama that ruled the '80s with a string of crossover hits. But the shirts show he's getting there. And it's such a tight-knit place, they still see the band members around town running errands and Davidson says if they're not McPherson fans then their kids are.
It's just that kind of town.
"I used to work with his dad in the sock business. My wife graduated with Evan's mom," Davidson says. "(Evan) is engaged to my daughter's friend that graduated with her. He's one of these guys if you left your wallet in his car you wouldn't have a thing to worry about."
LaDon McPherson, now a quality manager for a steel company, says his middle son "has always been a cool cat. He's a rules follower. He doesn't party." Not long ago LaDon was talking to Evan's fiancée, Gracie, and she said she's never had an argument with him. And it's been awhile. They've been together since Evan was in ninth grade and she was in eighth.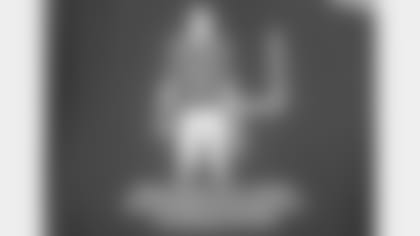 But Shanklin says underneath it all is a belly of fire. LaDon saw it when someone mentioned to him about the possibility of going to Florida and becoming the Daniel Carlson of Florida. At the time, Carlson had just wrecked every record at Auburn
"But Evan said," LaDon recalls, "I don't want to be the Daniel Carlson of Florida. I want to be the Evan McPherson of Florida."
Darrin Simmons, his coach now, demands balance in all things. That's why he coveted McPherson's personality. Courtship steady.
"I always thought was just a humble guy no matter what he did," Shanklin says. "He didn't play soccer his senior year. We respected that. He had committed to Florida and didn't want to get hurt. But he stayed around and was the manager of the team."
Here's a guy that won a state title three years later filling the water jug, putting up nets and setting up cones for drills. His mother advised him to take the job because "you should be around your friends." He could see that.
"I've got great friends," says Evan McPherson, who is winning more all the time.