The 2021 NFL regular season has come to an end and, with it comes two things: the playoffs and regular season accolades. With the Bengals meteoric rise this season, the team has been awarded both scenarios.
The Bengals will host the Las Vegas Raiders come Saturday in a Wild Card Game (4:30 p.m.-Cincinnati's Channel 5). Until then, Pro Football Focus enticed the Who Dey faithful by naming four Bengals players to their All-Pro team.
Quarterback Joe Burrow; wide receiver Ja'Marr Chase; running back Joe Mixon and cornerback Chidobe Awuzie were all announced to PFF's 2021 Second Team.
SUPERSTAR SIGNAL-CALLER
Burrow might be the most interesting player mentioned as he 'backs up' Tampa Bay Buccaneer quarterback Tom Brady in PFF's eyes. Burrow's strong push towards the end of the season helped grab the second-highest quarterback PFF grade – 91.7 – behind Brady's 92.0.
PFF's comments on the young quarterback's production sum up his selection:
"Burrow just needed a few more weeks of the season at his current level of play to pull away. Cincinnati sitting him down for Week 18 allowed Brady to jump back to the top of the PFF grades."
Burrow bested Brady in pure passing grades; 91.2 and 90.8 respectively. In 16 games, Burrow has thrown for 4,611 yards and 34 touchdowns which are sixth and eighth in the league.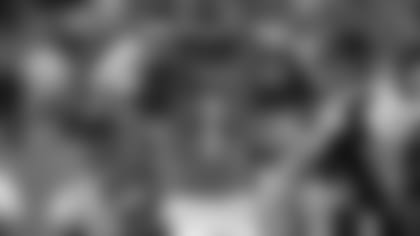 CHASE ON THE CASE
One of Burrow's favorite targets, Chase, flashed on the field and PFF took notice. The greenhorn wideout set the NFL rookie and franchise receiving yard records with 1,455 yards. This prompted PFF to grade Chase out with an 83.1 overall which is ninth at the position. 
Chase's pure receiving grade (84) pushed him up to the eighth spot
Chase and former LSU teammate Justin Jefferson were slated behind the Los Angeles Rams Cooper Kupp and Green Bay Packers Davante Adams on PFF's list. Chase is the only wide receiver representing the AFC; his receiving yards and 13 touchdowns are the most in the conference.
PFF had this to say about Chase:
"Chase at his best was unstoppable as a rookie. His high-end games were incredible, and the only thing keeping him from being a first-team All-Pro was a run of seven games where he had middling production outside of the Bengals contest against the 49ers."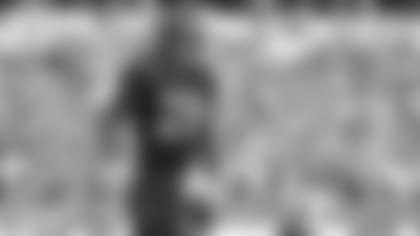 MIXON IN THE MIX
Burrow has many weapons to work with as seen with Chase; Mixon is no exception. Mixon has been a diamond in the rough in terms of player talent but has often been overlooked. After a few stellar performances and with the team posting a 10-7 record, Mixon is finally getting noticed outside of the 513.
In 16 games, Mixon ran for 1,205 yards and 13 touchdowns on 292 carries this season which ranks third, fourth and third respectively. All of these stats are career bests for the running back; a testament to the reunion of Mixon and offensive line coach and run game coordinator Frank Pollack.
Further bolstering his case for the honor, Mixon caught 42 passes for 314 yards and three touchdowns.
PFF graded 6-foot-1 220-pound running back 79.5 overall – good for seventh – and 82.3 for rushing coming in sixth. Putting it all together, Mixon's 2021 resume slotted him alongside First-Team recipient Indianapolis Colts Jonathan Taylor.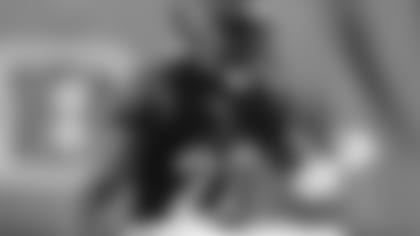 CATCH 22
While the Bengals offense is built with young players by way of the draft, the defense was built mostly through free agency. Looking for a fresh start, former Dallas Cowboy cornerback Awuzie found himself in the Queen City and has been a star ever since.
To date, No. 22 has recorded 53 solo tackles, two interceptions and 14 passes defended in 14 games. 
In terms of PFF grades, Awuzie comes in as the highest grade AFC cornerback and the second-highest overall grade at 83.4. Awuzie's stardom shines brightest in coverage; he ranks third in the league with an 84.2 grade.
Joining Awuzie on the Second Team is Darius Slay of the Philadelphia Eagles; the First Team is made up of LA Ram Jalen Ramsey and Atlanta Falcon A.J. Terrell.