With the fantasy football championship over for most, the end of the fantasy season is officially here.
While a few crazy leagues play through Week 17 of the NFL season, the vast majority of fantasy leagues held their championship game this week. Some were in the hunt for the league title, and this remained active to the very end. Others were in the consolation bracket, leaving them to fight for, at best, 3rd place. What about me you ask? Well, I'm in over 40 leagues total. So, I win some and I lose some. But, I always win more than I lose!
Around the NFL, it was no less crazy this week than any other week. Jay Ajayi resurfaced; Adam Thielen and Jordy Nelson put on an impromptu receiver's clinic in Green Bay; Tyrod Taylor did exactly what I thought he would do, and put on an audition for potential new teams next year; Travis Kelce showed that even TEs not named Rob Gronkowski can finish as elite fantasy players. And, as if all that wasn't enough, Marcus Mariota and Derek Carr both suffered broken fibula's this week.
I'd be remiss if I didn't at least mention how the Chargers snatched defeat out of the jaws of victory, not once, but twice this week. And, in doing so, they ruined the Browns chance to run the table on the NFL, in reverse. As someone who grew up in San Diego, I can tell you this loss will end up going down as the straw that broke the camel's back as it were. With the Chargers looking like they will indeed move to Los Angeles next season, I know plenty of fans who are feeling like this was a fitting end to their love for the Bolts.
Sam Bradford – Vikings: Bradford had his best game of the season, piling up 382 passing yards, and 3 touchdowns, against the Packers. While he did lose a fumble, he didn't throw an interception. Bradford has long had the raw skills to do this more often, but hasn't had the chance given the teams he's been a part of.
The Vikings WRs are what they are, and not much more. It is going to be interesting to see what they do this off-season with their WRs and RBs, so keep an eye on the news. If they make some smart moves, Bradford could end up being a higher-end QB2 next season.
Tyrod Taylor – Bills: Taylor put up great numbers in the final week of the fantasy playoffs, racking up 329 passing yards, 60 rushing yards, and 3 touchdowns against the Dolphins. The Dolphins were without top CB Byron Maxwell, which obviously helped boost Taylors abilities this week.
Taylor will be a free agent this off-season, and the Bills have been unwilling thus far to sign him to a long-term deal. Taylor is no-doubt auditioning for potential new suiters to finish out the season, so motivation is on his side to in Week 17.
Jay Ajayi – Dolphins: Ajayi came back to life this week, running the ball 32 times for 206 yards and a touchdown in an overtime win against the Bills. Had it not been for overtime, where Ajayi broke off a 57-yard run, he would have finished with around 150 yards. Nevertheless, his owners got themselves a nice Christmas surprise in their fantasy football stocking.
Ajayi now had 3 200-yard games this season, but two of them were against the Bills. Next season fantasy owners are going to drastically overvalue him in their drafts, possibly putting him in the RB1/2 range for drafts. My contention is he is FAR more a RB2 than a RB1, and more in the mid-lower RB2 range. Be aware, and beware.
DeAndre Washington – Raiders: Washington did a massive amount of fantasy football damage, from the waiver wire this week. Despite being inactive in 3 of the last 4 games, Washington put up 99 yards and 2 touchdowns.
It was a costly win for the Raiders, who lost [Derek] Carr for the remainder of the season. Washington shouldn't be counted on if you are still playing in Week 17, so chalk this up as a missed week and move on. 
Adam Thielen – Vikings: Thielen had himself an Ajayi effort this week, posting 13-of-15 receiving, 202 receiving yards, and 2 touchdowns against the Packers. Thielen will be a restricted free agent after this season, and is doing his best to make himself some money with his play this year.
He is looking like a poor-man's 2013 version of Julian Edelman, which is going to make him an interesting mid-round pick in PPR formats next year. He's someone to keep an eye on this off-season for sure.
Brandon LaFell![](/team/roster/brandon-lafell/28270fc7-9e37-47ff-b671-3e1d8dc41542/ "Brandon LaFell")– Bengals: With A.J. Green![](/team/roster/aj-green/d1e7b054-2722-4a10-9dad-687267489bd5/ "A.J. Green") and Tyler Eifert![](/team/roster/tyler-eifert/36fdf348-c00c-44bb-bc76-2833910b8553/ "Tyler Eifert") out, LaFell rolled the clock back and put up a 6/130/1 line against the Texans normally tough secondary. I was skeptical the Bengals would be able to move the ball in the air given the Texans history of shutting down passing attacks. Of Andy Dalton![](/team/roster/andy-dalton/9378c4ed-938c-434c-929d-4d45fe252101/ "Andy Dalton")'s 268 passing yards, 130 of them went to LaFell, meaning he accounted for 48.5 percent of the passing attack this week.
LaFell is a free agent this off-season, but he is the only reliable WR to trust as we finish out this season. With the season coming to an end, look for LaFell to finish with WR2/3 value in a week where most fantasy starters will either sit out completely, or be limited to a half of work. He'll be in the DFS WR discussion for sure.
Travis Kelce – Chiefs: Kelce has been nothing short of a BEAST since Week 11, hauling in 42 catches for 651 yards. Of those, 11 receptions and 160 yards came this week. And, he scored his 3rd touchdown of the season for good measure. It's somewhat hard to believe that a TE can draw 103 targets, 73 receptions, and 957 yards, but score just 3 touchdowns the whole year.
The Chiefs are a running team. But, when they pass, it is Kelce that Alex Smith is looking to more often than not. He's a TE1 with huge upside in PPR formats. But, his lack of scoring caps makes his ceiling fairly visible. He's not in the Gronkowski fantasy realm, but a nice substitute nevertheless.  
Jacksonville Jaguars defense: I told people not to overlook the Jaguars too much given the changes that had been recently made. This week they shocked the NFL by beating the Titans 38-17, and ranking out as fantasy football's #3 defense.
Not only did they hold the Titans to 17 points, but the Jags also racked up 3 sacks, 1 INT, which Jalen Ramsey took to the house for his first career pick six. I don't care what anyone says about the Jaguars; if they find the right coach this off-season, they could do some real damage in the AFC South. The future is bright with a roster of young talented players, they just need the right coaching staff to harness that talent.
Marcus Mariota – Titans: The injury notwithstanding, Mariota had a pretty hard time against the Jaguars underrated pass defense this week, managing just 99 yards passing and a touchdown. As I mentioned before, Mariota broke his fibula, and like Carr, will miss the remainder of the season.
Mariota will almost surely miss the off-season program for the Titans, but word is he will be ready for training camp. Mariota has shown growth this season, but the Titans will need to add some WRs this off-season or that growth will stop soon enough.
Cam Newton – Panthers: Newton was absolutely terrible this week, with his numbers not doing his day justice. Newton finished with 198 passing yards, 36 rushing yards, 1 TD, and 2 INTs, but he could have easily thrown as many as 6 INTs had the Falcons DBs not dropped them.
Newton isn't looking like the league MVP he once was, putting him more in the low-end QB1 range now. Fantasy owners are going to have to adjust his value when considering him as a possible QB next season.
Jeremy Hill![](/team/roster/jeremy-hill/a8435a7b-a76b-42a6-98c6-a2a3fd8e62e0/ "Jeremy Hill")– Bengals: Hill came into this week with dealing with a knee injury that put a questionable tag on him. It was that knee injury that limited him to just 7 carries, of which he turned into 8 yards.  It's hard to see numbers like this from a guy who had scored 3 weeks in a row, and was making owners remember the RB1 they drafted him to be.
The lack of production isn't Hill's fault, or the Bengals, but that doesn't change the hurt fantasy owners feel. It will be interesting to see exactly what the Bengals do this off-season, both with players and coaches. Hill has shown his upside as a power runner, but the presence of Giovani Bernard![](/team/roster/giovani-bernard/69ef7ebd-86c9-4f7f-831a-dda8c8bf1737/ "Giovani Bernard") and the passing game limit his ceiling in fantasy football.
REMEMBER: NFL value is different than fantasy value.
Kenneth Farrow – Chargers: Playing the Browns has been a recipe for success this season for 15 teams, so it would make sense that team 16, the Chargers, would have success too. Right? Wrong! The Chargers looked like a blind man, in a dark room, looking for a black cat, that isn't there.
Farrow could have had himself a massive game, but instead saw just 14 touches, which he turned into 57 total yards. The Chargers placed him on injured reserve with a shoulder injury, ending his 2-game run as the starter. Farrow was an undrafted free agent, and will likely have to fight for a roster spot next season. He looked like a bench player on the Chargers roster this season, and isn't worth even considering in fantasy football next season.
Julio Jones – Falcons: Jones came back this week from a toe injury, and fantasy owners paid the price. Jones did manage 4 catches for 60 yards, but those number leave him as the #50 ranked WR in PPR formats this week. Not #50 overall either. That is just at the WR position. He was obviously not willing to push the toe too hard, playing just 62 percent of the Falcons offensive snaps.
Jones is clearly an elite WR, and one of the first players taken off the board on draft day. That won't change next season, but the end of this season will leave a bitter taste in fantasy owners' mouths for sure.
Ty Montgomery – Packers: Montgomery's owners were excited about being able to use the Packers starting RB in their WR slot this week, possibly getting RB1/2 numbers at the WR2/3 position. Instead, they got roughly 11 fantasy points thanks to his 40 total yards and no touchdowns. It was a disappointing total in a game where the Packers scored 38 points.
It will be interesting to see what the Packers do with Montgomery next season, given his production this season. Eddie Lacy is still in Green Bay, so it is unlikely Montgomery will win the starting RB position. At best, he will form a RBBC with him Lacy, draining both of their fantasy values.
Hunter Henry – Chargers: Henry was a complete and total bust this week, failing to even register a single target against the Browns. Instead, Antonio Gates put on a show, drawing 13 targets, hauling in 8 of them for 94 yards and a touchdown.
Henry may very well be the future at TE for the Chargers, but as long as Gates is playing his value is capped. Henry's value next season will depend on what Gates does this off-season. If he comes back for one more year, Henry is nothing more than a boom-or-bust TE2. If he retires, Henry becomes a low-end TE1.
Tennessee Titans defense: Far too many of those "fantasy experts" put the Titans on their start list for Week 16, simply because they were playing the Jaguars offense. Well, the Jaguars were having none of that mess as they knocked the Titans down to the 6th lowest ranked fantasy defense this week.
Not only did Tennessee give up 32 points to Jacksonville, but they registered just 2 sacks, 1 recovered fumble, but no interceptions. The points allowed put them in a hole that was hard to crawl out of without multiple take-aways. With Mariota out, I wouldn't bet on the Titans defense in Week 17. My guess is they will spend plenty of time on the field, and thus will be tired.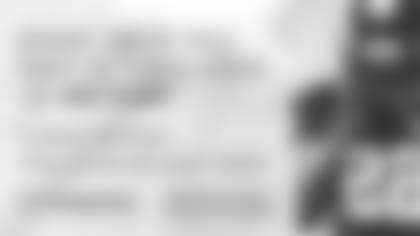 ](https://ad.doubleclick.net/ddm/trackclk/N194604.133116BENGALS.COM/B10246112.137180342;dctrkaid=309552526;dctrkcid=73766662;dclat=;dcrdid=;tagforchilddirectedtreatment)