James Morris hails from Rio Rancho, NM and has been playing fantasy sports for just over 15 years. Not only does he write the Bengals fantasy section, but he also does the Miami Dolphins fantasy section. Crossing over, Morris writes the fantasy sections for the Minnesota Timberwolves in the NBA. Just send him an email and he will reply back the same day with your answer. Or, find him on Twitter (Fantasyguy23) and get all your NFL news before it hits the national media. *
[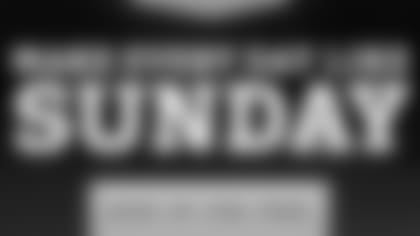 ](http://fantasy.nfl.com?icampaign=fantasybengalsarticle)
Here we are, Week 1 of the NFL season! We've talked about it for months. We've salivated over it since the start of the preseason. We've emailed back and forth since your fantasy drafts trying to find waiver wire gems and overpriced dead weight on your rosters. You've sent me trade questions and I guided you up to this point. Well, now we've reached the point where all that prep work gets put to action and you march your way to a league championship.
And let us not forgot about the next biggest topic on everyone's mind this season, Madden 25 courtesy of EA Sports. EA Sports has provided me with copies of Madden 25 on Xbox 360 and PS3 to give to my readers. I will be giving out one (1) copy per week to the fan that posts my article on their social media page and gets the most likes for it. You have to tag me in the posting so I can track who is getting the most likes and retweets/favorites. So, make sure you click on the Facebook and Twitter buttons above, and tag me, to win a copy of Madden 25!
The first thing any true Bengals fan notices about the team is the complete and total lack of respect their fantasy players seem to generate from those so-called "fantasy experts."
Andy Dalton finished last season as NFL.com's 12th-ranked fantasy QB, yet I've seen him as low as the 20th-ranked QB by a pretty well-known fantasy website. I'd love Dalton as a high-end QB2 this season, and could see him have QB1 weeks mixed in. Giovani Bernard is going to be a worthy flex option for those in PPR formats, while BenJarvus Green-Ellis is going to be a flex play in standard scoring formats.
We all know A.J. Green is a stud, but I have a feeling Mohamed Sanu is going to see enough targets to make him worth a roster stash in 14-team and deeper leagues right now. The TE spot is Jermaine Gresham's right now, but Tyler Eifert is the man to watch in the second half of the season. I wouldn't stash him yet in standard-size leagues, but keep an eye on him and be ready to snatch him up.
And then there is the Bengals defense, which I have ranked as a top 5 defense in the NFL. They are an every-week start in all formats. For those in IDP leagues, Geno Atkins is a must-own player, while Michael Johnson is a nice low-end fantasy starter for the DL position. Carlos Dunlap is right outside the top 12 D-linemen for me, but can certainly be a game-by-game player depending on the matchups.
Colin Kaepernick – QB, 49ers: Kaepernick finished last season with a bang and looks to continue that success in Week 1 against a mediocre Packers defense. While Kaepernick doesn't have Michael Crabtree to throw to, he does still have Vernon Davis and a safety net in Anquan Boldin. What will hurt him is a lack of big-play ability in the receiving corps, but Kaepernick can make up for that with his legs and accuracy when threading the needle. I like him as a solid QB1 in Week 1.
Michael Vick – QB, Eagles: Vick is someone I am not sold on because of his problems last year, plus a new coach and offensive scheme. Add to that Jeremy Maclin lost for the season and there is even more cause for concern than there was last year. However, the Eagles were able to run an average of 75.0 offensive plays per game in the preseason, which was the most in the NFL. If they can keep up that pace, Vick will have enough plays to rack up the fantasy stats.
Maurice Jones-Drew – RB, Jaguars: MJD isn't nearly the RB he once was, and the Jaguars struggles at QB are the same as they've always been. That being said, I like him this week against a Chiefs defense I'd put in the upper teens or lower 20s this season. Blaine Gabbert has shown us what he can't do, and MJD looks to finally be healthy enough to shoulder the offensive workload early in the season. I think he can finish with low-end RB1 numbers this week, and his owners should look to flip him if he does.
Shane Vereen – RB, Patriots: Vereen is going to be more of a PPR pick because his work is going to come in the passing game with Tom Brady missing Wes Welker and Aaron Hernandez gone, and Rob Gronkowski for a few games. Kenbrell Thompkins is going to play the X spot, but the preseason is different than the regular season as you aren't facing roster bubble players anymore. Vereen is going to be a security blanket for Brady and I like him this week as a flex play in PPR formats.
Cecil Shorts – WR, Jaguars: For someone owned in 97.5 percent of NFL.com leagues, yet started in just 10.8 percent of them, one has to wonder what the problem is. Well, as I mentioned earlier, he has Gabbert throwing the ball to him. But, with Justin Blackmon out due to a suspension, the Jaguars will have no choice but to throw the ball in Shorts's direction whenever they need to move the chains. Just like MJD, I'd look to flip Shorts after his first good game of the season. I'd look for low-end WR2 or high-end WR3 numbers from him this week.
Golden Tate – WR, Seahawks: Tate is owned in 86.7 percent of NFL.com leagues. But like Shorts, he is started in just 10.8 percent of them. In Week 1 the Seahawks match up with a very unimpressive Panthers defense, and you can be sure that Russell Wilson is looking to make a statement early in the 2013 season. I am expecting WR3 numbers from Tate this week and should jump into the WR2 range if he is able to find the endzone.
Zach Sudfield – TE, Patriots: Sudfield is going to start with Gronkowski out, and we all know how much Brady likes throwing to his TE. I wouldn't expect long-term starting TE value from him once Gronkowski returns in the same way Hernandez did. But, with TE being an all-or-nothing position in fantasy leagues anyhow, I see Sudfield as a must-own player to start the season.
Tampa Bay Buccaneers Defense: The Bucs defense is owned in just 16.1 percent of NFL.com leagues because they are not a strong season-long own for fantasy defenses. But, they face off with a Jets team that has question marks from the top of the roster all the way down to the bottom of it. I'd start the Bucs defense off the waiver wire should you own say the Giants or Ravens defense.
Joe Flacco – QB, Ravens: Flacco comes into this season as the NFL's highest-paid player, and because of that he was overdrafted in leagues throughout fantasy football. Flacco is owned in 86.4 percent of NFL.com leagues, but started in just 3.8 percent of those leagues. That should tell you something right there! The Ravens are a run-first team and Flacco is a game manager more than a playmaker. I don't own Flacco in any of my fantasy leagues, and would suggest you don't either.
Terrelle Pryor – QB, Raiders: Can you believe that Pryor is owned in 15.6 percent of NFL.com leagues? Does NFL.com have 24-team leagues that I am unaware of? Pryor is someone that came in to the NFL with a ton of question marks, but managed to beat out Matt Flynn for the starting gig in Oakland. That either means Pryor made a monumental jump in development in his third offseason, or Flynn is yet another Raiders signing their fans will long regret. If you own Pryor and are hoping for lightning in a bottle, drop him now and look elsewhere.
Arian Foster – RB, Texans: Let me say that I am not advocating sitting Foster. Rather, expect him to see limited touches, and therefore stats more in line with RB2 numbers. Texans Coach Gary Kubiak said "Obviously I don't think Arian's going to be a 30-carry guy on opening night." Meaning, we could see numbers closer to the 15-17 carry range for Foster. Don't expect to get those top-tier numbers from a guy you took in the top 3 right off the bat this season.
Isaac Redman – RB, Steelers: When Le'Veon Bell went down there was a mad dash to pick up both Redman and Jonathan Dwyer. Since then Dwyer has been released and the starting RB job will be Redman's in Week 1. The problem with it is we've already seen Redman's YPC average decline in three straight seasons. Redman is owned in 32 percent of NFL.com leagues (a 5.2 percent jump in the last week), and there is no reason you should be desperate enough to even consider him as a flex play in Week 1 of the NFL season.
Steve Johnson – WR, Bills: Johnson is owned in 98.9 percent of NFL.com leagues, but starting in just 11.7 percent of them thanks to his quarterback. Starting in Week 1 will be E.J. Manuel, who is as raw as they come for a rookie. I personally don't own any Bills players except C.J. Spiller and suggest you don't either. The Bills are sure to go with a run-heavy gameplan until something changes with the QB problems.
DeAndre Hopkins – WR, Texans: Hopkins was drafted specifically to take the pressure off Andre Johnson in the passing game. The problem is he just passed his concussion test and will be behind both Johnson and Owen Daniels for targets. And don't forget, Foster is going to see his fair share of passes out of the backfield as well. Hopkins is worth stashing in most formats, but I'd take a wait-and-see approach when the topic of starting him comes up.
Kyle Rudolph – TE, Vikings: Last season Rudolph was my sleeper pick and he did not disappoint, finishing ninth for fantasy TEs. The problem this season is Christian Ponder failed to improve as the season wound down and they face a ferocious Lions defense to open the season. As I mentioned before, TE is a feast or famine position in fantasy football, so anything is possible here. A TD with five yards receiving can still be a TE1 in fantasy terms because of the TD points.
Baltimore Ravens Defense: The Ravens won't be the same defensive presence they have been over the last decade with both Ray Lewis and Ed Reed gone. Add to that the Ravens will open the season on the road, and in Denver facing Peyton Manning and company, and I would stay as far away from starting the Ravens this week as I possibly could. People should look at either the Bucs or Dolphins defense this week as a Week 1 fill-in.
Q: Just checking back with you regarding Thompkins. In one league, I was thinking of starting him over Garcon this week. In another league, I have Thompkins starting and have James Jones on the bench since GB is facing SF's defense. What are your thoughts on Thompkins? Not sure where Thompkins now is on the depth chart. What do you know about Chris Ivory? Do you think the Jets will use him much this week or this year? Not sure of their RB situation. I have him as a flex guy. *
--Matt Null*
A: Garcon is a great play against the shaky Eagles secondary, and RGIII has something to prove about his injury. I look for him to have a good game to open the season and put any doubts to rest. Remember, Thompkins was an undrafted rookie for a reason. I like him because he has Brady throwing to him, but people are also getting WAY too excited about this kid. I think he is more in the WR2/3 range this week and for most of the season until he proves otherwise.
In league 2, I agree there, Thompkins over Jones.
On Ivory, Bilal Powell is listed as the starter on the Jets Week 1 depth chart, with Chris Ivory at No. 2. That doesn't mean much in all honesty other than he will be on the field for at LEAST the first play. The reality is that the Jets will use a committee approach with Ivory and Powell until Goodson gets back off his four-game suspension. Then he will take over for Powell. I see Ivory as a midrange flex play until he proves otherwise.