James Morris hails from Rio Rancho, NM and has been playing fantasy sports for just over 16 years. Not only does he write the Bengals fantasy section, but he also does the Miami Dolphins fantasy section. Crossing over, Morris writes the fantasy sections for the Minnesota Timberwolves in the NBA. Just send him an email and he will reply back the same day with your answer. Or, find him on Twitter (Fantasyguy23) and get all your NFL news before it hits the national media. *
[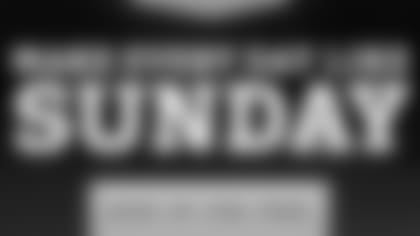 ](http://fantasy.nfl.com?icampaign=fantasybengalsarticle)
Every year the NFL season ends and the countdown to the next season starts; but, much like the NFL, fantasy football is a year-around game because offseason news can be just as important as in-season news. Every move made, or not made, by an NFL club directly affects player value for the fantasy season. And this year is an especially important one for me because it marks my fifth year with Bengals.com and WHODEY nation as the official fantasy football writer!
The Bengals took Tyler Eifert in the first round of the NFL draft, and then added more firepower to the offense by selecting Giovani Bernard in the second round. Eifert is more appealing for those in dynasty leagues right now because he is behind Jermaine Gresham on the depth chart. Yes, the Bengals are going to improve upon their double TE formations and utilize both players, but it won't be until Eifert is atop the depth chart that he will have true fantasy value. Bernard on the other hand has value immediately because BenJarvus Green-Ellis is more of a short yardage, straight-ahead back, whereas Bernard is going to use the passing game to be his bread and butter.
On defense the Bengals brought in James Harrison to replace Manny Lawson at strongside linebacker, then drafted project defensive end Margus Hunt, safety Shawn Williams, and linebacker Sean Porter. Hunt is more of a raw project and could be a frequent inactive as he learns the NFL game as a rookie, but the upside is off the charts. While Williams will provide no value in IDP leagues, he will add stability to an already top 5 fantasy defense. Porter will most likely make his mark on special teams this year, but could be the successor to Harrison at LB for the future. No IDP value … yet.
In this article I will rank out the top 10 QBs, RBs, WRs, TEs and DEFs in fantasy terms for standard scoring fomats. If you are in a league that uses kickers, I will tell you to wait until the final round and take the best kicker available according to pre-draft rankings. The difference between the No. 1 kicker last year (Matt Bryant) and the No. 32 kicker (Nick Folk) was about 38 Fantasy Points (FP). That breaks down to just 2.4 FP per week difference. It is much better to use that 10th-round pick on depth rather than burning it on a player that will get you maybe 1-2 extra points each week.
Drew Brees – Saints: With Head Coach Sean Payton back on the sidelines, Brees is a safe pick for the No. 1 QB in fantasy football this season. Even in a "down year" he reached 4,833 passing yards and 40 TDs. I wouldn't take him any higher than the third round though given the QB depth that is out there.
Aaron Rodgers – Packers: Greg Jennings left, but Randall Cobb and James Jones have proven to be reliable options in the passing game and Jordy Nelson will hit the field healthy. The Packers will run the ball more with Eddie Lacy and Jonathan Franklin on board, but Rodgers has a ridiculous 142-32 TD:INT ratio over the last four years. He is just slightly behind Brees in the rankings.
Peyton Manning – Broncos: Manning's career is coming to an end, but the Broncos brought in pass-protection star, Louis Vasquez, to upgrade the right guard position. Wes Welker joins the receiver corps, and rookie Montee Ball is now the feature back. With all the new additions to the Broncos, the one thing you can be sure of is Manning throwing for 4,500 yards and 35 touchdowns this season.
Cam Newton – Panthers: Newton's numbers were down slightly from 2011 to 2012, but he still finished the season fourth in fantasy QB rankings thanks to a decrease in INTs (17 in 2011 down to 12 in 2012). While it's true he will have a hard time hitting 4,000 passing yards and may struggle to throw 20 TDs, I think 3,850 yards and 20 TDs will go nicely with the 650 rushing yards and 7 TDs he should get. Let the national media hate on Newton and look for him to go somewhere in the mid-late fourth round.
Tom Brady – Patriots: This is one of the hardest picks I had to make because my brain tells me Brady has done more with less, but my gut tells me he will be 36 years old when the season starts and the decline is going to be swift and steep. Brady will dink-and-dunk his way down the field with the Patriots no longer a quick scoring offense. And, their stated commitment to the run now means his chances for fantasy success will be fewer. If I took Brady, I would handcuff him with someone who could carry the load if need be. I put him this high because you can't bet against Brady and sleep well at night. Late fourth round or early fifth is where I have him.
Matthew Stafford – Lions: Stafford was the poster child for bad luck last season with Titus Young melting down, Brandon Pettigrew developing hands of stone, Calvin Johnson being tackled on the one-yard-line six (6) times, and both Nate Burlison and Ryan Broyles getting injured. All that being said, Stafford is still just 25 years old, runs the NFL's most pass-heavy offense, has maybe the strongest arm in the NFL, and plays with Megatron. Right now I have him penciled in as my bounce-back player for fantasy football. He is going near the end of Round 5, but I think you could take him in the late fourth round and be safe.
Russell Wilson – Seahawks: What really limits Wilson from being a top-5 QB candidate is the Seahawks run-first philosophy. I see him finishing with numbers in the 3,500 passing yards and 26 TDs range to go along with 500 rushing yards and another 3 TDs on the ground. Russell should be looked at when the sixth round starts.
Robert Griffin III – Redskins: There are going to be many questions about RGIII heading into his second NFL season due to an ACL tear that ended his rookie campaign. However, Dr. James Andrews called him "superhuman" back in March and he is the go-to man in the sports medicine world. The Redskins top-5 offense remained intact this offseason, and if RGIII's health is as good as he claims it is, I see no reason why he can't match (if not succeed) last year's passing totals of 3,200 yards and 20 TDs. He is unlikely to run for 800-plus yards and 7 TDs again, but his sheer talent will make him a QB1 as long as he is on the field. If you do take a chance on him, just make sure you secure a quality QB2 just in case of another injury.
Matt Ryan – Falcons: I want to rank Matty-Ice higher because he has Julio Jones, Roddy White and Tony Gonzalez to throw to. But, the addition of Steven Jackson means Ryan will see fewer passing attempts and is likely to lose a few TDs to the run. Ryan is still a QB1, but without the massive upside he had in the past now that the run game is solidified. I think he can still reach 4,600 passing yards with 30 or so TDs this year. Right now he is going toward the end of Round 4, but I wouldn't take him until Round 6 personally.
Andrew Luck – Colts: While a lot of people are putting Colin Kaepernick into this spot, I don't think he has the weapons to warrant a top-10 ranking. Luck will need to improve his TD-INT ratio (23-18) if he ever wants to make it to the elite status for the fantasy world. New offensive coordinator Pep Hamilton promised to scale back his passing attempts this season and RB Ahmad Bradshaw should allow them to do just that. I see no reason why he can't bring that ratio down to say 27-10 this season, and still throw for 4,000 yards.
* Andy Dalton – Bengals: Dalton finished No. 12 in fantasy football scoring last year, yet he has a preseason rank as low as No. 22 for QBs by a well-known website used by Yahoo for their fantasy news. How a guy not only doesn't lose anyone on offense, but gains two weapons via the draft and gets back Mohamed Sanu from injury, and drops in value is anyone's guess. It is actually a prime example of why I say not to listen to the mainstream guys; come here for your advice. Dalton should finish right where he did last year, on the QB1 bubble most weeks. He is more of a situational play than a set it and forget it fantasy QB.
QB Sleeper
Jay Cutler – Bears: The thing fantasy owners need to think about is that Marc Trestman was criticized in the CFL for passing too much, which is a good thing in fantasy circles. Right now Cutler is going in the 13th round as a low-end QB2, and I think he could end up being a high-end QB2 with possible upside into the low-end QB1 range if Trestman turns Cutler loose.
QB Overvalue
Michael Vick – Eagles: Jeremy Maclin is done for the season with a torn right ACL, meaning Vick will be looking at DeSean Jackson on one side, and Riley Cooper on the other. Jackson is inconsistent with production, and there is a reason why Cooper was a backup prior to Maclin's injury. Vick was going around the 11th round at the time of this article, and even that I think was too high. One bad game and the Eagles are going to make the switch to Nick Foles or Matt Barkley.
Honorable Mentions:** Colin Kaepernick, Tony Romo, Ben Roethlisberger, Cutler and Eli Manning
Adrian Peterson – Vikings: I have enough integrity to admit that I was completely and totally wrong on AP last season and it cost me bigtime. That being said, I will gladly put Peterson atop my draft rankings and advise you to take him with the first overall pick in any format you play in. I don't see him hitting 2,000 yards again. But, 1,800 yards and 12 TDs aren't out of reach.
Doug Martin – Buccaneers: Martin exploded onto the scene as a rookie last year with 1,454 rushing yards and 12 total TDs. I don't think he exceeds his rookie numbers, but I also don't think he sees too much in the way of a sophomore slump either. You can interchange Martin and Arian Foster here and lose virtually nothing in fantasy value.
Arian Foster – Texans: The Texans remain a run-first team, but one has to wonder how the 956 carries over the last three seasons are wearing down his soon-to-be 27-year-old body. I personally wouldn't let him go past No. 3 on any board for any reason, and I'm not worried about the workload … yet.
C.J. Spiller – Bills: 10 of the first 12 picks in fantasy drafts SHOULD be RBs, with the other two going to WRs. Sure, someone always jumps up and grabs a QB in Round 1, but that won't be you, right? Spiller sports a 5.5 YPC average thus far in his career, and has just 388 total carries. The sky is the limit with Spiller, but veteran Fred Jackson is still there waiting to steal some reps. I see Spiller going for 1,400 yards and 6 TDs this season, and would feel comfortable with him as a top-5 fantasy pick.
Jamaal Charles – Chiefs: What knocks Charles out of the No. 4 spot and into the No. 5 spot is new coach Andy Reid's West Coast offense. It has been known to be erratic with its rushing tendencies. But, the Chiefs have said that whatever touches he loses, he will make up in the passing game with receptions. If you are in a PPR league, I'd swap Spiller and Charles here. Since this is a standard scoring format ranking, I put Charles No. 5 and project him to get about 1,300 yards, 7 rushing TDs, 55 receptions for 425 yards and another TD or two this season.
LeSean McCoy – Eagles: The Eagles let Reid go and brought in Chip Kelley, who ran the ball 39.2 times per game his final season at Oregon. With that being said, McCoy is locked in as an RB1 with plenty of upside if he stays healthy this season with the loss of No. 2 WR Jeremy Maclin (torn ACL). Bryce Brown will have to be worked into the mix in Philly, but McCoy is just 25 years old and the unquestionable starter for the new Eagles run-heavy offense.
Marshawn Lynch – Seahawks: There really isn't much difference between McCoy and Lynch here, except that Lynch has nobody on the Seahawks to steal carries away like McCoy does with Brown. Lynch has racked up 1,452 carries in six NFL seasons, so the tread on his tires has to be wearing a little low. But, the Seahawks are going to be one of the best teams in the NFL this season, meaning there will be plenty of opportunities for touches and scoring for Lynch. I don't think 1,300 yards and 9 TDs on the ground are out of line, and he should add another 25 catches for 200 yards and a score to his totals for PPR leaguers.
Ray Rice – Ravens: This is where you see a drop in fantasy production at the RB position. Rice is still one of the game's most versatile backs, but the truth is that his truly "best years" may already be behind him. Bernard Pierce was one of the league's top change-of-pace backs last season, averaging 7.1 touches per game while amassing 579 yards from scrimmage. That means his role is likely to increase, and that is not good news for Rice. All that being said, I still think Rice can put up 1,050 yards and 8 TDs on the ground, while hauling in 50 passes for 400 yards and a few scores in the air.
Trent Richardson – Browns: This is where I go out on a limb a little since Richardson had just 950 rushing yards (3.6 YPC) in his rookie season thanks to injuries and, well, playing for the Browns. That being said, new OC Norv Turner loves every-down runners, and there is no question about Richardson being the workhorse behind the Browns offensive engine. If he stays healthy, I see 1,100 yards and 8 TDs on the ground, and 50 catches for 400 yards in the air. Maybe he even rumbles into the end zone with one or two of those passes just to help his fantasy owners out.
Alfred Morris – Redskins: Morris is one of those guys that is on the bubble when talking about the top 10 RBs in fantasy football. The main question I see here is will RGIII remain healthy and allow coach Mike Shanahan to run his pistol-heavy offense the way he did in 2012? If so, I see Morris hitting 1,300 rushing yards and 10 TDs this season. Those in PPR leagues need to take heed with Morris though because he is a virtual non-factor in the passing game.
* BenJarvus Green-Ellis and Giovani Bernard – Bengals: The problem The Law Firm has is he is a between the tackles and short yardage back, the Bengals added more passing weapons in Eifert and Bernard, and the team plans to use them in a 50-50 split for carries. Because this is fantasy football and not the NFL, BGE shouldn't be much more than a late-round pick. Bernard on the other hand holds low-end RB2 value in standard formats, and slightly higher value in PPR leagues.
RB Sleeper
Lamar Miller – Dolphins: Miller will take over as the Dolphins lead back after Reggie Bush moved to Detroit. As a rookie Miller put up an impressive 4.9 YPC in his limited action, and while I don't see him doing that again this season, I do see him as a sleeper pick at RB capable of reaching 1,000 yards and 7 TDs. The only thing keeping him from playing all three downs is his pass blocking. Miller is going to carry the load for the Dolphins and coaches had nothing but praise coming out of training camp this year.
RB Overvalue
Maurice Jones-Drew – Jaguars: MJD is a big bowling ball that can change the game when he is on top of his. But, with 1,570 carries under his belt, there is a lot of wear and tear on those 28-year-old wheels that limited him to just six games last season. Add to that the anemic Jaguars offense and you have a recipe for defenses to stack the box and take the game out of his hands. With fantasy players taking MJD at the top of Round 2 in most drafts, he is a prime candidate for an overvalue ranking when the season is over.
Honorable Mentions:** Steven Jackson, Stevan Ridley, Matt Forte, Frank Gore and Chris Johnson
Calvin Johnson – Lions: Megatron isn't going to be knocked off his throne as the NFL's No. 1 WR anytime soon. The addition of Bush can only serve to help take pressure off the passing attack, which is good news for Johnson and Stafford. If I were to take someone other than a RB with a top 10 pick, Johnson would be the only guy I would consider.
A.J. Green – Bengals: The Bengals took Eifert with their first pick, and then used their second pick on PPR sleeper Bernard. Those two additions mean defense s will have to worry about more than just Green this season. I see no reason why he can't match, or beat, last year's 97 catches for 1,350 yards and 11 TDs. Green is the only other person I would take in the first round that isn't a RB.
Dez Bryant – Cowboys: Bryant seems to have finally "gotten it" both on and off the field, and with him being the clear No. 1 option for the Cowboys now, he is a solid option for the No. 3 WR spot this season. If Tony Romo can keep it together, and DeMarco Murray can stay healthy, I could see Bryant putting up 1,350 yards and 10 TDs this season.
Brandon Marshall – Bears: The Bears changed the look of the team from top to bottom as they started by firing defensive-minded Lovie Smith and replacing him with offensive playcalling wizard Marc Trestman. Then, they focused on protecting Jay Cutler by bringing in three new O-line starters: LT Jermon Bushrod, LG Matt Slauson and rookie RG Kyle Long. And to top it all off, they added TE Martellus Bennett to the mix. What that all means is the passing attack should be more potent than ever before for the Bears, and I think Marshall will finish as a top-5 fantasy WR with 98 receptions for 1,350 yards and 9 TDs this season.
Julio Jones – Falcons: Did you know that Jones has scored in 20 of his first 31 games (including playoffs)? The only thing keeping him from being higher in the rankings is S-Jax coming to town and stealing passing opportunities from Ryan. Jones is probably the best at catching the deep ball in the NFL, and his 6-3 frame and 4.39 40-yard dash time makes him an unstoppable beast on the outside. I could see 85 catches for 1,200 yards and 9 touchdowns from Jones this season.
Larry Fitzgerald – Cardinals: The Cardinals also changed up the look of their team by replacing Ken Whisenhunt with Bruce Arians (one of the game's most fantasy-friendly offensive minds) at head coach. Then, they traded for Carson Palmer in the hopes that he can stop the bleeding at QB. I am not a fan of Palmer's personally as he 1) will be 34 in December, 2) has a suspect O-line, and 3) the NFC West has two of the league's top defenses in it. That being said, Fitzgerald has proved he can produce even with John Skelton at the helm, so he enters this season as my sixth-ranked fantasy WR. Because your guess is as good as mine if Palmer will hold up with the Cardinals O-line concerns, projecting stats for Fitzgerald is nearly impossible.
Demaryius Thomas – Broncos: Manning is in the twilight of his career, but Thomas has him for at least one more season. The drawback to Thomas this year is Wes Welker, who will steal targets. I think he can still reach 90 catches for 1,150 yards and 10 TDs with Welker giving them a viable third WR option for defenses to worry about.
Andre Johnson – Texans: I'm not a fantasy fan of Matt Schaub. He struggles to throw for 4,000 yards (that's just 250 YPG), struggles to throw for 20-plus TDs, and has no problems throwing 10-plus INTs. Then you have the touchdown issue; Johnson has never had more than nine in a season and just six TDs over his last 23 games. Due to a lack of scoring, Johnson is better suited to be a PPR player because he will haul in 100-plus passes and rack up 1,300 yards.
Randall Cobb – Packers: You could interchange a few WRs here at the No. 10 spot and not miss a beat. However, the revamped running game and a WR corps that is less crowded after Greg Jennings exited, means Cobb can be Rodgers's go-to guy and PPR beast this season. I don't think he hits 100 catches this year, but 90 receptions, 1,000 yards and 8 TDs seem reachable to me.
Roddy White – Falcons: It is rare to see two players at the same position in any top 10 ranking for fantasy purposes, but that is exactly what I see happening for the Falcons. White spent the summer working out with Fitzgerald, which is something you usually see from young receivers looking to improve their game. White's dedication is beyond reproach. The reality is that he isn't going to top last year's line of 92/1351/7. With that being said, I think he is still a safe bet to finish with an 80/1150/7 line this season.
* Mohamed Sanu - Bengals: Sanu has the No. 2 WR job and that is good news for Bengals fans. But, this is fantasy football and NFL value doesn't always translate into fantasy value because stats rule our world. I see Sanu as a 50-55 catch guy with 600-ish yards and 3 TDs at season's end. While that is good production in the NFL, it just isn't worth the same amount in fantasyland. You will want to keep an eye on him because the talent is there, but he isn't worth drafting except in the deeper leagues.
WR Sleeper
Cecil Shorts – Jaguars: Shorts is hampered by the fact that the Jaguars have major questions at the QB position and Jones-Drew is likely headed for the declining years thanks to his workload and injury. In spite of that last year he was able to finish the season as a top 25 WR thanks to his 55 catches for 959 yards and 7 TDs. He enters this season right in that top 25 range with some possible upside into the top 17-20 if the QB play improves.
WR Overvalue
Tavon Austin – Rams: Rookies in the NFL struggle, which is a common statement that is seldom wrong. Austin is a rookie WR that also has to overcome the Rams run-first offense. Add to that the fact that Austin Pettis is the No. 2 WR and Chris Givens is the No. 3, and you can expect for Austin to see double-teams every time he is on the field. His ADP right now is about 72.5, which puts him at the top of Round 6. I can think of other WRs I'd rather have in Round 6 over Austin.
Honorable Mentions:** Victor Cruz, Dwayne Bowe, Reggie Wayne, Jordy Nelson and Danny Amendola
Jimmy Graham – Saints: Graham required offseason surgery on his wrist, but was impressive at OTAs and looks to be fully healed. Graham is entering the final year of his rookie contract, and with coach Sean Payton back on the sidelines, Graham is primed to re-reach his 2011 numbers (99 catches, 1,310 yards and 11 TDs). And, with Rob Gronkowski's health in serious question, Graham is easily the No. 1 fantasy TE on the board.
Jason Witten – Cowboys: The dropoff at TE is steeper than any other position. Once you've missed out, you have truly missed out. That is why more and more leagues are going to flex WR/TE or WR/RB/TE positions in place of the traditional TE position. With that said, Witten is still a top-5 fantasy TE in PPR formats thanks to him not missing a single game while putting up 64-plus receptions each of the past nine seasons. He will have no problems hauling in 90-plus catches and 1,000 yards, but he will only score maybe 3-4 times all season long.
Rob Gronkowski – Patriots: The ONLY reason I take Gronk is that he hasn't been ruled out to start the season yet. If that happens, I drop him in the rankings. But, assuming he plays Week 1, the Patriots roster doesn't exactly command autograph hounds once you get past Tom Brady. Brady is going to lean on Gronk as much this season as any other in the past, and he should be able to get close to his 2011 numbers than his 2012 numbers with no other TE to push him for targets. I think 80 catches for 1,000 yards and 10 TDs isn't out of the question.
Tony Gonzalez – Falcons: This is Gonzo's farewell tour, and I expect the Falcons to do everything in their power to make it a memorable one for the future Hall of Fame TE. Over the past four years, Gonzalez has ranked no worse than fourth at TE in receptions, and no lower than eighth in touchdowns. He has one more run in him and I fully expect him to finish his career out with 80 receptions, 950 yards, and 8 TDs.
Vernon Davis – 49ers: Is this the year that Davis finally breaks 1,000 yards and reaches double-digit touchdowns again? Yes and no. I think Davis has the ability to do both, but with Michael Crabtree probably done for the season, teams can zero in on Davis and keep him contained. He had good late-season chemistry with Kaepernick, but Anquan Boldin, Kyle Williams and A.J. Jenkins aren't going to command any double-teams. I think 65 catches for 875 yards and 7 TDs is a solid projection for Davis this season.
Greg Olsen – Panthers: And if you've reached this point you have officially missed out at TE for the 2013 fantasy football season. Olsen's ceiling is right around 65 catches, 825 yards and 5 TDs thanks to the Panthers doing nothing to address their WR problems. And no, Domenik Hixon isn't going to help free up anyone in the passing game.
Martellus Bennett – Bears: Bennett is an elite blocking TE, and an above average pass-catching TE. The problem I see facing Bennett is the Bears run-first attitude. That makes his ceiling lower than even Olsen's, and I see him staying right around 60 catches for 700 yards and 6 TDs this season.
Kyle Rudolph – Vikings: Rudolph was my sleeper pick entering last season, and he made a smart man out of me. The problem as I see it for him is that Christian Ponder is not going to be the answer at QB for the Vikings, and they are likely to hold on to him longer than they should. At best I think Rudolph is a 55/550/7 guy this season. Still not terrible numbers for a TE this late, but not someone you can be comfortable playing week in and week out.
Jermichael Finley – Packers: The only reason you take Finley is because 1) he's all that's left, and 2) he's all that's left. Finley has vowed to redeem himself from a pathetic 2012 showing, which won't be hard since he only found the end zone twice all season long. Heck, even a blind squirrel finds an acorn once in a while! You could also take a flier on Jordan Cameron from the Browns, but neither player is worth drafting before the late ninth or 10th round.
* Jermaine Gresham and Tyler Eifert - Bengals: If you miss out on the top 5 TEs, the drop in fantasy production is steep. The guys who rank 6-12 are really about the same; it's just a matter of preference really. The problem that Gresham and Eifert have is that TE committees don't work in fantasy leagues unless you are in New England and are fully committed to throwing to them early and often. While I love Eifert long term, he won't be worth owning in standard fantasy leagues until he takes over the TE1 job permanently. Dynasty leaguers will want to grab him though.
TE Sleeper
Jordan Cameron – Browns: Because Cameron plays for the Browns, he is going to be overlooked in a good portion of standard leagues. Look at the Browns depth chart at WR and you will see Josh Gordon and a bunch of "other guys" filling it out. Cameron is a top-tier TE2 with very realistic upside in the top 10 TE range if he gets the targets I expect him to get.
TE Overvalue
Antonio Gates – Chargers: Gates's run is over for fantasy football. Gates is now 33 years old, and his stats have been on a steady decline the last few years. Philip Rivers will be 32 years old before the season is over, and he has struggled the last few seasons to throw more than 25 TDs, and seems to have little trouble throwing over 15 INTs. Gates shouldn't be drafted, but he will be because too many fantasy games rank him highly and someone will get stuck with him via an autodraft pick.
Honorable Mentions:** Jared Cook, Jordan Cameron, Brandon Pettigrew, Rob Housler and Owen Daniels
Chicago Bears: The Bears defense finished last season atop the fantasy football rankings, so it stands to reason that they enter this season atop them as well. Julius Peppers leads the team in fantasy rankings as a lock to finish in the top 10 for D-lineman in IDP leagues; Charles Tillman is a top 10 DB, and an argument can be made for Tim Jennings as a top 25 DB as well. Both D.J. Williams and Lance Briggs will be worth a look at the linebacker position. With five guys worth owning in IDP leagues, the Bears only have to stay healthy to finish No. 1 again this fantasy season.
Seattle Seahawks: If there were a 1A and 1B spot for fantasy rankings, the Seahawks defense would get the 1B ranking this year. Cliff Avril was arguably the best pass rusher in free agency this year, and should be right around the top 20 for D-linemen in IDP formats. Bobby Wagner is going to be a bit of a sleeper in his sophomore year at linebacker, and I see him as a legit top 10 candidate. Kam Chancellor will slide a little in the rankings because some viewed his 2012 season as a disappointment. I'd consider him a top 10 DB in IDP leagues.
Denver Broncos: Despite losing Miller, the Broncos defense still has something that can't be overlooked: a nose for the end zone. The defense scored 8 TDs last season, and had two games with multiple touchdowns. Add to that one of the elite KR/PR games in the NFL, and you have the makings for a top 5 fantasy defense again this season.
San Francisco 49ers: The Niners will feature two top 10 linebackers in Navorro Bowman and Patrick Willis, while milking the last bit of usefulness out of DE Justin Smith. Smith is great on the field, but he is one of those players whose fantasy value doesn't equal his NFL value. They need to get a few more INTs and score another couple of times to have a chance of leapfrogging the Broncos in the fantasy rankings.
Cincinnati Bengals: There is just as steep of a drop in defenses as there is in tight ends, so if you miss out on one of the top four defenses, you better grab one with your next pick. The Bengals racked up 51 sacks last season, and will have Michael Johnson and Carlos Dunlap up front to ensure they match that number again. They were 16th in INTs (14), eighth in forced fumbles (16), and eighth again in points allowed per game (20). James Harrison will bring toughness and intimidation to the defense, but shouldn't be looked at in fantasy leagues.
Houston Texans: Houston has possibly the No. 1 IDP player in J.J. Watt, and let's not forget their top 15 linebacker, Brian Cushing. There are rumors that nobody has a clue when Ed Reed will be ready to take the field, so you have to just count him out until he is in. With that, the Texans fall slightly behind the Bengals here as their secondary is going to be a source of concern.
St. Louis Rams: Did you know the Rams tied the Broncos for the league lead in sacks with 52.0 last season? They were also tied for 11th with 17 interceptions and 14th with 21.8 PPG allowed. The star of this fantasy defense is without a doubt LB James Laurinaitis; he's reached triple-digit tackle totals in each of his first four years in the NFL, and ranks No. 2 on my linebacker list. Both Cortland Finnegan (DB) and Robert Quinn (DE) should finish in the top 20 for their positions, but should stay on the waiver wire in all but the deeper leagues.
Arizona Cardinals: The Cardinals were actually No. 2 in the NFL with 22 INTs last season, and tied for 11th with 38.0 sacks. The problem is they were 20th in the league with just 13 forced fumbles and 17th with 22.3 PPG allowed. Patrick Peterson is maybe the best punt returner in the NFL, but should be ignored in fantasy leagues if your scoring system doesn't count return yards or TDs. Calais Campbell could push Watt for the lineman lead in tackles, but his lack of sacks will keep him in the 15-20 range for DEs. Once you see the Cardinals go and you don't have a defense, just employ the strategy of week-to-week defenses.
New York Giants: The Giants are often overdrafted because someone always "loves the G-Men." That being said, they are as safe a pick as you can get here with their 21 INTs last season (third in NFL), 16 forced fumbles (tied for eighth), and 21.5 PPG allowed (tied for 12th). The IDP stud is DL Jason Pierre-Paul. I would expect to see him as the third defensive player off the board in most drafts. DB Stevie Brown could be a top 15 player at his position, but DBs are typically limited to the top 10 worth being owned unless your league has a specific slot for said position.
Baltimore Ravens: And rounding out the top 10 defenses we have the once great Ravens defense. Ray Lewis and Ed Reed are gone, but Elvis Dumervil will team up with Terrell Suggs to create one of the league's most potent outside pass rushes. CB Lardarius Webb and rookie SS Matt Elam give the Ravens plenty of big-play ability, so there is a little upside to get excited about. I wouldn't be excited about owning the Ravens defense, but they aren't a bad stop-gap defense.
Defense Sleeper
Miami Dolphins: The Dolphins just missed out on the top 10, but are still worth owning if you plan to play a week-by-week strategy as a lot of owners do. The second defensive player off the board in any fantasy format has to be DL Cameron Wake. His 15.0 sacks were second in the NFL last year, and he was in the top 10 among D-linemen for tackles with 38 (tied for ninth) and forced fumbles (tied for eighth with three). Dion Jordan is going to be a star in the NFL, but I think he is a year or two away from fantasy football drafting. SS Reshad Jones broke out last season and quietly put up 94 total tackles (tied for 20th in the NFL for DBs) and 4 INTs (tied for 10th). Dannell Ellerbe should be a top 15-20 fantasy LB, but only worth adding if your league has two LB specific spots.
Defense Overvalue
Pittsburgh Steelers: Yahoo has the Steelers projected as the 23rd defense for fantasy football, while NFL.com has them ranked 20th in their projection. Despite the low projections in Yahoo, they are still owned in 79 percent of their leagues. It shows you that less experienced GMs will draft more on name value than actual fantasy value. I personally wouldn't draft the Steelers defense as even a backup Def2 because the upside is limited and the risk is too great. Troy Polamalu is finally healthy and Lawrence Timmons is showing his skills, but NFL.com is projecting them to jump for a team total of 10 INTs to 15, and I don't see it.
Honorable Mentions:** None. Once you get outside the top 10 defenses and you need a defense, just play it week-to-week with what is on the waiver wire.
There you have it fantasy football nuts, your 2013 Fantasy Football rankings! Remember, the season isn't over until it is over. Comb your waiver wire, work those trade lines, and check back here all week long as I update you with all the news and advice you will need to dominate your league all season long. If you have any questions about your specific team or something I didn't cover in these rankings, feel free to reach out to me via email, Facebook or Twitter. And as I always say, second place is just the first loser!