With injuries and remaining schedules, fantasy values are changing around the NFL.
With Brock Osweiler at the helm in Houston, DeAndre Hopkins' value is dropping faster than a politician's promise after an election is over. That is becoming a major problem not just for the Texans, but in fantasy circles as well. Hopkins was drafted as high as the 2nd overall pick this year, yet is averaging just 55.7 YPG and has scored just 3 touchdowns in 7 games.
Continuing on with dropping values, Matt Jones, Christine Michael, and Jordon Howard are guys I would seriously consider trading before your trade deadline. Jones has the worst remaining Strength of Schedule for RBs, with the Vikings, Packers, Cowboys, Cardinals, Panthers, Bears, and Giants all coming up. Michael has the Patriots, Eagles, Packers, Rams, and Cardinals on the schedule. Then, we have Howard.
Howard has a few things working against him. First he has Jay Cutler coming back this week, who will have plenty of rust to knock off before he is even close to his former self (which may or may not be a good thing). Then you have his schedule, in which he faces the Vikings x2, Titans, Lions, and Packers. You also have to figure in his drop in production over the past two games as well. Finally, with Jeremy Langford set to return this week, and Howard averaging just 2.7 YPC over the previous two contests, things are just not rolling in his favor going forward. I'd look to cash in on this waiver wire gem.
On the other side of the S.O.S. coin, we have guys who you should maybe target based on their upcoming games. Tyrod Taylor and Colin Kaepernick both have favorable schedules upcoming for the QB position; Latavius Murray, Jonathan Stewart, Jeremy Hill![](/team/roster/jeremy-hill/a8435a7b-a76b-42a6-98c6-a2a3fd8e62e0/ "Jeremy Hill") and/or Giovani Bernard![](/team/roster/giovani-bernard/69ef7ebd-86c9-4f7f-831a-dda8c8bf1737/ "Giovani Bernard"), and Terrance West all have great match-ups for RBs; Stefon Diggs, Doug Baldwin, and Kelvin Benjamin also have favorable match-ups and could come at a discount given their track record this season. 
Lastly, in injury news, Broncos RB C.J. Anderson is reportedly out "several weeks" with knee troubles, putting Devontae Booker in RB1 status for the rest of the season. If he is available, go grab him RIGHT NOW. Booker is a Montgomery type of FA add this week; MUST HAVE.
Russell Wilson – Seahawks:Wilson has been struggling all season long to put up numbers worthy of QB1 status. Wilson is throwing for a solid 259.8 YPG, but has managed just 5 touchdowns this year, with 3 of them coming in Week 4 against the Jets. Take away that game, and Wilson has just 2 TDs in 5 other games.
This week he gets a Saints defense that gives up 22.1 fantasy PPG to QBs this season, 7th most in the NFL. With the Seahawks coming off a bye, and taking on the Saints Swiss Cheese defense, Wilson is a top-end QB1 for me in Week 8.
Carson Palmer – Cardinals:I haven't been a big fan of Palmer this season, mainly because he turns 37-years-old before the season is over. Then you have his 7:5 TD:INT ratio, which is frustrating given his WR corps. With David Johnson looking like the real deal at RB, and Larry Fitzgerald being more of a PPR guy in his old age, the Cardinals are making Palmer push the ball down field like he used to.
This week, however, Palmer gets a Panthers defense that is charitably giving up 24.3 PPG to QBs, 3rd most in the NFL. With the Panthers giving up just 15.1 PPG to RBs (10th best), look for the Cardinals to allow Palmer to use his arm a little more than normal this week.
Spencer Ware – Chiefs:Ware has been an amazing late-round pick for owners' smart enough to draft him this season. So far he has managed to average 82.0 YPG on the ground, and 47.4 YPG from the air. He has much more standard value than PPR value, because while his receiving yards are big (285), he's only hauled in 15 catches (2.5 catches per-game).
This week he draws the Colts, who sport a defense that's allowed RBs to run for an average of 109.0 YPG. Factor in RBs 53.12 receiving YPG, and you have the makings of a top 3-5 fantasy RB this week.
Jacquizz Rodgers – Buccaneers:Rodgers has been playing lights out ball since taking over for Doug Martin and Charles Sims, averaging 146.0 total yards over his two-game span as a starter. He hasn't reached the endzone yet, but that could very well come to an end with the Bucs hosting the Raiders this week.
The Raiders are giving up 117.6 YPG rushing, 38.0 YPG receiving to RBs, and have given up 7 TDs to them (5 rushing, 2 receiving) through 7 weeks. I would consider Rodgers a legit top-10 fantasy RB in Week 8, and a RB1 until further notice.
Ty Montgomery – Packers:Montgomery was just what the Packers needed to jump-start their offense in Week 7, racking up 126 total yards on 19 touches. With him doing so well, the Packers are sure to stick with him at RB even though Knile Davis had a few extra days to get the playbook down after the Packers Thursday game in Week 7.
The good news is ESPN added RB qualification for Montgomery this week. The bad news is Yahoo decided to wait until the Packers list him as a RB on their official depth chart before doing the same. That's strange because they've had guys like Dexter McCluster as RB/WR before.
Regardless of his position, Montgomery is going to be a PPR monster going forward. This week he gets a Falcons defense that allows 31.2 PPG to RBs in PPR formats. It's always worth it when you get RB production from a WR; that's exactly where I'd stick him too, in my WR3 spot.
Donte Moncrief – Colts:Let me preface this by saying Moncrief is only a maybe to play in Week 8, so be aware and beware. With that said, the Colts absolutely need Moncrief back in the line-up in the worst way. The Colts have gotten almost nothing out of their WRs outside of TY Hilton since Moncrief went down in Week 2. It's so bad, TE Jack Doyle has become somebody fantasy owners are grabbing of the waiver wire thanks to his back-to-back touchdown games.
Moncrief sounds like he will play this week, and he immediately becomes a TD threat against the Chiefs banged up secondary. Consider him a WR3, with legitimate upside into the WR2 range.
Kyle Rudolph – Vikings:Rudolph has been steady this season, averaging 48.5 YPG, and scoring 3 TDs through 6 games. That may not sound like a lot, but his 26 receptions and 291 receiving yards rank 11th for TEs, and his 3 TDs tie him for 3rd place at TE. The fantasy position of TE is all-or-nothing every single week, so a guy who can produce a steady stream of decent numbers is a great option at the position.
This week Rudolph comes off a bye, and gets a Bears defense that gives up 4.0 receptions, and 36.7 yards per-game to TEs. Rudolph is owned in most leagues, but I've seen him on the waiver wire with the Vikings on a bye in Week 7. Consider him a TE1 in a thin position.
New York Jets defense:Sticking with my gameplan of mirroring the Browns this season, this week I am rolling with the Jets defense. Word is Josh McCown is going to start in Week 8, meaning the Jets have a prime chance to dial up a great fantasy week with a QB coming off a 5-week absence since breaking his collarbone.
The Jets do give up 21.8 PPG to QBs, 9th most in the NFL. But, Terrelle Pryor is dealing with a hamstring problem and Corey Coleman still isn't back from his broken hand. That leaves the Browns with Isaiah Crowell at RB, Gary Barnidge at TE, and Andrew Hawkins at WR. I'm putting the Jets right up there with the Vikings, Patriots, and Broncos in my defensive rankings for Week 8.
Dak Prescott – Cowboys:The Cowboys vs. Eagles rivalry is a storied one, dating back to the 1960 season. This year will be interesting in its own right because the Cowboys have a rookie QB in [Dak] Prescott, and the Eagles have allowed the 2nd fewest passing yards this season at 1,349. On top of that, the Eagles haven't allowed a single rushing touchdown by a QB all year long. Combine all the QB stats, and the Eagles are ranked #1 against fantasy QBs this season with just 14.7 PPG allowed.
Prescott hasn't looked like your typical rookie QB so far, but a lot of that has to do with Ezekiel Elliot leading the NFL with 703 rushing yards. If you really look at Prescott's games so far, he hasn't faced an elite secondary that is healthy. The Eagles can tie the Cowboys for the division lead with a win this week, so you can bet they will bring their A-Game in Week 8. Consider Prescott a QB2 if you must play him.
Phillip Rivers – Chargers:Rivers has done a great job with little to brag about at WR, ranking 5th in passing yards (2,018), 6th in passing TDs (13), and has just 4 INTs against him this year. With that said, this is the week where I want nothing to do with him in fantasy terms.
The Broncos offense may look vastly different this year, with no more Peyton Manning under center, and now no C.J. Anderson running the ball. However, that hasn't stopped their defense from shutting down QBs all season. So far they haven't allowed a QB to go over 267 yards passing against them, and nobody has thrown for more than 1 touchdown in a game this season. Not Cam Newton, Matt Ryan, or Andrew Luck. Their track record speaks for itself really. Consider Rivers a weak QB2 that I would do all I could to avoid in Week 8.
Mike Gillislee – Bills:Word is LeSean McCoy isn't going to play this week against the Patriots, putting Gillislee in the alleged starters role. The problem I have with Gillislee is the Bills didn't use him hardly at all last week, giving him just 5 carries and not targeting him in the passing game. And, it's not like the Dolphins jumped to an early lead (Dolphins didn't lead until the 3:56 left in the 4th quarter), or lit up the boxscore in the passing game (204 yards passing). It was a ground game where Tyrod Taylor had 1 less carry (7) than McCoy (8), and 2 more than Gillislee.
If the Bills can't commit to the run in a game where the Dolphins wanted to do nothing BUT run (41 rushing attempts), how are they going to run the ball against the Patriots and Tom Brady? Gillislee will need to get plenty of touches to be worth playing this week, and I just can't trust him given what happened last week. Consider him a flex play with a LOT of volatility.
Jordan Howard – Bears:Howard hit the ground running when Jeremy Langford went down, racking up back-to-back 100-plus yard rushing games, while adding 6 catches for 66 yards and a touchdown over that same span. However, in the two games since he has managed just 56 rushing yards, 6 receiving yards, and a single touchdown.
His lack of production comes at an especially bad time, as Langford returned to practice on Tuesday. With the Vikings on the schedule, and Langford chomping at the bit to steal his job back, Howard's fantasy value is sinking faster than Hillary Clinton's approval rating.
Cameron Meredith – Bears:Speaking of players hitting the ground running when they take over a starting job, meet Cameron Meredith. The largely unknown Bears WR burst onto the scene in Week 5 when Kevin White went down for the year, amassing an incredible 9 catches, 130 yards, and 1 touchdown against the Colts. Then, he followed that up in Week 6 by reeling in 11 catches for 113 yards. So, Week 7 should have been just as good, right? Wrong. Meredith fell flat on his face when he caught just 1-of-2 targets for a whopping 12 yards.
With the Bears taking on the Vikings, Meredith was going to be a sit 'em candidate anyway. But, when you add in a rusty, interception prone, Jay Cutler to the mix, you can't even play him if you are desperate at WR. Find someone else; ANYONE else.
Tyrell Williams – Chargers:For all the same reasons why you should sit Rivers, you should sit Williams. And, on top of them, you also have to consider the fact that Williams has been one of the more inconsistent fantasy WRs this season. His numbers fluctuate from 3 catches and 28 receiving yards, to 7 catches and 140 receiving yards.
It's become a guessing game as to which WR Rivers is going to favor each week, with Travis Benjamin, Dontrelle Inman, and Williams all in the mix. And, you can't forget about Antonio Gates and Hunter Henry (concussion) needing their targets. Williams is a WR3 with upside most weeks, but someone I would avoid this week. 
Delanie Walker – Titans:I'll promise you this, every fantasy website out there is going to pump Walker as a must-start TE in Week 8 because he plays the Jaguars. But, did you know, the Jags have allowed the 2nd fewest receiving yards to TEs this season at 166 yards? The #1 team (Eagles) have 157, putting the Jaguars within arm's length of being #1.
The Titans are a running team, and their passing game is far too erratic to trust in my opinion. Walker may be a great TE, but the numbers say different. I could be wrong, but the Jaguars have already shut down [Antonio] Gates, Dennis Pitta, Dwayne Allen, and Zach Miller this year.
Buffalo Bills defense: The Bills have been one of the best fantasy defenses this season, which is nice considering they went undrafted in a lot of leagues after their 21st ranked finish for fantasy defenses in 2015. Take out last week's disaster against the Dolphins, and the Bills defense has averaged about 18.7 PPG this year.
With all that praise out there, I want no part of them this week against the Patriots, nor next week against the Seahawks. You have to wonder how the players will react after getting embarrassed by Jay Ajayi last week (214 rushing yards and a touchdown). Tom Brady is playing lights-out football, and the Patriots can create major mismatch problems for the Bills with Julian Edelman, Chris Hogan, James White, Rob Gronkowski, and Martellus Bennett. Instead of the Bills, try getting the Jets as a streamer for this week.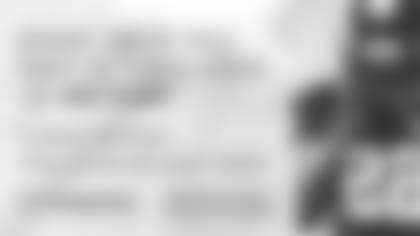 ](https://ad.doubleclick.net/ddm/trackclk/N194604.133116BENGALS.COM/B10246112.137180342;dctrkaid=309552526;dctrkcid=73766662;dclat=;dcrdid=;tagforchilddirectedtreatment)