For most, the road to the league title ends this week. So, strap yourself in for one last ride up this minefield we call fantasy football!
We've all been grinding this NFL season with the hope of making it to this point, the fantasy football championship game. And, for those who are in the consolation bracket, just do what I do in those situation; play the role of spoiler. We don't stop playing just because we can't be #1. Shoot for the stars, but be willing to accept the moon!
With that said, now is not the time to get cute with your line-up. Play the guys who got you here, and stop looking at the waiver wire for some hidden gem that has eluded us for the previous 15 weeks. Outside of streaming a defense (Chargers or Giants) or kicker (Sabastian Janikowski), you shouldn't be looking for a streaming option in Week 16. The waiver wire is worthless, so leave the garbage for the garbage men.
We've gotten this far by making the smart decisions. So, let's make some more smart ones this week and bring home that league title!
Jameis Winston – Buccaneers:Winston makes for a strong QB streaming option this week as he heads to New Orleans to take on the Saints. Their defense has given up 21 passing touchdowns this season, and taken away just 7 interception, the 2nd lowest INT total in the NFL this season. Winston is coming off a 247/2/3 game in Dallas, but one of those INTs came on a hail mary at the end of the half.
Winston has been hot or cold this season, but the Saints should allow him to get back on the hot side of thing. The Saints can put points on the board in bunches, forcing the Bucs to keep their foot on the gas pedal on offense. If that happens, Winston will finish with QB1 numbers this week.
Cam Newton – Panthers:The last time these two teams faced off, Falcons LB Dion Jones popped Newton at the goal line, putting him in the concussion protocol. You can count on Newton remembering that hit when he faces them in a Saturday match-up this week.
Emotions aside, the Falcons are the worst team at slowing down fantasy QBs this season, giving up 22.8 PPG to them. Their 28 passing TDs allowed is the 2nd highest, while their 9 INTs ties for them for the 4th fewest. If Newton can stay healthy, the Falcons defense should give him the ability to finish with QB1 numbers in this reunion. 
Todd Gurley – Rams:The Rams have been nothing short of a mess this season, with their most recent headline being the firing of Head Coach Jeff Fisher one game before he could set the all-time record for most loses. For Gurley, and his fantasy owners, that could very well be the catalyst the Rams needed to enact change.
This week the Rams host the 49ers, a team with just as many problems. The 49ers have the worst run defense in the NFL, giving up 29.3 PPG to fantasy RBs this season. I am going to put my faith in Gurley this week, but not because of how good he is. Rather, I am betting on how bad the49ers are!
Ty Montgomery – Packers:Montgomery put on a show last weekend, running for 162 yards and 2 touchdowns in his first start at running back. This week won't be quiet as easy given the clear difference between the Bears and Vikings defenses, but I still think he has RB2 value.
The Week 16 game is in Green Bay, and the weather forecast is showing a high of 34 degrees with around an 8 MPH wind. Aaron Rodgers is dealing with a calf injury that is limiting him, and cold weather seldom does muscle injuries good. I'm looking for the Packers to run the ball and try to keep the ball away from the Vikings dangerous secondary.
Alshon Jeffery – Bears:In his first game back from a 4-game suspension, Jeffery saw 9 targets in Week 15, hauling in 6 of them for 89 yards and a touchdown. It's nice to see that Jeffery is productive even with Matt Barkley at the helm. Barkley has played better than expected, so he too has been a pleasant surprise for the Bears and their fans.
This week Jeffery gets the Redskins, and Josh Norman. Norman isn't the shutdown corner the Redskins paid him to be, but he is better than your average starter. The reason I like Jeffery is because he is a legit No. 1 WR who has something to prove after a P.E.D. suspension. Consider Jeffery a WR2 this week, with upside into the WR1 rankings.
Dontrelle Inman – Chargers:There is nothing better for an NFL team than playing the Browns, a team who's looking to run the table in reverse on the 2016 season. Travis Benjamin may be the No. 1 WR on the Chargers official depth chart, but we all know Tyrell Williams is the real No. 1, with Dontrelle Inman as the No. 2.
The only fear that I have about this game is the Chargers jump out to an early lead due to special teams, and they run the ball behind Kenneth Farrow and Ronnie Hillman. Assuming that doesn't happen, Inman has all the makings of a WR2 with WR1 upside in PPR formats. He's a guy that is on a lot of waiver wires, so make sure he isn't on yours.
Hunter Henry – Chargers:Sticking with the "play whoever plays the Browns" reasoning, Hunter Henry is an interesting streaming option at TE this week. He's scored in 4 out of his last 5 games, and the Browns have given up a league high 12 touchdowns to TEs this season.
Henry is the future at TE for the Chargers, and the Browns present is awful. I'm expecting at least one score from Henry this week, but won't rule out multiple scores given the state of the Browns.
San Diego Chargers defense:And for the Trifecta, I am going with the Chargers defense against the RGIII led Browns offense. I won't bore you with how bad the Browns offense is (2nd most fantasy points given up to opposing defenses), how inaccurate Griffin is (50.0 percent completions), or how little the Browns have to play for (0-14). This is as straight forward is it gets.
I would put the Chargers as a top 5-7 fantasy defense this week, with legitimate upside into the elite top 3. 
Andy Dalton![](/team/roster/andy-dalton/9378c4ed-938c-434c-929d-4d45fe252101/ "Andy Dalton")– Bengals:It is looking like the Bengals will get A.J. Green back this week, which gives the Bengals offense a big boost obviously. The problem I have though is the Texans secondary is limiting fantasy QBs to just 17.5 PPG, the 5th fewest in the NFL this year.
Green could very well end up being this week's Adrian Peterson; a guy in his first game back that sees limited snaps. If Green isn't at 100 percent in terms of "go speed", then Dalton becomes a QB2 without streaming appeal. The Texans pass defense is as legit as it comes this year.
Dak Prescott – Cowboys:Prescott is a QB that holds more NFL value, than fantasy value. The Cowboys are winning, and rookies Ezekiel Elliot and [Dak] Prescott have played a large role in it. With that said, fantasy owners need to realize that Prescott has only thrown for 275-plus yards in 5 of his 14 games this season. And, he hasn't thrown multiple touchdowns since Week 11.
The Cowboys offensive line should win the MVP award this year, because they have been the most valuable players in the NFL. Prescott, while a good manager of the ball, hasn't been able to fill up the boxscore with yards and touchdowns in a month.
I'm looking for the Cowboys to pound the ball behind Elliot and that offensive line, leaving Dak to get his usual 250-ish yards and maybe a touchdown.
Adrian Peterson – Vikings:What a waste of a roster spot AD was in Week 15, with the Vikings RB playing just 12 snaps total. With the Vikings all but eliminated from the playoffs now, I don't see Peterson pushing himself, and risking further injury, when he's already stated he wouldn't return this season if the Vikings were eliminated (from the playoffs) before he got back. Now that they basically are, what level of effort can we really expect from him?
It is possible Peterson will push hard for one game just to prove to everyone he still has it. But, I am banking on that game being Week 1 of the 2017 season. I've cut Peterson in all the leagues I picked him up, and would recommend you do the same.
Kenneth Farrow – Chargers:Farrow is another guy we went a little overboard on last week, hoping we would catch lightning in a bottle off the waiver wire. Instead, we got 53 total yards and a fumble from him. To be honest, we shouldn't have such high expectations from an undrafted free agent rookie.
I will admit that this game could be huge for Farrow, given how the Browns defense has performed against RBs this season. But, after last week, I am guessing the Chargers will try and distribute the RB touches more evenly with Farrow and Ronnie Hillman.
A.J. Green– Bengals:As I stated above, I am worried that we are going to get an Adrian Peterson type performance out of Green this week. He is coming back from a fairly serious hamstring pull, one that was severe enough to make him essentially miss 5 critical games (he left the game early in Week 11 with the injury).
It's not a matter of heart, because Green has heart. It's not a matter of motivation with the Bengals out of the playoffs, because he has the motivation. For me, it's a matter of his body being well enough to go full speed and be able to out run, out jump, and evade a Texans secondary that has been pretty much elite this season.
Tyler Eifert![](/team/roster/tyler-eifert/36fdf348-c00c-44bb-bc76-2833910b8553/ "Tyler Eifert") and Jeremy Hill![](/team/roster/jeremy-hill/a8435a7b-a76b-42a6-98c6-a2a3fd8e62e0/ "Jeremy Hill") are the Bengals I'm trusting in fantasy football this week. All Eifert needs is a touchdown to be a TE1.
With this week being for all the marbles, I'm finding that I can't trust Green's hamstring enough to put him in my line-ups. And, if I can't play him, I can't tell you to play him.
Taylor Gabriel – Falcons:Gabriel has been a waiver wire beast, scoring 7 TDs in 7 games, and racking up 32 receptions and 615 total yards in the process. His problem this week is the return of Julio Jones, which will certainly impact his targets. Fewer targets means fewer chances to keep the TD streak going.
Gabriel has proven that he will find ways to score, and the Panthers defense is a far cry from what it once was. However, I think this is the game that Jones puts up elite WR1 numbers, and Gabriel owners are left saying "man, he was killing it… until the fantasy championship game." Week 16 is going to be where I take my winning from the poker table and cash in on Gabriel, before I push all-in and lose everything I've worked for this season.
Jimmy Graham – Seahawks:Graham has been a TD-or-bust player this season, nowhere near the elite TE he once was in New Orleans. He's topped 70 yards just 4 times this season, and has scored just 2 touchdowns in his last 6 games. And, to make matters worse, he takes on the NFL's #1 ranked defense against TEs this week, the Cardinals.
The Cardinals give up just 25.9 yards-per-game to TEs this season. Not fantasy points… yards! In terms of fantasy points, they are averaging 3.0 PPG allowed. If you are looking at the TE free agent list and 3.0 points looks good, then stick with Graham. But, if you can find a [Hunter] Henry, Eric Ebron, or even Jermaine Gresham on your waiver wire, go ahead and make the switch.
Minnesota Vikings defense: I don't even know how to explain what happened last week with the Vikings. Offense; defense; special teams. It was a disaster of epic proportions. This week the Vikings, a dome team, head to Green Bay to take on the Packers in an outdoor stadium, in winter, and IN GREEN BAY! If they looked terrible against the Colts while playing indoors, how do you think they will fare in the freezing cold?
The team moral has to be near rock bottom right now, with the playoffs all but out of sight. The Packers are in no better of a post-season situation. But, they are at home, and the Packers play well at home in the cold. I'd find other options this week like the Chargers or Giants.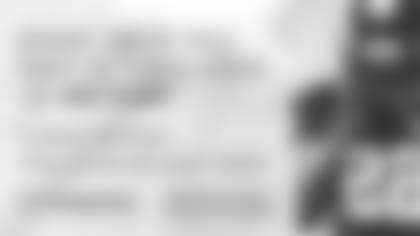 ](https://ad.doubleclick.net/ddm/trackclk/N194604.133116BENGALS.COM/B10246112.137180342;dctrkaid=309552526;dctrkcid=73766662;dclat=;dcrdid=;tagforchilddirectedtreatment)