MIAMI - If it is seafood you want Carlos Dunlap has recommended the "Lobster Benny," and it is staring back at you with a luscious smile of lobster claws, two poached eggs, arugula, two English muffins and breakfast potatoes swimming through Hollandaise sauce.
It is Super Bowl week, Honey's first Super Bowl, and we are sitting out here on the shady terrace of Dunlap's brainchild on Southwest 3rd Avenue in Miami's suddenly trendy West Brickell section. Brickell, two blocks down, is the more established chic part of the neighborhood. But like Dunlap chasing a quarterback from the backside, West Brickell is closing fast and the boutique breakfast place he owns and designed, "Honey Uninhibited," is one of the reasons why.
"When I had breakfast in Charleston with my father once, I had lobster on top of a pancake with a nice little cream sauce," Dunlap is saying of his inspiration for "Lobster Benny." "People love lobster. Our lobster mac and cheese went viral on social media."
Dunlap, the Bengals defensive end who has feasted on enough quarterbacks that he stands to become the club's all-time leading sacker some time next season, tweaked the dishes and named them. Just like he came up with "Honey," before the place opened six months ago.
The menu is a product of Dunlap's extensive travels and busy mind. For instance, "Challah Berry," is a nod to the movie goddess, French toast style, with strawberry compote, raspberry glaze and mixed berries. "Espanola Way," is a Spanish-styled omelet he picked up on last year's trip to Barcelona and is named after a South Beach street Dunlap has traveled ever since he decided to work out here in the offseason while preparing for the 2010 draft. The "Sweet Chick Benny," was born of fried chicken he sampled on a trip to Atlanta when his sister graduated from college and he named it after the upscale New York City fried chicken eatery of the same name he once visited.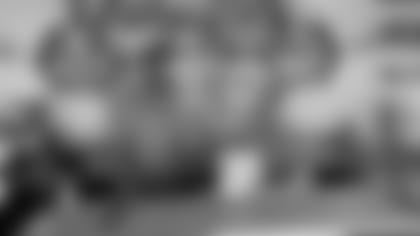 "I said the list (of potential names) out loud to my friends and family and the more I kept saying, 'honey,' I kept getting more feedback and more questions," Dunlap says. "It just gives you a better feeling when it rolled off your tongue. I wanted to create a space where people could come and be themselves without restraint."
Dunlap is decompressing from his 10th Bengals season, one he led the team with nine sacks. He turns 31 next month and while he is riveted on winning and sacking he also knows the clock is ticking. He needs 2.5 sacks for the record, but three is also a huge number. He's following in the best Paul Brown tradition. The Bengals founder constantly told his players to prepare for life after football and think a little management.
"I'd like to put a minimum of three in Florida," Dunlap says of his breakfast idea. "Mid-to-north Florida and a little north of there. Once I get three I feel like I'll have a pretty good system in place and I'll have a better idea of what else can go. I know Cincinnati is calling big for it. I know it would go on weekends but I'm not sure how breakfast would go during the week. I'd love to put one in South Carolina, too.
"I wanted to start a business while I was playing so the transition wouldn't be so big. I wouldn't have to start from scratch."
The play is commercial real estate, but there's also the pursuit of a brand, stamped with the Chicago-New York loft style in the house. Gleaming metal. Soft woods. Graffiti and greenery. That's why, at the beginning, he wants to separate "The Honey," brand from the "Who Dey," label.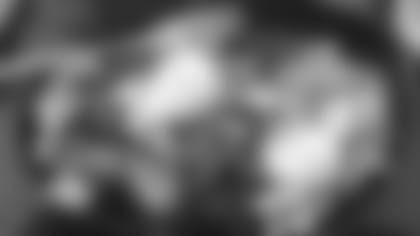 There is no stitch of Bengals or Florida memorabilia in the place. There is no framed No. 96. The only pictures are of the late rapper Nipsey Hussle and the late artist Jean-Michel Basquiat. If you think Patrick Mahomes is hot, Basquiat's pieces are not only going for $100 million but they are becoming entwined in modern art. And there's no life-sized cardboard cutout of Employee No. 96, but a wall-sized bear dressed like Biggie Smalls under the words, "Mo' Honey No Problems," between the two restrooms.
Gainesville, about five hours north of Miami where Dunlap won a national championship with the University of Florida, is a possibility. At that point a 2006 Gator jersey may make the wall. Maybe one day a 96 hangs in a Cincinnati eatery. But that's not the play yet.
"I want this to be about Honey. A lot of people here don't know who 96 is," Dunlap says. "I like breakfast. Sports bars are seasonal. When I did research of the most profitable food businesses, it was pasta, tacos, pizza, breakfast. Not in that order, but breakfast was already my favorite and I got a business plan going."
We are standing in the kitchen of Honey, where Dunlap is grazing, checking the food tickets to make sure they've been processed, and it turns out the way he has deployed his restaurant is not all that different than a football team.
His head coach is Robert Vazquez, a 35-year veteran of the restaurant business who runs the day-to-day. Vazquez's two coordinators are the chefs he brought with him from his last stop. The line cook and prep cook are special-teamers.
"The whole thing is to get the food out in 15 minutes. That's got to be the goal," Dunlap says. "The chefs wanted to be part of what we had going here, to be part of something unique and to help get it started."
Vazquez, 64, who left Cuba for New York with his parents when he was 11, visited an Aunt in Miami 45 years ago and phoned his parents to tell them he wasn't coming back he loved it so much and they ended up following him down. He broke into the business as a dishwasher at Lum's, became a cook in three months and a year later got his own Lum's when the area supervisor flipped him the keys and said, "Start tomorrow. You'll learn."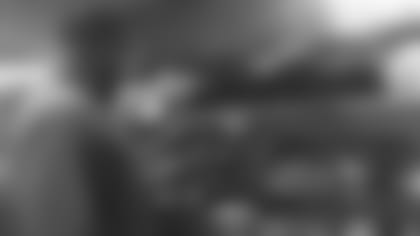 Vazquez has been running a show ever since, whether it's a restaurant or an area for chain. Dunlap watched him run the breakfast place he frequented a couple of times a week during his workouts and began to put some ideas in his head. When Vazquez took a sabbatical to Philadelphia to open some restaurants, Dunlap told him to give him a call when he got back to Miami.
Now Vazquez is sitting at the bar in front of a laptop and they're brainstorming. Dunlap wants to put something out front where people can take pictures in front of a sign that is uniquely Honey. They're also trying to work through some grocery orders to make sure they're prepared for what they hope is a Super Bowl rush.
"Carlos is more like a friend than a boss," Vazquez says. "The concept, the food. We knew we had something  going on. Carlos sealed it by adding the extra plates and different ideas."
Joseph Kolber, who lives around the corner, has seen several restaurants fold at this very spot. He doesn't think this one is headed there. Especially if he keeps coming in two and three times a day.
"The food is out of this world. The short rib benedict is to die for," says Kolber, dressed breezily in shorts and a U.S. Navy ball cap. "I appreciate the southern style of cooking. Very good and unique."
Kolber had no idea the place was owned by an NFL player. After all, Dunlap spent the first six months of its life in Cincinnati. But during the last month the big man came over to introduce himself and check on his food.
"Very genuine. Very personable," Kolber says. "When the food is good, people keep coming back."
Dunlap and Vazquez call that "touching tables," meaning they meet and greet each patron. The early returns are good. Vazquez has a good sense they are coming from around Miami, an ethnic mix arriving from Pembroke Pines, West Palm Beach and Coconut Grove, as well as the neighborhood. On Sundays there is an hour wait with a total of 400-600 customers passing through and Vazquez says that about 35 percent are repeat customers. Lately they've started to get a nice take from people getting off the 6 a.m. cruise ships. After they head through customs, it's about 7:30 and they're hungry.
They have no idea what to expect Super Bowl week, but Dunlap has heard from plenty of mates and foes headed to Miami for the week and they plan to stop in. Former Bengals linebacker Takeo Spikes. Current Bengals linebacker Jordan Evans. Fellow NFL end Cam Jordan.
Dunlap really sounds like an owner now.
"I'm still looking on creating that culture," Dunlap says. "Food is what people consistently rant and rave about, but I want to take service to the next level. Feel that southern hospitality. No. 1 is food. No. 2 is service."
Dunlap has sent out the word. Everyone is to be greeted with "Welcome to Honey." Or "Thanks for coming to Honey." When they touch tables, they ask how they found out about how Honey.
Dunlap is not far off the guy that has an all-access locker at the end of a row at Paul Brown Stadium, next to an exit and entrance and across from the equipment room. Dunlap is a mingler and that's what he does in Honey.
"I've seen you looking at that for a little bit. Can I help you?" Dunlap asks of a woman staring at the menu at the bar. "What do you like? The avocado is really good."
Dunlap can check in from Cincinnati on his lap top, thanks to the cameras that are trained on key points in the place, and while he'll keep an eye on the register, he seems more concerned about this:
"If I see a server cutting off a hostess sitting some people, that's not what we're looking for," Dunlap says. "Give them room."
We are sitting on the terrace, the one Dunlap designed and calls, "Clutch." The Lobster Benny is sizzling, he's looking for another sack and he's got you in his sights.
"Thanks for coming to Honey," he says.