ARLINGTON, Texas _ Maybe the only thing you can truly judge in the NFL preseason is the depth of a roster and when the Bengals dominated the Cowboys during Saturday's second half of a 21-13 victory, the 53-man Opening Day spread sheet seems to be teeming with speed and playmakers.
Start with rookie cornerback Darius Phillips' 24-yard punt return that set up a field goal and his 44-yard kick return that set up a touchdown. Then go with a back-up defense that allowed only a field goal in the second half anchored by end Jordan Willis' two sacks. Then try back-up running back Brian Hill accounting for all 59 yards of the last TD drive. And finish with No. 3 quarterback Jeff Driskel playing like a No. 2 by hitting 10 of 16 passes and finding seven different receivers on his way to 119 yards.
They wiped out the bad taste of a 10-0 half-time deficit, courtesy of an offense that looked too much like the 2017 version and not enough like the crisp outfit in last week's pre-season opener.
"We feel like we've got competition across this team," said quarterback Andy Dalton.
And none more than in the skill spots. Driskel, the former Red Sox draft pick known for his center-field athleticism, let his heater show where the talent is. He found wide receiver Alex Erickson floating through a zone on the play of the game for a 28-yarder complete with A.J. Green toe drag on the sideline on third-and-11 to keep the 92-yard-go-head-TD-drive alive. He ignited it all on the first play of the second half when he took advantage of wide receiver John Ross' speed across the middle of the field against linebacker Jalen Smith for 29 yards.
"The guy was running with him and there was another player floating through and I just had to lay it out there," said Driskel, who touched it right over Smith's hands into those of Ross "I knew John could catch up to it. I threw it early and John just went and got it."
The two plays displayed two absolutes. Ross has got No. 9-in-the-draft speed in space and Erickson just never gives you a reason to cut him. Instead, he always seems to give you two plays to validate keeping him. On Saturday, there was one play that didn't count, on the snap right before the 28-yarder. He and Driskel ran the bubble screen to perfection when Erickson took a pass on the left edge and slithered for 13 yards on third-and-one. But a holding call on wide receiver Kermit Whitfield negated it and set up the third-and-11that highlighted quick thinking by both Driskel and Erickson.  
"I threw it over the flat defender's head and he did a good job getting his feet down," said Driskel, who gunned it about 30-plus yards on the money to the sideline. "We tried to hurry up and get the snap off, but they didn't need to review it … You could feel the momentum going after that. Alex did a nice job of running the high angle in the zone they were in. They were trying to take that route away, but Alex went on the higher angle we're used to throwing it."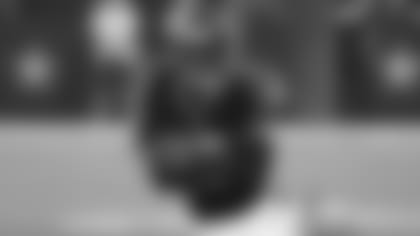 Ross now has a catch of 20 and 29 yards this preseason and is getting more confident by the snap, which, by the way, was 40 as one of only three Bengals to play 40 snaps Saturday with tackle Cedric Ogbuehi and guard Christian Westerman.
But the one play that may have gotten him over the hump was Driskel's little two-point pass, which wasn't exactly a flip. Driskel had to gun it as Ross crossed the back of the end zone in traffic. As Ross caught it, he knew safety Jameill Showers was going to level him. He did just after he caught it and Ross didn't go down and held on. Never mind he took a shot and held on, which is exactly what offensive coordinator Bill Lazor and wide receivers coach Bob Bicknell have been telling him he needs to do to get to the next level. Only when he makes those catches in a crowd is when.
That's the route he ran last week in the pre-season opener, the play where he caught the ball literally on the end zone's back line but couldn't get a second foot in-bounds.
"It showed me a lot about myself," Ross said. "There are a lot of things I put on tape I know what I have to do to correct. We ran that same play last week. The way I came down to my route was better than I did last week."
"(Coach) Lazor says I need to do that to take the next step," Ross said. "I have to make those contested catches."
Ross may not be contesting for a roster spot, but he is battling for snaps. Driskel may be doing both depending if they keep two or three QBs. On Saturday, he let the playmakers play. He's got a feeling when he sees Ross one-on-one.
"I knew there was a lot of space back there. It was man-to-man. I knew he was going to beat his man inside. I tried to get it to him fast," Driskel said of the two point play. "That was a big-time catch by him. I did my best to get it on him as soon as possible. That was a great catch, strong with his hands."