Bengals Pro Bowl quarterback Andy Dalton and his wife, JJ, played host to 12 families for the Andy & Jordan Dalton Foundation's Holiday Hearts on Thursday.
Families enjoyed a fun holiday-themed evening with Andy and Jordan, including dinner, holiday treat-making, a Build-a-Bear station, games and presents. Each family received a family gift and Christmas tree along with additional gifts from their wish lists. Best of all, families could spend quality time with each other, something the Daltons cherish this time of year.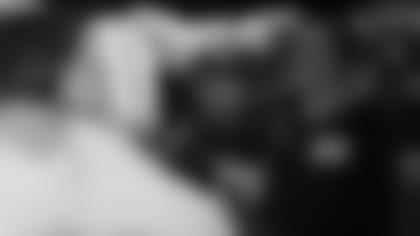 "Holiday Hearts is one of our favorite programs every year." said Andy Dalton. "We feel incredibly blessed to be able to provide Christmas spirit for these kids and their families who may not have otherwise been able to experience it this year. These families go through so much throughout the year, and we're happy to provide a night where they can simply focus on being with each other and create lasting memories."
Holiday Hearts is one of five programs established by the Andy & Jordan Dalton Foundation, which continues its mission of providing opportunities, support and resources to seriously ill and physically challenged children and their families in the Greater Cincinnati and Fort Worth areas.
For more information about the Andy & Jordan Dalton Foundation, please visit www.andydalton.org.