The Bengals announced their class of 10 undrafted free agents Tuesday and they chose to fortify both lines. A quick look at the class.
DT Tyler Clark 6-3 289 Georgia, Americus, Ga.
Bengals love Georgia D-linemen … Think Geno Atkins and Robert Geathers … One of their most sought after CFAs … Part of a senior class that won a school-record 44 games and went to three straight New Year's Day bowls …
Key figure in success in 35 starts and 54 games … Bulldogs finished No. 1 nationally in in scoring defense, No. 1 in rushing defense and No. 1 in fewest rushing TDs allowed … 3-4 end-type…excellent vs. run … explosive hands … broke finger just before junior season and may have impacted draft stock … But rebounded with solid year on team-high eight tackles for loss. Born: 7/25/98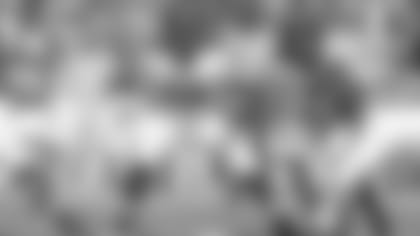 G Clay Cordasco 6-5, 306 Oregon State, Cornish, Maine
One of two rookies out of Maine to get NFL shots, joining University of Maine kicker Earnest Edwards, a Rams free agent … Didn't attend combine but had terrific pro day … According to draftscout.com his three-cone drill of 7.57 better than all but two of 26 combine linemen … 4.59 seconds in 20-yard shuttle better than 25 … 5.08 seconds in the 40 10th among combine group, second for guards and centers …
In first 12 college starts this past season Beavers had seven 100-yard rushers … As junior played some red-zone defensive snaps … Born in New Jersey, played three high school seasons in Cornish, Maine with final year at Conway, N.H.'s Kennett High School … Played for two Los Angeles two junior colleges before playing 21 games at Oregon State …Turned 24 Tuesday. Born: 4/28/96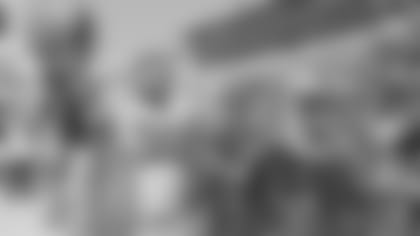 DT Trey Dishon 6-2 296 Kansas State, Horton, Kan.
Another team captain … missed just one start while making 50, the last 48 straight … Plays bigger than the measurements … finished with eight career starts, half against Kansas … Comes off season setting personal bests in tackles (30), tackles for loss (5.5), sacks (three) … Versatile enough to play both tackle spots with nose-guard strength and three technique frame … In high school won powerlifting 2013 Class 3A Championship for 242-pound weight class … all-state in basketball. Born: 5/19/97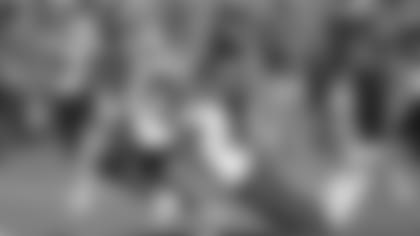 DE Kendall Futrell 6-2 222 East Carolina, Winterville, N.C.
11-sack man … one of those guys that had a virtual pro day and impressed with 9 1/2-inch hands, 33 3/8-inch arms, and a 80 1/4-inch wingspan, according to draftscout.com … Undersized… But wingspan has them thinking that may help transition from rush end to end that can also drop into coverage as SAM linebacker … Had injuries early in career but played all 24 games in last two seasons … Most productive player on Pirates defense last year … To go with those 11 sacks, career-best 63 tackles, 16 tackles for loss, 11 quarterback hurries … Born: 10/27/97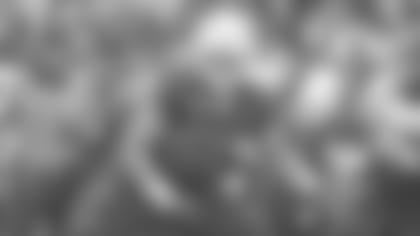 G-T Josh Knipfel 6-6 309 Iowa State, Hampton, Iowa
Co-Captain … Projects to guard but could get occasional peek at tackle … M.O. is physical, smart finisher good in run game … Famously picked up 15-yard penalty early in season for playing to whistle despite losing helmet … started every game last three seasons for 39 straight … All-Big 12 quarterback Brock Purdy was sacked just 16 times to lead the Big 12 and ranked 18th nationally in sacks allowed (1.38) … Iowa State running back Breece Hall finished second in Big 12 games with 95 rushing yards per game. BORN: 2/26/98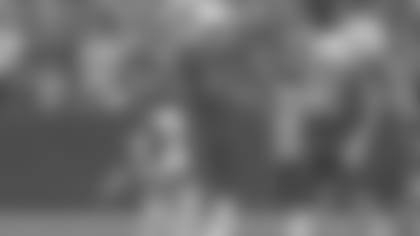 OLB Marcel Spears, Jr. 6-0 221 Iowa State Olathe, Kan.
Co-captain … not just a camp body after they drafted three linebackers … had draftable grades and should contend for a back of roster spot… character ( 2018 Alamo Bowl Sportsmanship Award), talent (2017 Liberty Bowl Defensive Player of the Game), production (seven tackles and two pass break-ups vs. Notre Dame in 2019) … started last 39 straight games of his career … Left with stat line of 272 tackles, 24.5 TFL, 13 pass break-ups, six sacks, four interceptions, two pick-sixes, two forced fumbles and one fumble recovery … six double-digit tackle games … Big 12 Defensive Player of the Week when his two interceptions, one a pick-six in a tie game, beat Texas Tech in 2018… Twitter name shows his spiritual devotion…. @the_heavengates … Born: 5/29/97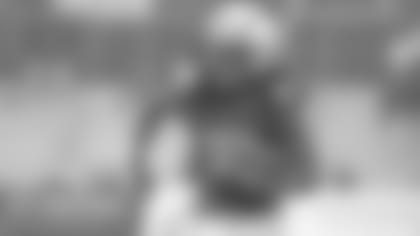 CB Isiah Swann 5-11 188 Dartmouth; Queen Creek, Ariz.
Best linebacker in Bengals history is Dartmouth's Reggie Williams … Now Bengals, run by a former Dartmouth quarterback in club president Mike Brown, get best cornerback in Dartmouth history … Played big and physical while coming up with 17 career interceptions …. Named to Associated Press FCS All-America First Team in 2018 with nine interceptions … Four more last season earned Associated Press FCS All-America Second Team … Ended his career with end-zone pick at Brown to give Big Green share of Ivy League title …
WR Scotty Washington 6-5 217 Wake Forest, Washington, D.C.
Size, height, weight and speed translates … An Auden Tate body … 40 time projected in 4.52 range … Good contested catcher … Competitive … Worked with Bengals rookie quarterback Joe Burrow's group in Los Angeles last month … Before suffering season-ending ankle injury in early November, racked up 17.3 yards per 35 catches and finished with career yard-per of more than 15 … Dad played college basketball at St. Francis. Born: 7/26/97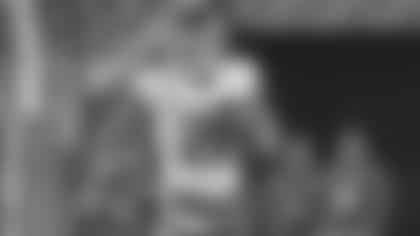 RB Devwah Whaley 5-10 211 Arkansas, Beaumont, Tex.
Powerfully-built, reliable runner … Projected 40 in 4.6 range but in 388 carries during four seasons he averaged 4.7 yards per carry… 16 TDs … Showed all-around game with 38 career catches … 1 receiving TD Born: 11/3/97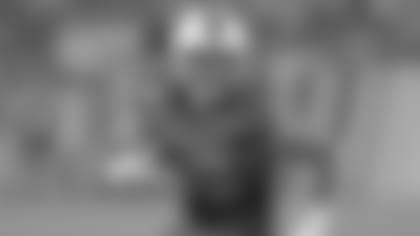 TE Mitchell Wilcox 6-4 247 South Florida, Tarpon Springs, Fla.
Along with Georgia's Clark, this guy is their most coveted CFA … Best tight end in school history … Holds all career and season receiving marks … Three-time All-American Athletic Conference selection … invites to East-West Shrine Game and NFL Scouting Combine … went to three bowl games and in a pair of bowl victories helped Bulls beat Power 5 opponents in 2016 and 2017 Birmingham Bowls...Willing to put his head down and block … Bulls had 1,000-yard rushers in the 2016, 2017 and 2018. Born: 11/7/96