These are the people that Adam Jones runs with now.
There is the five-time world boxing champion Zab Judah, who brought the water.
There is the owner of the Cloverleaf Bar and Grill, a West Side anchor who brought the support of the Monfort Heights neighborhood ringing LaSalle High School.
There is DJ Bandcamp just off a European tour, who brought the music.
There is 10-year-old Mykale Sinclair, who took a break from eating his Chick-fill-A and running 40-yard dashes and 100-yard sprints on the luscious greensward to snap a selfie with the man himself.
"Look at these kids out here," says The Champ, surveying the 375 kids who showed up for Jones' free Team 24 Youth Camp at LaSalle this weekend. "I'm telling you, three or four of these kids are going to grow up and play for the Bengals. They're going to think back to this. "Remember that Adam Jones Camp?"
As usual, Jones' indomitable wife, Tish, is the backbone of it all with the help of her sister, the briskly efficient Yolanda Cooper who also goes by "Aunt Yogi." If there is any more evidence that her family is settling in Cincinnati after her husband's remarkable NFL career is over, this is it.
"This is home," Tish says as the chicken and coney ice are served.
Jones, the Bengals cornerback coming off his first Pro Bowl season at the age of 32, has also got around to moving through all kinds of worlds and is a stranger nowhere. With all due respect to Bengals head coach Marvin Lewis, Adam Jones' nickname is still "Pacman," even if his lifestyle isn't.
These kids don't know that Pacman of 10 years ago. Not a camp open to kids 8-14. Instead, they've been watching the most successful stretch of Bengaldom ever. Kids like 11-year-old Blaydon and 13-year-old Joey Oliver of Lafayette, Ind., two guys who are the answer to a trivia question as Jones looks to make it an annual event.
They were the first ones at LaSalle, arriving Friday night around 7 with their parents. They slept in the Tahoe.
"I saw it on the Bengals' web site. "They saw it and they like Pacman," says Curtis Oliver, a union bricklayer. "I like his attitude toward his fans. A good guy. (His sons) love him. They couldn't even speak when they saw him . . . He wasn't as hard as I figured he'd be. I've seen him on the field now and then. He's got a good personality.
"If they stand out for TVs on Black Friday, then we can stand out, too," Oliver says. "A little rough. But we made it."
Jones not only wanted a free camp, he wanted one without pre-registration. He didn't want to cut it off, either, but he set the number at 400. He wanted as many kids from as many parts of the city.
"Everyone who knows my background, my pedigree, I come from a background where kids are less fortunate," Jones says. "I could have charged 100 bucks a kid and had about the same turnout. But if you look around, it's a very diverse crowd. Not just all black kids, not just all white kids. That's what it's about. Get them together and some of these kids will meet here and probably be friends for a long time. I didn't want (to restrict) it. I wanted it for kids who don't even play football, but want to just run around and get sweaty."
One of the campers is Gavin Schaffer, who probably came the farthest to attend. He's the 12-year-old son of Jones' agent, Peter Schaffer of Denver, Colo. Schaffer, who also happened to marry Tish and Jones in an Atlanta ceremony a few years ago, is also one of the guys that Jones runs with now. It is a group in which he has inspired a great deal of loyalty.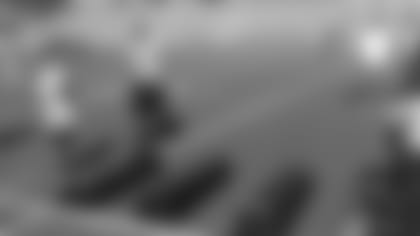 "That's my guy," says Judah, who has known him since 2003. Which means he has known him as Pacman and as Adam.
"Adversity makes the character of a person," Judah says. "It's either going to shape you to be a bad guy or a good guy. There is no middle ground once you start getting into maturity."
They clicked ever since they met. They both grew up tough and hungry named Jones; Adam in Atlanta and Leroy in the Brownsville section of Brooklyn before he became Zab Judah. They even both overcame one-year suspensions to get back to the mountaintop. When Jones called to say he was having a big day giving back to the community, Judah, training for an August fight yet to be announced, dropped everything for the day in his hometown of Las Vegas.
"He brought all the water. Drinkingrealwater.com," Jones says. "This big-assed truck pulled up at the house yesterday."
"Anything we can do to help the future. We do what we do. He plays football. I'm a boxer, But 15, 20 years from now, they're going to be the man," Judah says. "Same thing my father said. You're going to win some. You're going to lose some. Just give it your all. As long as you give it your all, you can walk away with the pride of a man. Let them know that tomorrow they can be anything they want to be."
And that's what DJ Bandcamp is. When he was Earl Barron out of Youngstown, Ohio, and going to the University of Cincinnati about six years ago, he ran into Jones at a club about the time Jones first arrived in Cincinnati.
"He took to me and we just took the friendship from there," Barron says. "Pac is probably one of the most genuine people I've come across even though the perception is he's rough around the edges. He goes above and beyond what he has to do to make sure people are OK."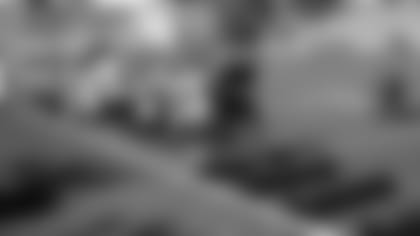 Barron has hit the big time since. A week removed from playing Europe, he also does gigs with Chris Brown and other stars. Plus, he's the DJ for the Indiana Pacers. But he did a free one for Jones this weekend. Because, as The Champ says, "He's my boy and I'm going to be there for him."
The loyalty extends to teammates like linebackers Vontaze Burfict and Marquis Flowers, wide receiver Brandon Tate, and cornerback Chris Lewis-Harris. A pretty good showing considering the Bengals began their summer break Thursday.
(One of the truly great moments of the camp came when Burfict set up a drill for the backers to run through a couple  of bags, scoop a fumble, and score, and he told one kid, "Good job. Tie your shoe.")
That's usually reserved for Mike Boyden, the athletic director of the Western Athletic Association, the youth football group that Jones has reached out to for the last couple of years. After coming through with some equipment last year, Jones wanted to do more and came up with the camp.
"It's the chance of a lifetime," says Boyden, whose coaches helped run the camp. "Kids never get this close to an NFL athlete. The kids in Cincinnati look up to the Bengals."
Through the four-hour camp, they looked up to Jones holding a microphone and alternating between dancing and running and throwing to the next drill. As would have to be expected in an Adam Jones camp, about an hour was spent on 40- and 100-yard dashes. In the girls' heat, his 10-year-old daughter Zaniyah blew everyone away and you could hear a cackle through the microphone.
This is who Adam Jones is running with now.