On Tuesday, the last practice of Zac Taylor's first training camp as Bengals head coach revealed just some of the culture he's trying to build.
A defensive stand in the four-minute drill reflected the competition he seeks. A new center and left guard on the first offensive line showed the perpetual "no incumbents," depth chart. A position experiment that came about because of communication between coach and player.
"I think for Zac's first camp, it went smooth," said quarterback Andy Dalton. "We've got a good feel for his expectations, what he wants from us. Anytime you've got a new coach, a new system (it's partly about culture). Everyone has to earn their spot. I think that's definitely what they're doing. Making guys earn it.  They want the best guy on the field. Nobody should be entitled to anything. Everything has to be earned."
That's the idea behind back-up quarterback Jeff Driskel surfacing at wide receiver and punt return at Tuesday's practice. Roster bang for salary cap buck. With rookie Ryan Finley lighting it up in Saturday night's pre-season opener with the 3s and getting the nod with the 2s Thursday in Washington (7:30 p.m.-Cincinnati's Local 12), Driskel went to Taylor Monday and asked him to be open to using him where ever he thinks a fast, athletic 6-5, 232-pounder can help.
But not at the risk of giving up his spot in the back-up derby with Finley. Maybe the Patriots' bid to convert a quarterback failed when they cut Danny Etling Tuesday. But the Saints are still riding the Taysom Hill package. Taylor, who reviews all of Sunday's chunk plays on Monday to see what he can steal, was all ears.
 "He wants to bring value to this team. He's not out of the quarterback competition by any stretch. He just feels like he can help us, and we feel like he can help us on special teams," Taylor said. "You saw him take a couple reps at receiver. He's a great athlete. He's 235 pounds. He's explosive. He has good hands. Those guys are hard to come by on special teams sometimes, and even at receiver. We'll keep giving him a look, but it doesn't change anything. He goes to quarterback meetings, he goes to quarterback individual meetings, and he still takes his reps as he would at quarterback. It does not cut into his (quarterback role) at all. We're seeing what other value he brings to the team."
Driskel ran two routes at receiver and milled about with the punt return team. If special teams coordinator Darrin Simmons asked him to return a punt on his own, he thinks he could. Simmons wouldn't rule it out or any other job on teams.
"I'm still competing at quarterback. That's what I want to be," Driskel said. "That's what I think I can be. But I just want to show that I can add value to this team in other ways and show that I want to contribute and can contribute. I figure this is a good time to do it while there's still a couple weeks left in training camp and put some quality reps on tape. "
Driskel ran a fade route from Dalton in the red zone and the defense needed a nice play by cornerback from William Jackson III to prevent a touchdown.
 "I was close. I was close. I knew Andy was going to throw it no matter what, so I made sure to get my eyes back quick," Driskel said. "It was fun to just get out there and compete and obviously if you're going to be in there, you've got to make that play."
He said the same thing about his other route, a hook over the middle and he should have had Finley's throw, but he couldn't hold on as cornerback Darius Phillips closed.
"I was thinking, if I threw that I would want that receiver to catch that," he said.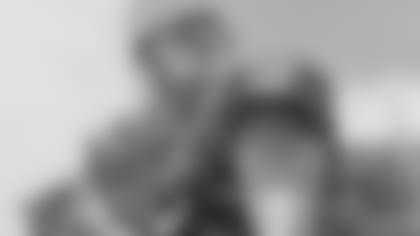 Driskel could have been a first-round pick in baseball. But he was drawn to football. He could be a receiver or a running back or maybe even a kick returner. But he's still drawn to quarterback. When he sees a guy like the Saints' Hill, who has his own package as a quarterback/running back/receiver, Driskel wonders.
"I've definitely watched him over the last couple of years. That was a deal that swept the nation a little bit. I definitely saw something," Driskel said. "I thought I could probably do this thing as well. I don't know if that's what it is going to turn into. I don't know what's going to come of this, but I just want to tell the team, show the team that I can contribute and want to contribute."
Dalton is also intrigued by the idea.
"There's not many guys that big and as athletic as he is," Dalton said. "With him willing to do more than playing quarterback, it gives him an advantage on certain things. You see these guys who are quarterbacks going into other things, too. During the game you don't know what's going to come. You see Taysom Hill and he runs read option, a lot of quarterback power and play-action stuff. That's a lot to prepare for each week."
Not only is the Driskel thing going on, but there's the semi-weekly offensive line shuffle. They'll go into Thursday with Trey Hopkins at center and rookie Michael Jordan at left guard. That's an eye-raiser because Billy Price, last year's first-round pick, looks to be the long-term center. But Hopkins has been solid and Price is still coming back from a foot problem that cost him the first several days of camp.
Asked if Price is still hurting or if Hopkins is pushing him, Taylor said, "A little of both."
"I've always been impressed with Trey Hopkins. Billy is still fine to practice, and he'll continue to get healthy with each day that passes."
It's about time. Most days they can't block him and this was one of them. Check out that four-minute drill, according to Taylor, who gives the offense a two-point lead with about four minutes left in the game.
"When you need to get that first down and the defense is taking the safety out of the middle of the field, you need to have a plan in place to get that first down. It's going to be tough, it's going to be rugged," Taylor said. "You can't run out of bounds. We had someone go out of bounds today, and that saves a timeout for the defense. It's good that we practiced it and made the mistake in practice so we don't make the mistake in the game. That's why we do it. It was good for both sides to have those situations today, and we learned a lot from it."
Running back Joe Mixon got whacked out of bounds on nice pursuit on second down, but on the play before he never got going because Atkins, continuing to make Jordan's life miserable, blew up a first down run for loss. It set the tone for the next two plays and turned it into a defensive stop. On third down, the defensive line put on a play and allowed the backers to stop Mixon.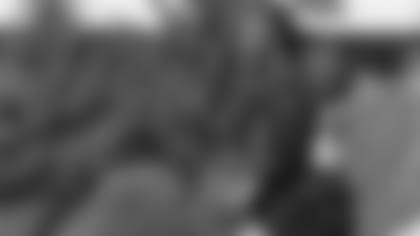 Cornerback Dre Kirkpatrick finished off a very good camp. He had another good play in red zone team Tuesday when he made a perfect break on a ball over the middle and prevented tight end Tyler Eifert from making his fourth straight catch in the drill.
It looked like he was going to get another pass defensed in another team drill when he had good coverage on a ball Dalton whistled on the sideline to wide receiver Cody Core. Kirkpatrick actually seemed to get a finger or part of his hand on it, but Core stared it down with hellacious concentration and made a great catch going out of bounds.
Quarterback Jeff Driskel on dropping a ball over the middle: "I was thinking, if I threw that I would want that receiver to catch that. You're out there, you run a route, you get your hand on the ball, catch it. Simple as that, right?"
_Mixon and fellow running back Giovani Bernard are going to be available Thursday, but Taylor wouldn't say for sure if they're going to play.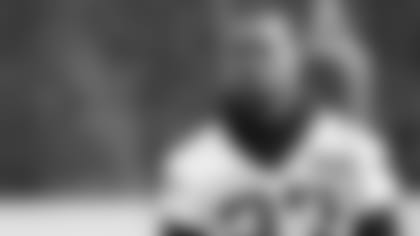 _ Sophomore cornerback Darius Phillips spent good money when he was away from Paul Brown Stadium after his rookie season to ensure that he improved on catching punts. Phillips figures he rented a jugs machine three times (at $500 a week) and went to a Detroit high school with friends to work on it.
And Monday and Tuesday at practice, he was a perfect six-for-six off the jugs, which made his performance in Saturday night's pre-season opener in Kansas City all the more mystifying.
He recovered one his two dropped punts and no one knows for sure if the Bengals are going to send him back out there Thursday night in Washington. Special teams coordinator Darrin Simmons is displeased, but he also doesn't want to get his regular returner (wide receiver Alex Erickson) dinged in the preseason or a starting wide receiver (Tyler Boyd) hurt with A.J. Green and John Ross already out.
Phillips, who had a terrific game in his role as a back-up corner, is trying to fix it with after-practice running, not catching.
"I think I was probably fatigued. Out of shape. I've been running after practice … keeping my wind up … to make sure it doesn't happen again," Phillips said. "It's just being more focused and tuning into the game."
Taylor says he's not going to rip a guy for failure if he's still got a good approach and is giving the effort and he's got nothing against Phillips' approach or effort. But he also wouldn't say if he'll put him back there on Thursday to return.
"It's when a guy's approach is wrong. I'm not talking about him, I'm speaking in general. When it shows up in the game and the focus hasn't been there, that's when you have issues with guys and that's when you have to have conversations," Taylor said. "When guys are trying to do it the right way and for whatever reason it's just not happening, that's when we get the extra reps. Ripping a guy when they're trying is not my way to go about things. However, sometimes that is necessary."
But it certainly looks like Phillips has got a job as an extra DB. He tipped away a pass in the end zone late in the half that forced the Chiefs to kick a field goal.
"The defense has been simplified so we can play faster and I'm more comfortable," Phillips said.
_ Thursday night's game has a lot of close connections, none closer than the one between Bengals offensive coordinator Brian Callahan (son) and Washington offensive line coach Bill Callahan (dad). And Taylor was Bill Callahan's quarterback for two seasons when he was the head man at Nebraska.
Plus, Washington head coach Jay Gruden played a huge role in the rise of the Green-Dalton Bengals as the offensive coordinator from 2011-13 that helped lead them to play-off berths in all three seasons. Gruden unabashedly stood on the table for Dalton throughout the draft process and never wavered in his belief that he may have been the most NFL-ready quarterback in that draft.
"During those three years he gave me the foundation of what I know," Dalton said after Tuesday's practice. "He gave me so much freedom. So much stuff I was able to know at the line. I had to know a lot, so that helped me. I saw so much and had to do so much, it allowed me to see more and helped me to get where I'm at now."
Gruden always makes it fun with an electric personality.
"I probably would have enjoyed it more later," Dalton said. "I was just trying to figure out what I was doing. I really loved playing for Jay."
Taylor feels the same way about Callahan. It sounds like a quarterback couldn't have asked for a better head coach.
"I was a young guy that needed a reality check sometimes. He'd give it to you, but he'd do it in a way that built you up in front of the team as a leader," Taylor said. "But he made sure that you really knew where you stood when the time came. That was important to me at that time in my life. The timing and the anticipation were things that were taught to me by my dad, and further honed in by this guy that had a wealth of experience. He coached me on my feet, my timing, and that the ball needs to be in there before the receiver's head is around — all the things that, today, are so important."
_After playing nearly half the snaps (32) on Saturday night, back-up right tackle Kent Perkins has indicated to the team he's retiring. Perkins had a long road to make it with Andre Smith shaping up as the third tackle. Since joining the Bengals in 2017 as a college free agent out of Texas, he's spent two seasons on the practice squad. He played just six snaps, all in the '17 finale.