ARLINGTON, Texas _ It seems like the AFC champion Bengals had a Come-to-Paul-Brown moment in the wake of Sunday's second straight walk-off loss to the architects of the Hail Mary here in Dallas.
"We're going to have win a different way this year and we need to figure that out quickly so that we can get in the win column," said quarterback Joe Burrow after his longest pass against the Cowboys went 19 yards. "Teams are going to keep playing us in a soft zone until we prove that we can beat them that way."
Wide receiver Ja'Marr Chase, whose 18-yard per rookie catch last season put the NFL on notice, had a long of 17 yards among his five catches. It will be recalled while amassing the most prolific rookie receiver season ever, he had touchdown catches of least 32 yards in four of his first five games. His longest catch this year is 24 yards and his touchdown came from six yards out.
"I just think people know how to adjust to us now," Chase said. "I feel like we need to learn to make more adjustments in game. Everybody knows what we're going doing to do now. So everyone knows what to expect when we play."
Burrow called it Two Tampa, that soft zone popularized by Bucs head coach Tony Dungy at the turn of the century. Chase called it Cover Two on both his side and the other side with Tee Higgins, another 1,000-yard receiver who didn't get a target until the second minute of the second half. Neither did slot receiver Tyler Boyd while Chase had five catches on the day, three in the first half.
But whatever it is they seemed to find a blueprint against it on their game's lone touchdown drive. A resourceful 19-play under-the-zone drive that was six seconds shy of nine minutes and featured Burrow at his point-guard comfortability. It may be more than a silver lining, it might be an answer.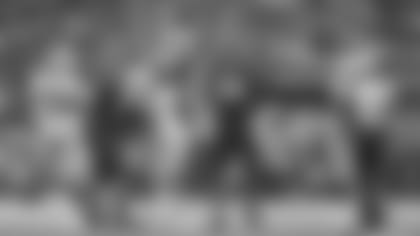 Burrow hit a pair of this-is-why-we-got-him-third-down conversions to new tight end Hayden Hurst, another one to Higgins and hit a fourth-and-six to Chase sitting in a zone perfectly. The touchdown came on a five-yard flip with Burrow rolling right and waving Higgins to the spot with 3:45 left in the game.
"That's how it's supposed to look. That's what we need to get the whole game," Burrow said. "Whatever we've got to do to move the chains on third down, find those completions and get those chains moving, we're going to have to have a lot of drives like that, the way defenses are playing us. We've got to bank that one and remember how that feels."
They'll say, well, the Bengals have never made the playoffs after an 0-2 start. But they've never been 0-2 with Burrow and Chase and that was something to mull Sunday as Burrow put his arm around Chase and another of his wide receivers, Tyler Boyd, before he went into his "No Panic," news conference in the bowels of that Starship Enterprise known as AT&T Stadium.
"These reactions always happen when you lose a game," said Bengals head coach Zac Taylor of the critics. "It's a long season. That's what we tell our players. We're just going to take ownership of these losses and continue to get better. We know that we have a good football team. We shot ourselves in the foot a little bit early on here in two games. Long season yet to go and our guys are going to continue to improve and play better and get some wins."
Burrow seemed invigorated by The Drive, the longest of his Bengals career, as his team goes through the growing pains of being champions now taking body blows from contenders. He seemed to already be crafting the response for next week in New York against the Jets and their rising young welterweights.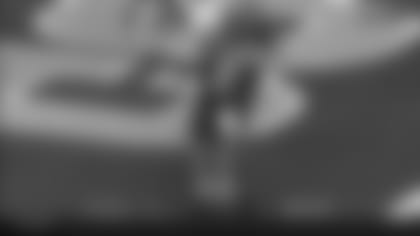 "It's give and take. We think if we start running the ball a little better than that will open it up and teams will have to get out of '2 Tampa' shell," Burrow said. "The second half tun game is how it should look."
This business of being behind-the-chains on the early downs dogged them in the first half.
It miffed running back Joe Mixon.
I feel like, as a whole, we have to take initiative. Everybody. Coaches, players, everybody is involved with everything," Mixon said. "I'm not going to finger point or anything like that. We have to put it on us to come out and execute. Be ready to play. For some reason, it seems like we've been coming up short in that area. We've been starting off slow; little penalties here and there that have been killing us. And get back on track. We just have to execute more."
The first drive was blown up by a false start on right guard Alex Cappa and the werewolf Micah Parsons beat his old mentor, right tackle La'el Collins, for the first of his two sacks. The second drive was blown up on first down when 270-pound end Dorance Armstrong beat tight end Drew Sample for a sack.
Then on the next first down, Collins false started and while they did recover to get another first down, they lost four yards on a second-down tight end screen and Sample was lost for the game and maybe more with a knee injury. A particularly tough injury since Sample was a key guy in their protections and they then had to revert to using a sixth offensive lineman (backup tackle D'Ante Smith) at times.
"We had a big package for him on third down, he was a big part of our protection," Burrow said. "But I though (running back) Samaje (Perine) came in and executed Drew's job very well."
On the last series of the half Burrow again took another early-down sack, this one by edge Dante Fowler knifing inside.
"The first half we were in first and fifteen in every series so we're just going to get third down defenses when we're in first and fifteen," Burrow said. "So, we've got to eliminate those early penalties, stay on track for the chains, and we'll be able to take more shorts."
Chase knows if Burrow isn't protected, there are no shots downfield.
"We had to go to a quick game," Chase said. "We've got to take some shots still. You've got to get that protection down, too. That's the only way you can take shots. If Joe doesn't have time, you can't throw down the field."
But Burrow took blame for "several," of the sacks last week against Pittsburgh for apparently holding on to the ball too long and wanted to see all of Sunday's six before he made any judgments.
"We knew that he liked to hold the ball and we knew we've got some guys that can go get after him," the Cowboys' Armstrong said. "That was the goal to go do that."
Chase says teams are leaving the middle of the field open, a prime target for Tyler Boyd.
"You can't run go routes into a cloud and Cover Two," Chase said. "They're bumping us at the line and forcing us to make an outside release and pushing us to the sidelines."
They can do that because they're getting pressure.
"Attack the middle and run the ball," Chase said of his answer to the Tampa Two. It is very simple."
They're trying to figure out how simple and they know they need to do it now. If they didn't know they are the hunted, they know now.
"Early in the game, you're going to have those and I can do a better job of getting the ball out quickly," Burrow said of the pressures. "I thought, for the most part, we protected the ball well in those situations and that was my goal this week."