Every season there are under the radar players who grab headlines for taking their game to the next level.
A perfect example of that is safety Jessie Bates III in 2020. After two solid seasons in his first two years with the Bengals, Bates earned a Second Team, NFL All-Pro selection.
Bates finished the 2020 season playing in all 16 games with 109 tackles, three interceptions, 15 passes defended, two tackles for loss and one forced fumble. Pro Football Focus listed Bates as the highest graded safety in 2020 at 90.1.
Here's a round-up of several key candidates who may be ready to erupt in 2020-21.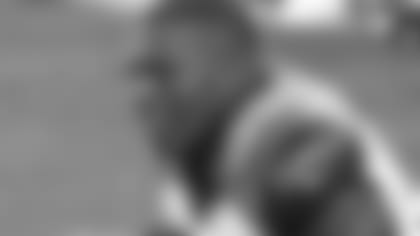 LB Akeem Davis-Gaither
A fourth round pick by the Bengals in the 2020 draft, Davis-Gaither played in all 16 games last season. He was primarily utilized as a core special teams performer, but saw his snap percentage on defense increase the final four weeks of the season. Davis-Gaither finished his first season with 31 tackles, three passes defended, two quarterback hits and 0.5 sacks.
What's encouraging about Davis-Gaither's game is how he progressed as the season went along. According to PFF, Davis-Gaither graded a 70 or above in three of the final six games of the year. It's an positive sign considering he played 61 percent (193 out of 314) of his defensive snaps in passing down situations.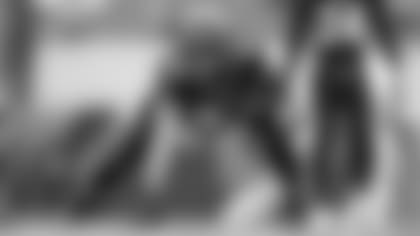 DE Sam Hubbard
Hubbard appeared poised for a breakout season in 2020 after coming off a year where he recorded 8.5 sacks, 13 quarterback hits and 76 tackles. He started the 2020 season strong with a sack, three tackles for loss and three quarterback hits before injuring his left elbow in Week 5 at Baltimore. 
Hubbard took a while to get going after his return, but finished the season strong. In his last three games, Hubbard had a sack, six quarterback hits and a forced fumble. The sack and forced fumble was a huge one in Week 16 as Hubbard hit Houston Texans quarterback Deshaun Watson with 1:28 remaining. That hit forced a fumble that landed in the arms of Margus Hunt, enabling the Bengals to finish off a 37-31 victory.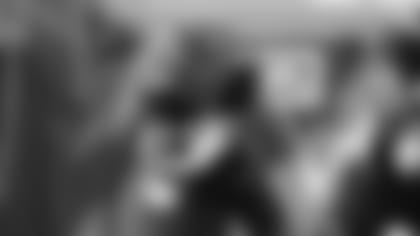 TE Drew Sample
When starting tight end C.J. Uzomah tore his Achilles in Week 2, it set the stage for Sample, a second round pick in the 2019 NFL Draft, to slide into the starting spot and get additional snaps. Sample made the most of his opportunity carving out a niche in Zac Taylor's offense as a reliable blocker and short-yardage target.
Sample finished 2020 with 40 receptions for 349 yards, 8.7 yards per reception and a touchdown. What's more impressive though is PFF ranked Sample as the fifth-best run blocking tight end last season with a 72.1 grade. He also earned a pass blocking grade of 72.6, putting him 13th overall.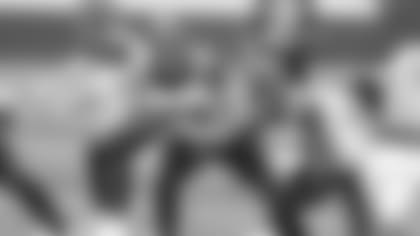 LT Jonah Williams
Another member of the team's 2019 draft class, Williams was the Bengals' top rated offensive lineman last season with a 70.1 overall PFF grade. His 75.8 pass blocking grade was impressive, especially since he went against some of the NFL's top pass rushers like Cleveland's Myles Garrett, Washington's Chase Young and Miami's Emmanuel Ogbah. 
Although Williams missed the final four games of the season with a left knee injury, the future is bright to be a long-term staple on the left side of the line. He possesses the skill and athleticism to take the next step in his third season and establish himself as a Pro Bowl caliber tackle.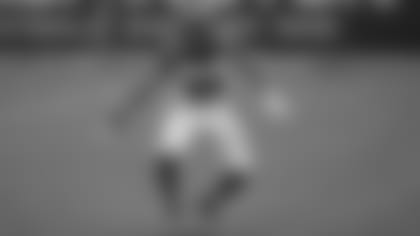 LB Logan Wilson
There was a lot to like about Wilson's rookie year. In 12 games Wilson recorded two interceptions, 33 tackles, four tackles for loss, two quarterback hits and a sack. He was playing some of his best football prior to Week 14 when he got injured against Dallas. The percentage of snaps he took from Weeks 11 to 13 were above 56 percent and in the nine-game stretch from Week 3 to 13, Wilson graded 60 or above six times.
With his play down the stretch and familiarity with the defense, expect Wilson to cement is place as an every down linebacker heading into 2021.