Giovani Bernard is the Bengals' nominee for the 2019 Walter Payton NFL Man of the Year Award presented by Nationwide. Considered one of the league's most prestigious honors, the Walter Payton NFL Man of the Year Award recognizes an NFL player for outstanding community service activities off the field, as well as excellence on the field.
The Bernard Family Foundation's mission is to give underprivileged children a platform for success by providing opportunities for education, athletics and lessons in core values that will help support them throughout their lives.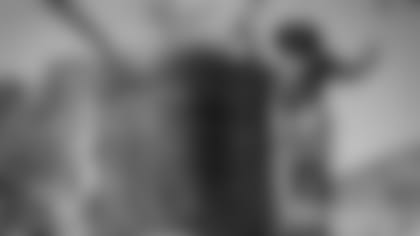 The foundation supports the Jardin Vert de Josette School in Haiti, which is named after Bernard's mother. "It's something I hold dear to my heart," he said of Jardin Vert de Josette. Bernard has made several trips to Haiti to visit the children at the school and make enhancements, including adding solar panels for electricity and ensuring the school has clean running water. His goal is to make this school a community focal point and a safe haven for the kids.
"Being nominated gives me an opportunity to show people what I'm passionate about off the field," said Bernard. "My mom and my dad are from Haiti and I want to be able to give back to where my parents came from. It fills me with joy to know that the school is named after my mom and to be able to do something like that in my mom's honor."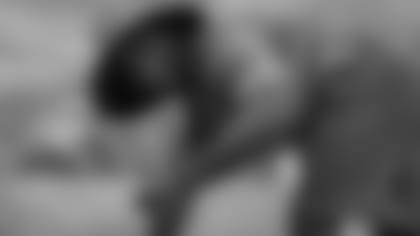 As a nominee, Bernard will wear a Walter Payton NFL Man of the Year helmet decal through the end of the season in recognition of his accomplishments on and off the field.
For the second year in a row, all 32 team winners will be highlighted as nominees and recognized for their important work during the weekend leading up to Super Bowl LIV.
The 2019 Walter Payton NFL Man of the Year will be announced during NFL Honors, a two-hour primetime awards special to air nationally on Feb. 1, the eve of Super Bowl LIV, on FOX.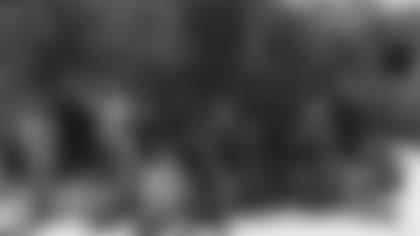 All 32 nominees will receive a donation of up to $50,000 in their name to their charity of choice. The winner of the Walter Payton NFL Man of the Year award will receive a $250,000 donation to the charity of their choice. All donations are courtesy of the NFL Foundation and Nationwide.
Fans are encouraged to participate in Nationwide's 5th annual Charity Challenge, a social media campaign designed to support and promote team nominees. Fans can vote on Twitter by using #WPMOYChallenge followed by their favorite nominee's last name. The player whose unique hashtag is used the most between Dec. 12 and Jan. 12 will receive a $25,000 contribution to their charity of choice, while the second and third place finishers will receive $10,000 and $5,000 donations, all courtesy of Nationwide. Hashtag information and official rules can be found at nfl.com/manoftheyear.