This Saturday night in downtown Buffalo won't be all that different than that Friday night 25 years ago when Jim Kelly told Alex Van Pelt to be waiting because he would swing by the Sheraton Four Points at the Galleria Mall to pick him up and they were going out.
"We've been close ever since," says Van Pelt, the Bengals quarterbacks coach and master mechanic tuning Andy Dalton for Sunday's game (1 p.m., Cincinnati's Local 12) at his old haunt with Kelly at Orchard Park, N.Y.
You've got to remember, by that time Kelly was already a Western New York folk hero, leader of the Bills' surge to four straight Super Bowls with a reservation in Canton. Van Pelt, already cut by two teams and hanging on by a playbook staple in his second season in the league, had just arrived with a Sheraton reservation for Monday night. Kelly had hurt his knee and the Bills needed someone behind Todd Collins and Van Pelt not only made it to Friday, but to 2003 and watched Kelly's every move until he retired after the 1996 season.
"Two Western Pennsylvania guys, although he didn't start out there, but he went to school at Pitt," Kelly is saying this week, tracing the bond between Pro Bowler and backup. "We like to hunt. We like to have a beer every once in a while. He's always joking around, having a good time. It's the grass roots. Knowing the kid and his heart. He knew if you want to be good, you have to work at it. His work ethic. When you meet him he's just a guy you love being around."
Kelly, 59, has ten years on Van Pelt. But on that Friday night, Van Pelt, just 24, was a teammate new in town.
"He took me under his wing immediately, but that's the way Jim is. To him, teammates were family," Van Pelt says. "I probably learned more from him than anybody."
So Kelly is swinging by the hotel again for dinner. And they just did this, but in reverse. Last month Kelly came to Paul Brown Stadium to watch his nephew Chad Kelly quarterback the Colts against the Bengals in the pre-season finale and he spent the night before dining at the Van Pelt home in suburban Cincinnati.
"He's a guy I think can be a head coach. A guy like Frank Reich," Kelly says of one of his other backups now coaching the Colts. "I love his mind. He's got a great football mind. I'm just hoping he gets the chance to become an offensive coordinator."
The Bengals would hate to lose him, but Van Pelt has a terrific rep around the league. He gets the ink for what he did with Aaron Rodgers in Green Bay, but his work with Bengals rookie Ryan Finley's footwork this past preseason is a more recent, quiet example.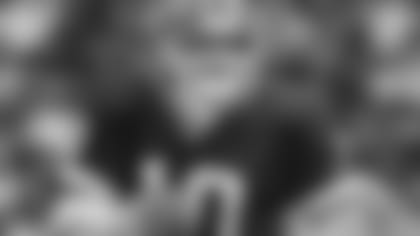 And Van Pelt has seen some things when it comes to QBs. He's not only coached Rodgers and backed up Kelly, but he played with Joe Montana for a time in Kansas City, backed up Doug Flutie and Drew Bledsoe in Buffalo, and his first NFL win came against Miami's Dan Marino, the man whose passing records he eclipsed at Pitt.
But it was watching Kelly deal with his teammates those two seasons in Buffalo that probably had the biggest impact on his approach to coaching.
"He showed that it was all about relationships. How you deal with people," Van Pelt says. "You have to build relationships with your teammates and he did it all the time. To this day he's one of the greatest leaders I've ever been around. It was tremendous what he did for that locker room, with guys and his ability to hold everybody accountable, including himself."
Kelly is the Bills' version of Boomer Esiason, the Bengals' 1988 NFL MVP known as much for his sway with his teammates as his handle on Sam Wyche's No Huddle. The first thing their teammates remember about them isn't their great play, but their charisma and influence.
"My own cliché and it works in the business world, too," Kelly says, "is it's not what you say, but how you say it. The great leaders know how to communicate. Like with your receivers. Don't yell at them for running the wrong route. 'Hey, if you had this and you go a little flatter across the middle, that defensive back isn't going to be able to jump in front of you. So instead of rounding it off, when you get to that point, cut it flat and I'll lead you right to that hole.' Don't yell at them. Sometimes you have to, but that's how I was and I know Alex was."
Kelly and his Bills have a prominent place in Bengals history. Before they won four straight AFC titles, they lost their first conference championship game at Riverfront Stadium in that 1988 season.
"Boomer was a great leader. You can tell by how he is on TV," Kelly says. "We knew going into "The Jungle," we were going to have to be on top of our game. They were a tough team and we didn't want to see a lot of the Ickey Woods Shuffle or Boomer throwing touchdown passes to Eddie Brown."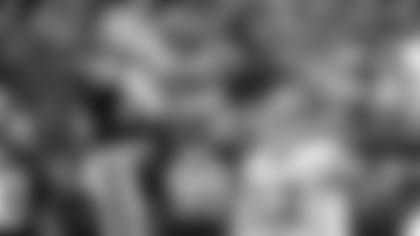 The Bills then roared to dominance with Kelly running a relentless fast-paced offense known as the "K-Gun," that looked strangely similar to the Bengals' No Huddle. But he says there were differences.
"We weren't trying to get people offside. Ours was just to go as quick as we could and tire out the defensive linemen and to make sure (the defense) didn't substitute. If they (did), it wasn't in our scheme to catch them, but if you did try and sub you better be ready because we're going fast and we're not slowing down. My offensive line loved it because the pass rush was half of what it would have been if the defense had time to rest between plays. And it just wasn't physically tough on the defense; it was mentally tough, too."
Kelly recalls never having to wait for a call because he called his own plays with a quick check of his wrist band, where he could see, say, the top four plays against third-and-three-to-five.
"I was a good listener," Kelly says. "When a guy like Alex or Frank Reich said something, I listened because Alex would only say something when he thought he had to."
But what Van Pelt remembers most is Kelly's leadership on those Bruce Smith-Thurman Thomas-Andre Reed-Corenelius Bennett Bills. The Sundays after every home game and how Kelly opened his home five minutes from the stadium.
"In his basement he had pool tables, big screen TV, dance floor; the whole team would be there. Win or lose," Van Pelt says. "The game would be on and Bruce, Thurman and Andre and Cornelius and Jim would be on the couch yelling at each other about how come they didn't make that play. It really brought the team together. You looked forward going over there because you knew you were going to be around great people. We needed it as much for a loss. We could complain and gripe saying we should have done this and that, get it out of our system and be ready the next day."
When Kelly retired, Van Pelt had the post games over at his house because he knew how much they meant. And then there were the Friday quarterback lunches Kelly hosted at Taffy's Hot Dog Stand in the middle of Orchard Park.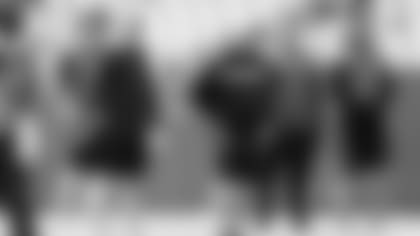 A different, pre-social media time. They would sit outside and hold court pretty much by themselves.
"Sometimes a fan would come up, but it wasn't a big deal," Van Pelt says. "Jim was always out in the community. People always saw him out."
They won't be going to Taffy's Saturday night. But they'll be talking football. They may touch on Kelly's health, but probably not much. Here's a guy that has beaten cancer almost as many times (three) as he's gone to the Super Bowl since he was diagnosed with squamous cell carcinoma in his upper jaw six years ago and the guy sounds great.
"I feel good," he says. "I'm taking it day-by-day. I'm enjoying life. It's almost hunting season so I'm looking forward to that."
Van Pelt shakes his head.
"Toughest guy I've ever seen," Van Pelt says. "And not just the cancer. That's a whole other thing. But his knees, his back. He's had multiple surgeries."
The Pro Bowler still wants to go hunting with his backup. But he knows there are other pressing matters.
"I just hope sometime he retires so we can have more time together instead of him doing football all the time," Kelly says. "I'm joking.
"Alex is one of my big buds. I think he'll make a hell of coach in the upper echelon part of it. But whatever he does, he's a class guy. I love him like a brother."
The backup is standing by at the hotel again.