Odds are both the late Ken Riley and his 1981 Super Bowl Bengals teammate Ken Anderson are making a trip to Canton next month in a field of 15 Pro Football Hall of Fame senior candidates. Certainly at least one of them. And evidence suggests they are not traveling incognito to the voters.
But that's when the hard part starts.
"Maybe I'm an optimist," says ESPN's Jeff Legwold, a member of the Hall's nine-member senior committee and estimable Broncos beat man. "But I think both these guys will have gold jackets at some point. But the senior process is brutal and painful."
Rick "Goose" Gosselin, another senior voter, sketched out just how brutal and painful in this week's story on Talkofffamenetwork.com headlined "Exploring the abyss that is the senior pool of HOF candidates."
The good news is that Gosselin made Anderson his quarterback and Riley one of his two cornerbacks on his team of 25 seniors that deserve Hall discussion. And Anderson scrambling out of the pocket is the picture leading the story.
Plus, the committee realizes just how egregious it is that after 52 years of pro football, left tackle Anthony Munoz is the only Bengal in the Hall. Just ask Legwold, who faced a similar problem with the Broncos before his extensive research paved the way for guys like Floyd Little and Terrell Davis.
"The Bengals to me, that's an anomaly. They've been to Super Bowls," Legwold says. "It's not like they're a team not participating in the big game and that's usually the first sort of item on the list. OK, a team doesn't have a lot of Hall-of-Famers, you go right to the playoffs, championships and Super Bowls and see where they stand and they have that box. They've at least been in there."
The bad news is The Goose, the long-time Cowboys chronicler who broke news and trends that turned into books, says he could have gone five deep at each spot.
For every Kenneth Allan Anderson in Cincinnati, there is a Larry Brown in Washington running the rock for the Over-the-Hill Gang into the Super Bowl, an all-time AFL guard in Ed Budde deployed on the Kansas City line in two of the first four Super Bowls, and a Ron Kramer blocking the Lombardi sweep in Green Bay.
For every Kenneth Jerome Riley in Cincinnati there is an NFL Defensive Player of the Year in Randy Gradishar anchoring the Orange Crush in Denver, a Purple People Eater in Minnesota by the name of Jim Marshall and, yes, a prolific interceptor and pure cornerback like Riley, in Dallas, where Everson Walls is the only corner to lead the NFL in interceptions three times.
"There are 26 established NFL franchises," says Gosselin, excluding the expansion teams born near the turn of the century. "And each one has three-to-five players that their people say are no-brainers."
With the Hall of Fame mulling pulling only one senior candidate out of the pool per year to put forward into February's finals voting, the numbers are so staggering that Gosselin can only conclude, "Too many worthy candidates slip through the cracks without ever receiving a fair hearing on their careers. There remain Hall of Famers in the senior pool who will never receive busts."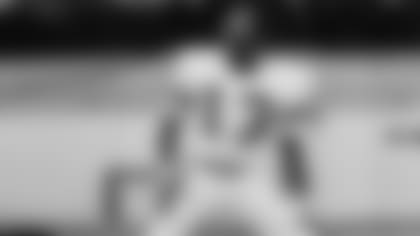 But the good news is that Anderson and Riley are near the top of the pool and on the mind of the senior committee. Gosselin and the Talk of Fame's Ron Borges expect Anderson and Riley to be in August's Final 15. Dan Pompei of The Athletic says, "They should be." Legwold has been a supporter of both, particularly Riley.
"Goose and I keep bringing them up. I just don't get it," says Borges, who has worked five decades of NFL locker rooms, from Madden to Madden covers. "The problem is, when you get in that room and you're staring at that list of 15 guys, every one of those guys is a Hall-of-Famer. It's almost like you start looking for blemishes that maybe aren't there."
But, at least Anderson and Riley have been in that room. And it sounds like they will be again. Next week, the nine committee members send in their ballots that list about 80 seniors. At least four of the members won't be surprised that Anderson and Riley are among those top 15 vote-getters.
Then, in mid-to-late August, five members of the committee get on a Zoom call to debate the list with a couple of Hall-of-Famers. Then they cut to 10. Then five. Then one.
As Legwold says, "You're leaving Hall-of-Famers on the floor."
That one senior nominee then advances to the final selection, held the day before the Super Bowl and where he needs 80 percent of the votes from the 48-member selection committee.
Some of the senior committee members hope the Hall reverts to the traditional practice of alternating between taking two senior nominees one year and then one the next. They're hoping for two this year, but there has been some talk of a coaches' category, which would wipe out the second senior spot.
Either way, it's still an abyss. But Gosselin looks into the crevice and sees Anderson ("The best quarterback not in the Hall") and Riley ("The second most interceptions in history by a pure corner with 65.")
But something must happen in The Room. Neither of them have come out with a gold jacket.
"I don't really know," Pompei says. "I haven't heard any kind of criticism when it comes to them."
And the criticism can easily be countered.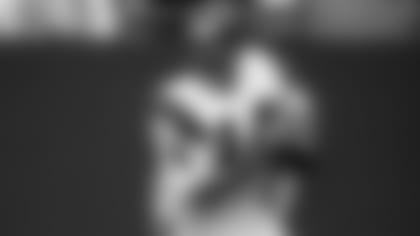 Anderson merely a systems quarterback?
Somebody better get the system because it was good enough to yield the only quarterback ever to win consecutive NFL passing titles in not only two different decades, but as Borges reminds us, two different eras.
As for Riley never being considered one of the top two or three corners in the league or not even the best cornerback on his own team because he never went to a Pro Bowl while Lemar Parrish went to six, Legwold begs to differ.
Legwold, who took the gold standard of Hall presenters when he charted every carry of Little's career that was on film, says the voters have to go deeper than Pro Bowls.   
"Riley not being in, that's just glaring," Legwold says. "As selectors we have to dig in what happened in those years of Pro Bowl teams. For him to have lost out to his teammate when, in my opinion, (Riley) had better seasons, I find it odd. The guy has the second most interceptions by a pure corner. The list is the list."
Look at Walls, Borges says. With 57 picks he's got more than Deion Sanders.
But, Walls' rookie year is 1981, the year Anderson was MVP at the dawn of the passing game explosion. Riley's rookie year was 1969 and the running game was king for most of his 15 seasons. So Riley had far fewer chances to get his 65 than Walls had for his 57, right?
"Walls probably had more chances," agrees Borges, who is also a backer of the Kens.
Riley's sudden death at age 72 last month sent Bengaldom reeling and put his Hall case back in the headlines. But there isn't a sense that his death has an impact on his candidacy.
The committee has heard the Rattler's Hall hiss long before this year.
"There are a dozen guys I feel passionate about," says Gosselin, who has helped pluck dozens of Hall-of-Famers from the obscurity of the merely very good during his 15 years on the committee. "Anderson. Riley. Gradishar. George Kunz. I won't be around to see them all get in."