Even after the Bengals called with a job moments after last month's NFL Draft ended, Iowa State linebacker Marcel Spears Jr., kept going back to work stocking shelves while stacking up his new playbook.
It was only a week or so ago that Spears gave his notice to the Walmart near his home in Olathe, Kan., so he was able to spend Memorial Day Saturday treating his mother and girlfriend to pedicures.
"Giving them a day," Spears says.
But not before some of his old high school teammates saw him at work. Masked up with gloves while cleaning carts and keeping count of people leaving and entering the store. They asked him a question he really couldn't answer.
How many guys who just joined the NFL are working a shift?
One of them, Isaiah Simmons, who just so happened to be the eighth pick in the draft, is home from Clemson and waiting to head to Arizona and the Cardinals.
"I would see Isaiah and them and they would all pull up on me at Walmart and they say the exact same thing," Spears says. "'Man, you're the only dude that signed a contract that works at Walmart.'"
How many guys who just joined the NFL are working a shift?
There was no was no question about it for Spears. Only an answer. His family has been helping him out. In fact, he was staying with his sister in McKinney, Texas while training for his pro day on that calendar the pandemic erased. He headed back to Olathe on the fringes of Kansas City, where his mother's salon, Upper Echelon, was soon to be shuttered.
 "I didn't feel this time around they could help me. They needed to handle their business like I needed to handle my business," Spears says. "My whole thought was to go home; I could get a job there and still work out.
"Work and work out. That's all you have to do. That's what I'm supposed to do. That's what my dad does … My dad is working nights and I thought I've got to get me a job, too. I can't play it safe. I didn't want that on my people. They sacrificed too much for me to be sitting around … I didn't think it was anything special."
Don't tell that to the Bengals, particularly linebackers coach Al Golden and senior defensive assistant Mark Duffner. Spears isn't one of the three linebackers they drafted. But they view him as a guy that can make a run at a spot on a roster that has revamped the linebackers room with a new wave of youthful football junkies and gym rats.
 It was Golden who ventured to Olathe North High School to work him out after Spears so efficiently handled the logistics on what turned out to be Golden's last scouting trip before the pandemic pulled him off the road. On display were the instincts of a 6-0, 221-pound captain that started his last 39 games in Ames with a versatile career stat line ranging from 24.5 tackles for loss to two pick-sixes. 
It was Duffner, the human robo call, who helped keep tabs on Spears via phone and Zoom during the scouting process. Duffner's famous relentlessness is logged for posterity this spring with more than 180 calls to about 20 prospects during the draft season with guys like Spears on speed dial.
 A veteran of coaching a generation of NFL linebackers from Takeo Spikes to Lavonte David, Duffner's first minicamp of undrafted backers came with the Bengals back in May of 1997 and included Temple's Tim Terry, the current Chiefs director of pro personnel. Spears was born later that month. He turns 23 this coming Friday.
"A first-class young man," Duffner says. "A very productive college linebacker. But we feel even stronger about him as a person. He put himself ahead of his family. First rate."
Golden, a Temple head coach the decade after Terry before heading to the University of Miami and then to the NFL to coach linebackers, knows all about trying to set up practices. He was impressed with how "empowered," Spears was putting together his workout at Olathe North since the NFL mandates prospects can be worked out by teams only at their colleges or high schools.
"He worked out all the details and I flew into KC," Golden says. "(He was) Grateful and respectful."
Spears recalls he set up a spot where he and Golden could have a skull session for about 30 to 40 minutes and then they went on the field for maybe half an hour, where Golden put him through linebacker drills.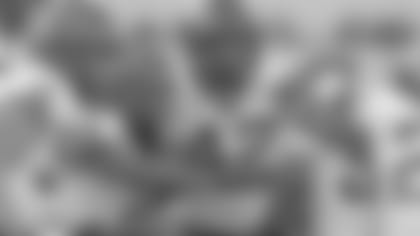 "Athletic," says Golden, embarking on the scout's shorthand. "Former running back. Quiet feet. Good movement skills. Three-down candidate and special teams."
That was Thursday, March 12 and then the world changed. Only the Bengals got there in time to work him out. Spears, who played in the NFLPA All-Star Game, for former Bengals head coach Marvin Lewis, no less, still didn't get invited to the NFL scouting combine and he was one of those guys who was going to live off his pro day.
So it crossed his mind briefly that fate may have intercepted the man that picked off Texas Tech twice his junior year on the way to Big 12 Defensive Player of the Week. But he did what he's always done and leaned on the man that gave him his name. Marcel Spears, Sr.
"Everything I've gotten to this point is because of that man on the field, off the field. Everything you see, my character, it's a mirror image of him," the son says. "Whenever I had hard times, he helped me out. He's coached me my whole life. Even to this day. He's always giving me words of wisdom.
"I thought about it for just a few days," Spears says of this spring's challenges. "My dad was telling me just to stay ready. Whatever happens is God's will. It's already written."
Spears has been turning to his spirituality for so long that his Twitter handle @the_heavengates is as natural for him as calling a third-down blitz. He points to that awful day they pulled him out of third grade and brought him to the hospital after his mother's car accident. He couldn't understand why she didn't respond to his greeting. When she eventually woke, he awakened.
"Ever since then I've always listened to what my people had to say because at that moment I realized they could be taken away at any moment," Spears says. "They were always saying God has to be first. I took it to heart."
One grandmother is a pastor at a Baptist church in Leavenworth, Kan., about 40 minutes away. His other grandmother is a Bible study organizer. Among his mother's endeavors is the shop and this past Monday's re-opening of Upper Echelon signaled, ever so slowly, a slight return to normalcy.
"She's back to doing what she loves. She was booked up. She's got loyal customers," Spears says. "She's got masks and there were people waiting in cars with appointments."
Spears says he wasn't nervous about being on the front lines. But he was careful. He was also grateful because there were those days high school friends would come into the store wondering if Walmart was hiring.
"They were saying the places where they were working were cutting hours or laying people off," Spears says.
He's working out with his most well-known high school friend, Simmons, one of this new brand of position-less players you can line up anywhere and everywhere. It makes you wonder how Olathe North gave up any points, never mind absorbed any losses.
"That defense was crazy. I played with him for three years. He played right behind me at safety," Spears says. "We would kill teams during the season and then something would happen when we got to states. We never did get that state title."
His mother's return to the shop nearly coincided with his full-time return to football as the responsibilities piled up in the Bengals' Zoom meetings. Spears didn't have time to think about not getting drafted because the Bengals were on the phone right after the draft.
Even though they were the only team to work him out, Spears did get Zooms and calls from other teams. But he always felt the Bengals were the fit, not only because of his connection with the coaches but the fact he was an inside backer in Iowa State's multiple 3-4. He thinks that is going to ease the transition.
"I've played in a 3-4. I've played with four down men. Playing in a zone. We played a little man. I think I fit the scheme for them."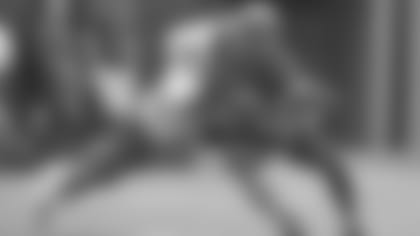 Duffner has seen so many guys that didn't go to the combine but still made it in the league that he dismisses it and being undrafted out of hand.
"Yes, he absolutely has a chance to make it," Duffner says of the Bengals' Opening Day 53. "Because he's instinctive, he tough and he's a great person. What more do you want? He doesn't run great, but he runs well enough. Those guys find a way to make plays because they know their strengths and weaknesses."
Spears knows he's got a shot because he got this shot. And it sounds like he's still working a shift.
"Trust the process," he says.