Leading UK sports gamification company Low6 is delighted to confirm its partnership with the NFL team the Cincinnati Bengals, with the release of both Bengals Picks and Ultimate Bengals.
Following the announcement that a partnership with the was onboarded last week, the Bengals become the second acquisition in the United States of America for Low6.
The aforementioned official Pick'Em game for the professional American football team based in Ohio, will mirror games currently played across the UK, including the popular MMA app, UFC Picks.
Supporters can engage with the team on gameday in a never-before-seen innovative product that heads to North American shores this weekend for the first time as the Bengals face the Packers.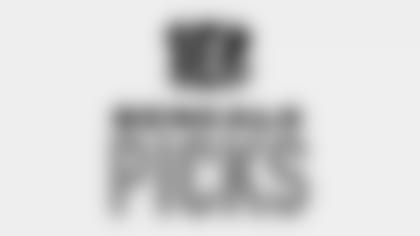 Bengals Picks, presented by OHIO Lottery
Play Bengals Picks every week for a chance to win prizes. Predict individual and team outcomes and compete against other Bengals fans for a chance to take home the prize, and the bragging rights!
Free-to-play for fans, users must make their predictions on designated match outcomes in order to accumulate as many points as possible; the more points attained, the increase in likelihood of winning a bigger share of the prize pool. Each game-week prizes include tickets to upcoming games and autographed merchandise.
"Ultimate Bengals", meanwhile, will be awarding a weekly winner during the course of the NFL season with tickets, autographed merchandise and money-can't-buy experiences all up for grabs!
Find "Ultimate Bengals" in the app stores now.
Jamie Mitchell, Low6 CEO said: "This is just the start of the Low6's journey in the United States. We're delighted that our story will have a new chapter and we're looking forward to the American audience being able to experience a unique experience to bring them closer than ever to their favorite teams.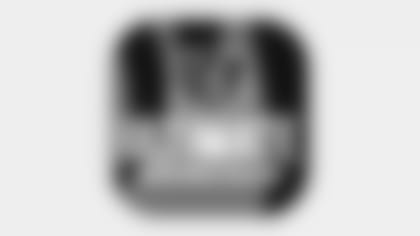 Ultimate Bengals
Players select their weekly lineups from personal rosters using cards acquired from in-game digital packs. As players and teams score on the field, Ultimate Bengals players climb the fanbase leaderboard.
"We're delighted to catapult Low6's expansion into the States by launching our proprietary gaming platform with the Bengals. We anticipate avid fans sharing their exciting pack openings online, trading with friends and scoring fantasy points to win incredible money-can't-buy experiences, all for free!
"The ever-growing GenZ and Millennial Charger fans investing in ticket sales, year-over-year, demonstrates the demand to create new digital inventory that speaks to this audience. Low6 is well positioned to capture this passionate fandom group through digital community-led mobile gamification that provides Bengals with new opportunities to drive engagement among their young fans and ultimately drive revenue back to the team.
"We have a proven track record of creating leading gaming platforms for rights holders to help monetize their digital fanbase across the globe. We developed significant gaming audiences for our existing partners including Uber Eats, UFC, European Tour, Glasgow Rangers FC which directly impact increased valuations of their databases."
Low6 Chief Strategy Officer Josh Turk adds "With this latest partnership, we are pleased to activate the 'Who Dey' fanbase. Both Bengals Picks and Ultimate Bengals are unique gaming experiences we're excited to incorporate into the Bengals official mobile app," said Josh Turk, Low6 Chief Strategy Officer.
"We are committed to providing a first-class free-to-play gaming platform for Bengals fans across the nation."
Bengals Vice President and Chief Marketing Officer Brian Sells - "We are excited to partner with Low6 on the launch of our two new Free to Play games 'Ultimate Bengals' and 'Bengals Picks'. These games will provide an additional way for our fans to engage with the team on game day."
Low6 is a leader in sports gaming technology that powers franchises with their own branded gaming experiences to engage and monetize their digital fanbases. For the fans, by the fans – Low6 inspires innovative and creative solutions that redefines future sports mobile gamification. Low6 is proud partners of the NFL Jacksonville Jaguars and the NFL Cincinnati Bengals. Low6 was the recipient of "Innovation of the Year" at the 2021 EGR iGaming Awards.