Perennial Pro Bowler Geno Atkins injured his shoulder last week and while head coach Zac Taylor says he is "day-today," and not serious, Atkins has been ruled out on the Bengals defensive line in Sunday's opener (4:05 p.m.-Cincinnati's Local 12) against the Chargers at Paul Brown Stadium.
That takes an All-Decade player out of the Bengals defense and leaves them with three tackles that weren't on the team last season. Two of them, Mike Daniels and Christian Covington, pretty much just got here and they can thank their personnel department for that.
The 6-2, 305-pound Covington, in his sixth season, arrived last week via the Bengals' first player-for-player trade since they received Seattle cornerback Kelly Jennings in exchange for defensive tackle Clinton McDonald two weeks before the 2011 opener.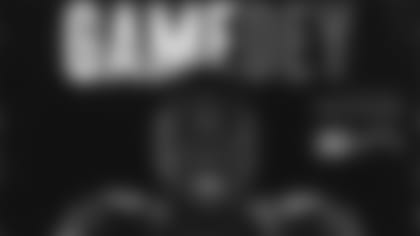 Bengals vs. Chargers Game Program | Week 1
Check out the Week 1 game program as the Bengals host the Los Angeles Chargers.
The Bengals gave Denver a young linebacker they had just claimed back in April after he had played in just 29 games, Austin Calitro, for Covington, a vet of 66 games and 15 starts.
Daniels, who figures to get the start in Atkins' spot, arrived just before camp started last month and brings a savvy, salty 111 games, 74 starts and a Pro Bowl. He has been nursing a groin injury, but he went full Friday after going limited Thursday and resting Wednesday and Taylor pronounced him ready.
Neither guy has Atkins' 96 straight starts or eight Pro Bowls, but the Bengals like what they do have: experience and production. They'll be anchored by nose tackle D.J. Reader, their richest free agent ever who inked this past offseason. A clue to how important he was in Texans defense may be gleaned from the Chiefs' 166 rushing yards in their victory Thursday night over Houston in the NFL opener.
Put Reader and Daniels in the middle and that's 126 solid NFL starts. Also in the mix is third-year player Andrew Brown, who bounces in from end to play inside at times.
Covington, a sixth-round pick of the Texans in 2015 out of Rice, knows all about Reader as his teammate for three seasons.
"Great guy. Humble guy. He's a silent but deadly assassin for me," Covington said. "He's grown exponentially as a player ever since his rookie year. To be able to play alongside him again and build on that chemistry we had in Houston, that's huge for me. Now the league knows what type of player he is. His play speaks for itself and I'm happy to be alongside him again."
Covington had to laugh when someone asked if it was hard to pick up the playbook in such a brief time.
"I went to Rice," said Covington, easing concerns.
Taylor wasn't laughing. He said Covington is "a smart guy and he's picked it up fast. "No limits on Sunday after extra walkthroughs with defensive line coach Nick Eason and multiple skull sessions with defensive coordinator Lou Anarumo emphasizing versatility.
"They've just been preparing me to play every single position," Covington said. "Whether it be the 4-i, the three technique or the nose. To me, I see myself as a versatile defensive lineman. I've played in a lot different systems in my career and to me it doesn't matter what position you line up in. I'm going to be able to learn it as fast as I can and play it to the best of my ability."
Covington says he's looking to build on the chemistry he had with Reader in Houston, where they played on the NFL's No. 1 ranked defense in 2016 and No. 12 in 2018.
 "Loving the versatility right now. We play a lot of different things, play a lot of different schemes, so the one thing I do love is the fact that everybody on this D-line, they know how to play this game," Covington said. "They know what doesn't matter in the play itself, they know whatever play is called from whatever position. You have to love that versatility."
Covington is a bright, interesting guy. You have to be to end up at Rice. But he did it after growing up in Vancouver, Canada, not exactly Friday Night Lights territory.
"Not too many offers out of high school," Covington said. "It was kind of hard getting recruited out of high school. I was blessed once Rice came into the mix. I was blessed to be able to say that I'm going to be playing D-1 football. That was my dream as a kid, and it's taken me six years now into the league. I'm blessed."
But losing Atkins is not. The eight-time Pro Bowler hasn't missed a game since he tore his ACL in the middle of the 2013 season during a Halloween Thursday night game in Miami.
If you want to know how long ago that was, both Taylor and Anarumo saw the injury as position coaches for the Dolphins, Reader was a sophomore at Clemson and the only Bengals defenders left from that night are left end Carlos Dunlap and safety Shawn Williams.
Williams (calf) has been ruled out while Dunlap marks the start of his 11th season in the NFL 2.5 sacks away from the Bengals' sack record.
CORNERBACK CRUNCH: Along with the defensive line, the cornerbacks have also been knocked silly by a bevy of injuries. It started with starting cornerback Trae Waynes needing surgery for a pectoral procedure in a surgery reportedly shelving him for the first half the season.
Cornerback Darius Phillips, a third-year player who led the Bengals with four interceptions on 108 snaps last year, then took the starter snaps in camp opposite Williams Jackson III before LeShaun Sims took over and Phillips rested a nick for a few practices. Then Sims, a free-agent pickup from Tennessee, had to leave camp for personal reasons before returning for the last two practices going full each day. But he's still listed as doubtful for Sunday.
Phillips was limited in Thursday's practice after he was kicked in the knee, but went full Friday and it looks like he'll make his third NFL start.
Guard-center Billy Price (ankle) surfaced on Friday's injury report, but he was listed as going full.
INACTIVE LIST?: The Bengals are allowed to call up two players from the practice squad for Sunday's game without exposing them to waivers. But Taylor said they would only do it only if the guy was actually going to be active for the game.
Given Friday's injury report, here's how the inactive list could look. It appears Atkins, Williams and Sims are going to be on it. So is probably Shaq Calhoun, their newest offensive lineman. They'll have to find three more guys from most likely the running back and linebackers groups. It's hard to see them deactivating any wide receivers even though they have seven because Alex Erickson and Mike Thomas are big special teams guys.