The Bengals today made the following transactions:
Cleared G Xavier Su'a-Filo to return to practice by designating him for return from the Reserve/Injured list. Su'a-Filo has been on Reserve/Injured since Oct. 9 with a knee injury. Today starts a 21-day period during which he may practice with the team without counting against the 53-player active roster. He is eligible to be activated to the roster at any time during that period. Su'a-Filo has played in two games (both starts) this season.
Placed LB Germaine Pratt on the Reserve/COVID-19 list.
Returned WR Mike D. Thomas to the active roster from the Reserve/COVID-19 list. Thomas had been on Reserve/COVID-19 since Dec. 24.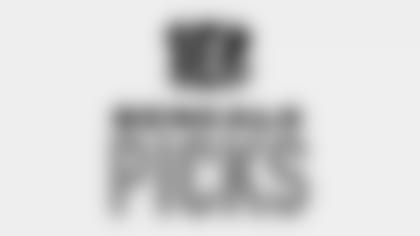 Bengals Picks, presented by OHIO Lottery
Play Bengals Picks every week for a chance to win prizes. Predict individual and team outcomes and compete against other Bengals fans for a chance to take home the prize, and the bragging rights!