Against the backdrop of NFL players and coaches speaking out during nation-wide protests, the Bengals have made a commitment to listening and to action, including a pledge of $250,000 to community initiatives to be selected by players, coaches and staff together.
The team of Paul Brown, the Pro Football Hall of Fame coach famous for saying, "When you lose, say nothing. When you win, say even less," vowed action rather than words in Saturday's comments it released to the website. From the stadium named after the man who helped spearhead the integration of pro football, the Bengals re-affirmed the principles of diversity and equality Brown brought to Cincinnati when he founded the franchise 52 years ago:
"Please do not mistake a lack of public commentary for indifference. The Bengals organization believes that fighting prejudice and discrimination requires action but to do so we have to listen first.
"Serious problems have been with us too long. Our Club has a proud tradition of opposing discrimination and of promoting equality through action, starting when team founder Paul Brown helped break professional sports' color barrier in 1946 with Marion Motley and Bill Willis. Those are the principles on which the franchise was founded and those are the same principles that guide our organization's thoughts and actions today.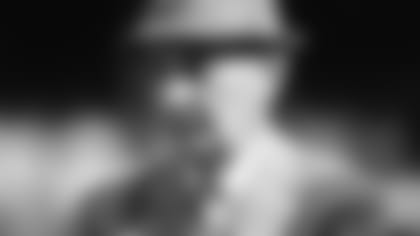 "The effort to advance equality endures. Progress is needed and progress requires action. These are not just words. The Bengals have acted on these principles throughout the Club's history and will continue to act on them."
The commitment comes two years after the Bengals and Bengals players funded a program designed for youth to interact with law enforcement in a variety of settings. With the Bengals now under the stewardship of Brown's son and granddaughter, they are looking at other possible community initiatives.
Current Bengals president Mike Brown broke into the game as a 12-year-old sneaking into a college dorm so he could play hearts with Willis, Motley and Horace Gillom, a trio of the earliest African-Americans to play pro football. More than 70 years later and heading into his fourth decade running the Bengals, Brown worked with the team's longest tenured head coach, Marvin Lewis, who remains the longest serving African-American head coach/manager in the four major sports with his 16 seasons at Paul Brown Stadium from 2003-18.
Bengals executive vice president Katie Blackburn, Paul Brown's granddaughter, has served as co-chairman of the NFL's diversity committee. After they hired Lewis as the sixth African-American head coach in NFL history, three other future minority head coaches joined his staff through the years in Hue Jackson, Leslie Frazier and Vance Joseph.
The Bengals also hired one of the league's pioneer assistant coaches. When a young running backs coach caught new head coach Sam Wyche's eye at Stanford, Paul Brown interviewed Jim Anderson on the practice field at the 1984 East-West Shrine Game. Anderson became the league's longest tenured assistant coach and the longest-serving assistant in Bengals history. He also became a mentor to community youth and young coaches.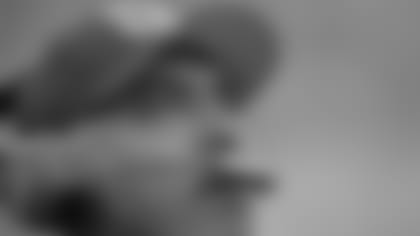 From the field to the community, the Bengals live by their values. The team has always viewed community outreach as a joint venture with players in an effort to influence positive change and in the coming weeks, the organization looks to build on the community initiatives it has supported over the past few years, such as youth interaction with law enforcement, a program that assists single mothers, a program that prepares teens for post high school success and a program that assists low income students with college test preparation.
The process begins with listening to the players' experiences and the areas they feel need to be addressed, a dialogue head coach Zac Taylor has started with players and continues.