The Bengals will honor veterans and military members during the team's annual "Salute to Service" game this Sunday against the New Orleans Saints (order tickets here).
Military members will be introduced alongside players as they take the field during pregame introductions. They will remain on the field with the players during the national anthem.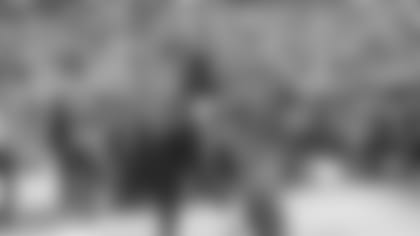 A giant American flag will be unfurled by 100 Season Ticket Members who are active and veteran military members and their loved ones. The national anthem will be performed by the U.S. Air Force Band of Flight's Spirit of Freedom, followed by a pregame flyover by the U.S. Army with four UH-60 Black Hawk helicopters. United States Coast Guard Marine Safety Detachment Cincinnati will serve as the honor guard for the game. Members of the Air Force, Army, Coast Guard, Marine Corps and Navy will be honored at halftime and participate in a tug-of-war contest.
Defensive line coach Jacob Burney is the Bengals nominee for the annual "Salute to Service" award. The award recognizes NFL players, coaches, personnel and alumni who demonstrate an exemplary commitment to honoring and supporting the military community. Burney's dad and five siblings all served in the military. His dad and sister served in the Army, two of his brothers served in the Marines, one of his brothers served in the Navy and another brother served in the Air Force.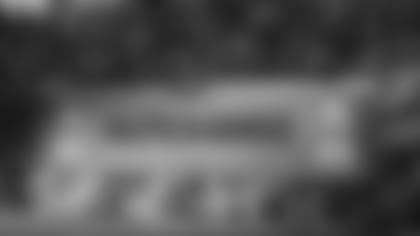 The NFL is proud to support its core military nonprofit partners – the Bob Woodruff Foundation (BWF), the Pat Tillman Foundation, Tragedy Assistance Program for Survivors (TAPS), the USO and Wounded Warrior Project (WWP) – to fund programs and provide resources that improve the lives of service members, veterans and their families. The NFL will donate $5, up to $5 million, to its nonprofit partners for every use of #SaluteToService through November 19. On Veterans Day, the amount donated by the NFL will rise to $25 for each use of the designated hashtag.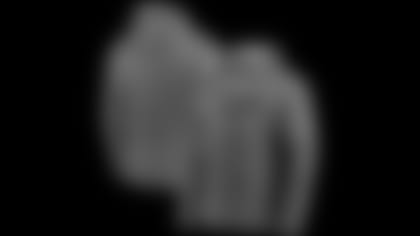 Special "Salute to Service" merchandise is available at the Bengals Pro Shop and Bengals.com, with proceeds donated to the NFL's military non-profit partners.
Fans can purchase tickets by calling the Bengals Ticket Hotline at (513) 621-8383, online at Bengals.com or by visiting the Paul Brown Stadium ticket office. The Bengals Ticket Hotline and ticket office hours are from 9:00 a.m.-5:00 p.m. Mondays through Fridays. Tickets may be purchased 24/7 through Bengals.com. Fans can call the Bengals Ticket Hotline or chat with a ticket representative online if they have any questions. Fans who purchase individual game tickets on Bengals.com or the Official Bengals app will not be subject to additional processing fees when choosing mobile tickets as the delivery option.