When the Bengals and Redskins played to a 27-27 overtime tie in London two seasons ago, one of the best players on the field that day was Washington defensive lineman Chris Baker.
Baker had a sack, five solo tackles, and forced a fumble on the Bengals' final possession in OT on a quarterback sneak by Andy Dalton.
The eight-year NFL veteran made sure that the Bengals remembered that performance when he became a free agent in February.
"When I came here for my visit I was talking to Marvin and I said, 'You guys have to sign me so I won't kill you again,'" said Baker with a laugh.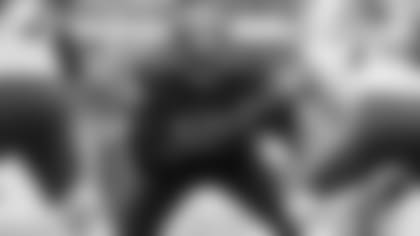 Baker had five productive seasons in Washington (2012-16) before signing a three-year, $15.75 million free agent contract with Tampa Bay prior to last season. But after a disappointing season with the Buccaneers, Baker was cut and signed a one-year, $3 million deal with Cincinnati.
"I didn't play as well as I needed to play and didn't play to the standard that I know I can play at," Baker said. "But I'm happy to be here and have a fresh start. I'm in the best shape of my life. I'm down to 305 and I haven't been this light since college."
The Bengals coaching staff knows what Baker is capable of and it has little to do with the overtime tie in London. Defensive line coach Jacob Burney and linebackers coach Jim Haslett both coached him in Washington.
"Chris is really athletic," said Burney. "He's a big man that can move. He's got his weight down and he's feeling good, so we're expecting him to be what he was a couple of years back."
"Hopefully we're getting the Chris that played for us in Washington," said Haslett. "He's really athletic, he's got great strength and explosiveness, and we thought he was a heck of a player. He's got good pass rush skills and he's good on the run."
"Those guys had me from the time I was on the practice squad to being the best defensive lineman on the Redskins' team," said Baker. "They groomed me and really believed in me."
Baker was listed at 320 pounds last year in Tampa and his subpar season included a Week 16 incident where some of his teammates were reportedly angry that he didn't show enough remorse following a critical mistake in a 22-19 loss to Carolina.
"I jumped off-sides on a crucial down and we wound up losing the game because they scored on the next play," said Baker. "When you're losing, people tend to get angrier and nobody is happy when you lose. We just had an argument in the locker room which is common – especially when you lose. But it just happened that reporters were there and wrote a story on it.
"It really wasn't as bad as people thought. We exchanged some words, we got in the shower, and we talked it out, and it was cool. There was no beef or no ill will toward another person. It was just a misunderstanding but we're all good."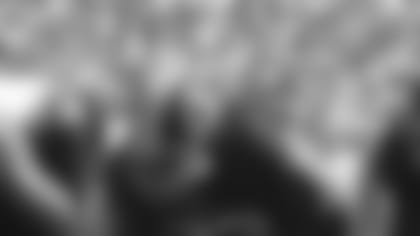 "I know the type of player that I am capable of being if I am given the opportunity to go out there and show what I can do," Baker told me. "I know I can return to being one of the best defensive tackles in this game. I'm working my butt off each and every day and now that I'm with a coaching staff that believes in my ability, I'll show everybody what I can do." 
Following the departures of Pat Sims and Chris Smith, the 30-year-old Baker will go to training camp battling with Andrew Billings, Andrew Brown, Ryan Glasgow, Chris Okoye, and Josh Tupou for the opportunity to line up next to Geno Atkins at defensive tackle.
"He realizes that he has to prove it," said Burney. "I do have a history with him, but guess what – that doesn't mean anything. It's what he does now.
"He's more mature now. He understands that he doesn't have as much time as he had before. So I believe we're getting him at a good time, but he still has to prove it."
"If we're getting the Chris that I hope we're getting, we're getting a good football player," said Haslett.