Celebrate the holiday season at Paul Brown Stadium as the Bengals' playoff push continues with crucial matchups against the Baltimore Ravens (Dec. 26) and Kansas City Chiefs (Jan. 2).
Holidey Packs start at $86. Anyone who purchases a Holidey Pack unlocks access to every possible home playoff game. Playoff tickets will be available on a "Pay As We Play" basis and fans will only be charged as each home playoff game is clinched.
Holidey Packs and Single Game Tickets can be purchased by calling the Bengals Ticket Hotline at (513) 621-8383 or at bengals.com/tickets. Regular hours for the Bengals Ticket Hotline are weekdays from 9 a.m. – 5 p.m. Fans can also chat with a ticket representative online if they have questions.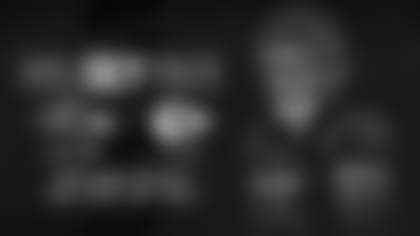 Holidey Pack
The perfect holiday gift! Lock down the same seats for the final two home games against the Baltimore Ravens and Kansas City Chiefs.