When Chris Miller dropped the chains on the floor of the slave pen, the crash was sudden, jarring and unnerving.
When Ryan Wynett recalled the patriarch of an African-American family reacting to his talk about implicit bias a few years back with "Son, you keep saying that somebody missed it. I'm here to tell you they couldn't see it," the words left the same ringing impact.
A group of about 30 Bengals employees listened to the presentations Monday before and during a tour of the neighboring National Underground Railroad Freedom Center in their visit to celebrate Black History Month.
Wynett, the museum's director of implicit bias programs, opened the morning in the Harriett Tubman Theater with a 45-minute talk that is so good that the Bengals players signed up again this year to help fund his continuing education of the topic in local schools.
Miller, the museum's director of education, led a brief and riveting tour of the first floor exhibits in the 18-year-old building that became an anchor of the riverfront development known as "The Banks," more than 150 years after African-American settlements on the Cincinnati side of the Ohio River became the gateway for slaves seeking freedom. One sat on what is now the Bengals practice fields. 
"We've had tough conversations about the behavior that is taking place. It's something that is being revisited and was here beforehand," Miller said after the two-hour program. "I think it's being revisited because we haven't been properly informed or educated about our history. Even though we talk about Black History Month, this is our history. This is American history.
"The intention is for this to be integrated and included when we talk about American history. But because people feel it's uncomfortable, it's not included. If we don't know our history, we're doomed to repeat it. Whenever I have an opportunity to speak, I just want to highlight those points."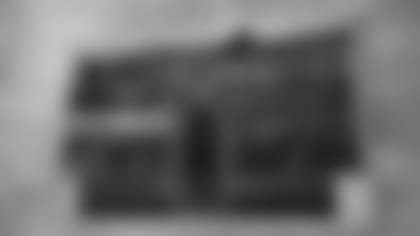 For a better part of a decade the Bengals have supported the museum and Wynett began his talk pointing to the impact of three Bengals coaches on social justice.
When Bengals founder Paul Brown coached the Browns after World War II, he signed two of pro football's first African-American players. One of Brown's top assistants with the Bengals, Bill Walsh, encouraged him to sign Tommie Smith after Smith gave the Black Power salute to protest racism when he accepted the gold medal for winning the 1968 Olympic 200 meters. Super Bowl head coach Sam Wyche helped stir the locker room chemistry of the 1988 AFC champions when he roomed black and white players together in training camp. No coincidence, Wynett observed, that all three were just as successful on the field.
On Monday, the 37-year-old Wynett, a Cincinnatian, opened by thanking the Bengals for their Super Bowl run and used one of his favorite former Bengals, former NFL Man of the Year nominee Michael Johnson, to make a point about implicit bias.
"I always thought of Michal Johnson as a clean player," said Wynett, showing a picture of Johnson in his No. 93. "But put him on the Steelers and I'd think he was dirty."
Wynett's point isn't about the Steelers. It's about people and how they view everything from gender to race to how society treats left-handed people in ways not even noticed.
Wynett, who works with tight end C.J. Uzomah and center Trey Hopkins in the school programs dealing with implicit bias, ran through charts and photos for the group.
How tough it is to read the names of colors when they're written in another color. How a photo of a man hugging his girlfriend is really the other way around but we just assume things that are not. The sweet photo of first grade friends, one African-American and one white, who got the same haircut so their teacher couldn't tell them apart.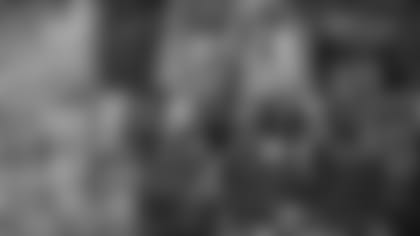 Wynett also talked about observations from Hopkins and Uzomah from their virtual talks with students. How the term "Freaky," athletic robs a player of his "hard work and ambition." And how the NFL scouting combine ritual of stripping down to shorts while being measured on stage can be disconcerting to African-American prospects.
"The goal of this is to not stop having immediate reactions," Wynett said. "The goal is to be able to realize you have first reactions. And then take time for a second thought. I had a kid tell me the other day, your first reaction to a situation is how you were raised. And the second reaction is what you want to think. That's pretty good."
Miller detailed how the slave pen, which is 80 percent of the original from 1830s Kentucky, was used by the owner. He also showed a variety of exhibits of how slaves escaped.
Under floorboards and stairwells and in attics of safe houses. In the false bottoms of wagons. One slave, Henry Brown, shipped himself in a box from Richmond, Va., to Philadelphia.
"Take a look at that wagon. That's not exactly a Cadillac," Miller said. "That's a lot of bouncing around.
"It's uncomfortable, but so are the conversations and that's a way to build empathy and awareness."