With Saturday night D-Day for the NFL's new collective bargaining agreement and Monday's start of free agency heralding the league's new year on Wednesday, there are more questions than answers swirling about the NFL landscape.
As the Bengals and nation grapple with the uncertainty of the COVID-19 virus, one of the few certainties in the coming days seems to be that the team makes its best player and seven-time Pro Bowl wide receiver A.J. Green its franchise free agent and tender him a one-year contract in the ballpark of $18 million.
One certainty surfaced Friday with release of veteran left tackle Cordy Glenn, freeing up about $9.5 million in salary cap room and allowing the Bengals more vital flexibility in the free-agent market they're thought to be targeting about $25 million.
Under the current CBA that has been in operation since 2011, the Bengals have spent heavily in the upper half of the NFL despite revenue streams in the lowest quartile of the league. During that stretch, the Bengals dropped most of those dollars on their homegrown talent with extensions to the likes of Green, quarterback Andy Dalton and wide receiver Tyler Boyd as well as two extensions each to running back Giovani Bernard and leading sackers Geno Atkins and Carlos Dunlap.
This year indications are the team is looking to the free-agent market to see if they can find quality players for year two of head coach Zac Taylor's program with questions set to be answered in the coming weeks.
The Bengals don't know Green's exact number as they wait to get specifics from the league office. But it seems to be the best move at this point as both sides try to gauge where Green is physically after missing 23 of the last 24 games with ankle and toe surgeries. They can still franchise Green and get a long-term deal with him by July 15 and would have to wait until after the season if they don't meet the deadline.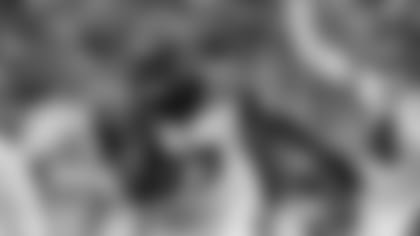 But by then each side should have a better feel for his ankle, which he injured in the first 45 minutes of training camp last season by severely tearing ligaments that wiped out his entire season and ended up putting him on injured reserve for the third time in four seasons. Another question is when they'll be able to see him. Late last season, Green said he'd have no problem playing on the tag, but wasn't sure about the off-season program.
It might be moot if teams cancel their off-season programs because of the coronavirus, but Green and the Bengals may see the issue differently. The Bengals would like to see Green and gauge his health so they'll know if they can enter into a long-term deal by July 15. More to come and, like everything else, uncertainty reigns.
Bengals executive vice president Katie Blackburn, the team's salary cap chief, has been running multiple salary cap models so that they can be ready to operate under the old CBA or the new CBA if the current proposal passes. If the players vote down the new CBA, then salary cap room is tighter since the old CBA rules are in place. Either way, it looks like a salary cap of approximately $200 million, an increase of about $13 million over last season.
With the Bengals believed to be targeting about $25 million in free agency, they've made no secret about their desire to upgrade a defense that has struggled. Any major extension with 1,000-yard rusher Joe Mixon impacts that target number.
Besides Green and Mixon, they're expected to tender a group of restricted free agents that figures to be led by defending NFL kick return champion Brandon Wilson, nose tackle Josh Tupou, guard Alex Redmond and tight end Cethan Carter for something in the neighborhood of $8.6 million.
A total of $11.7 million of the cap is earmarked for their seven draft choices based on their current slot selections. Green's tender is pretty much a wash with Andy Dalton's $17 million 2020 salary that is thought to be getting moved in a trade.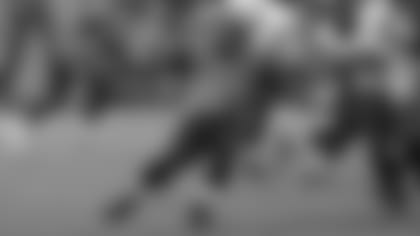 According to league sources, since the current CBA kicked into effect in 2011 the Bengals have averaged ranking in the upper half of NFL spending at No. 15 with a low of No. 27 in 2011 (caused by the Carson Palmer holdout when they had to keep room for the highest salary on the team) and highs of No. 6 in 2016, 9 in 2012 and 10 in 2018. From 2013-16, they were at 102.2 percent spending on the cap, which ranks ninth in the NFL. The club's current figure is believed to be in line with that percentage.
A new CBA could mean about an extra $1.5 million for the minimum salaries that are raised by $100,000, well as another $1.1 million for 55-player rosters instead of 53. Expanded practice squads figure to be in the $1.4 million range.
If the proposed CBA is voted down, teams would have to adjust their budgets to higher numbers for injuries, grievances and incentives since no money can be spilled into the next year during the final year of a CBA.